I'm a big believer in working hard.
I do love the hustle and the climb to get to where we want in life but I do believe that we should also make use of the tools that are available to us to make life just a little bit easier.
When it comes to blogging, your effort is surely needed but there are free tools you can take advantage of that will help you blog better.
Today I'm going to be going through my 10 of my favorite tools that have helped improved my blogging and my business in one way or the other.
Some tools will help you to research your niche and reach readers, some are for automating tasks and some are just to make your life that little bit easier.
I am sure there are plenty more tools out there but these below are what I would always suggest to anybody that is looking to blog better and easier. Enjoy…
10 Free Tools That Will Help You Blog Better & Easier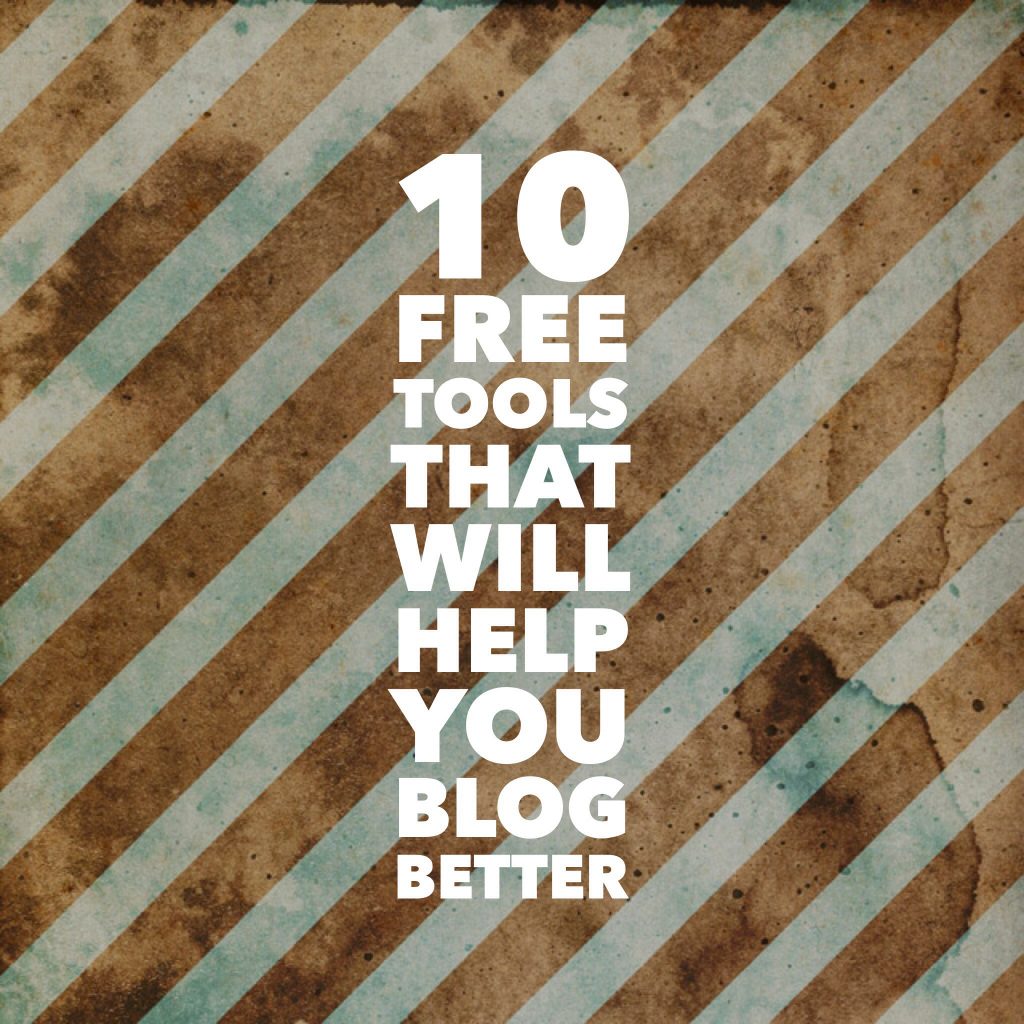 Google Drive / Docs
The WordPress text editor is a bit annoying I must say. I always write my posts on Google Drive and then copy-paste onto WordPress. Google Drive (or Docs) is like a cloud-based "office".
One great feature I like is that it saves automatically with every little change you do so you're never at risk losing your work.
It's also a cloud backup service where you can store your files. Sort of like Dropbox but you get 15GB free space and an "office". It's 100% free; all you need is a Google account.
The Hello Bar
I have just stumbled on this a few days ago and The Hello Bar is that little bar you're seeing at the top of this page.
It has the same advantages as a pop-up but it's not annoying like the pop up is. I never liked pop ups but I was actually thinking about installing one on here just to test the results.
Luckily a few days ago I stumbled upon this plugin and I'm really digging it. It can be used to direct visitors to a blog page or as a sign-up form for your list!
Awesome!
Social Media
The best thing that has happened to blogging, online business and the world wide web in general is; social media.
Social media allows you to connect with your readers and engage one-on-one in real time.
Any blogger that values his readers and his community should really put in some effort on social media. It can also help you drive huge amounts of traffic to your blog.
Feel free to join me on my social networks with the links provided in the sidebar ==>
Buffer
Speaking of social media… I do not believe in automation much but this Buffer app allows me to schedule tweets and posts to go out at certain times during the day which saves me manually doing it.
It also gives me data on when my followers are active the most so I can better deliver and schedule my updates. Totally awesome!
This is a free tool but there is an option to upgrade to Premium to get additional features. You can read my Buffer review for more details.
Google Analytics
The data miners' paradise has to be Google Analytics. Google Analytics is a free tool that will help track the activity on your site.
That is;
Visitors count,
Visitor's location,
Average time spent on site,
Most read posts,
Search engine reach and
much much more.
I would gladly pay for this service but thanks to the kind folks at Google, this is totally free and at your service.
Jaaxy
Keyword research is key to finding out what people are typing into search engines. This will allow you to create relevant content to target those visitors.
Hopefully, with a solid SEO strategy you'll be able to get those visitors to your site and yes; buy something.
Jaaxy is a keyword research tool that you can use to tap into hidden markets in your niche. It's free for your first 30 searches but you'll have to go premium to continue using it. Try out your 30 searches.
Wunderlist
Wunderlist is not just a great tool for blogging but also for life in general.
Wunderlist is a web-based productivity app that schedules all your to-do tasks by day, week, month and years.
I have it set to remind me to publish blog posts, answer comments, withdraw money, wash the kitchen floors etc….
It's super great and once you get into it, you'll start to wonder how did you ever manage without it!?
Pixlr
Think of Pixlr as a web-based, much easier, totally free version of Photoshop.
Pixlr allows you to create banners, text images, pic quotes and any type of graphics you need to give your blog a bit of a visual appeal. You can find a great tutorial for creating graphics with Pixel here.
UPDATE: I'm more into Canva now, which is similar to Pixlr, but much better. See my review of Canva here.
Free Hosting at WA
Basic web hosting usually runs at $10-$15 per month from sites such as Hostgator but if you've read my blog before you would probably read about the option to get free hosting from Wealthy Affiliate.
WA is an online training center that teaches people how to start their own business and when you go Premium ($19 for the first month), apart from getting all the training courses and access to a community of marketers, you'll also get free UNLIMITED hosting.
Akismet
Would you believe me if I told you that for every "real" comment I get, I get 100 of spam comments?
If you have ever owned a blog before then you know that spam is a big issue!
Thankfully Akismet catches your spam comments before they make it to your inbox and keeps them stored in the spam box for you to review and delete.
Akismet is totally free to use and a godsend to fight spam! Thank you Akismet!
---
If you've made it this far, thank you for reading this long post! 🙂
I hope I brought you value today and if you have any other tool that you'd like to add to the list please do so by leaving a comment below.
I appreciate your time.
Till next time…