Getting traffic to your content is always a number one priority for every blogger.
From the newbie blogger who've just published his or her first post, to the juggernauts like "The Huffington Post", "BuzzFeed" and "TechCrunch". All of these have one aim overall; to increase traffic.
Now, most of these "big boys" have multiple sources of traffic (as it should be) but one of the most popular (and easy) ways to get traffic is through the use of the many social networks that billions of people use every day.
Today, I've asked Rhonda McGillavry from TermPaperWriter.us to share with us 10 ways we can increase our blog post's social media shares as that is where the "magic" starts to happen.
You yourself posting your own links on your own social channels is a good start, but the real power comes when other people rad your content, like it and take the extra step of sharing it with their own followers.
And that is where almost everybody struggles; how can we get people to share our content?
Well, xxxx has the answer for you today and I am very happy to share with you these;
10 Ways To Increase Your Blog Post's Social Media Shares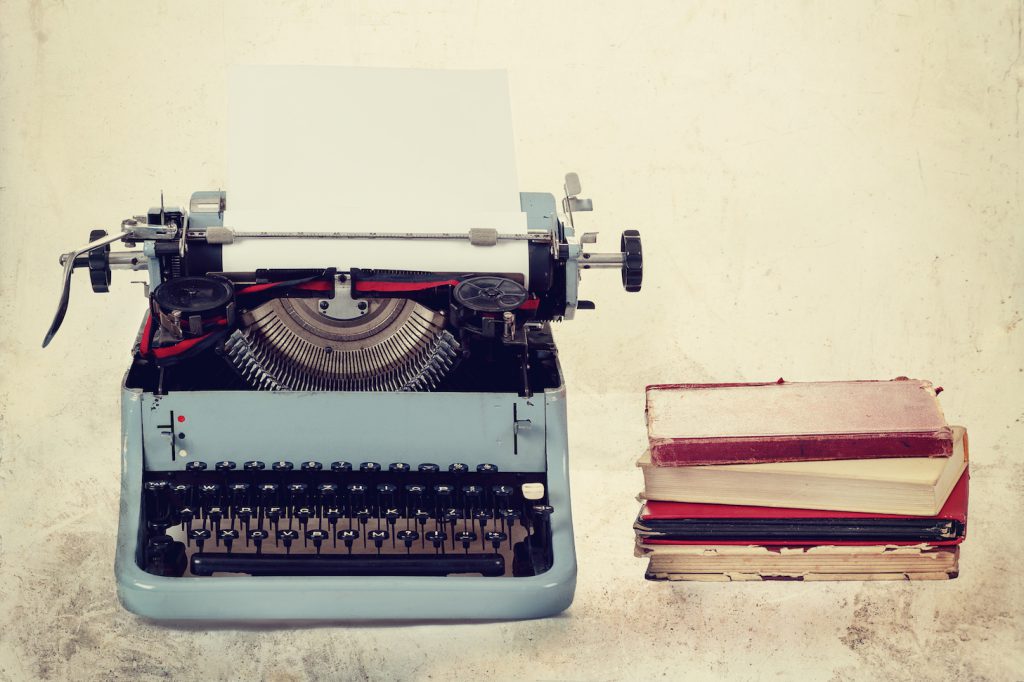 1. Provide High-Quality Content
In many ways your content will speak for itself. Your top priority should be ensuring that your content is punchy, useful and relevant. With so much content out there, if you write with excellence in mind, the shares will follow. If you don't, your blog is guaranteed to fizzle up into internet obscurity.
An excellent example of this is the kind of stuff Neil Patel's posts. Every blog is so packed with high-impact, high-value pointers that they'll leave you wondering why he doesn't charge you for reading them.
Corbett Bar, CEO of Fizzle sums it up perfectly when he says, "write epic shit". There really are no shortcuts. There simply is no substitute for creating the best possible content in order to get the exposure you're after.
2. Interviews, Quotes, and Links
Getting a one on one exclusive interview with an expert in your niche is a great way to reach a new audience as they are likely to share the post with their own followers.
If you can't land an interview, quoting them and adding links to their pages can be the next best thing. They are likely to return the kindness and link to your page, or simply show off the mention to their fans.
3. Use High-Quality Images
The data from social media networks such as Pinterest, Twitter, Facebook and Google+, all corroborate the idea that posting funny and eye-catching images increases traffic.
The pictures you use should be relevant to your articles.
Think clear, professional looking photographs with some text summarizing or referring to your post. Humorous and inspirational images tend to have good re-post value, as do pictures with positive and relatable text.
I'd Pin That and PicMonkey are both excellent online resources for creating text overlays. With the addition of a Pinterest button, you can raise the chances of your images being shared.
Before you go adding that pic to your blog, remember to make sure you either own the image, or if you've downloaded it from a stock photo website, such as Shutterstock, that you adhere to the royalty guidelines.
4. Combine Your Blog And Social Media Comments
If you find that after sharing a link to your blog article on Facebook your subscribers are leaving comments there instead of on the blog, it's time to integrate.
Having all the comments in one place makes them a lot easier to keep track of and it will also attract more traffic.
Changing your comment system settings to include Facebook comments is easy enough to do, and you can also have it so that comments posted on your blog show up on your Facebook page as well.
The same strategy will work on Twitter too by downloading and installing the Twitter Mentions as Comment plugin. This will ensure that any tweets referring to your blog will be added to the comments section of your post.
5. Make Sharing Easy
If sharing your blog is more trouble than it's worth, chances are readers won't do it. To make it as easy as possible for them, and increase the chances of it being shared, you need to make sure that you add social sharing buttons.
Social sharing buttons are the row of social network icons you see at the bottom of a webpage. Of course, not all audiences are likely to be using the same ones.
For example, business blog readers are more likely to be using LinkedIn than Instagram, while a post about Selena Gomez's "7 Top Outfits" is unlikely to get much attention from the LinkedIn crowd. Know your audience, find out which social media networks they're using and which ones they avoid.
Of course, you could always start off with all of the buttons and narrow down your selection over time once you know which are not being used.
6. Offer Prizes For Sharing
Offering free giveaways from your site is an excellent strategy to increase exposure and build your following. Prizes can be conditional to one chance to win per following on Twitter and additional entries for every retweet mentioning your post.
Collaborative giveaways involving several bloggers can increase the effectiveness of this kind of campaign. You'll get publicity with each other's circle of followers and generate more buzz than if you're working alone.
7. Optimize Content For Sharing
The New York Times Customer Insight Group outlines some crucial information in this paper regarding the motivation of users that share content on social media.
The reasons, they discovered, that led people to share links, include the following:
To spread brand awareness or awareness about special causes.
To establish or promote a certain image.
The simple satisfaction of sharing.
The desire to share value with others.
The desire to develop and nurture relationships.
As an aside, according to the study, email is still the primary tool used to share web content.
Learning what motivates people to share will help you tailor your content to suit the motivations of your users. It will also give you a better idea of the psychology of your target audience as well.
You don't need delve into the dark art of ninja mind manipulation to do this either. Just remember these simple points:
Keep your headlines short and impactful.
Write with your target audience in mind.
Keep your content actionable, useful and valuable.
Arousing emotions leads to more shares.
Keep the format clear and easy to read.
Be original and let your imagination go.
8. Prewrite Your Tweets
Tweets are a great way to showcase that you have something to offer.
Regular witticisms and clever statements will attract Twitter followers and hence followers to your blog, but coming up with rip-roaring one-liners every day on command isn't easy.
That's why you should pre-write your tweets and schedule them to be tweeted automatically. This way you can stockpile a collection of quality observations and make sure that you keep a regular social media presence.
You can also use tools like Highlighter or ClickToTweet to snap lines from your blog and quickly post them to Twitter.
9. Dig Into Your Archives
Don't let old posts die!
Put your body of old content to work in attracting some new followers by having your archived posts tweeted automatically.
The Evergreen Post Tweeter is the perfect tool for the job.
Set up your tweet frequency, categories, and some basic options and you're good to go. Your older posts will now be automatically resuscitated and earn you the extra shares they might have missed the first time around.
Just because they're old, doesn't mean they don't deserve the same kind of exposure as your newer blogs.
10. Share Posts Within Groups
Capitalize on the existing crowd-strength of social media groups, forum discussions, and online communities. Facebook, Google+ and LinkedIn all contain a multitude of groups from any given niche.
Join as many niche groups relevant to your topic as possible and contribute to the discussions daily. Be sure not to only promote your own content as this will sometimes get you kicked out of the group.
When you publish a post, remember to share it on all of the groups you've joined for maximum exposure. Posting on just a few groups can often yield hundreds of views and shares.
Closing Thoughts
Well there you have it; 10 (proven) ways to increase your blog post's social media shares that will work whether you're a newbie starting out or an expert blogger looking to tap into one of the best sources for traffic available today.
As always, feel free to leave a comment down below if you have any questions and obviously (keeping with the topic), don't forget to share this post on your favorite social network.
Thank you again Rhonda McGillavry and TermPaperWriter.us for taking the time to put together this amazing guide for us. I appreciate all the valuable tips you shared with me and with my readers.
Till next time.
Chris Lee