I am what some might call a solo-preneur or even a one-man-band show.
While I do like the sound of that, I will be the first to admit that being a solo-preneurs is not that easy, fun or glamorous even!
At the time of writing this, I had been working for myself, doing all the work necessary to steadily build up an online business for about 5 years.
While I am proud of my mini-accomplishments and I do enjoy a comfy, recurring passive income every month, this is not something that I can say came easy for me.
I'm sure you've heard of the many ways you will be challenged as an entrepreneur and how many hurdles you would have to jump to get to your goals.
However, there are 3 main challenges for bloggers and solo entrepreneurs out there that are not often talked about and today I've decided to go through them in this post.
This post is not designed to offer "blogging advice", but rather it can be considered as a few words of wisdom and advice thus (hopefully) will allow you to understand the dynamics of running a business as a solo-preneur and also help you achieve your goals even faster.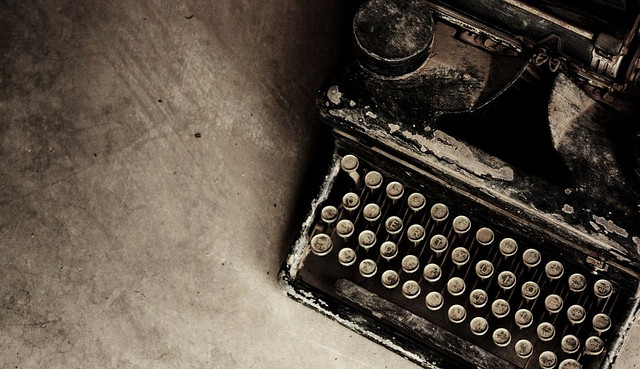 The 3 main challenges that I'm talking about here are these:
(or as we'll come them for the remainder of this post "QTM").
I will be giving you my tips on how to manage these 3 obstacles but before that, let me tell you what each individual challenge represents (for me):
Quality
For you to start and more importantly maintain an online business running, you need to have quality material that will get you noticed, appreciated and seen as an authority in your chosen area.
Time
As a solo-preneur just starting, time might also be something you are struggling with. I get emails from working moms that have to hold down a full-time job and manage a family while trying to start an online business.
While I do appreciate the hustle in these people, I also know that it is a major challenge to find enough time for you to do your work.
Money
Sure, online business can seem like a "hobby" for you and you're right, it probably is (it is for me too) but obviously it would be nice to be able to make some extra cash at the end of the month and even, if you want, turn it into a full-time business.
Do you see where I am going with this?
As you can probably imagine, these are issues that yes, have to be dealt with but there is also a right and wrong way of dealing with things.
First off, let me continue by telling you how if you neglect one of these areas, your business (or even yourself) can suffer.
Going For Quality First
As somebody trying to create a business, quality should always be at the top of your list, even if it's an offline "traditional" business.
If what you are producing is not considered of "quality" value to the marketplace you are trying to sell in, then you probably won't be having a successful business anytime soon and if you do, and you supply below-average material, then you are about to lose it all.
Chris, that's all great but I don't see the problem yet.
Let me explain…
If you want to make the money, you need to have quality content and that slows you down. If you go for speed (i,e time) to make money, then your quality will suffer.
If you go directly for the money, then you are going to be making a lot of short-term decision that will probably see the quality of your work suffer and also less money in the future.
See how this dilemma is shaping up now? Let's move on.
Going For Time First
As we've already discussed, having the time to work on your business is a major road-block in reaching your desired outcome.
If you are going for quick results, then you will not be successful online. It took me years of trying, testing, failing and then failing some more till I reached a point where I could apply what I know and have it turn out (probably) great.
Going For The Money
If you're a "hobby blogger" that likes to post about your day then this might not apply to you but when you are trying to run a business, your business is going to cost you money.
Sure, an online business is not like an offline business where you would need a lot of money just to even get started, but once you start growing bit by bit, your "expenses" will also start growing bit by bit.
I realized this when I heard one of my favorite bloggers, John Chow, talking about this dilemma.
His blogs make six figures a month but his expenses are also huge. Even though his business is online and yes, he started off with just a $100 investment, as his business grew, so did his expenses.
Getting a hosting service that will be able to handle millions of visitors a month is not cheap, and also an email management system is not exactly "cheap" when you are dealing with 300,000+ subscribers.
I believe he quotes his monthly expenses at around $5,000 per month and that would seem crazy to people but considering he is making close to two million a year, it's a pretty darn good deal.
You can read more about John Chow and his product "Blogging With John Chow" here.
I'm also getting into this "good problem" myself!
As I am now buying more and more products to review them and even my subscriber rate is going up, I am now spending more and more money as the time goes by and my business continues to get bigger.
So, back to our original point, you need to make money (fast) but that shouldn't come at the expense of quality. So….
How To Deal With These 3 Challenges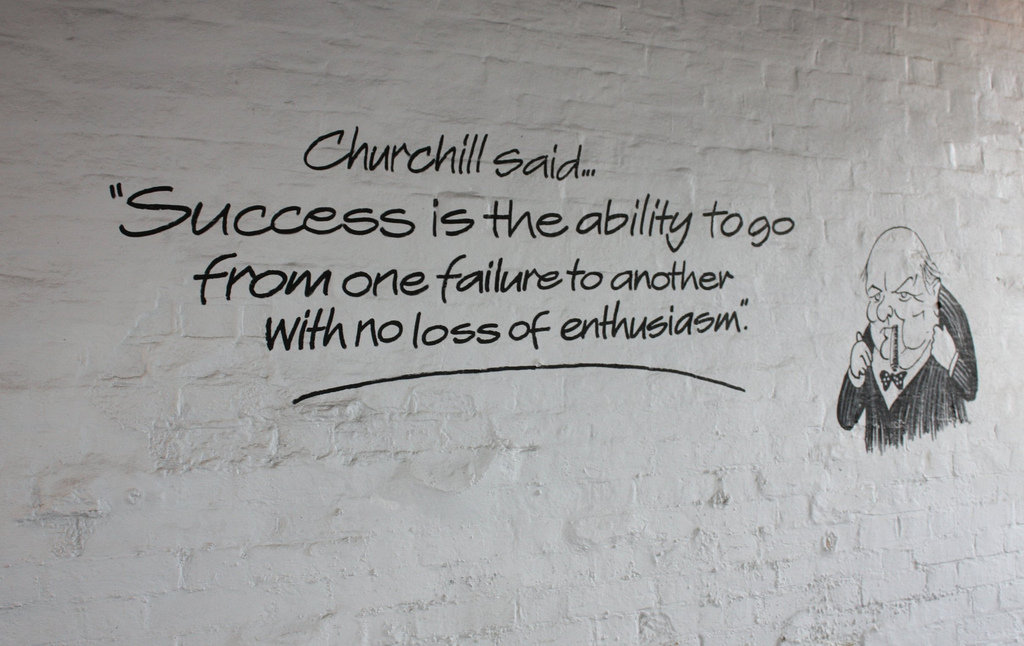 These are challenges that have been coming up for me not too long ago so I am still learning how to adjust to all tree of them.
Having said that; I do believe that it is not about fixing all three but more importantly, learning how to balance them out so you can continue surging forward in your business.
I also realized that a fix-all solution would be to make more and more money but to get to that point, you absolutely have to learn how to balance these 3 obstacles first!
Making more money will eventually fix these issues for you and that is because with more and more money coming in, you can then hire people to do some of the work for you.
Probably the activity that takes most of the time is researching and writing content BUT, to get a "good" piece of content written would cost you around $100 a pop.
Across the board, I publish around 5-6 posts a week so if I were to hire somebody to do that for me, I am looking at an extra $600 a week, $2400 per month and truth be told; I can not afford or even justify that right now since I am more than capable of writing the content myself.
Here is my fix for you:
And remember, I am still myself learning how to adjust and balance all this so I will just be sharing with you what I "think" will work and what I have seen work so far.
As I've said already, the answer to all problems seems to be more money so for the time being, buckle down and be ready to balance these "challenges" till you start making a lot of money; then you can hire help.
But I know that my readers are probably not at that stage just yet so let me give you some quick fixes:
Creating Your Own Quality Content
If you are new to blogging and publishing content online, then creating consistent content is a bit tough but do not worry; practice makes perfect.
I have recently adopted a new goal of writing at least 1000 words a day and I have not yet missed one day (actually I have done much more 1000 words a day).
Just decide on a content schedule that you think is achievable of doing and do that, always start with the bare minimum then build on that.
I do suggest you publish at least one high-quality post a week and that means a 1500+ word article that you would call "good content".
If you do just that and divide it by 7 days, you are looking at writing at least 300 words a day, which after some practice and consistent effort, you would be able to achieve that by writing for 30 mins per day.
Obviously, the most content you want to publish, the higher your word minimum has to be but whatever amount you are going for; see how many posts you want to publish per week then divide it by 7.
How To Solve The 'Time" Problem
You are probably desperate to start seeing some results but I'm sorry to tell you that any results that are worth achieving are going to take you time.
It will take at least 6 months to:
Get a consistent flow of traffic (the least 50+ a day)
Get search engines to start seeing you an authority on the subject)
Start making (some) sales.
Unfortunately, you will have to wait to see results.
The most common thing that makes people give up is their lack of patience. I can easily say that whatever blog, in whatever niche can be turned into a full-time business (if it's given enough time).
You should read my post "Proof Success Takes Time" to see how many years it took me to start seeing results worth talking about.
How To Solve The "Money" Problem
One thing I always say to my students over at Wealthy Affiliate is to pick a blog topic that they enjoy and they like to talk about.
By doing this, your "work" won't seem like such an effort and you would enjoy what you are doing.
Till when?
Till you start making money and believe me, if you stick by it, then you will definitely, 100% guaranteed, make money with your ventures.
Again; it just takes time!
However, in order for you to be able to wait that long and be able to justify to yourself and to (probably) your family is to minimize your expenses as much as you can.
Sure you can say it's a hobby and the majority of hobbies are not free, but try to keep your expenses at a minimum.
If you are starting out right now, then the only expense you should be looking at is buying a domain name and getting it hosted (stick around, I will show you how to get both of these for free further down).
Once you eventually start making money, then you can probably start investing a little bit more in your business and continue growing step by step!
Maybe you can get;
An email management software like Aweber, or Mailchimp (free for the first 500 subscribers).
A social media tool like Buffer.
And even invest in a premium WordPress theme, which I assure you; it's worth the money.
If you can afford these from the get-go then by all means go for them right now but if you are on a tight budget and you are still not sure whether you want to do this or not, then stick the required minimum.
Bonus Piece:
Remember how  I told you that you can get a free domain and free hosting so you can get started with $0? Well, that is true and it's all offered inside Wealthy Affiliate.
You can read my review of Wealthy Affiliate here and also take a look at how this WA student is now making $10,000 a month online with the help of WA.
Parting Words
Thank you very much for reading and I hope this post has shed some light on the challenges that you will probably be facing in your journey to create a passive income online.
I also hope that you've got some tips on how to deal with it all from this post and as I've said, I'm still figuring out the perfect way to balance all these 3 but rest assured a post will soon be published once I figure it out completely.
Keep learning, keep earning.
Chris Lee