A few weeks ago, to be exact on the 10th of December 2016, this blog you are reading right now and the person behind it (that would be me), celebrated three years of blogging on blogging.
I can't believe it has passed so quickly; I still remember the domains I nearly bought before I settled on the now "famous" ablogonblogging.com.
Needless to say, I have learned a lot about blogging during these past three years.
Not only have I kept pushing and growing this blog (slowly but surely), but I've also started many other side projects that have now turned into a mini "side income" complimenting my earnings from this blog.
So what have I learned from 3 years of blogging about blogging? What should I have done differently and what were some of my success and failures and most importantly, how can you learn from all this to (hopefully) be able to build a successful blog?
I will be digging into all this with this post below with the hopes of showing you all you need to know to make it happen for yourself.
3 Years Of Blogging On Blogging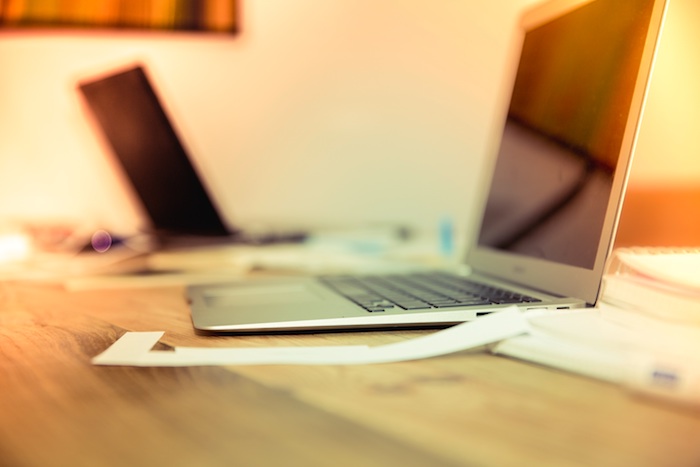 The Things I Have Learned In The Past 3 Years
So, as may already have guessed, this will not be the usual "how to" post, but instead, I want to dive in a bit deeper to see what actual steps I took and what were the results from it.
In this section, I will be sharing with you what I did (and didn't do) from the start of this blog (3 years ago).
But before I do that, let me give you a screen shot of what my traffic looks like. The image below will show you how much I truly had to "keep pushing" to have this blog being my number 1 earner of all time.
Look at this slow and frustrating rise. (This data show all my traffic from the 10th of December 2013 to the 1oth of December 2016).

As you can see clearly in my Analytics chart above, it took a long time for this blog to gain the traction it has now.
You may not realise this of course since you were not the one working behind the scenes but this chart shows me with a very quick glance the many things I did wrong, and the many things I did right.
Let me explain:
The First Few Months
I started off this blog with a lot of enthusiasm; I was publishing content 3 to 7 times a week, but that was (now that I look back at it) a poor idea.
This is where you may want to take notes, as I will be sharing with you exactly what I learned through this three years of slow, but steady progress:
Do or don't get excited about your first few spikes of traffic.
I don't know if you can see this on the chart, but if you look at the first few months of this blog, I did get some little hikes of traffic.
Now obviously, at that time; it was super awesome to get a whopping 20 visitors in one day, so I was excited to see that kind of spikes. But, what if I told you that you shouldn't be excited about it? Does that make sense?
Let me explain what I mean…..
Those spikes, while awesome, will never make you any money. Chances are they might even be a spam bot simply crawling your site.
The point I am trying to make here is this: 
While early successes are exciting, just know there is much more to be head. Do not let the first few wins trick you into thinking "you have arrived". Chances are that you haven't and you still have a lot more to go.
Again, check back with my chart for proof.
My Successes These Past 3 Years
I've had a few solid wins thought these past years that I am very proud of, here are some of them:
My Amazon post getting 80,000+ shares
Being featured with on a list of blogging experts (some being my idols)
Reaching my first goal of $2,000 a month (actually I even made that in one weekend in 2016).
Releasing my ebook "How To Win At Affiliate Marketing" (so far around 2,000 have received this book).
Helping students reach their online goals (even if they're now way ahead of me)
Made a lot of new "digital friends" that nowadays I consult and seek help from.
Total revamp of the site; new theme, new content, new imagery, etc.
There's more to add on this list but I don't want this post to be braggadocious in any way. However, more than being proud, I'm humbled that I was able to create all of this.
It took quite a while (I'm one of the slow ones), but through all the waiting, personal problems, lack of motivation and even climbing expenses, I'm still here three years on, working hard at it more than ever and still profitable.
I sure do look forward to the next three years of this blog.
In fact, I have no intention of stopping or selling. In these last five days of 2016, I've spent it only focused on analyzing my goals and setting new plans, and there is much more to be had – which keeps me excited and motivated.
My Failures With Blogging About Blogging
Of course, as a general theme to this blog, I always talk about both my wins and losses so here were some of my biggest fails in these three years:
Completely shutting off for around three months (personal problems took a huge hit on me).
Not making my target income as quick as I thought it would happen (but I'm not complaining).
My failure at securing the number one spot for certain keywords that I have been trying for these past three years.
Goals I Still Need / Want To Achieve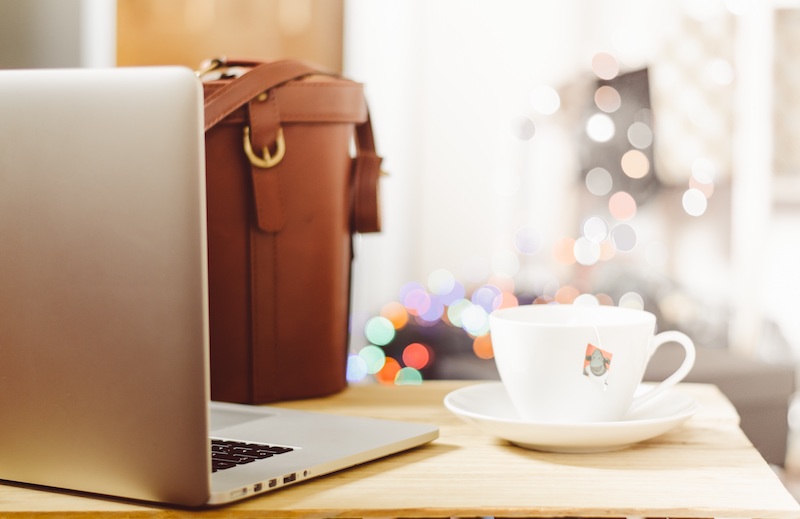 Visiting Las Vegas for the WA Super Affiliate Conference
My biggest goal and target for the past three years was making it to the annual Las Vegas Wealthy Affiliate conference where all the top affiliates for this training program get to go on an all expense paid trip to Sin City to relax, talk business and figure out how we can improve WA's service.
For the past three years, I have been getting closer and closer to this goal with this year (2016) being the closest I've ever came being just short of the 300 sales mark by exactly 41 sales.
Can I manage 300 sales in 2017? It sure looks like I will so fingers crossed here and I hope to see you in Vegas as well one day.
You can see more information about Wealthy Affiliate in my review and here's also a video of the WA conference I am talking about.
Make $10,000 in one month
I live my life by this formula: 10KpMx080419
For you, that may look like I am giving away my passwords but that formula is my mission statement for the next three years with my business.
It means:
$10,000 per month by the 8th of April 2019.
That is when I will be turning 30 years old and what better way to start off your 30s then having $10,000 a month being made passively online?
Now, I may or may not be making the goal; the actual number is not that much of a worry, but that formula represents my freedom, and "a job well done" for me and my business, so I will definitely be pushing through with this to the very end.
Yes, I am getting closer to that goal with a slow, steady increase so in 3 years time, hopefully, I will be sharing with you that I achieved this goal.
This story of this 20-year-old making $10,000 a month on Amazon really inspired me to get a move on. Check that out if you also need a kick to get you moving.
Launch a parent company of all my businesses
At this point, I have five sites making me money, one store and also a new business that I will be laughing with my father.
I think the time has come for me to set up my business as an "official" legal entity in the offline world.
The procedure to get all this done is already planned, down to the name of the company. Come 2017; I will be headed off to finally register this company and get it all up and running.
Exciting times ahead!
Hire more content writers
I've always wanted to have an army of writers for these three main reasons:
It will give me more time to launch new blogs
I will be able to launch new blogs (with the help of my writers) and
I can provide my audience with different perspectives of the same subject.
Up till now, I only have one (shout out to Noemi), but my plan is to be adding more and more as time goes by.
This is not a set-in-stone goal, but by the end of 2017, I would like to have at least five writers under me with me being the 6th one. This should allow me, my business and heck; my new company to thrive with our content marketing.
Publish & release the next line of "How To Win" eBooks.
My eBook "How To Win At Affiliate Marketing" was a semi-success and by "semi" I mean; it was successful, but that's because I gave it away for free.
As part of my goals this year (and one of the few I failed at), I want to launch the second book in this series titled "How To Win At Pinterest Marketing".
This book, although it is 70% finished still needs a lot of work so probably, it will see the light of day early 2017.
Also, this book will be sold, so I am excited to see how that goes but soon after the launch, I am already penning my 3rd book in the series, "How To Win With Amazon".
Yes, I do think far ahead – that is one of my many flaws.
Hit 1,000,000 Readers Mark
Not too long ago, one of my mentors over at Wealthy Affiliate blogged that his site has reached its 1,000,000th visitor!
WOW!
What an honour right!? To have one million people view your written content! That is beautiful.
I also want that one million mark as I think it is such an important milestone for any blogger, but I have to admit, I am a bit far off with this goal; at the time of writing this, my readership sits at 329,000.
Get 10,000 email subscribers
This is not a hard goal, but it does require some planning.
Also, this was on my list for 2016 but seeing as I did not give it much importance + I continuously delete people off my email list that do not engage (sorry but it costs me money to host an unresponsive reader), this goal wasn't achieved.
I am very confident however, that if I set my mind to it; there are many ways with which one can increase their email subscriber base.
Get my cheque from Google Adsense
Ok, one more to end this off. I want my damn Google AdSense check.
When I was first starting, I used to monetize my sites with Google AdSense and during those days, I managed to make $50,00 with it. However, they have been sitting there in my account since then and I can't get them (I need to have $100 before I can withdraw).
You may be asking why I do not use AdSense anymore so I can get my money?
Well, as I explained in a previous post, my favourite method of monetization is affiliate marketing and me switching to Adsense will actually cost me money so I'm afraid my hands are tied with this one.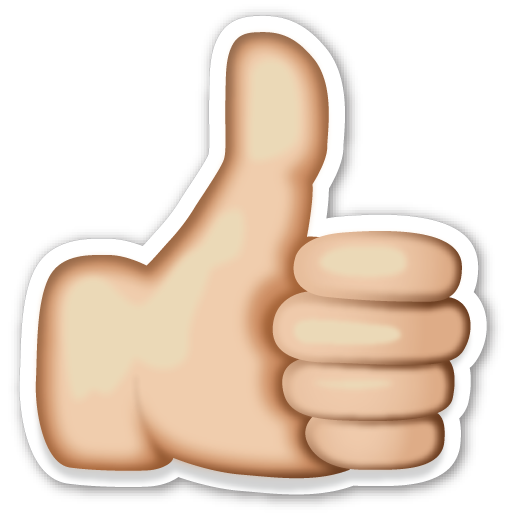 Onwards & Upwards
These past 3 years have been a blast, and I am looking forward to the next three years and more still doing this, still running a blog on blogging, still coming up with new blog ideas and still providing you the best information I can to help you follow in my footsteps (if that is what you wish).
I've never written a post like this, just the one year one (completely missed year 2) but I will promise you that if you come back December 2019, this blog would still be active and still providing information (just at a much larger scale).
This is a promise I am making to you as my reader, student or subscriber and to myself as the man behind it all.
I want to keep pushing till I achieve all my goals and more all the while helping you do the same and crushing it in your own right.
As always, I'd like to thank you very much for reading this post. It's been humbling and an eye-opener writing it and just now I realise how much I love this life that was built thanks to this blog.
So my final thank you would be to aBlogOnBlogging.com. My little "child" that grew up to be my biggest bread winner and the flagship property of my new company 3HUNDRD Inc (You can see more about that on this website).
Thank you to you as well of course, for being a loyal subscriber and in some cases, a great friend (I know you're reading).
This was all done thanks for your help, and I hope we can continue this journey onwards and upwards.
Talk next year.
Chris Lee