If you want your blogging (or any) business to grow and thrive, content marketing should be one of your priorities. Else, you will be overtaken by your competitors.
72% of marketers have a content strategy in place, and it is estimated that by 2017, 51% of companies will have an executive in their organization who is directly responsible for an overall content marketing strategy.
No business – online or brick and mortar – can afford to overlook content marketing.
There is no doubt that you need to ensure that you have a solid content marketing strategy if you want your blogging business to succeed. Emphasis on solid.
If you already have a content marketing strategy in place, then you're in a good position. However, with how quick the online landscape changes, it is imperative that you keep up with these changes – if you want to keep your head above the water.
You need to always be on top of your game. Go one step further, and boost your current content marketing strategy.
With the following tips, that is exactly what you can achieve.
Boosting Your Blog's Content Marketing Strategy With These Tips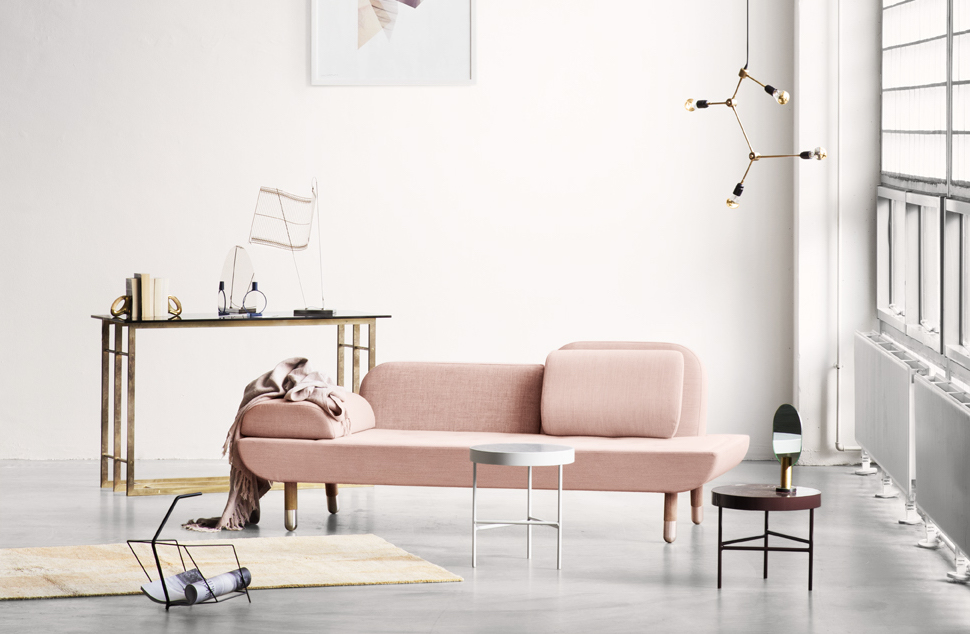 Developing content
1. Do your homework
Content is the cornerstone of it all. It is what you market, and without it, then you have nothing.
BUT, before you start churning out content, take a minute to lay down the groundwork. It won't matter much if your article is 2,000 words (even 5,000 words) or if you have the most amazing video if you do not have the right foundation.
What you find from researching will tighten your focus and reach your intended audience, increasing the chances of converting them to followers/customers.
And this foundation can only be built by doing research. What you find from researching will tighten your focus and reach your intended audience, increasing the chances of converting them to followers/customers.
What kind of research?
One, topic research:
This ensures that you write about topics that your audience wants to read and will find useful.
Two, competitor research:
This ensures that you write about topics and/or use different angles that will give you an edge over similar blogs in your niche.
Knowing what your competitors are doing entails following their blogs and social media accounts. Read their posts. Analyze what they're doing. Figure out what they're doing right or wrong, and learn from that.
Three, sources research:
How do you do this?
Use tools that will identify optimal keywords and topics. You already have a general idea of what you want to write about – your blog niche; now you need to zone in on specific ideas. You can do this by choosing optimal keywords and monitoring what people are talking about.
Some effective tools to help you with these are Google AdWords, Google Trends, Moz Keyword Explorer, Jaaxy and BuzzSumo.
Monitoring hot topics can be done by using tools such as Hashtags.org, Tagboard, Socialmention, and Talkwalker Alerts, to name a few.
You've got your keywords. You know what's hot. You know what to do relative to what your competitors are doing. Now, you have to find sources that will support your content.
---
"There is no such thing as a new idea. It is impossible. We simply take a lot of old ideas and put them into a sort of mental kaleidoscope. We give them a turn and they make new and curious combinations. We keep on turning and making new combinations indefinitely; but they are the same old pieces of colored glass that have been in use through all the ages."

― Mark Twain, Mark Twain's Own Autobiography: The Chapters from the North American Review
---
Don't be ashamed to use other material as inspiration. Just make sure you are using others' ideas as a springboard for your own content and not merely copying them. Improve on them. Give your own input.
What's even more crucial for content marketing, however, is to make sure that your sources are relevant and authoritative.
Think of it this way. Which information would you believe more – that which comes from Wikipedia or that which comes from a .gov or .edu website?
Spend as much time as you need in finding sources that give you cold, hard facts and numbers. Don't think that's wasted time. In fact, that's time well spent that will make your content more effective.
Now, you have what you need to write, so go ahead and write. For specific tips on writing, read our guide on how to write great blog posts.
2. Examine your content
So you have an awesome article. But wait a minute before you hit publish.
Ask yourself: "Is this article really that awesome? Will it bring me the results I want?"
To make it easier for you, here are three things your content needs.
Audience Relevance
Engaging and Compelling Storytelling
Triggers a Response/Action
Put yourself in your audience's shoes. If you can answer tick off all the three things above, then you're good to go.
Read: How To Know If Your Blog Post Is Ready To Be Published
Promoting Content
Have a plan
Now, you're ready to share your work, but first, you need to have a plan. What kind of plan?
Here is a checklist:
1. Identify social media platforms you are going to focus on. Don't spread yourself thin. Instead, start with one or two. If you get engagement, then continue. If not, move on to the next.
2. Use automation tools to schedule posts. My tool of choice – which I keep on repeating time and again – is Buffer.
By using tools like these, you can identify what times your audience is mostly online, what kinds of posts they like, share, and comment on.
3. Reshare your posts. After your initial sharing, schedule your posts to be shared on your social media channels again in the future. This gives you the benefit of reaching new followers and followers from different time zones.
Pro tip: Don't use the original title of the post. Write creative captions instead.
4. Be active on social media. Don't just broadcast your content. Reply to people's comments – a simple thank you goes a long way. Share other people's posts. Participate in conversations. Not only do you build a sense of community with your followers, but you also increase the chances of extending your reach due to the fact that your followers will share your posts, resulting in more exposure for you.
5. Don't hesitate to reach out to influencers. Do this by sharing their posts.  Reply to their posts, but only if you have something substantial to say. Don't say something just because you can. If you've quoted or cited them in your content, you can even reach out directly and tell them that. Perhaps they'll read it and even share it. The worst thing that can happen is you get ignored.
6. Don't rule out paid promotion. Sometimes, a little push is all a piece of content needs. Liken paid promotion is that push. Try it out for select pieces of content, and see how that works out for you.
Evaluating Your Efforts
By doing all of the above, you already give your content marketing efforts a boost. But your work isn't done yet.
You have two more critical activities to do: Monitoring/tracking and making adjustments.
Feedback is essential to the success of any strategy. With content marketing, you need to monitor the results of your activities and then change what needs to be changed.
How do you do this exactly?
Track everything.
And I do mean; Everything.
Use Google Analytics to check your best performing posts, demographics, and traffic.
Use Google Webmasters Tools to determine your best performing keywords, impressions, and CTRs. Monitor your email subscribe and unsubscribe rates – your email marketing platform will have this information.
A specific example is to look at your traffic. What you want is for it to grow on a month by month basis. If it's going down or becomes stagnant, check the type of content you're producing. Maybe your keywords/topics aren't optimal. Or maybe you're not sharing your content at the right times.
Or, if your email subscribers aren't growing, or your unsubscribe rates are increasing, maybe you're sending too many emails. Maybe your email design, subject line, or content needs changing. Doing A/B testing will help you with this.
The bottom line is to measure the results regularly and to adjust your plan accordingly.
Parting Words
Content marketing isn't rocket science, but it does require planning and dedication. Boosting your content marketing strategy isn't an overnight activity, but by breaking it down to stages – ideation, execution, and analysis – you can bring your blog closer to your goals.
How is your content marketing strategy doing? Are you doing the activities I mentioned above? Maybe you have your own tricks. Why not share them with us?