Ok, this seems to be a hot topic for most bloggers as there are a lot of fears about using pictures on your blogs whose rights you do not own yourself.
I am here to tell you that you do not have to worry! There is a solution to all of this and I am going to be sharing with you today some places where you can find free images for your blog.
I have been blogging for around 5 years now and (obviously) all the posts I've ever published had pictures in them.
I'll be the first to admit; I do not always use images that I have the right to use. Go ahead and sue me but I am sure since it has not happened in 5 years, I'm safe (for now).
So does that mean you should take the risk of using images that might get you banned or sued?
Although the probability of that happening is very, very, very slim; today I am going to show you exactly how and where you can find great (free) images that would not get you in trouble.
Also, some might suggest you use stock photo libraries to download your images from, there is one problem with that; they are hella expensive!
I used to buy a lot of images from stock photo libraries. For the majority of a year; I had a subscription with BigStock as my "images provider" but I since decided to cancel my subscription and find images that I can use for free.
By any means, I am not dogging on BigStock or any other stock photo library, but I just want to show you that there are free ways you can get your images.
So here goes… From this point on you are never going to have to worry about how to find images for your blog and you also won't be spending a penny more buying up photos.
4 Places To Find Free Images For Your Blog
WikiMedia Commons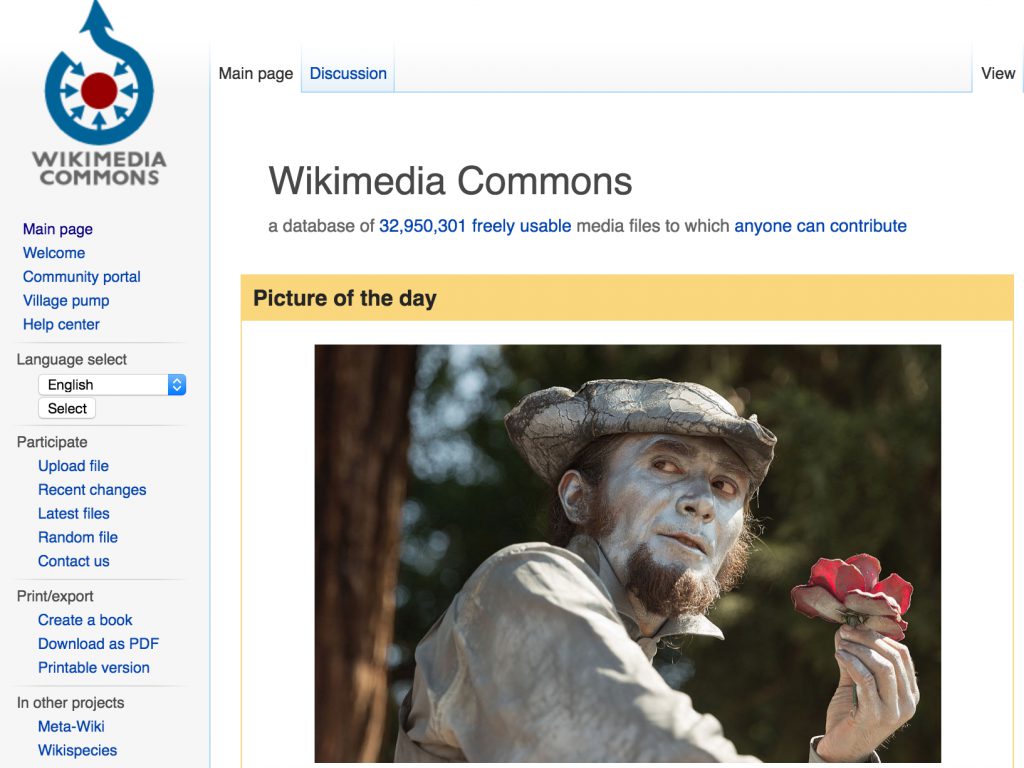 Wikipedia has a lot of images that they use one the millions (possibly billions?) of articles that they have and the good folks at Wikipedia will allow you to use any image that you find on their website.
All you have to do to search for an image is to go to Wikimedia Commons and you will be able to do a search for an image you are wanting and if you find one you like, you are free to use that image.
I've used this method before in the past, but since then I moved on to Flickr (i.e until I discovered Canva; we'll talk about that later).
Embedding From Flickr
Do you remember Flickr? It was the mid-2000s version of Instagram until Yahoo bought and it went downhill and completely forgotten by the mainstream public.
But….
Amateur and pro photographers still use it to upload their creations and get this; for some images; you are allowed to embed the picture in your blog post.
Do not download the image and upload it to your page as that would take away the photographer's credit. Instead find the "embed" button, pick out the size you want it to be and copy/paste the code into your WordPress editor.
This will make the image appear right on your blog (without taking up space on your WordPress library) and the image will also be clickable and it goes to the photographer's website.
Cool right?
You can use the same method for any other picture sharing social networks like Instagram, Facebook, and even YouTube (for videos).
Just do not delete the link as that is just stealing the artists work completely.
Free Stock Photo Libraries
It's a little-known fact that most of the photo libraries that you can buy from also offer images that you can download for free.
For instance; www.PixaBay.com is a free stock photo library that adds images to their website each and every day (you can even get them as a zip file delivered to your inbox for free).
You may not find exactly what you are looking for all the time but I do suggest you start downloading these images now for use in the (near) future.
Here are some more sites like PixaBay that will allow you to download images for free:
These images are of great quality and you can use them as you wish and as you please. You can even use them to add them to your own creations which we will be talking about next;
Designing Your Own Using Canva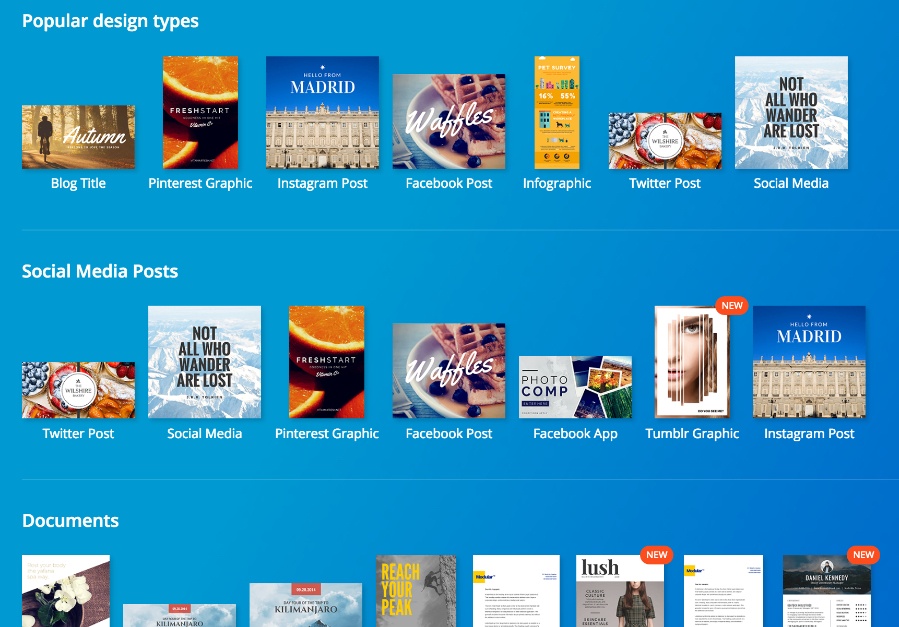 Canva is one of the most popular tools out there and it's also featured on my list of recommended tools to use for successful blogging.
Canva, which is a free software that you can access online (or via their new mobile app) will let you create any type of image you like with their many elements like colors, shapes, pre-designed templates and so forth. They also offer free stock photo images!
Yes; once you are in Canva (as a free member), you have access to some (not a lot) of stock photos which again; you can use as you wish.
It's also great for creating images for sharing on social media using the already made templates for any social network you wish to work on.
I have been using Canva to create my Pinterest pins that go with every blog post I publish and thanks to that; I am getting around 20,000+ visitors a month from Pinterest thanks to Canva.
I'd also suggest you read my round-up post of Pinterest experts where they share their best-kept secret for Pinterest success!
You can read my full Canva review to see what it is, how to use and how to create great images for blogging!
Final Thoughts
So see, there are ways you can find free images for your blog that won't get you in trouble.
As I've said; I do not encourage you to go the "illegal" way whatever that may be, even though I have done that in the past and nothing ever happened.
However, if you're constantly worrying about this happening to you; jus remembers that somebody who is upset that you are using their images usually gets in touch with you to remove it first, and not go through the whole procedure to take you to court.
I have networked and worked with 100s of bloggers and I only know of one that got into trouble for using an image he didn't own and that is exactly what happened; he was contacted by the company to take it down. He did and that was the end of it all.
The internet and we as a generation are becoming more and more lenient on these types of issues.
Although you may or may not agree with the direction we're heading; it's good to know that you won't be threatened with a lawsuit for using a free image that you found online.
Thank you kindly for reading this post; I'd appreciate it if you could take just 10s of your time to join my email newsletter so I can send you:
Talk soon. Be sure to leave me a comment down below if you have any Qs.
Chris Lee