If you want to become an established and respected blogger, making money shouldn't be your main focus from the get-go.
There is a glut of blogs trying to sell one thing or another without building their authority first. Don't go down that path, especially if you've just started out.
People can spot someone who wants to make a quick buck from a mile away, and they will likely click away from your blog – never to return – if you're all about selling and nothing else.
That doesn't mean, however, that you can't monetize your blog at some point.
In fact, whether one admits it or not, every blogger wants to enjoy the fruits of their labor – and there's absolutely nothing wrong with that.
So, how do you make money with your blog?
One of the best ways to get started is to join affiliate programs.
10 Great Affiliate Programs For Newbie Bloggers: Get Paid To Blog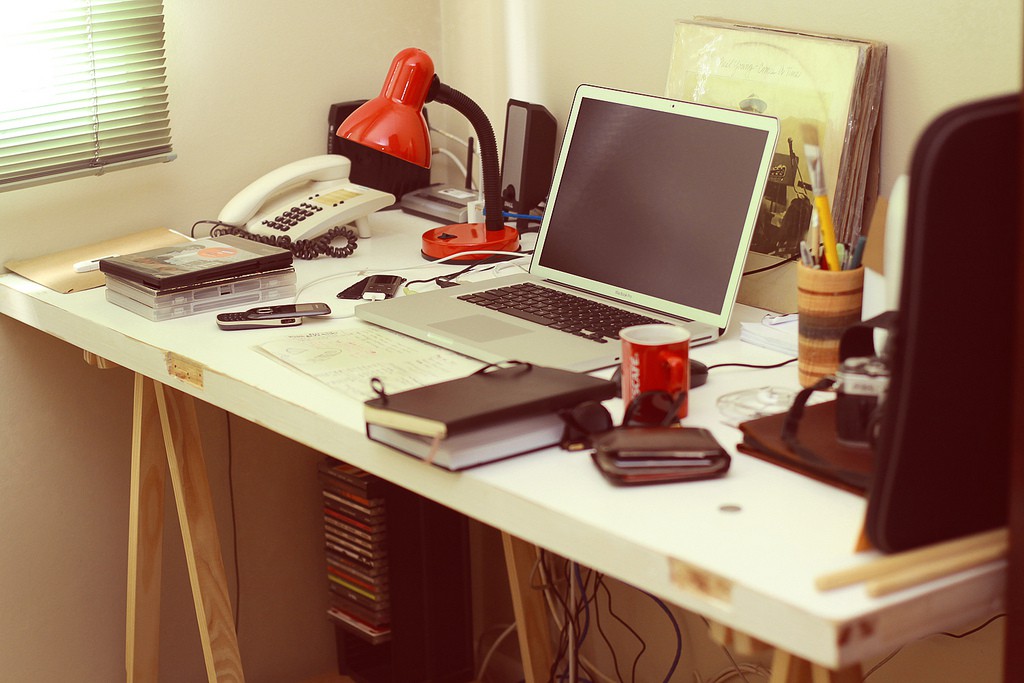 What Are Affiliate Programs?
Also called "associate programs", affiliate programs are essentially arrangements between you, the blogger, and an advertiser.
There are four different types of affiliate programs:
Cost Per Action (CPA). This type of program requires specific actions from a visitor for you to get paid. Examples of actions can be sign-ups, downloads, or taking surveys.
Cost Per Lead (CPL). This also requires sign-ups, but in addition, this type may ask visitors for something more concrete that will increase the chances of converting them into leads – credit card information, for example.
Cost Per Sale (CPS). You get paid a percentage of what a visitor buys via your site – essentially a commission-based arrangement.
Cost Per Click (CPC). You get paid for clicks even if you don't generate a lead or make a sale.
Take note that there is a difference between affiliate programs and affiliate networks. The former is a direct agreement with an advertiser, while the latter serves as a hub for advertisers.
As such, you can join an affiliate network and have access to more advertisers.
Knowing these different types of affiliate programs and networks, you can make an informed decision when looking at programs to join.
Since there are a lot – and I mean a lot – of affiliate programs to choose from, allow us make it easier for you. Here are 10 affiliate programs/networks that are well-known and trusted.
Great Affiliate Programs For Newbie Bloggers To Try
Who doesn't know about Amazon? Who hasn't bought something from Amazon? This brand is so dominant that it is arguably the best affiliate program to start with.
With millions of products to choose from, the potential to make sales via your referrals is high. They have a Performance Fee structure wherein you can earn anywhere from 4% to 15%. For further details, check their fee structure here.
Note: If your site doesn't get enough traffic, your Amazon Associates account will be deactivated.
Read: Chris Lee's guide: "How To Make Money As An Amazon Associate"
ShareASale is another high-ranking affiliate network.
It has thousands of affiliate programs to choose from, with some advertisers being exclusive to the network.
This gives you higher chances of making money via CPS and CPA, plus, it is very easy to get approved as an affiliate.
Voted the #1 affiliate marketing network for five years in a row, Rakuten is an attractive option for any blogger although it has fewer brand partners than Amazon.
It does have exclusive partners, so that's a plus, and it offers all of the types of affiliate programs.
MaxBounty offers CPA, CPL, Mobile, or Pay Per Call methods of earning.
They tout their programs as the highest-paying in the niche, and with a performance-based $1000 bonus, their offer is hard to say no to.
Note: The bonus requires that you earn $1000 in the first three months.
Formerly known as Commission Junction, CJ is one of the oldest affiliate networks around. That means they have a deep pool of advertisers to choose from.
Anyone can join CJ, but you'll have to get manual approval from specific advertisers to join their program.
Udemy's affiliate program is perfect for blogs in the self-improvement and education niches.
The target audience is pre-disposed to life-long learning, so the potential to earn commissions is high. You can earn 50% commission for every course you sell!
For personal blogs, travel blogs, and lifestyle blogs in general, Travelpayouts is a great affiliate program.
It covers flights, hotels, car rentals, insurance, transfers, and more. You can earn up to 80% revenue for each sale, and with partners like Jetradar, Booking.com, and Airbnb, this program offers an attractive proposition.
If you're in the blogging, web design, web development, or online marketing niche, you can sign up for template affiliates.
While there used to be a handful of theme providers, there are now a lot to choose from. What you want is to go with the more established ones, and for that, TemplateMonster is one of the best.
You earn 50% commission on every purchase made.
Hostgator operates on a CPS model, and it has a very nice commission structure:
1-5 sales a month: $50 per sale
6-10 sales a month: $75 per sale
11-20 sales a month: $100 per sale
20+ sales a month: $125 per sale
If you can sell 20 a month, that adds up to a nice sum! Of course, it may not be easy to reach that figure in the beginning, but the potential is there.
This affiliate program is a great match for blogs on blogging (like ours!).
Another affiliate program that suits sites on blogging, content marketing, and the likes, DreamHost offers a one-time referral commission.
You can earn up to $97 for new referred accounts. The amount varies depending on the hosting plan you refer.
Show Me The Money!?
That's what you may be hearing in your head right now, but remember what I mentioned from the get-go. Becoming a successful blogger doesn't start with making money.
Download: "How To Win At Affiliate Marketing!"
While you can earn big with affiliate programs, don't make that your focus. Put some effort into affiliate marketing, but also make sure your blog is of excellent quality.
Otherwise, you won't get any traffic, and no matter how many affiliate programs you join, you won't earn anything.
Thank you for reading this post. If you liked this, then consider becoming an email subscriber. As a subscriber, you will get:
A "Get Started" course in affiliate marketing.
My free eBook; "How To Win At Affiliate Marketing"
Weekly emails where we share our exclusive blogging tips.
You can use the form below to join!