Blogging is cool nowadays right?
I remember a time when just us geeks did it, then it died off because "social media" (which in reality is "micro-blogging"), and now… all the teenagers, moms, grandmas, online entrepreneurs, Fortune 500 businesses and even politicians are sharing their views on a "blog"!
So welcome! If you want to start a blog; you're in great hands and you will be in good company here.
However, having a lot of people suddenly interested in blogging, doesn't mean that it's an easy thing to do. It is easy to be exact, but it can be very frustratingly difficult if you do not know what you are doing.
Today I want to address just that. Most importantly; 4 "helpful" warnings for those that want to start their own blog online and hopefully keep at it until it becomes a "successful blog", and keeping in line with what we teach here; make money from the blog.
Is this something you want to do? Fantastic, I'm happy to have you here but it will not be right for me to tell you it's all peaches and cream moving forward (although I assure you it will be fun).
Let's take a look at the x warnings that should not be taken light by somebody thinking of starting a blog.
4 Helpful Warnings For Those Starting A Blog
Don't Quit Your Day Job
Ok, let's get this first thing clear; and I decided to put it first because this is super important for you to understand.
If you're gonna start blogging with the intention of making money, that is great and I salute you for it (I will be talking about this further down in the post) but please, do not quit your day job just yet.
A lot of students that come to me at Wealthy Affiliate tell me that they have discovered a system or a product that says they can make thousands simply by blogging.
While that is true, it sure as hell is not going to happen anytime soon.
It takes a lot of effort and discipline to make it to that level. It is possible, but it's not as easy as you may expect it to be.
Sure you can start a blog right now, but in order for you to be able to make money off it, you're going to need readers, products, subscribers and the whole show.
I suggest you start with the first step and move towards from there, you have a lot to learn at this point and although it is an exciting journey, it does require some skill.
Learn Everything You Can
As a newbie blogger, you are facing a bit of an uphill battle as it's not as easy as you make think it is to start a blog and maintain it. Note the emphasis on "maintaining it".
Anybody can start a blog, you can start one here in just 70 seconds but constantly updating it and "riding the wave" till you become great at it and make money is going to take some time.
I have found that the most frustrating thing for me when I was starting out was that I had not idea what the hell I am doing.
I kept jumping from one product (system) to another, from a blog to another and spending a lot of money along the way without ever getting anywhere.
I wanted it and I went for it, while that is good… it would've been ideal if I had found some good information which I can follow.
For the first 12 months of my blogging journey, I did just that (a lot of things but nothing to show for it) but eventually I did came across Wealthy Affiliate, which is an online training platform where you can learn how to start your online business with the help of blogging and affiliate marketing.
Once I started the training, everything became much clearer and I started making progress.
Sure I made a few f -ups along the way but that is just newbie mistakes that everybody makes and they can be turned into a positive thing once you understand how not to do it.
So, if you're looking to start a blog, do expect some failures along the way as that is just a natural process you have to go through. However, do consider getting some legit training on how to do it all thus minimizing your mistakes and helping you get to where you want to be with your blog much faster and easier.
Avoid Time Wasting
The best time to plant a tree is 20 years ago, the second best time is now.
If you've been wanting to blog for a while. then get on with it and get started right now, as in; today!
As I've already said; there is a learning curve you have to go through in order to become successful and the more time you waste now, the more time you're going to be wasting away.
Have Fun
I believe blogging should be started as a hobby, but the main goal of it would be to make the transition from "a hobby" to a "pro-blogger status" and thus making it your full-time job.
That is what I did and that is what I want to teach people how to do here with the whole "turn blogging into a business" theme I decided to go with for my blog.
However, it's a must to understand that this has to be something that you actually enjoy doing.
Blogging can bring in tremendous benefits of being able to work from home, earn unlimited money and it gives you time and location freedom.
That is what got me hooked on all of this in the first place but it was also something I actually enjoyed doing.
If you're looking to start a blog but you are not enjoying this or you don't think that you can last long enough for you to become successful, then I'd urge you to reconsider.
If you're going to be doing something you absolutely hate doing, then why not go get a job in the "real world" and (at least) get paid for it.
If on the other hand, you think that making money at something you enjoy doing is impossible, then I urge you to open your eyes as it has been proven by many bloggers that it can turn into a full-time thing.
Just take a look at how this 20-year-old is making $10,000 a month with his blog only in his first year.
The only way you can manage to go through all the learning curves and all the disappointments is if you actually enjoy blogging and want to do it because you like it, and not to make money (although that is the ultimate goal).
Do you get what I am saying here?
I'm not saying all this to put you off blogging. Quite the contrary; I'm very happy to have you here reading about blogging and I would like to help you make it happen but this has to come from you first.
Just know this; you will make money eventually for sure. That is a guarantee as I believe that anybody that sticks with this will make money at some point in time but it will take long and if you're not enjoying this, you're going to quit a lot sooner than when that happens.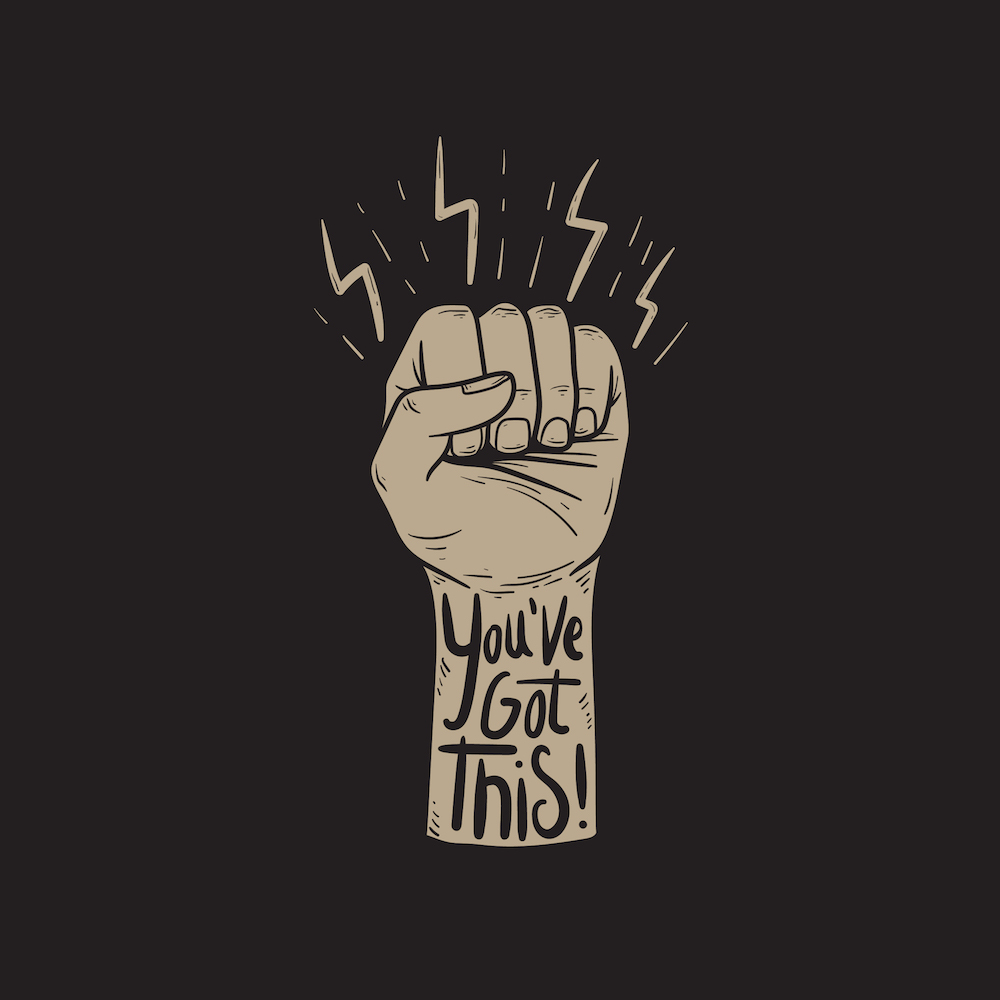 Final Thoughts
I really hope these few warnings I just shared with you won't hold you back from starting your blog.
As I said already, my passion is taking complete newbies and showing them all the steps required to turn themselves into successful entrepreneurs in the online world with their blog.
That being said, you have to realize that this is not an easy task and it will require you to stay on top of your toes, working through the obstacles to finally… make it happen!
Since you've made it all the way down here; I'd like to offer you my help in becoming the pro-blogger I hope you want to be. That is why I'd like to invite you to subscribe to my email newsletter:
I will be sending you:
My free ebook "How To Win At Affiliate Marketing":
This book has been downloaded over 2000 times and has helped bloggers learn about the affiliate marketing business and how they can use it to make money with their blog (even if it isn't a hugely popular blog).
My weekly emails:
I send out an email every one to two weeks sharing some exclusive tips and tricks for bloggers.
Do not worry, I won't be spamming your inbox as I hate spam as well.
An invitation to try out Wealthy Affiliate:
Wealthy Affiliate, the online training course for bloggers which I credit to be my secret ingredient for success is a premium training but it does offer a "starter membership" for anybody that is looking to get started with it.
You have nothing to lose at WA and everything to gain. All the information you need to become "a success story" is right there. I know because it's the same training I followed to build up my 4 successfully monetized blog + an online store.
Put you on the list for my next ebook "How To Win At Pinterest Marketing":
Pinterest is my #1 traffic source driving in around 20,000+ readers a month for this blog only.
Through the help of these 18 Pinterest experts and my own experiences marketing on the platform, I have finally found the way to tastefully use Pinterest to build successful blogs.
This book is in production right now but it will be released shortly and if you're a subscriber, you can expect this free book to be hitting your inbox in the coming months.
Thank you very much for reading, I wish you all the best and I look forward to hearing from you.
Chris Lee