Thanks to the power of Google Analytics, I've come to realize that most of my readers here are stay at home moms looking to make money from home.
I talk a lot about blogging and how to make money with it but today, I would like to give a detailed "how to guide" on how stay at home moms can actually use the opportunity they have to create a profitable, long-lasting home business.
Disclaimer: I am not a stay at home mom, but I am a stay at home blogger is that is of any value LOL.
How Can Stay At Home Moms Make Money Online?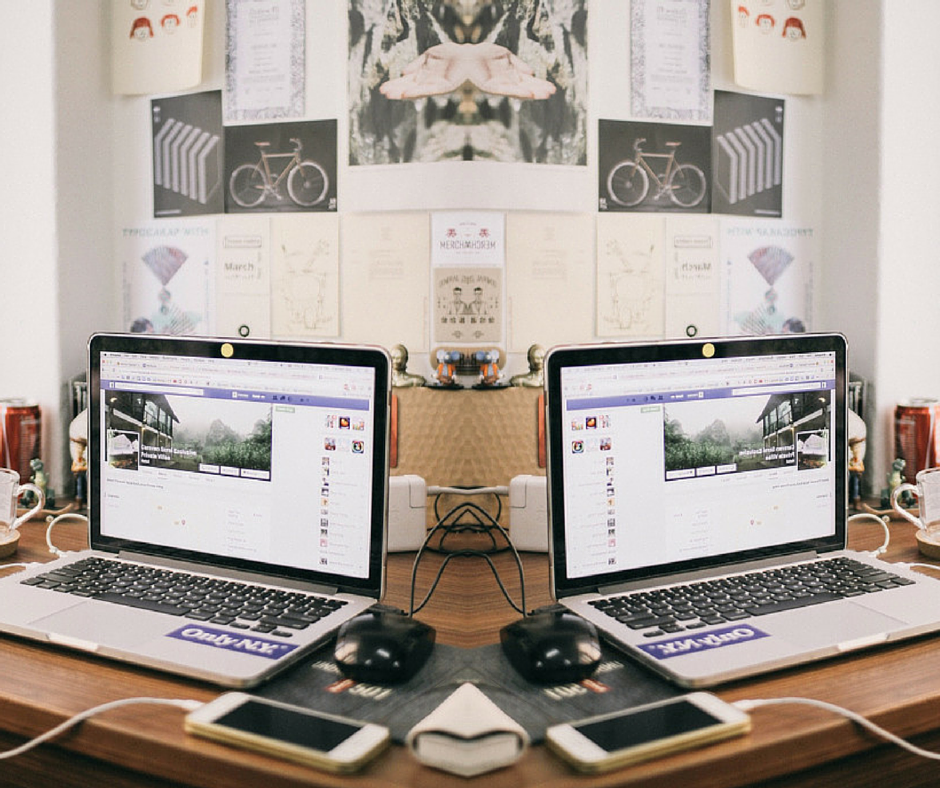 Here's a little about me:
I've been blogging for the past 4 years or so and I've been making money online for the past 2 years, I'm not going to try to impress you with 6 digits numbers because I don't make 6 figures, however, that is what I am aiming for.
On the positive side, my business is growing really fast in 2016, mainly because I've done some changes on how I run it, and that is what I will be sharing with you today;
How YOU, a stay at home mom, which probably means you are busy with "family life", can find the time and energy to make something happen in the (probably) few hours you have to yourself.
The key term here is "time".
Not knowing what you are doing is a HUGE time waster, I did it for the first 2 years of my blogging and I never made an income.
By sharing my experiences and my tips with you today, hopefully, you will be able to avoid some of the mistakes I did and get start earning money.
The Top Jobs & Businesses For Stay At Home Moms
There are many ways that anybody can make money online, so much in fact that I am not going to mention them all here.
You can find a list of great jobs for staying at home moms but for the sake of the post, I'm going to stick to what I know and that is:
Creating a REAL Business Online That Is Guaranteed To Make You Money
"Guaranteed" is a big word I know, but I also know that the people that stick to the tips you'll learn below are making bank.
See this story of how this 20-year-old is making $10,000 a month on Amazon.
Yes, I GUARANTEE these steps will work for you. The only thing I'm not sure of and ultimately the deciding factor is; if you will work.
Since we are starting a business here, i.e a real one that makes you real money, you are going to need to invest time in it.
Yes I know you are probably super busy already and time is very limited but you need to invest some time, the minimum recommended is 2 hours a day.
Can you invest 2 hours a day now so you'll have a passive income stream 6 months down the line? Is it worth it? I'm sure you would agree with me that it is.
Becoming A Stay At Home Mom And Making Money
Ok, let's get into it; how can a stay at home mom make money online?
My answer is by blogging; and here are my 4 tips (+ some bonus ones) on how to build, manage and run a successful profitable blog as a stay at home mom.
Tip #1: Start Your Blog
We can discuss many ways that you can make money but the basic fact is that you NEED to have a website (i.e blog) for your business.
But do not worry, starting a blog is now easier than ever and you can have one up and running in 1 minutes if you follow this advice:
Head over to SiteRubix.com.
Fill out your website name.
Build your website.
I know this sounds technical and I would walk you through the whole process but as you will find once you hit that "Build My Free Website" button, you are going to find a lot of tutorials on how to do it.
If you're still not sure, check out my video on how I build websites with SiteRubix, in just over 1 minute 10 seconds.
PS: SiteRubix is entirely free to join so you have nothing to lose here.
Tip #2: Start Creating Content
Hopefully, you've chosen a blog topic, picked an appropriate blog name to go for, started your blog, follow the setting up the process and now you have a site online.
Congratulations for making it this far.
However, you won't just make money by having a site online, you now need to start building it brick by brick.
When I say "brick by brick", I really mean "post by post"; your blog posts are the driving force of your income.
Once you start writing blog posts, you will start getting ranked in search engines, start advertising on social media and ultimately bring in traffic. Traffic you will need to make money with.
See my guide on how to overcome the fears of publishing your first blog post.
Tip #3: Monetising Your Online Business
After a while of publishing blog posts (say a month or so), you are GUARANTEED to start getting visitors.
It's a must. It's not a "maybe", it's a "must".
Now that you have an audience, you can start monetizing.
Now again, there is a lot of information and blog posts about monetizing your blog so I won't mention everything here.
However, the method that I use and the method many other stay-at-home-moms use to make money with their blogs is via affiliate marketing.
It's the process of selling somebody's else products (on your blog) and earning a commission.
It sounds simple, but it won't be if you do not do it carefully.
I've written a short eBook for you that will help you understand affiliate marketing better, if you're serious about it, you can download the book for free.
Tip #4: Keep Doing What Works & Watch Your Money Grow
Yes, with this simple process it's high likely you will be making money sooner or later. It's just impossible not to if you have traffic coming into your site.
It's a numbers game really.
x% of your visitors will eventually convert and buy something from you. Now how to increase that percentage number is an entirely different subject but I go into detail about it in my free eBook.
Keep doing what works and keep scaling your profits.
As I've said earlier, my business is really blowing up lately and that's just because I've looked at what worked last year (2015) and what didn't and did more of what worked. Simple.
Some More (Quick) Parting Tips
While the tips that I've just laid out for you will work (for sure), that was just a brief introduction on how to build a great online business.
There is a lot of things that you will have to learn from yourself as you try things out and adjust to it.
Yes, there is a learning curve but once you master it, you can really build a successful home business, even if you only have little hours to work with every day.
One thing you should keep in mind is that this is a REAL business and businesses do take their tiem to start flourishing.
While you can, yes, build a free website right now; creating your content, getting visitors and monetizing it is a process that takes months.
Just be patient and follow a proven system that works, which brings me to my next and final tip.
It's Best If You Do Not Do It Alone
Most probably you are new to all this and you are right, it can be very intimidating to "start a website" and "build a business", but believe it isn't when you have somebody showing you all the steps.
I would like to introduce you to Wealthy Affiliate, it's where I and many other successful bloggers have learned how to build our own online businesses.
I am suggesting WA to you because it's the only program out there that I can guarantee will work for you and is also completely free to join.
You can find some other "system" to follow if you wish, I'm just telling you where I have learned it all.
Also, as a member, you will have me as your mentor as well as a community of 1000s other bloggers that are trying to do the same thing you are trying to do; build an honest, online income that will help improve the life of yourself and the people around you.
I hope this post have shed some light and given you some ideas on how stay at home moms can make money online.
If you have any questions, I would love to hear them. Simply leave them below or hop into WA. Unless I'm sleeping, you will find me there.
Thank you very much for reading.
I look forward to your success story.
Chris Lee
---
THERE
HAS NEVER BEEN A BETTER TIME TO MAKE MONEY ONLINE THAN TODAY
If you are still wondering whether you should start learning how to make some extra money on the side with the help of the internet, I would like to take this opportunity to invite you to see what is possible.