What if I told you that right now, as you're reading this, there are bloggers out tehre netting close to $500,000 a month?
It's Sound too good to be true doesn't it? Well, it isn't. That is what Pete Cashmore, founder of the very popular blog is Mashable.com is pulling.
Now isn't that a gorgeous number?
Of course, that is an extraordinary example but this will hopefully prove to you and the world that this "internet thing" can really pull in some good money.
So how do bloggers make money and how can we cash in as well?
Today, I'd like to share with you some of the top ways bloggers are making a full-time income. Of course, you won't start making Pete Cashmore amounts in an instant but these are all ideas you too can make money off.
How Do Bloggers Make Money (& How You Too Can Cash In)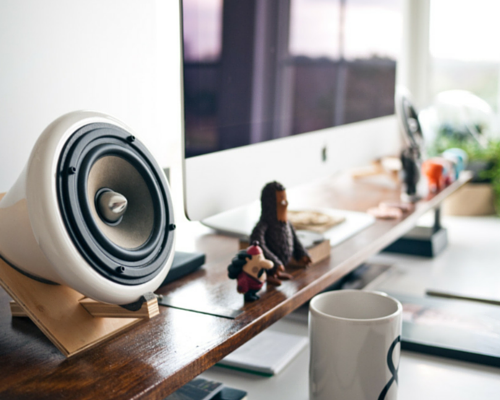 In today's blog post, we are going to look at some blog monetization techniques that you can try our right now if you have a blog set up already.
If you don't have one yet, but want to get started with it, then read my guide on how to start a blog business.
Sell AdSpace
This is by far the easiest way you can start monetising your blog.
Once you start getting some visitors, you can sign up for a free AdSense account.
"Adsense" is an advertising platform that is run by Google. Publishers pay Google money (via AdWords) to display their banners / information over the web.
Google then uses the space provided by you (on your blog) to display the ad and then you get paid a percentage of what that publisher paid Google.
It's easy to get started with Adsense but Google being Google, it has a lot of restrictions (for ex: it won't associate itself with any type of adult content and they are even tough on the "make money online" industries).
No worries though, there are multiple other options like the Yahoo / Bing Network and Chitika.
Skip The Middleman: You can also consider selling ad space to advertisers directly and you can make 100% of profits. It's just little tougher to find a client that is willing to pay you upfront for ad space on your blog.
Building a List
Ok just having a list is not going to make you a ton of money but a list opens the door up to many possible ways to make money as a blogger.
Why?
Because you have the attention of the customer; You can interact and connect with your readers on a one on one level and that gives you a better chance to build a relationship and convince them to buy from you or try out your services.
In a perfect world, you'll have a subscriber sticking with you for years buying multiple items from you over time. One sign up could easily lead to thousands of $!
There is one disadvantage of list building that I have to tell you about though:
Experts say that this area is dying off as people are starting to be put off by email and instead interacting with blogs and brands on social media but the phrase "the money is in the list" still rings true, at least for now.
Here is how to get exceptional results with email marketing.
Selling Your Own Products
This is also a highly lucrative option for monetising your blogs.
If you are a creator of a product; like a:
physical product
an eBook
eCourse
whatever; you can build a blog around that to help you drive sales up.
The only downside is that developing a product can take months and also most of us don't have enough creativity flowing to come up with an original idea to sell!
But don't worry if you are lightyears away from having your own product to sell, there are some other options we can use to make money and that is:
Affiliate Programs
Affiliate marketing is (to me at least) the hardest and toughest cookie to crack when it comes to making money from blogs. The reason being it's probably the ultimate, most profitable way to make money with a blog.
Basically affiliate marketing is when you sell a product for other people and get a commission for it.
Say you run a blog about DSLR cameras. The Amazon Associate Program will pay you anywhere from 4% to 8.5% (depends on your performance for the month) on any camera you sell through your blog.
Now 4% may not sound like much but imagine selling just 2 DSLRs a day valued at $500 each. That's $40 a day, $1,200 a month! Now imagine making 6% and you're selling 5 DSLR cameras a day: Yes, that $4,500 per month!
You can read more about how to make money with affiliate marketing in the free ebook I would like to send you.
Final Thoughts
All the methods mentioned above are what I personally think would be the best ways to monetise any blog with traffic, but remember; traffic is the key here.
You won't make a cent with these methods mentioned above if you do not have a steady stream of visitors coming in.
Think of your business as a "real world" business. You need customers coming in through the door to make a sale. The best thing about blogging is your "shop" has a potential to reach three billion people online.
Now how's that for a global market?
Thanks for reading folks, I hope I have given you some ideas on how you can cash in on this blogging business.
If you have any questions or would like help setting up some accounts just let me know in the comments below and I'll be glad to help you out.
Have a great day!
Chris Lee
Read Next:
---
---