Its been a while since we featured a successful online entrepreneur so what better way to start the new year than by having somebody that is achieving great results in the eCommerce space?
In today's post, we are meeting Amy Hoang, an entrepreneur making it happen with outsourcing online (along with her supportive husband).
If you're looking for some inspiration and some tips to get you going, then this short interview is soemthign that will surely spark the fire to get you going.
Let's get into it…
How To Become Profitable At Outsourcing Products Online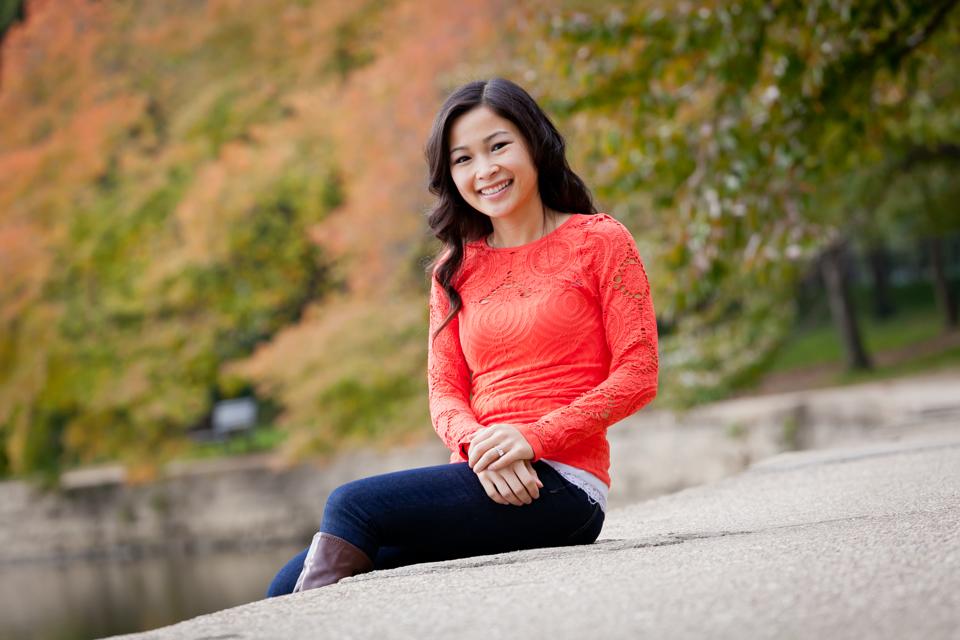 How Did You Get Started? 
I started selling on Amazon with my husband about two years ago with Retail Arbitrage (RA).
RA is a fancy term for buying items in big box stores on clearance to resale on Amazon for a profit. I was doing this for about a year and was somewhat successful, but then I got burnt out.
About a year ago, I got pregnant, and it was such a difficult for me to go out and source products So we looked into private labelling on Amazon.
Private labelling is a way for us to sell our own brand in larger quantity without having to "source" from retail stores.
We ended up buying 500 units for our first batch from our sourcing agent.
We were selling steadily around 3-4 units a day, making around $5 profit. Then, on Prime Day (which is like Amazon's Black Friday in the summer), we sold 24 units! We got so excited and placed another order for 500 units.
Boy did we make a mistake there!
After Prime Day not only did sales not pick up, it was even worse than before. I believe our market got saturated and competition arises.
We also didn't pick the right product and failed to do the proper product research (which was a huge mistake).
Fast forward two years later and I found out about a product that sold 30 units a day as soon as it hit the Amazon warehouse, with $4-6 profit. I couldn't believe my eyes.
So I went ahead and added more products using the same "metrics" for the first product that did well, and it actually worked again.
I used the Jungle Scout Chrome Extension to validate that my product has "demand", but low competition (which is key).
I then went straight to AliExpress (a wholesaler site in China) to source the product and was also able to order a minimum order quantity (MOQ) of 200 or less.
I like AliExpress because it's very quick, it's usually about a 1-2 weeks' turnaround time versus using Alibaba, which is about 1-2 months and you can even buy just 1 or 2 units to "test".
I also found an excellent sourcing agent, and I've been using him whenever I have an idea for a new product.
What Is A "Sourcing Agent"?
A sourcing agent is different that a manufacturer or a factory. They are the liaison between you and the factory. My agent finds me the best product at the best price, and this saves me a lot of time.
Currently, I have five products in 2 different niches. There are many ways to look for products, but I usually get my ideas by looking at trends and my surroundings and see if I can spot "an opportunity".
I call it "the writing method," which means you just write down everything you can remember throughout the day, and go to Amazon to validate.
Once I have my "idea," I need to confirm it based on a few requirements:
The average sale for that item must be more than 1000 units among the top 10 sellers. This shows that there's demand for this product.
Also, the average number of reviews must be less than 100 among the top ten sellers thus ensuring that the competition is low and easily beat.
There are other things that I look at, but these are the main two areas to determine demand and competition.
With all this being said, we learned so much during this journey. I think that it's paramount to have someone who supports what you're doing, and for me, it's my husband.
We work really well together in our business, and we're very lucky for that.
It's not "all roses though"; On some days, it's very frustrating and overwhelming because I feel like the business is just not going anywhere But if you have an accountability partner, it's so much easier to push through.
Although it took us two years to finally found the "metric" that worked for us, we learned so much from our experience and wouldn't change anything for the world.
---
Closing Thoughts
Thank you very much to Amy Hoang for sharing this successful outsourcing strategy with us.
As someone who have just started "toying around" with drop shipping and outsourcing products, I have found this guide to be informative and inspirational and I hope the same result was achieved for you.
If you'd like to know more about Amy, her business and her outsourcing methods, be sure to visit her website and read more of her tips!
Also, if you have any questions for Amy please leave them down below in the comment section and I am sure she will provide all the information you need so you can get going (and make money) as well.
Thanks for reading, be sure to read more from the blog and also subscribe to my email newsletter so I can send you:
My Free eBook "How To Win At Affiliate Marketing",
A weekly email filled with blogging tips, tricks and secrets for you to use and enjoy,
A free 1- day getting started course on how to build a real, profitable online business and also
Put you on the waiting list for my next free ebook about Pinterest marketing which will carry a price tag, but for my subscribers totally free.
See you on the next blog.
Chris Lee