Starting a website; this is the first step every new blogger, content marketer, business owner or whatever you want to call yourself needs to do as soon as possible.
Without a website, the chances of you making money online are very, very slim. Trust me; I have tried the "no website method" and I've never managed to make it happen in the 5 years I've been doing business online.
The gurus that preach that you do not need a website to make money online, and yes there are a lot of these, usually tell you that you only need to use social media to have a presence online, but that is not true.
I have bought and reviewed many of these products and gurus here and I've never had any success with them.
Having a website is a must and here is why I think it is wrong to base all your "marketing efforts" just on social:
If you're posting affiliate links, then 99% of the SM networks will reject them and can get your account banned (on spam-related issues) or
You never know when a social network is going to disappear. Sure Facebook might be here to stay, but I would not base my entire business on it as they have been known to shut down pages and profiles down unexpectedly.
The answer to all this confusion then is to start your own website where you will have:
100% control over it. Just you; no 3rd party social network (and this has a lot of benefits) and
It's a much more professional way to do business online (and offline too for that matter).
How To Build A New Website In Just Over A Minute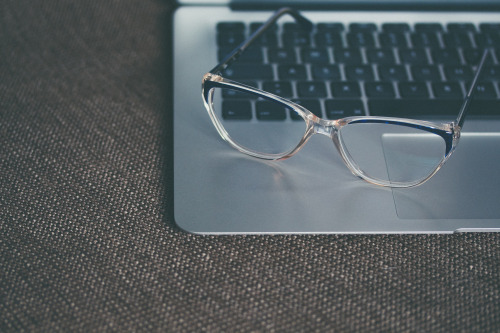 People may be put off my this whole "starting a website" thing as many still think we're still using the same technology used 15 years age where you have to know how to code and do programming and all this sort of things.
In reality; nowadays starting a website from fresh and getting it online is probably easier than say; creating a new facebook profile or page?
In this quick post today, I am going to show you all you need to know (and do) to get a website started in just over a minute (a minute and 10 seconds to be exact. Video proof will be shown below).
Why Do You

Really

Need A Website?
Apart from the obvious reasons I've mentioned above… it's 2016 man, come on! If..
… you want to be a blogger; you need a website.
… you want to be an affiliate marketer; you need a website.
… you want to promote your services; you need a website.
… you want to promote your online business; you need a website.
… you want to share every second of your life online with your Facebook friends; you need a website to calm the f-down.
Jokes aside…
If you want to be professional in an area of your life that requires you to deal with people (i.e potential customers) then having a website is a must for you.
How Much Does It Cost To Start A Website?
When I was younger, circa 2005; I wanted to get a website done for my dad's business and I contacted a reputable "website designer" in my area and he asked me for €2000!
Obviously, I wasn't going to pay that much and neither was my dad.
Back then, I didn't have any particular interest in creating websites so I just let it go and forgot all about it.
Fast forward a few years and I got introduced to WordPress and the "new way of making websites" started to get really popular.
And thus, here we are today; WordPress has grown into a giant used by many incredible companies such as eBay and CNN and starting a new website in just over a minute and with little to no expense is now a reality!
For those of you working on a budget, thank your lucky stars as today you have an invitation to build a fully functional WordPress website for free.
You can use the SiteRubix website builder for that.
Me personally, I do not use free websites anymore but that does not mean I'm paying €2000 per site either.
Me with my business being online and having multiple websites + one retail store working for me, I tend to go for the more professional "paid website: but as I said; it doesn't cost much either.
You can buy a domain for as little as $13.99 and get your website hosted with a very basic, but still reliable hosting of $5 a month.
Count all of that up and you are looking at $75 a year investment to have your own website live online, ready to bring in customers, run by WordPress and easily manageable without having to hire anybody.
Welcome to the new world friends!
How To Start Your Website Today
In this video below, you can see me start a website from nothing to it being accessible online in just over a 70 seconds. See the video here:
This is was done through the SiteRubix website builder and yes, it was all for free.
Here's an offer you can't refuse:
If you want to save the hosting charges (which are around $60 a year) there is another option that I use and maybe it would be something you are interested in.
As a premium member of a platform called Wealthy Affiliate, you can get your websites hosted on there for free. Not just one, but you can host up to 25 websites for free on their servers.
The premium membership itself costs $49 a month, but wait; it's not just the free hosting you will be getting (otherwise you'll be better off getting the $5 hosting)
You'll also get:
A detailed multi-level video course that shows you how to set up your new website.
Training on how to get traffic to it (which is ultimately what you're after).
How to create content and update your website as you wish.
Tips and strategies on how to promote your website on social media and SEO.
How to make money with a website using the many monetization techniques available.
Free weekly live webinars.
Live 24/7 chat.
A helpful community in the thousands that are althofer working towards a common goal and of course;
The free hosting!
How's that for deal-of-the-week?
I know some people simply want to start a website for other reasons than making money with it, but if you genuinely are interested in how to start a website and turning it into a side-hustle income, then you absolutely need to check out Wealthy Affiliate.
You can read my full Wealthy Affiliate review here, or else try it out yourself for free, no credit cards required.
*The free membership will allow you to create 2 free websites + shared hosting (free) but you won't have the free hosting for a domain name you own.
In Closing
This was a quick guide on how to quickly build a new website with just a tiny bit of investment (or nothing at all).
I hope this has been helpful and feel free to use this SiteRubix tool down below to get started with your website right away before you move on to some other unimportant thing.
As always, thanks for reading and I hope to have you back on my blog in the coming days.
Chris Lee
PS: Also consider subscribing to my email newsletter so i can send you my exclusive blogging tips straight to your inbox.
---