Want to build a successful affiliate marketing website? You want to start a site, avoid all the pitfalls newbies face and slowly build it into a full time source of income?
*Please note the emphasis on the word "slowly" above.
In today's post, I want to show you how to build a successful affiliate marketing website for cheap, in your spare time and show you how to make money with affiliate marketing.
Affiliate marketing is not easy and it sure is a vast topic but what you will learn today are some of the very basic, yet not fully understood methods of making it a reality.
My story with affiliate marketing:
My interest in affiliate marketing peaked when I lost my freelancing business I started with and was now faced with a huge problem: I had to make something happen!
Nowadays, after many trials and errors, I have 5 fully monetized websites + an online store all pulling in commission passively on a daily basis.
Want to know how it's done? Let's get started:
How To Build A Successful Affiliate Marketing Website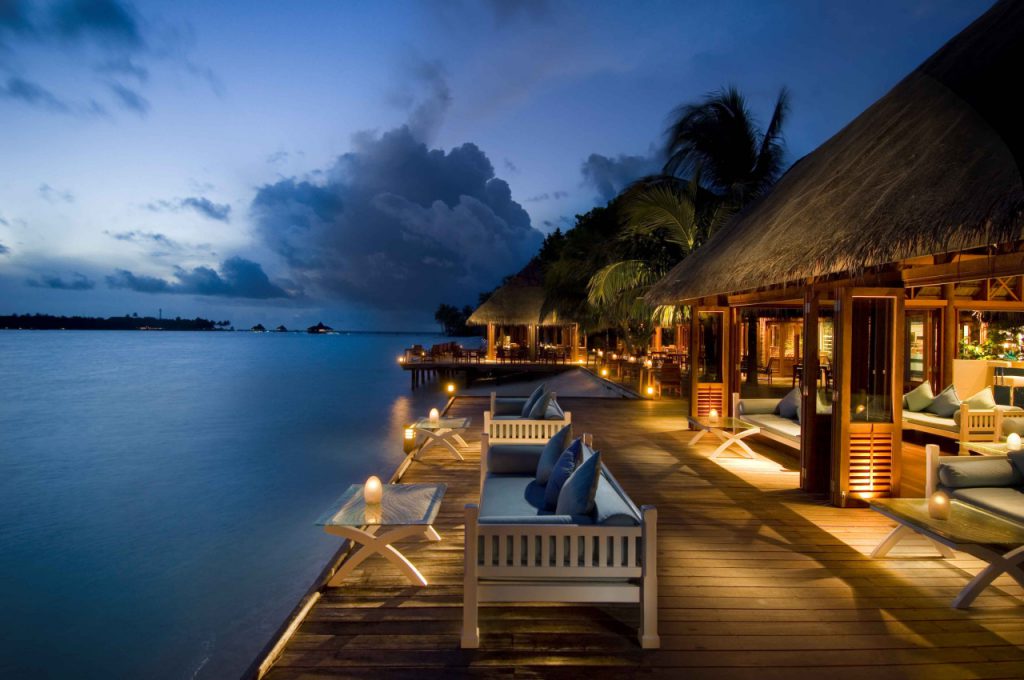 Pick Your Tools Wisely
There are a lot of platforms that will allow you to build a free site, but it's not just about getting any site. If you want to do affiliate marketing, then look no further than WordPress.
WordPress will allow you to build a fully functioning affiliate marketing website and with all the plugins, themes, add ons and features they release on every new update, there is nothing you will be needing.
WordPress is the best, and best of all it's even free to start with. While you can go to WordPress and create a new site on their hosting, I suggest you try out SiteRubix first which is a site builder that runs on WordPress, doesn't show annoying ads and it also comes with training how to build your affiliate marketing website.
Apart from WordPress, there are other tools you are going to need to have but at this point, and especially if you are working on a budget, then just a simple WordPress website is more than enough to get started and even make money.
However, once you do start getting better at this and you start making some money, it's wise to start investing in some tools that will help you run your business easier and much more smoothly.
Stuff like;
Aweber (email autoresponder)
A premium theme (like Thrive or Elegant themes)
Plugins (such as the Thrive content builder)
Social media automation (amazingly handled by Buffer)
Graphic Design (Go try Canva for free but if you can join the premium version).
and many more.
These are not a necessity, but they sure do help and they sure allow you to reach success much quicker with your affiliate marketing website.
I've have seen a huge spike in traffic and sales since I started implementing premium tools and trusting them to do their job.
Remember; you need to invest money to make money so do not be afraid to spend money on your business.
Nowadays with all the pro-tools and extra fluff I have going on for my business, it still only costs me $2.74 per day to run my full time business.
Can you imagine running a business in $2.74 a day? It probably costs you more than that to commute to and from work every morning. Just something to think about.
Build Content For Your Readers
One thing you need to have to build a successful affiliate marketing website is content; but not just any content; content that speaks directly to the audience you are trying to reach.
This is not to be taken lightly though. You hear a lot about how content is KING but the right type of content can make you successful and the wrong type of content can send you home packing.
It's an absolute must you know how to create content that is a perfect fit for your audience.
But Chris, how can I know what my audience wants to know about?
If you've chosen your niche wisely, then you should already be familiar with the "most common problems" people in that space have.
For example, my niche here is "blogging". I do not have to be a genius to figure out that the main thing a blogger wants to ultimate do is figure out how to make an income from blogging and that is what I teach here.
Also, keyword research is something that should not be taken lightly and you should spend a great deal of time just finding out keywords that your audience is looking for.
For those that do not know, "keywords" (or keyphrases) as they are sometimes called are what people type into search engines when they are looking for information.
I won't go into great detail about keyword research here, but you can check my previous 2 posts: "How To Do Keyword Research for Free" & also "How To Do Keyword Research For Affiliate Marketing".
Once you figure out what content you need to focus on and how to best deliver and promote your content, you're already halfway to being successful so if you only do one thing from this post today, make sure it's this one.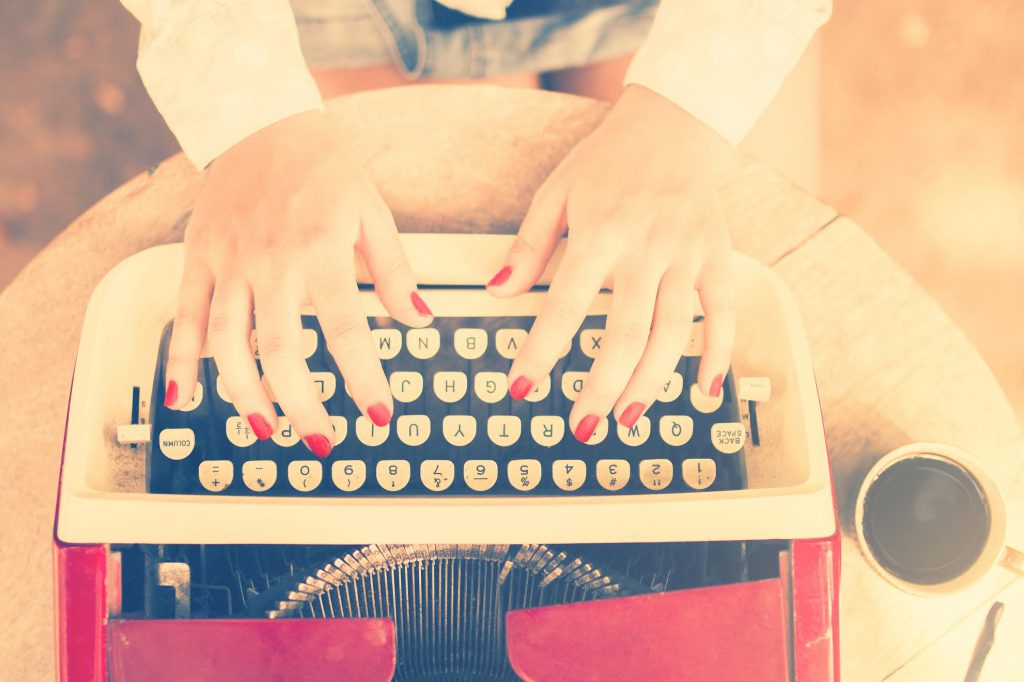 Make SEO Your Friend, Not Your Enemy
For the most part of my starter years as a newbie affiliate marketer, I hated SEO because it was just too damn slow and complicated.
But, once I learned how Google really works, what makes it tick and what makes it love you, I started seeing great results from it.
Whenever an update hits (like a Penguin update for example) all over my Twitter feed is people complaining that they lost rankings. Whenever there is an update; I either stay the same or get higher rankings.
Actually, I'd come to look forward to these updates because I know it will help me. There is a lot of garbage online and as long as I stay away from publishing bad content and / or try to use some hacks to game Google, I'll be ok.
This also goes hand in hand with creating the right content for the right audience. Google wants to deliver the best content they can find to the people that need it and that is what you have to do to build a successful affiliate marketing website; deliver what people need and don't worry; the money will come as a by-product!
Keep In Touch With Customers
Your customer is not just a one-time customer and if you think that way, then it's time for you to change your thinking.
The way I make most of my earnings is through monetising my email list. This way I "own" my customer in a sense that I can get in touch with them at any given time or day.
This is powerful! I do not need to wait around for Google to rank me on the first page or pray for my post to go viral on social.
I take care of my customers like my life depends on it because guess what; it does.
Do not think that "making a sale once", or as some call it "hit and run marketing" is a good strategy to use.
You need to make sure that you own your customers (through the use of an email list) but also keep them happy by providing content they are looking for (there this goes again) and also a few free resources that can help them get things done quicker.
Your customer is your friend, your life line and your bread and butter. You'd be crazy to think that they do not matter!
Recurring Commissions Are Your Golden Ticket
It's good to make a sale once, but continually making money month after month, year after year from one sale you did ages ago is when you know you're doing something amazing.
Every business needs repeat customers. If all the businesses in the world only make money from 1 customer once, then we would be in a totally different scenario when it comes to business.
You need to find out a way to promote products that have a recurring fee! That way you only make a sale once and continue reaping the profits for as long as the person remains a member.
I am writing this in October 2016 and I am making commissions of a sale I made last year! How crazy is that!?
There was no extra work from me; just one customer paying me over and over again.
Whatever niche you're in; I am sure you can tie in a product like this so please do your research and try to find ways you can earn recurring commissions.
*The physical goods space might not have this luxury, but if you sell digital products, there is something out there waiting for you to find.
Nowadays, all the products I am promoting on this site have a recurring fee tied into it. That goes for domains (yearly payment), premium services (monthly payment), training course (monthly payment) and so on.
It's the best way to make sure that your affiliate marketing websites becomes and stays successful earning you passive income as you live your life. Do not neglect the power of recurring income!
Thank you John Chow for teaching me this tip, it has made me a lot more successful and much quicker than I imagined!
Have More Than 1 Product To Promote
This last and final tip I have for you goes with what we've just talked about and that is to have more than 1 product that you promote.
My first experience with affiliate marketing was promoting a niche jewellery store making 10% off expensive jewellery, which as you can imagine; I didn't need to make many sales to earn a nice comfy income.
However, that store, which I was still earning money from, closed down, thus my business took a bit of a hit!
*The main reason I did not panic though was that I had started my own store affiliating with Amazon so I was also making sales from my store (at 6.5% commission instead of 10%) so while I did take a hit, I still had a source of income feeding my businesses.
This happens more often than you think and while yes, most reputable affiliate programs and networks are unlikely to shut down, it's not an "impossible" thing either.
In 5 years I've only seen it happen twice; once to a friend of mine, and now me.
Which brings me to this point: always, alway, always have multiple products making you money. Do not put all your eggs in one basket here as it's a dangerous thing to do.
Luckily for me I had other options to go to but if that wasn't the case, I would've invested 4 years on a project only to have all my progress taken away from me in a second.
Not cool but hey; that's the affiliate marketing business for you.
Closing Thoughts
My intention for this post was to show you how to build a successful affiliate marketing website with little to no errors but obviously there is much more to learn about this business than I can ever provide in a lifetime, let alone 1 blog post.
That is why I'd like to invite you to try out my #1 recommended training for affiliates and that is Wealthy Affiliate. You can see why I think it's the best and all the things you get with it in my full WA review here.
Also since we're talking about affiliate marketing, you're more than welcome to download my free ebook "How To Win At Affiliate Marketing".
The book which you can read about here, is my story of how I got started, all my failures and wins and how I managed to finally make it happen.
It's a great resource for new bloggers and affiliate marketers (humble brag) and I would like for you to check it out.
Thank you very much for reading, I hope you have a wonderful day and I hope to see you become one of my students soon.
Till next time.
Chris Lee