Most bloggers don't realise that when they're starting out, their initial visitors will be fellow bloggers just like them.
Bloggers are what keeps the internet moving and evolving so you can rest assured that we'll be on there before anyone else. 😉
In most cases even, you'll find the bloggers you get are bloggers that are interested and / or involved in the same niche and topic as you blog about.
As I said bloggers are the "movers and shakers" of the web so why not learn how to network with other bloggers to build your own brand?
They will help you, share with you, discuss ideas with you and help you get a foot in the door for your industry.
You absolutely need to be recognised by your peers first before you can start receiving the masses.
Below are some ways you can track down and get close to bloggers that will help boost your brand equity, boost visitors and in time; boost business!
How To Network With Other Bloggers To Build Your Own Brand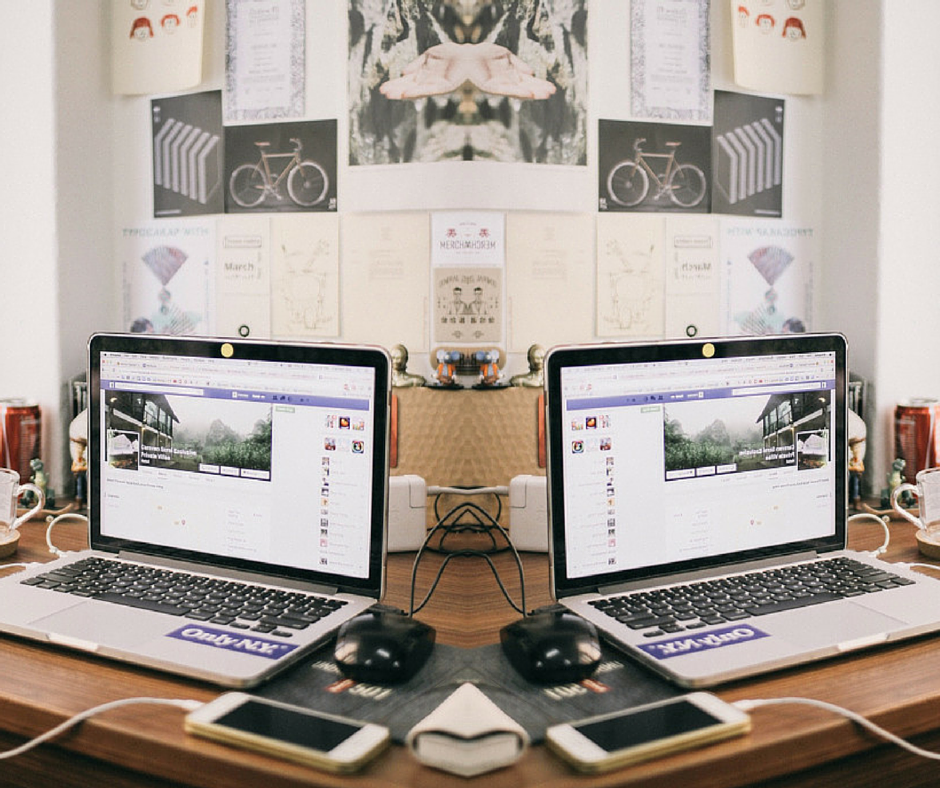 The Google+ Communities
I don't think Google+ can be the next Facebook but it sure is a great social network to be on, especially for bloggers!
Due to all the SEO benefits for having a Google+ account, most people that do business online, including bloggers, are on there.
I set aside just a few minutes a day to circle, plus one, comment and share content from fellow bloggers (and my own) and little by little, I'm building up quite a healthy following on there and G+ is now my third biggest source of traffic.
Also, Google+ has communities. This is where you can share your content and ask for comments and feedback.
As always I urge you to treat these communities with respect, i.e no blatant promotions and if you're going to post a link leave some information for context.
Some of the communities I'm part of that you should consider joining are:
Never spam on social networks. That is how you destroy your brand and not build it.
Make Friends With The Blue Bird
Everybody you need to reach is on Twitter. Your customers, your friends, your favourite celebrity and your fellow bloggers are there tweeting about their every move.
Using the Google+ method but on a more one-on-one style of interaction; tweet, mention & interact with your favourite bloggers. Tweet their links and ask them to check out yours, they will return the favour if they see your content is good enough for their audience.
Ask or offer advice. Answer or ask questions. Do whatever you want, just be human and again; DON'T SPAM!
Start with me and follow me on Twitter and never hesitate to tweet me 😉
Don't Get Stingy With The Comments
Every blogger likes getting comments. It is nice to know that somebody is reading your content and leaving their thoughts.
Comments are great, but until you start getting a constant flow of traffic, comments will be sparse.
One way to get the attention of some fellow bloggers and build your brand is to leave comments on other people's blogs.
You should do both the big established blogs and also the smaller ones, as from the former you will get your URL in front of the eyes of many others and from the latter you'll get a much higher impact with the blogger, since for a small time blogger comments are not that common.
Chances are a small blogger will return the favour as well, which is great!
A few things to remember when leaving comments are:
Don't spam (I can't stress this enough)
Don't just go "Great post". Leave a real comment!
Add value
Ask questions
It's ok to leave a link to your site but not in the comment itself (use the "URL" section.
This can take some time but I promise you it sure is worth it.
What I do is I have a handful of blogs that I subscribed to on Feedly and everyday I set aside about 30 minutes to read through the blog posts. I then comment on the blogs which I can add something to.
If I don't feel I'm going to bring value, I don't. It's better to say nothing than to say banal things!
Guest Post – Really Dude?
In early 2014 the guest blogging industry got a major shakedown because the search engines now consider such strategy as spammy.
But this doesn't mean guest blogging is dead, even though Matt Cutts says so.
It just means that guest blogging is not a way to build backlinks anymore (it never should have been anyway)!
If you would like to guest post to improve your reach and build your brand and not to just get links then guest blogging is really something you should try doing.
As long as you provide high quality, 100% original posts then you have nothing to worry about.
All the top blogs like the Huffington Post & ProBlogger still do publish guest post so I'm sure that if done right, it can only be beneficial to you, your blog and your brand.
This will help bring you closer to a specific blogger and to his or her audience.
Guest blogging is a fantastic way to build relationships with people and guest blogging will forever be a way to connect bloggers.
Just as long as it's done right.
Other Communities
Places like online forums and private membership sites like Triberr & Wealthy Affiliate are great ways to reach bloggers in your own niche.
On such platforms you can share ideas, learn from one another and steadily grow your business.
As millions of years of evolution has proved, a solid community will help each other grow and survive!
If you try going at it alone, you're most probably going to fail but if you seek out the help and advice of others while at the same time giving your own help, there is a much greater chance of you achieving what you want.
The blog world is a whole community in itself and if you network the right way with the right people, then I'm sure it will only be beneficial to you and your business. Not to mention fun!
How Do You Network?
What are some ways you network with other bloggers? Do you use any of the ways I just mentioned? Have you got something to teach me about networking with bloggers?
Drop me a comment below!
Also feel free to contact me whenever you wish and if you can join my newsletter.
I will be sending you:
My free ebook: 'How To Win At Affiliate Marketing"
My "Getting Started" course on how to build a blogging business and
My weekly blogging tips (usually out on a Sunday)
Thank you very much for stopping by, I hope I brought you value today!
Chris Lee