Recently, a new reader of the blog emailed me asking how to start an online store with no inventory.
As he said, he heard "it is possible", and he's right, but he just wanted some guidance on how to do such a thing.
I gave the man a brief introduction to it all, but as you may be guessing, this is a vast topic to cover in a simple email so I thought it would be best to address this question through a detailed blog post on the site – which is what I have for you today.
As an online business owner, these kind of issues and topics fascinate me, and I am happy to address these type of questions in detail for you.
Now, back to my answer.
Personally, I know two methods of how to start an online store with no inventory but while there maybe be more, for the sake of this article and in the interests of providing real information, I will be only sharing what I have used and know about.
So, let's get into this:
How To Start An Online Store With No Inventory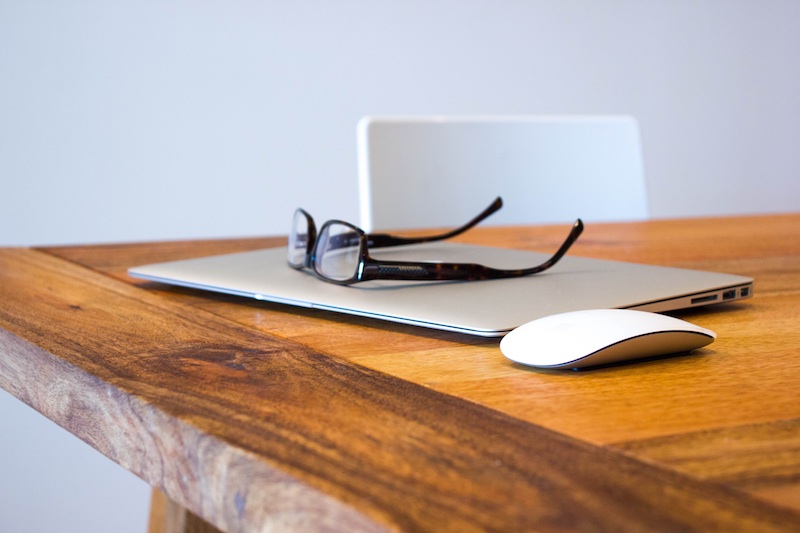 The two methods I have used to build stores (without inventory) online are:
Affiliate marketing and
Drop shipping
What Is Affiliate Marketing?
Affiliate marketing would not require you to hold any inventory for your store, but instead, you will be able to sell products for a commission.
For example;
Let's say you want to start a store that sells themed wall frames. What you can do is find a merchant and a manufacturer of themed wall frames, and if they have an affiliate program (chances are they do) then you can sign up to said program and started selling those products.
How to find products you can affiliate with?
Easy, just go to Google and type "your niche + affiliate program."
This search should turn up an infinite number of pages from websites that sell what you want to sell and have an affiliate program.
You may also find affiliate networks (which is just a site that hosts a lot of affiliate programs) and join on there.
You can see my recommend four affiliate programs for beginners here for a brief introduction.
How Do You Build An Affiliate Store?
To sell affiliate products on your online store, then you will need a website (this is a must). Once you have a site up and running, you can start populating the website with product reviews which are the best way to sell products as an affiliate marketer.
The whole topic of doing product reviews is a complicated one, but I already have a guide for you on how to do product reviews so check in with that if you are interested.
Can you make money as an affiliate?
Yes… and a lot too. It just depends on how much traffic you get to your site. Now, I do believe that any niche or industry has the capabilities of making a full-time income, but obviously; different industries are not governed by the same rules.
For instance; a jewellery store (which is what I have) requires a different process of selling then say; dog collars.
Once you do have a site populated with traffic and you also have reviews on that page, two things will likely start to happen:
You start getting traffic:
Product reviews rank quite well in the search engines (that is why they are so recommended to start with), and by being listed in the search engines you are exposing yourself (and your products) to hundreds, potentially thousands, of targeted people looking or your products.
All is left to do then is making sure you have a kick ass review. If that is the case, you can expect to:
Start making sales:
Success in affiliate marketing and online business is just a numbers game.
If you are getting 100 targeted visitors to the store (please not the emphasis on targeted), you are practically guaranteed to make at least one sale.
Again; different industries play by different rules, but at some point, you are expected to sell.
Now, when that happens, and it will happen, all you have to to do is figure out how to get more people to your site and how to convert them better (meaning from every hundred visitors, you make more than one sale).
Yes, I do understand that this is easier said than done but in reality; this is the process of how to make money with affiliate marketing.
Now yes, there is a lot more for you to know and that is why I'd like to invite you to see more of my posts on affiliate marketing, or else take this free 10-day course that I have arranged for you.
This was the first method I have used to make money with an online store (with no inventory), the next is something that I haven't been doing for long, but that has proved to be so very much successful (better than affiliate marketing in some cases) and that is:
Drop Shipping
Drop shipping is something which I got started with very late in 2016. I've always heard about it, but for some unknown (dumb) reason, I never looked into it sooner.
If you want to know how to start an online store with no inventory, then this might just be the best thing for you.
*It sure is for me*
What Is Drop Shipping?
Drop shipping is the process of selling other people's product, but this time not for a commission; but for as much money as you want.
Let me explain:
In a nutshell, this is how drop shipping works:
You have an online store (with no inventory of course)
People come to your site and see the products you have on there.
They buy your products.
You collect the money.
Buy it for (much) less from a supplier.
The supplier ships the product to your customer.
You pocket the profit.
It's hard to believe, but trust me it's true, and it works quite well.
That is the complete process of drop shipping, and as you can see, it does not involve having any inventory. Everything is automated, and the orders are handled online, all you do is pocket the profits.
But how?
Now that I have told you about my two favourite ways of how to start an online store with no inventory, I'm of course not going to let you go without explaining to you how to get started with both of them.
In the remaining post below, I will be sharing with you how to get started with these two business models, and you can even start today if you wish.
How To Start An Affiliate Marketing Store With No Inventory?
As we said, you need a website; this goes for both examples so please understand that this is an absolute must.
Luckily, it doesn't cost much to start, build and run a website. I have a full-time business running with six sites, and I run for just over $2 a day, you can see how I do that here.
Now as "an affiliate marketer" doing this, you have many options, but I will only be telling you about the three ways I know how to make a store on a website and they are:
Product Reviews
We've talked about this already but here is my guide on how to do product reviews again.
Using Amazon.com
Amazon has its own affiliate program and as you can imagine; they have millions of products that you can promote.
While there are plugins which will show you how to set up an amazing affiliate store, Amazon also offers you, for free, the possibility of creating your aStore, which is a page where you can add items you want to sell and send traffic to that page.
I have to admit; this is not my favourite way to build an Amazon store because the platform is a bit outdated and looks like something out of 2003, and that is why I was "forced" to find plugins to do this for me
Amazon Store Plugins
I know two plugins that will automatically build up a great-looking store. I won't go into details about them here, but I do have reviews for both plugins which you can see below (please note that both these two are paid plugins):
How To Start A Drop Shipping Store With No Inventory?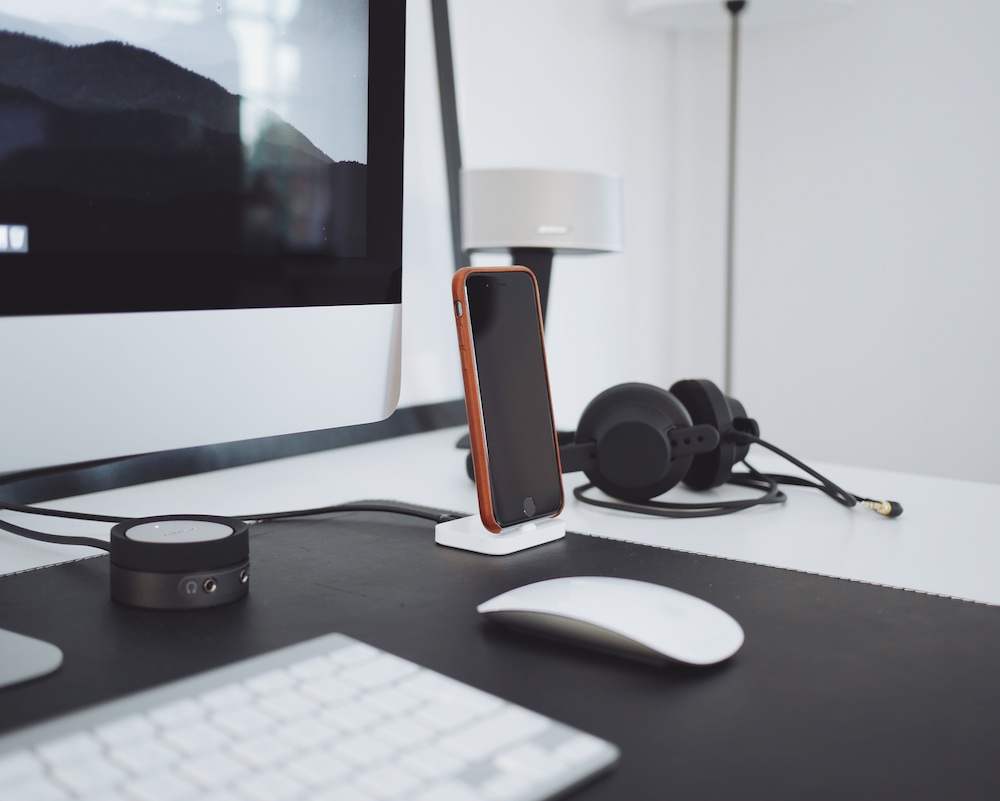 I am sure by now you've guessed that my favourite way to build stores that hold no inventory is drop shipping, and you're right.
All you need to do to create your own online store and use it for drop shipping is to set up shop on Shopify and use a plugin called Oberlo.
Oberlo is a tool that automates 95% of your drop shipping chores so while it is not necessary, it is highly recommend you get it.
Again, I won't go into much detail about it here, but you can see my Oberlo review on this page for more information about it and drop shipping in general.
Shopify also has a lot of fantastic guides which I had found very helpful and useful when I understood the whole concept of drop shipping. If this is the process you want to take, then I suggest you spend some time on the Shopify blog too.
The Benefits Of Having A Store That Holds No Inventory
Low Start Up Costs
As you can imagine, having no inventory needed to start and run your business will keep the start-up costs low.
I can't give you an exact price of how much it will cost you because a lot of things go into this, but you can get started from $0 (yes for free) and maximum costs to get going should not exceed above $100.
I know this is a pretty vague explanation, but all that you need should be covered with $100 max (unless you opt in for premium tools, themes and plugins).
Time is not factored into this equation, though. Obviously, it will take quite a bit of time to get the whole operation up and running.
No Need For Storage
Can you imagine starting a store and having to rent storage space and also spend on packaging fees, manufacturing costs, etc…
This is all excluded when starting an online store with no inventory. The two methods described above on how to get started have no need for storage, so this is also a huge plus!
Can Be Run From Anywhere
Want to run your business from home, from a cruise vacation or from a backpacking journey through Asia?
It's all possible when you are able to make money online without being "tied down" to a particular location.
This is what got me interested in starting an online business in the first place; I can not tell you how amazing it is to be able to make money wherever you are in the world.
I even make money while I sleep and work on my way to vacations. It's a great opportunity.
You Can Make Some Good Money
You may be thinking that this is all too good to be true but you'd be wrong. Both methods I explained in this post and these few benefits I am talking about now are real and they can be yours if you are willing to do the work.
Also, there is money to be made! I had $2,000 weekends, $190 mornings and this guy even has $10,000 months.
Real money is to be made here if you know what you are doing and you work hard at it (yes it does involve work – and lots of it too).
How To Promote Your Online Store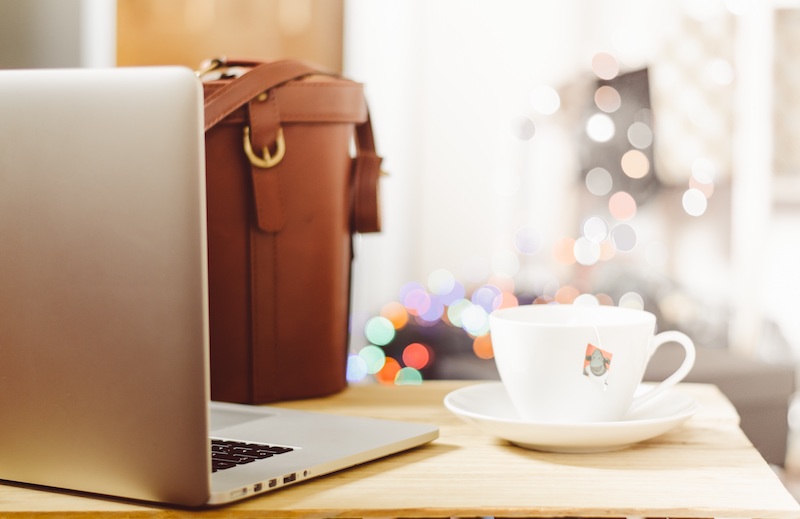 Before I leave you to it to get started, I want to share with you a few ways that you can promote your store to be able to get the visitors in and hopefully get some sales going.
This is a vast topic, and there are a lot of ways that you can start generating traffic, what I will be explaining to you here is how I do it and what I have used to get my affiliate and drop shipping stores going.
Facebook Ads
The biggest driving source of traffic for my new drop shipping store was Facebook, or most importantly Facebook Ads.
If you know how to use Facebook Ads, then you're in luck (if not; you better start learning) but this is something that I advise everybody to use.
Yes, it would require money, but if you know how to do it, then you can scale up the campaigns and get some immediate buzz going for your store.
Nowadays, after many calculations and tweaking, I get clicks from highly targeted visitors for as little as 10c a click. So with 10c, I can send somebody interested in buying jewellery to my store that sells jewellery (with a high-profit margin).
How amazing is this?
Again; I repeat; if you do not know how to use Facebook Ads, figure it out as it will 10x your store and wipe out 80% of your hard work promoting it. Just do it, and thank me later.
Sharing On Social Media
With my trusted social media tool (Hello Buffer) I scheduled once a week a lot of posts promoting my store to go out on Pinterest, (which is my main traffic source), Facebook and Twitter. Collectively, social media is about 40% of my traffic.
Now you have to keep in mind that the traffic is free, I'm not paying for it like I would do with Facebook Ads, so whatever customers you get through here is "pure profit".
Definitely a way to get started and make some money quickly with your store.
Using SEO
SEO is a complicated subject that not many understand; I get that. But, you can't deny the power a good SEO campaign can have for your store,
By ranking with Google, you will be getting the benefits of Facebook Ads (targeted traffic) along with the benefits of social media (free traffic), and that is why SEO is considered to be one of the best traffic generating techniques out there.
Once you land on that magical #1 page, you are in business and billions of people use Google (along with other search engines) every day, so your audience is never likely to run out.
Yes, it does require work and time to build up, but in a few months working on it, you can have a steady flow of highly-engaged visitors that are ready to buy from you. This is gold!
Get Some Training In The Topic
This post was about how to start an online store with no inventory, and while it did go into length about the topic (thanks for reading) it does not cover all you need to know.
The subject of eCommerce and online business is so dense that you just can't put everything in one blog post. But luckily, there is training that you can take for free, and it will teach you all you need to know in a 10-day step by step manner using detailed videos guides to show you how to get started.
You can sign up for the course here, and I will be in there ready to greet you and show you around.
It's free, so you have nothing to lose and everything to gain. If you could walk away with just one thing from this blog post, make sure it is this free course as the knowledge you will get in there is truly life changing.
Final Thoughts
Thank you very much for reading this post, I hope I have (at least) covered enough to get you going today. If you have any questions, be sure to let me know as I am here to help and I want to see you make this happen!
You can leave me a comment down below in the comment section, tweet me, email me privately or send me a message on Facebook (I am not hard to find).
If you like this post, be sure to give it a share as well as it will help me tremendously in being able to deliver more tips like this. I look forward to hearing from you and thanks again for tuning in. See you on the next blog.
Chris Lee