If you are starting a blog from scratch, there are some pages that you must have on your blog. Mainly:
Contact
Privacy Policy and
An About Page
I used to think these pages are there just for search engines but you'd be surprised as to how many traffic they get.
Most notably, your "about page":
My "about page" got around 117 views last month, which is not a lot, but enough to make an effort to have it the best it can be.
So, How To Write An About Page For Your Blog?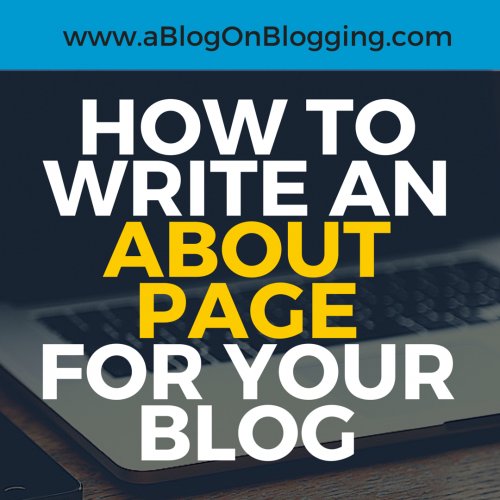 There are some rules you should know:
Your About Me Is Not About You
Shocker right? I know.
One thing you have to keep in mind is that your "about page" can not be about you. Think of it as more of a "why" page rather than an "about" page.
Let me explain:
If you are blogging about "smart technology", there is absolutely no value into sharing:
How long you've been married
How many children you have
What was your first pet
When did you have your first kiss
bla bla bla
It's of no interest to your readers.
However, if you are writing about "how to be a better" mom, it makes sense to put:
How many children you have
What are their names
How old are they etc
Do you get my point here?
When people read your about page (which btw is more than you think), people don't want to know your bio, rather they want to know why they should listen to you.
In my about page, I write about my experience with blogging. That's it.I tell people what are my experiences with blogging, what I will be publishing and exactly why should they take my advice.
I tell people what are my experiences with blogging, what I will be publishing and exactly why should they take my advice.
If you happen to have some testimonials of your services or people that have listened to your advice and made their life better, you can consider adding some testimonials in there too.
However if you're a new blogger and you don't have any testimonials to share, it's ok to publish it without any social proof.
How Long Should Your About Page Be?
Ideally, for a post to do well, I suggest you write your blog posts with a minimum of 1,000 words but an about page doesn't have to be that long.
A short bio of 200 words will be more than enough to say what you have to say.
Don't ever think that your about me page is going to get high rankings (although it helps the overall SEO value) or social shares, it's just handy to have it there for your readers if they want to know more about what you do and why are you here.
Add Some Contact Information
While you should also create a contact page, like my one here, make sure you add some way a reader can reach you if they have any questions.
A simple email address or a social media profile should be enough.
Should You Monetize Your About Page?
Ideally no. Or at least not blatantly.
If you can mention a product that you use and link to it via a text link that's ok but do not place ad banners and hard sells like "Buy Now" or things like that.
Rather, finish off the post by directing your readers either to the home page or to your popular articles.
Keep it short, sweet and simple i.e keep it K.I.S.S.S!
---
Thank you very much for reading.
It's been a quick short post but I hope this helped answer some questions you have about writing your "about page".
Be sure to drop me a comment down below if you have any questions.
Till next time
CLV