Most people blog as a hobby and that is fine, however, most of us (including me), see blogging not just as a hobby, but also as a way to make an income.
It's not a secret that yes; you can make money blogging. I do and so do other people like me.
The best thing about is; you do not have to be an expert or a celebrated writer; you just have to have a passion and a willingness to share it with the world.
That alone should make you money, only if you apply the proper blog monetization techniques (which you'll find plenty online).
However;
Is Blogging A Realistic Job & Business Opportunity?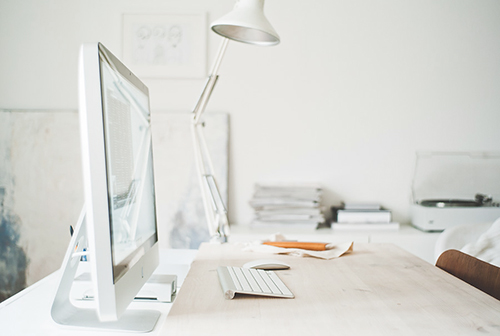 I say yes it is;
It definitely requires "work" but yes, you will make money for your efforts.
Sounds like a job to me, right?
"Blogging" has been my job for the majority of the past 4 years, while I still do have other income sources (not a day job though) for the most part, especially 2015 and beyond, blogging has been making me a nice chunk of change every month.
What Exactly Is Your Job As A Blogger?
Well, your job is; to blog. Blogging about the things you like to share with everyone.
Most bloggers that make money have blogs that show people how to solve a problem they're having or how to make life better in general. That would be your job; helping others get better.
My job is to deliver you the best strategies to start your own blogging business. I read a ridiculous amount of content every day about blogging and I also use from my own experience running 2 profitable blogs.
This is my job; to learn, try, succeed, fail and then share my results with you.
Is that a normal job? Not really no but it sure is "work" and it does require time and effort every day.
Luckily, though, I do not have to answer to anybody but myself.
Nobody will eat my face off if I decide to take a day off but on the other hand, I have to make sure to keep myself disciplined and work hard in order to continue making money blogging.
When Should You Make A Switch To Full Time Blogger
If you've been making an income with your blog, or you want to start a blog to make money and then quit your job, you are going to need to know how much you need to stop working.
My goals were to make x1.5 of my monthly salary and make it for 6 months. I didn't exactly follow my formula when I quit my day job but in hindsight, if I had stuck with it, life would've been easier.
So if you are making $1000 from your job a month, try to match that or even better go for $1500 per month from your blog and make it for 6 consecutive months. If you're able to do that, I am sure you can make it as a solo entrepreneur.
You might also want to have some cash saved up just in case, I did not have this luxury so some things were hard until I got a real understand of what a "full-time blogger" really does.
What's The Earning Potential Of A Blog / Home Business?
This is a tough question to answer because honestly, I don't know. If I were to take a guess, I'd say anywhere from $0 to $10,000,000+ a year.
Somewhere in between, there should be your answer.
It all depends on how committed you are to learning, most students in the training program I offer here quit after 4-6 months, other stick on and report making jaw-dropping numbers in their first year, check out this income report of this 20-year-old kid making $10,000 a month.
It's the same training, same mentorship, same everything. Yet some quit and some make it happen.
It all depends on you how much you want to earn.
As I've shared recently, by around March or April, I would've matched all my income from 2015.
That's great but it didn't happen automatically, I've increased my commitment, my effort, and my work this year.
Why Does Blogging Make A Great Business To Have
If you are looking for a new business opportunity, then blogging and online business is a great way.
It's free to start and the cost of running the business once it gets going is pretty low too. I run a full-time money earning business on $2.47 per day. If I had to commute to work, that would be more than I need to run my business.
+ I got my freedom and as I've mentioned, I can earn more money by doing more, try doubling or tripling your income in a year at a normal job.
Getting Started With A Blog Business
If you want to make this year, the year you finally take a plunge and start working on making an income online, then you have to get started now.
Stop thinking about it, stop putting it off.
Yes, blogging is a legitimate job and a business opportunity. If it wasn't then how are so many people going for it and changing their lives every day?
I would like to help you too, as I've said, with this blog, my goal is to help people that want to get started with blogging.
So since you've read all the way through this post and made it to the end, I would like to invite you to check out a free 10 lessons course on how to get started with your online business.
I'm also a member in the course so I'll be there to greet you in. Most probably I'm online right now if you want to drop in and say hello.
Thank you for reading and I wish you all the best. Be sure to leave a comment down below with your thoughts and questions. I'd like to hear from you.
CLV