Today I've asked one of my students over at Wealthy Affiliate, (who's also a newbie blogger) to share with me (and you) her experiences of starting her first blog.
While I love seeing people getting all "buzzed" about blogging, I have to say I have forgotten about my experiences learning this whole art from the ground up so many years ago.
This post today comes from Lisa Vines, which has just started a blog of her own called "A Blog About Working From Home". Be sure to drop by and show her some love and support.
She took the time to share with us her experiences of becoming a blogger and for that, I thank you Lisa.
Is Blogging For Me? A Take On Blogging From A Newbie Blogger
Do you know how many bloggers there are online right now? Me either, but I know there are a lot.
One number I saw going around on the web is 152 million and counting! WOW! Seriously? Yes, blogging is a very serious thing these days.
When large corporations take notice of something and spend so much time and resources on it then you know it's important.
I didn't realize until I started checking it out that it's so widespread; there are conventions around the globe just for bloggers. They have their own awards program. It's big business and it's open to anyone.
How cool is that?
There is even a name for "the world of blogging"; the BLOGOSPHERE.
Blogging has its own vocabulary – blog post, SEO, podcast, guest post, niche, WordPress, platform, theme and it goes on and on.
All of social media is infiltrated with bloggers – Facebook, Twitter, Linkedin, Pinterest, Instagram. I'm sure I left something out but you get the drift.
There are blogs about everything, even blogs about blogging. Hey, we have to learn somewhere!
It can be intimidating if we want to start a blog and there are so many bloggers out there that have been doing this for years and are so good at it. Like my friend Chris here.
We have individual bloggers that just blog for fun or as a creative outlet; bloggers that blog to make an extra income or as their primary income; large corporations and small moms and pops that blog to add a more personal side to their business (and of course; to increase revenue).
I've been hearing since I was in High School (and that was a long time ago) that we are in the information age. This information age just keeps growing and moving faster and faster.
People are looking for ways to solve problems, make their lives richer, get organized, streamline their lives and enjoy more. And they are looking for ways to do all these things by looking online for solutions.
Blogging is the perfect way to share information (experiences) that we possess with the world.
You can Google "blogging" and be blown away with all the information that comes up. As if it's not discouraging enough, I'm going to show you some numbers that I found online and these are numbers from 2010: Hold on to your to your seat!
The majority of bloggers quit within three months.
No, blogging is not a get rich quick thing or an overnight success story. You have to be in it for the long haul.
I thought I had to know every little thing about blogging before I could get started or I would fail for sure, but there was too much information out there to learn and the more I read the more there was to read.
I almost quit before I even started. Once I made the commitment and I started my blog things began to make more sense and I really started to enjoy the process.
I am still learning and I'm sure I'll make plenty of mistakes but that's ok, I'll learn from them and be better for it. Just like life. I've already learned that trying to learn everything at once is too much and now I focus more on one or two things at a time, not ten things at once.
Now let's focus back in a little; yes it can seem overwhelming that there are so many people blogging and we can feel like maybe there isn't a place for little old me in this huge "blogosphere".
But there is plenty of room for an individual with something to share.
Because you don't have to know everything, just share what you know. What you have lived; what you enjoy; what makes you cry; what makes you, you.
In our blogosphere there are parents helping parents; business owners helping other business owners; bloggers helping bloggers, just by sharing what we know.
When I started thinking about blogging I just wanted an outlet for journaling, thinking that I may enjoy sharing things about my life and reading about others.
I had no idea it would open up a whole new world to me. Then I saw that there were people making a pretty decent living through blogging and thought that would be a nice side income with my husband retiring soon.
But what would my niche be?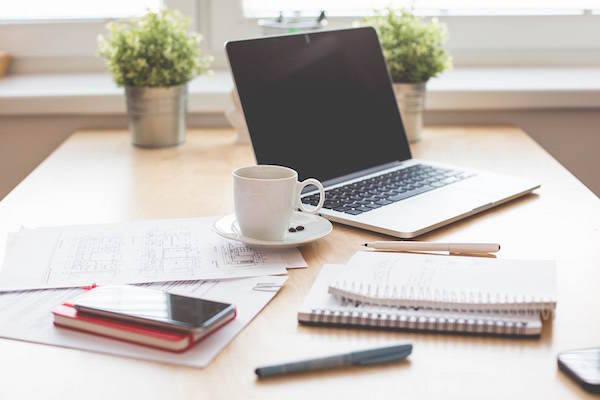 HELLO! I've been working from home (teleworking) for almost ten years, my husband and I are over 50 and he's retiring next year.
I'll blog about the joys and trials of working from home, getting ready for retirement and enjoying our golden years. And oh yeah, we just adopted our little 9 year old great-niece so we are also raising a grade schooler, soon to be teenager and then college student; and trying to get ready for our retirement years! So I think I have plenty to blog about!
What if you don't want to share that much of your personal life?
That's ok too, your niche (there's that word again-a niche is just referring to the audience that you want to reach) can be any experience, hobby or interest you have; it can be:
gardening
knitting
making jewelry
parenting
video games
cars
golf
life changes
working from home,
etc…
Get the picture?
And blogging is probably good for aging (I may conduct a study), they say you are supposed to keep your brain active and learn new skills. I'm learning something new every day.
Every time I come across something I don't know I go searching for answers and asking questions until I find the answers and am able to keep moving forward. And it's fun!
Now don't get me wrong here, blogging is work, a lot of work and it takes time and there are tricks to the trade and it takes time to learn all of those but there are blogs about that too. An entire community with information to share and learn from.
Pace yourself and don't try to learn it all at once. Enjoy the journey.
So we aren't going to let all the statistics intimidate us, are we? Nope, we are going to focus on our goals, find our niche and make this blogging experience a joyful one.
I hope you'll come visit me at my little corner of the blogosphere!
Thank You For Reading