Social media is an inherent factor in the success of any business today. No matter how you're monetizing your blog, social media plays a critical role. Without a social media presence, your blog may be as good as dead.
Merely having a social media presence is not an assurance of success either. In fact, if you don't know what you're doing, you're just as likely to kill your blog. Sometimes, even the simplest mistakes can take you down – mistakes that you may not even be aware of.
In this post, we'll take a look at some of the most common – sometimes overlooked – social media mistakes and how you can fix them.
Top Social Media Mistakes To Avoid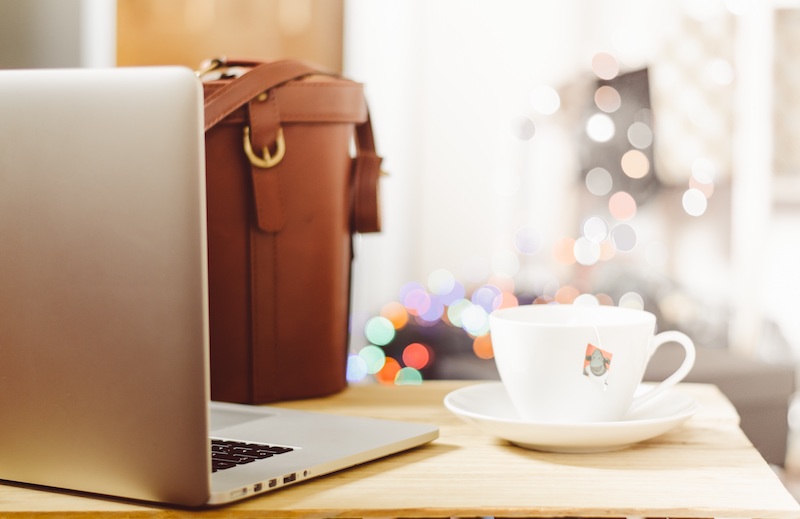 Starting Off With A Bang And Fizzling Out After A Few Months:
Starting a new venture is always exciting. You've got all the energy in the world. You've got the buzz that comes with bottomless Red Bull. You are ready to conquer the world, one social media post at a time.
Then you notice that you aren't getting as many replies, retweets, shares, and likes as you expected. Slowly, the energy and optimism ebbs. You pay less attention to your social media activities.
Before you know it, you're barely posting at all…and just like that, you've got no social media presence at all, and your blog's traffic goes down with it.
The fix is simple: start with a bang, sure, but don't stop when things don't go as fast as you want. It takes time to build your presence. Perseverance, together with other strategies (read on to find out more about these) – pays off.
Being Present On All Platforms:
Facebook still trumps every other platform with 1.7 million users. However, no blogger in his right mind will ignore Twitter. Then there's Instagram, Pinterest, Google Plus, Tumblr, and a host of other networks where you can reach out to your audience.
The common mistake here is spending a lot of time on as many platforms as possible without realizing just how much benefit you are garnering from each.
Imagine this scenario. You are on the six networks I mentioned above. Let's say you spend an hour or two every day to cover all networks. But, do you pay attention to the engagement you receive on each platform?
The chances are that your followers only really participate in one or two platforms. Common sense now dictates that you focus on those platforms to make the most of your time. Set aside the others (for now) and put all your efforts in building a following on the active platforms. Not only will you save time, you'll also increase your reader base more effectively.
Having No Content Plan:
Or practically no plan at all. Based on experience, winging it can be…interesting. It can even work – for a while. But at some point, you need to get organized. Otherwise, your social media profile will be all over the place.
Having no plan results in many things, one of them being that guy. You know, the "broadcaster of the year". The guy who just keeps sharing posts from his blog and never other useful content from other sites. Worse, the guy who simply publishes and doesn't reply to comments; not even a simple thank you for an RT.
Another result of not being organized is that you will end up flooding the feeds of your followers. You don't post for a day or two, and then suddenly you find time to post, so you share one link after another within the span of a few minutes. Guess what? You're going to lose followers.
The fix is to sit down and create a plan. What content are you sharing when? Consider the following:
post types – text, links, images, videos
publishing times – analyze the best times for publishing
automation – use scheduling tools such as Buffer (see our review here) or Hootsuite
time for "manual labor" – going through replies and comments and talking to your followers
Doing this once a month, or even once a week for starters, will save you a lot of time and boost your social media accounts at the same time.
Having A Case Of "Hashtag-itis"
Hashtags are good. #HashtagsAreFun #HashtagsAreUseful
But, they can be annoying – and prove to be detrimental –  too. When using hashtags, consider these:
Use hashtags that are likely to be searched for by users. Tools like Hashtagify.me makes it easy to find trending hashtags.
Use hashtags that are relevant to your post. Just because a hashtag is trending doesn't mean you should use it.
#DontUseTooManyWordsInOneHashtag
#Dont #be #a #hashtag #spammer = "hashtag-itis"
Here's one pattern to follow when creating hashtags.
First, use a broad term, then add a narrower term, and maybe narrow it down even more.
For example, for this post, we can use the following hashtags: #socialmedia #socialmediatips #socialmediamistakes.
Using Wrong Image Sizes For Different Networks
Images are good. No, they're great. Everyone loves images. Studies support that.
So you use images. A lot. That doesn't mean you're nailing it, though.
By now, you ought to have an inkling (at the very least) that social media networks are not a one-size-fits-all deal. That includes image sizes.
Just because you've got a hilarious meme or an inspiring image doesn't mean you can slap it on whichever platform you feel like. You've got to know if it will display properly – if the image isn't distorted, if it isn't cut off, and if it is aligned properly, among other things.
The good thing is you don't have to guess. Here are the optimal image sizes for major networks:
Facebook – 1,200 x 628
Twitter – 1,024 x 512
LinkedIn – 700 x 400
Google Plus – 800 x 1,200
Pinterest – 735 x 1,102
Instagram – 1,080 x 1,080
For a more detailed guide, check this out: The Ideal Image Sizes for Your Social Media Posts: Guidelines for All 6 Major Social Networks.
Remember, nothing ruins a great post like a sucky image.
Not Analyzing How Your Posts Perform
So you're doing all the right things now. You've realized the mistakes you've been making and you've taken steps to correct them.
But we're not done yet. There's one last thing – perhaps the most important thing: analysis.
As I briefly mentioned in my previous post, it is imperative to pay attention to metrics to ensure you are not wasting your time on social media. These include:
Reach
Comments
Likes
Clicks
Shares
Retweets
Mentions
Obviously, these metrics differ from one platform to another but based on them, you can determine what types of posts elicit the most response and at what times.
It is also helpful to take a closer look at your followers and their activities.
How do you measure these factors?
Use the network's built-in analytics feature. Facebook has Facebook Insights. Twitter has Twitter Analytics, and so does Pinterest.
There are also a bunch of standalone tools – paid and premium – which will make your life easy. Our top recommendations (considering features and pricing): Buffer, Followerwonk, ViralWoot, and Iconosquare.
Without analytics, you're basically throwing stuff on the wall and hoping something sticks. And God only knows when – IF – that will happen.
Make Social Media Work For You
Being on social media is a given these days, but don't fall into the trap of thinking it's all fun and games.
Yes, it is fun, but face the reality: how much of a time sink it can be and how little value you may be getting from it simply because of lack of focus (or having the wrong focus). If this is the case, then it's time to take action.
Optimize your social media activity and you'll thank yourself when you see reader engagement and blog traffic going up.
(function(d, s, id) {
var js, fjs = d.getElementsByTagName(s)[0];
if (d.getElementById(id)) return;
js = d.createElement(s); js.id = id;
js.src = "//forms.aweber.com/form/56/2062958156.js";
fjs.parentNode.insertBefore(js, fjs);
}(document, "script", "aweber-wjs-fchlibk7o"));