Affiliate marketing is freaking awesome! Everybody wants to wet their beaks in this online income source and I don't blame them.
Today I'm going to be discussing the 6 key benefits of affiliate marketing and how you can get into the action using your own blog to launch your new income source.
My Story With Affiliate Marketing
I love it but for years; I hated it.
I remember a time when no matter how much I tried and how much I worked, I never managed to make a cent with affiliate marketing.
I think it was in my second year of trying (on and off) that I finally made a sale. A jaw dropping $0.87 using the Amazon Associate Program.
I won't go into detail here (but I do in my book) of how those 0.87c and affiliate marketing changed my life, but I will say that once you figure it out, it will all make sense and it will all be worth it.
I love it and you're reading this article so it seems like you're interested in it too, let's see if I can make you love it as much as I do…
The 6 Key Benefits Of Affiliate Marketing
No need to create a product.
The beauty of affiliate marketing is that you do not have to create your own product to make money. Affiliate marketing money is made by "affiliating" yourself with somebody that already has a product.
As I've discussed in previous blog posts, you can affiliate with vendors and sell their products for a commission.
You sell products that you would think bring value to your customers. Always be sure to promote high quality products; nobody likes a scam artist.
Start up costs are next to nothing.
You know how much it costs to get started with affiliate marketing? $0.
Yep it is possible to start off your business on a free website and make commissions (although I do recommend you buy your own domain for $10 p/year).
In affiliate marketing there are no costs related to setting up the business. There is no need for product development, manufacturing and all this other (expensive) stuff.
Just pick a topic, build an audience and sell products created by others.
*Please note that although there is no need for monetary investments, you're going to have to spend a lot of time working on your business and time is money!
Make money 24/7 around the clock.
Ahhh! By far my favourite benefit of affiliate marketing is the ability to make money 24 hours a day, 7 days a week, 12 months a year.
Unlike a brick and mortar business that closes down for a few hours a day, your affiliate marketing business never shuts down because your blog never "closes".
The internet is up and running 24/7 and every second of the day, millions of people are online.
The best thing about it is you do not have to be there to make the sale. If you've set up your funnel correctly, you can be making money in your sleep.
I happened to wake up to $190 last April which was awesome! Read about that here.
No limit as to how much you can earn.
You've read that correctly. There is literally no limit to how much money you can earn.
Your customer base is literally billions of people and if you can reach just a tiny fraction of them, you're going to be making a LOT of sales.
Your business can be run from anywhere in the world.
Want to work from your bed or on a plane headed to a vacation? With blogging and affiliate marketing this is all possible.
All you need is an internet connection and you're "at the office".
Also remember that you do not have to be at the office to make money, your blog is working for you every second of every day.
It's easy to learn this business.
Getting started is hard but it is not as hard as getting an MBA or a law degree.
All it requires of you is some time and effort with a willingness to work hard.
You don't even have to be a great marketer or a great writer when you start out. You get to be great when you do it over and over again.
Yes not everyone succeeds at making money with affiliate marketing but that's all because of one thing:
The lack of commitment to their business.
I believe that since the start up costs are so low, people do not see it as a "real business" and easily give up on it because there is not much incentive to the work.
On the other hand, if you open up a retail store, you're looking at an investment of 100s of thousands of $. That much of an investment will surely get anybody dedicated and committed.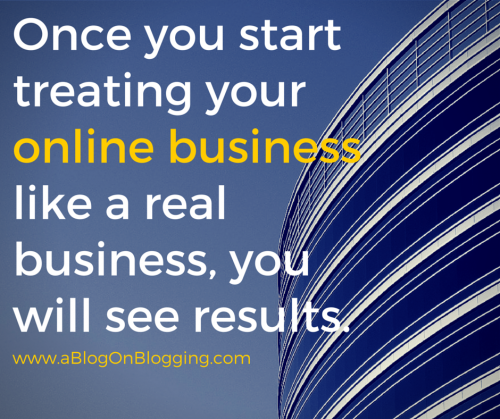 How To Win At Affiliate Marketing
If you want to get in the affiliate marketing business and you're willing to make an effort to succeed, I would like to help you.
The first thing you need to do is check out my short, simple and free ebook "How To Win At Affiliate Marketing".
This will give you an insight into the business and apart from getting my tips and tricks, you'll also be learning from my mistakes so you don't repeat them.
When you subscribe for the book, you'll also become a subscriber on my email newsletter.
This is where I keep in touch with my audience while providing them with exclusive content and insights into blogging and (of course) affiliate marketing. See the reviews.
Thank you very much for reading and I hope to hear from you soon.
Let's keep in touch…
Chris Lee
PS – Here are some of my previous posts about affiliate marketing: