I was first introduced to the "Income Society" program by a subscriber of mine that asked me if it's worth checking out.
At that time, I have never heard of Income Society so I did some research and found mixed reviews on it.
Obviously I can't give my honest "Income Society" review unless I try it out for myself first, so I decided to test it out just so I can answer my subscriber and review it for others on my blog.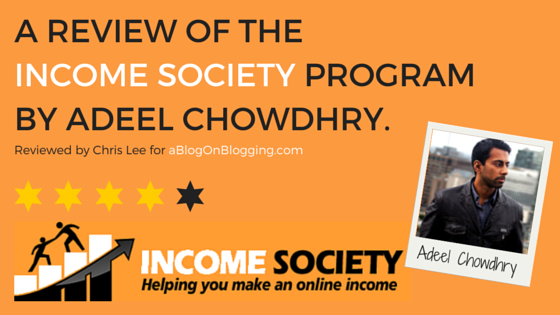 What Is Income Society?
By visiting the sales page for the product. You're greeted with the typical "life changing promises" most programs like this usually go for.
I'm not a fan of such claims but I do understand the need to "hype up and sell" the product so I'm not going to blast this product for that just yet.
The homepage consists of the sales video, some proof and testimonials and basically what you'll be getting with this product.
Ok, I'm "sold" on it…
I bought the product, which btw is less than $10. I give them a thumbs up for the low entry cost of joining.
I like it.
Inside Income Society
Let me now walk you through the "VIP members" area of Income Society.
This is this homepage:
On this page, the man behind the product "Adeel Chowdhry" welcomes you to the product and shows you what you'll be learning with his lessons.
Let me now walk you through what you can find while navigating the "members area" tabs:
Main Training
Clicking this link will lead you to the main training (which I will discuss later on in detail) but if you "hover over the tab, it will open up four more pages for you. Which are:
"Specialist Training"
Here are 13 extra training videos and tutorials that are NOT part of the official Income Society training.
Some of these training include:
Free Traffic Using YouTube To Get Visitors
Tweeting Your Way To Free Traffic
Email Marketing Master Class For List Building
SEO For Beginners
List Building Creating Opportunities
and more…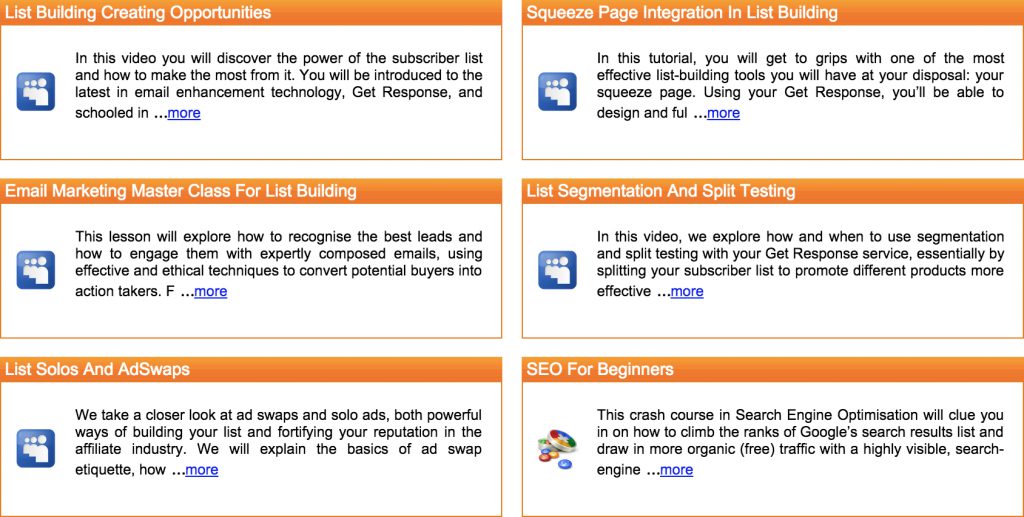 "Vault"
Here is where you can search for information about something specific. If you want to know about "social media" you just type it in here and it will show you all the training related to social media.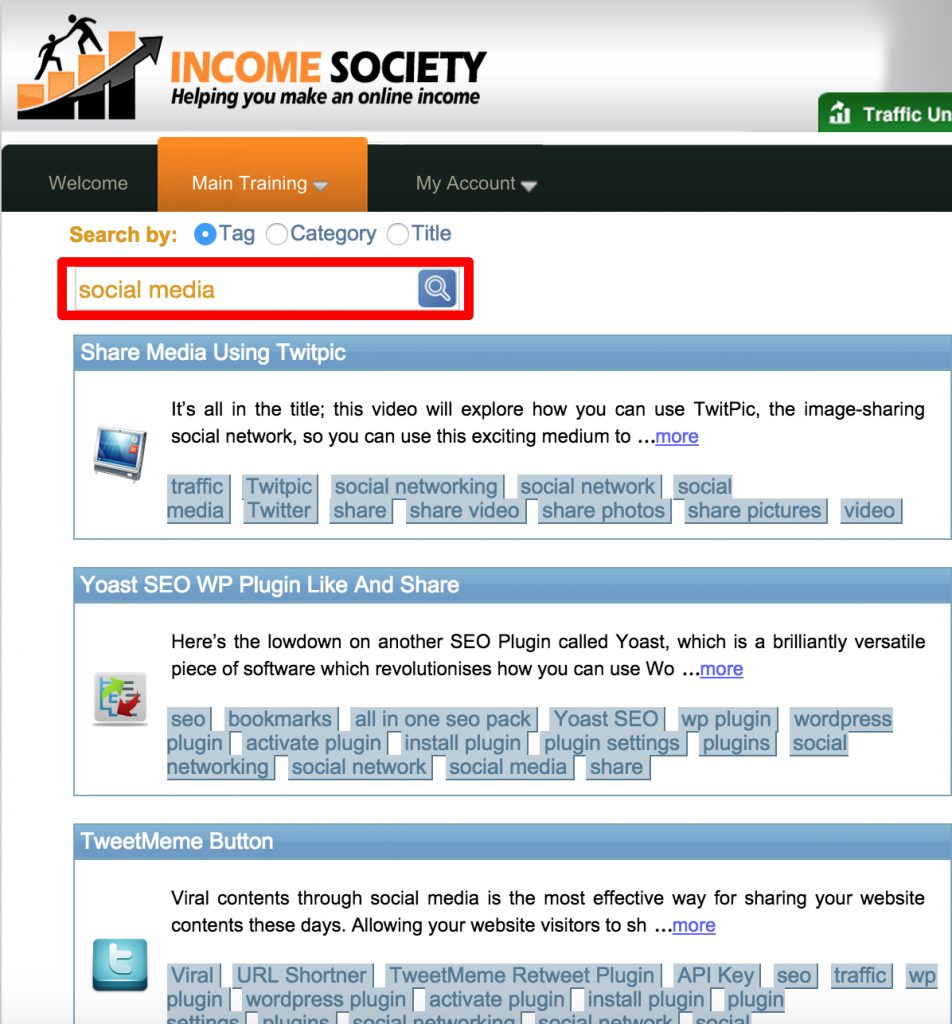 "My Projects"
Here is where you can add notes while you're doing the training. Anything you wish to keep in mind, you can plug it in here and it will keep it there safe for you.
"Knowledge Base"
Nothing major here. Just some FAQs for people looking for support.
---
Reviewing Income Society's Training Modules
I wasn't expecting much for $10 but I have to say, I am blown away by the amount of training that is given here.
I was expecting a scam product with little-to-no valuable training but I'll be the first to say it:
I WAS WRONG ABOUT INCOME SOCIETY!
The training is divided into 24 modules each containing 1 – 4 videos that range anywhere from 5mins to 30+ mins long.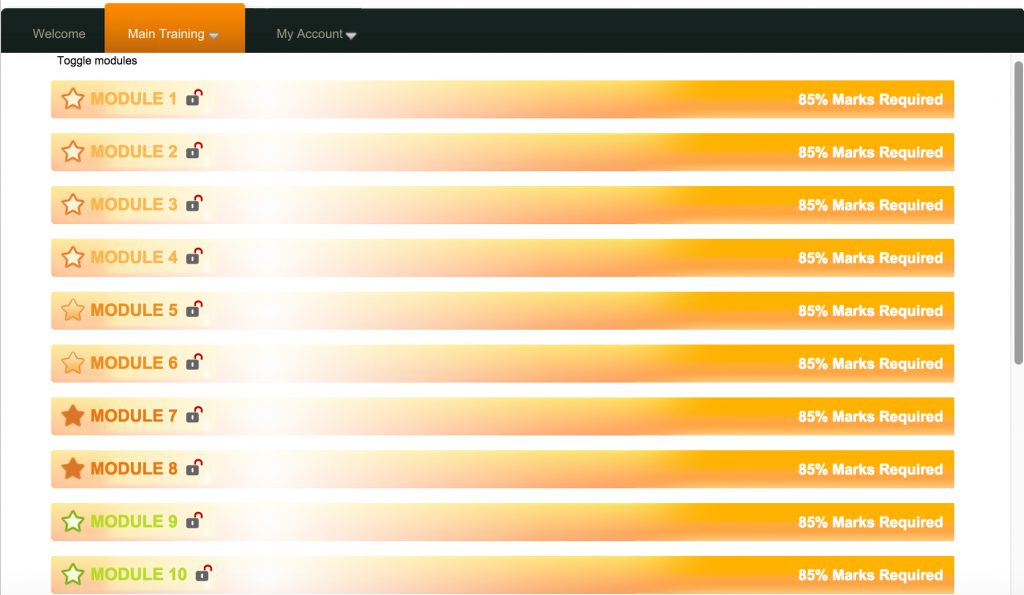 Here are all the the training modules inside Income Society and what they're about:
Module 1 – Internet Marketing (1 video)
Module 2 – Niche Research (4 videos)
Module 3 – Target Market (1 video)
Module 4 – Product Selection (1 video)
Module 5 – Web Hosting (1 video)
Module 6 – WordPress (2 videos)
Module 7 – WordPress Themes (3 videos)
Module 8 – Content Creation (2 videos)
Module 9 – Site Submission (1 video)
Module 10 – Affiliate Recruitment (2 videos)
Module 11 – Google Analytics (1 video)
Module 12 – Email Setup (1 video)
Module 13 – SEO (3 videos)
Module 14 – Web Design (1 video)
The first 14 modules are designed to get you started with affiliate marketing. It teaches you how to create a website, find products, write content and getting that product ranked.
From module 14 onwards, you will be learning how to create your own product, get it online, get affiliates to promote it and make sales.
I really enjoyed this part of training because most other programs only teaches you how to become an affiliate, it's very interesting to get training on how to create your own product.
Here is what you can expect from module 15 and beyond:
Module 15 – Product Creation (1 video)
Module 16 – Product Research (2 videos)
Module 17 – Market Research (1 video)
Module 18 – eBook Creation (4 videos)
Module 19 – Monetisation (3 videos)
Module 20 – Instant Products (1 video)
Module 21 – Branding (1 video)
Module 22 – Product Delivery (1 video)
Module 23 – Thank You Pages (2 videos)
Module 24 – Joint Ventures (1 video)
And that is it…. 
24 modules starting you from building a niche site selling products for others, to creating and selling your own product.
I say it once again; I was wrong about Income Society!
But it's not just videos:
One thing I really enjoyed is that the training doesn't just come in video format. If you wish, you can download the audio file and also a .pdf for every lesson.
This is great for people that don't have the time to sit and watch videos. Simply download the .mp3 or print out the .pdf and learn while you're on the move.
A fantastic idea. I have never seen this being done in any other product in this niche.
Pass The Test and Get A Certification
To make sure you have understood everything and before you move on to the next module, you have to pass a test with some questions related to the information you just learned.
You need to get a pass mark of 85% for you to be able to access the training module.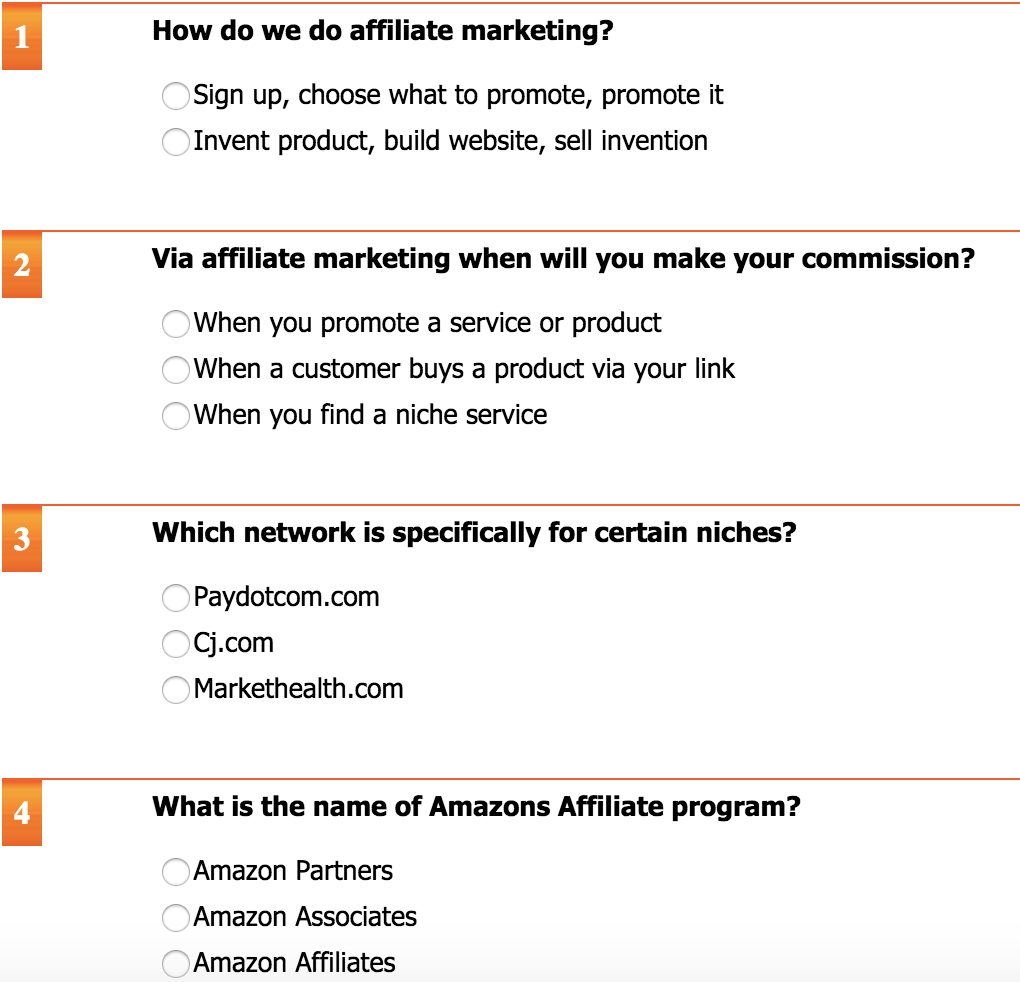 Also a very good idea. It makes sure you understand what you've been thought before you move on the the other "bit more difficult" module.
At the end of the course, you will be given a certificate that you have completed the course and are now "knowledgeable" in online marketing.
Here is mine (I blurred out the name because I used my full name) :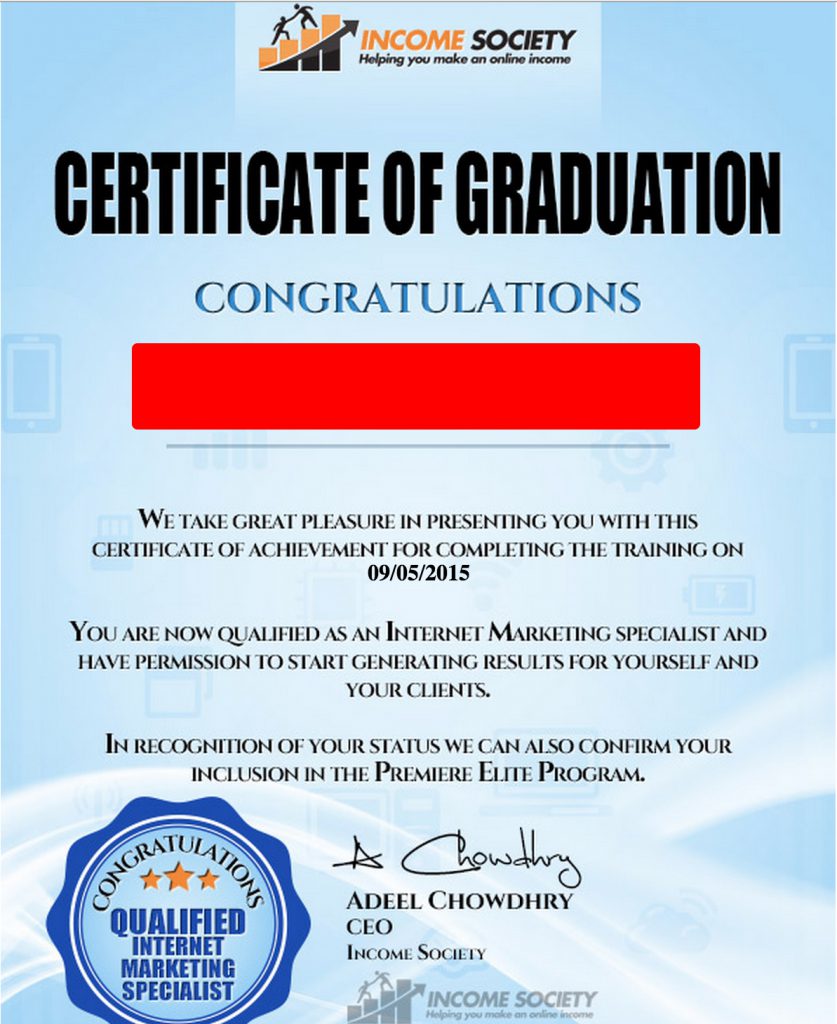 ---
Now that we've heard all the good stuff, it's time for me to tell you about some of the stuff I did not like about Income Society….
What I Didn't Like In Income Society
The reason I thought this was going to be another scam product was because once I paid, I was bombarded with upsells.
It's an upsell nightmare!!
I like to keep an open mind here and say that I would accept one or two upsells (since the entry cost is only $10) but I wasn't greeted by 1 or 2 upsells, it was 5!!
Yes for 5 times I had to refuse an upsell. Here are some of the products that they tried pushing on me before I actually got to see what I paid for: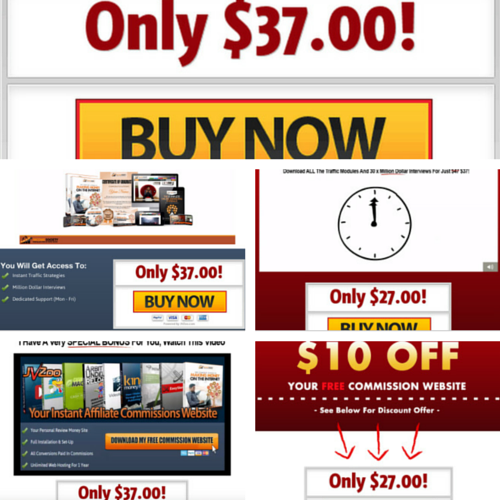 I hate upsells and especially since I did not even get the chance to see what I have bought into first.
It really is a shame that this had to happen because as I've said above, I really like the training.
I've bought a lot of products like this and I have been duped (in the past) into buying upsells but nowadays I know to skip right through them.
If I was a complete beginner trying this "make money online" thing for the first time, I would've spent a fortune thinking I have to buy all these upsells to get to the training
Not cool.
Some videos need an update
Some of the information is outdated.
While I would still consider it a great course because the basics of this business never change, it does need an update.
Some of the info here is 2 years old. 2 years is a long time especially considering how fast the internet moves.
Apart from these upsells and the need for an update, there was nothing that I found could be better. It's $10 after all. I can't complain too much.
Who Is Income Society For?
For the newbie…
Income Society is for anybody that is looking to start making money online. Please don't mind all the hyped up claims in the sales page and definitely refuse any upsell, but you should check this program out.
It will walk you through everything you need to know and after completing the 24 modules, I'm sure you're going to think it was money well spent.
With regards to training, I don't think there is a better value for money out there to be honest.
For the pro…
Income Society is also good for people that are looking to create their own product and having it sold online with the help of affiliates.
Most courses usually cover the affiliate marketing side of things but they never show you how to create your own product and selling.
Income Society does this in the most informative and entertaining way.
Thumbs up!
Is It Worth Your Time & Money?
Yes, yes and YES!
By now I'm pretty sure that you know I like this product and would recommend it to anybody in a heartbeat.
How Does It Compare To Similar Products?
Now for you that have read my blog before, you know that my favourite product when it comes to learning this business is "Wealthy Affiliate". It's just a great platform with a huge community of experts and up to date information.
However, Income Society is going to be a close number 2. I would even say it's better than "Blogging With John Chow".
The training between Wealthy Affiliate and Income Society is around the same lines but then Wealthy Affiliate delivers on the community help, tools, live chat, free web hosting, constant up to date info and much more.
To find out more about Wealthy Affiliate, read my full review of WA here.
Wealthy Affiliate vs Income Society?
This is a tough question to answer to be honest. I'm hesitating about what to write here…
I'm going to go against my personal gains here and say you should start with "Income Society".
If you like what you see and want to focus more time and energy into making money online, then Wealthy Affiliate is the obvious choice.
There is just too much value inside Wealthy Affiliate.
My Verdict Of Income Society?
Income Society is surprisingly (much) better than expected.
I would like to send Adeel Chowdhry a big congrats on creating a product with such value for so little money.
Definitely worth checking out!
---
Thank you for reading my Income Society review. I really hoped you liked it and it answered any questions you might have had.
If you have any questions that I didn't answer about Income Society, Wealthy Affiliate or any other thing related to blogging, feel free to drop me a comment below or send me a private email.
Also don't forget to download my free eBook "How To Win At Affiliate Marketing", it's a great prelude to Income Society and the lessons in there.
Talk soon
Chris Lee