Long before I made the jump into blogging and affiliate marketing as a way to make my daily bread and butter, I got my first taste of "making money online" through the use of doing freelance work from home.
Needless to say, I was completely hooked and although my story with freelance marketing has a bit of a sad story, I have come out the other side with a lot of experience and a lot of skills learned.
Before I get into this few tips I have for today, let me just give you a quick breakdown of how my "freelancing career came to be and eventually die out".
So it was early 2010, as everybody else reading this blog; I was interested in making some money online to hopefully rid myself of the soul-sucking 9-5 lifestyle.
Back then, a little-known hub for aspiring freelance marketers started getting a lot of attention and had firmly established itself as a go-to place to get started.
That company was called Fiverr and it is still available for you to get started with today.
I had no idea what I was going to do on there but the idea of receiving $5 online for something I did in a few minutes seemed like a good opportunity so I decided to try my luck with it.
In those days, I was with my now ex-girlfriend and we started our Fiverr business together doing gigs such as:
Content writing
Video testimonials
Photography
Social Media Management
Translations
Promotional material,
etc…
Long story short, it took off and in a few months, we were making around $3000 a month ($1500 each)!
I was living the dream, I had finally "made it online" and I was close to fulfilling my dream of traveling while working the "dot com lifestyle".
That didn't happen though as a few months later, me and my gf broke up (I told you this had a sad ending). All the goals, all the effort and all the money flowing in suddenly came to a halt!!
Fuuuu!!!
That is the point where I decided to then start a blog and use the affiliate marketing business model to make my income.
It was hard leaving the freelance business as it had become such a huge part of my life but thankfully, I took a lot of skills and experiences from it, some of which I will be sharing with you today and some I still use in my business today.
Starting up my blog / affiliate marketing business wasn't easy at all but I had to start doing something thus I went back to freelance marketing and made some money on the side to finance my learnings and the initial stages of my "blog business"
Although I now have nearly stopped all my freelance work, I still have an account and I still sometimes do freelance work for my clients through another freelance platform, this time called People Per Hour.
You can see my portfolio and ratings here.
The moral of the story is that I managed to build up an income through freelance work not once, but twice so it's with great pleasure and even greater enthusiasm that I bring to you this post today.
If you're a freelance worker you're gonna love this, although some of this stuff you may already know. If that is the case; then I congratulate as I am sure you are already successful.
If you're new to the whole make money online thing and you want to get started with freelancing online, then this is something that should hopefully see you start off on the right foot and be able to slowly grow your new online business.
Let's get into it:
4 Tips To Help Freelancers Grow Their Online Business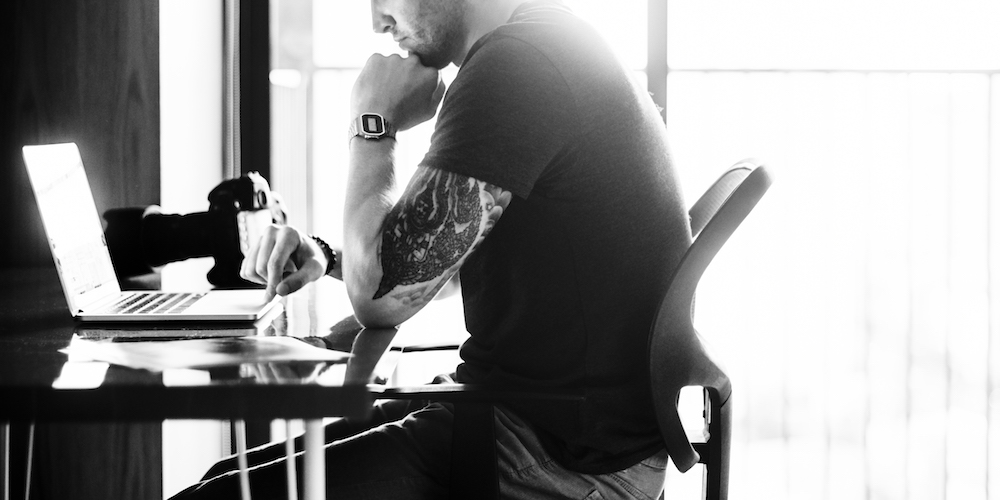 Start With A Low-Entry Price
I'm not trying to de-value your work here, but my suggestion if you're just starting out is to make it as affordable (read; cheap) as much as you can afford.
The main reason behind this logic is this:
You need to have some reviews.
Starting out is the hardest in the freelance industry. Customers need "social proof" that your work is in-demand and of good quality so without the first initial few reviews / customers, it's going to be a bit hard to sell your service.
Set a low price, start getting work and then, once you feel like you have a lot of working coming in, it's time to up the ante a bit.
Think about it; would you ever buy something online if you're the only one person that's ever going to buy it? Think about it a bit. It would feel a bit uncomfortable to do so right?
Maybe it's just me, but I would need some proof that this seller is selling something that people want and like.
Will raising the prices affect your current customer base?
Most probably yes.
In this case, you can either; increase the value you deliver, thus increasing the prices and justifying it that way or else:
Your repeat customers that you've established a working relationship with and are a frequent buyer from you, consider leaving their prices as is or else offering a discount on the new price.
Nothing shady here; These are all tricks of the game freelancers use to grow their online business.
Take Care Of Your Reviews / Feedback
Once you get your first reviews, sales will be coming in steadily and your reviews will be also coming in much faster and more frequently.
Which means that you have to make sure that even though you have a lot of work going, you still deliver the best quality of work you can. Do not let the quantity override the quality as that would leave customers unhappy and them leaving you bad reviews.
And I'm sure you guessed it by now but; bad reviews are not good to have many of.
Throughout the duration of my freelancing career, I have never dipped under 98% approval rating and I believe it was a monumental ingredient to having a lot of loyal customers buying from me and me making that kind of money.
Disclaimer: You will find a-hole clients that whatever you do, will have a complaint about. Don't worry; I got a tip for you on that as well:
Remember The Customer Is Always Right, But So Are You
Anybody that has been doing freelance work will tell you that one of the biggest hurdles you have to deal with is the annoyance of 1 difficult customer making your life hell.
You can have 100 satisfied customers, but when one a-hole starts bitching, you only focus on that while disregarding all the other positive feedback you get,
When I was on Fiverr, I used to deliver work that had to be 110% perfect, I've done thousands of orders and I can't remember delivering one that was not as close to perfect as it can get.
However, people seem to forget that they are paying $5 for a service. (If you're gonna be using Fiverr expect some people to ask for a $200 service when they've only paid you $5)
The main lessons here is this; the customer is always right but so are you.
If a customer is complaining about a service that you have delivered, do the following:
Analyze your work and see if the product delivered was what you said it will be and if it is;
Kindly refund the customer his money and let him keep the work you did. At the end of the day; it's only $5.
I know that nowadays freelancers are charging more than $5 for the majority of the service delivered but this is the same principle even if you are selling a service for $500.
If a customer is not satisfied, refund the money and walk away. Also, notice how your "value' didn't go down and it never will (even if somebody didn't like it).
Do not try to over-please the customer when you have already delivered the best work you can. Chances are; this customer is a difficult one and whatever you do; he / she is still going to complain so never go above and beyond.
The customer is always right but so are you. I know this is not a typical statement to make but believe me, if you want to avoid frustrations and throwing your computer out of the window, follow this rule and you'll keep a sane head.
Keep Expanding Your Services
Once you have a good feedback on your first initial services that you offer, you're getting repeat customers and orders, and you find yourself doing good; it would be a good idea to find something else that you can offer.
Remember; at this point, The battle is already half won as you already have a customer base and you already have positive social proof.
Setting up a new service would be as simple as that; setting it up as a new service. The rest will take care of itself.
Here's an incredibly long list of all the things you can offer as a freelance worker, but I'll mention a few my favorites (and what has worked for me) from the top of my head below:
Graphic Design Work:
You don't need to have 10 certifications of Photoshop training. Simply go to Canva.com, spend a few days experimenting with how the whole thing works and then see if you can offer your services online.
Some might say "well that's cheating" because you're using a free software that anybody can use and steal money away from the real designers.
Actually no; the freelance industry is not built for that. It's built so people can outsource their work for cheap and quickly.
By selling designs to customers that you made on a tool such as Canva is not lying. You are providing a quick service and a value that is not matched price-wise + you will actually be delivering a quality product.
Article Writing:
I have a lot of bloggers here reading this so if you are; why not practice your writing skills by writing content for other people?
This is the perfect training you will need to become a great writer and you'll also be getting paid for it.
Set up your account on a freelance network site, decide your price for a set minimum of words and get to work.
The experience gathered from such a venture will allow you to expand your "writing horizons" and it will give you a lot of experience when it comes to writing your own blog.
Content Translations:
This may not apply to everyone but if you are bilingual, then you can use your talents and turn it into a translation service.
You can translate; audio, articles, short phrases, ebooks and much more.
This is a rare skill to find on the freelance market so if you can do this, then go ahead and get started with this as your first job.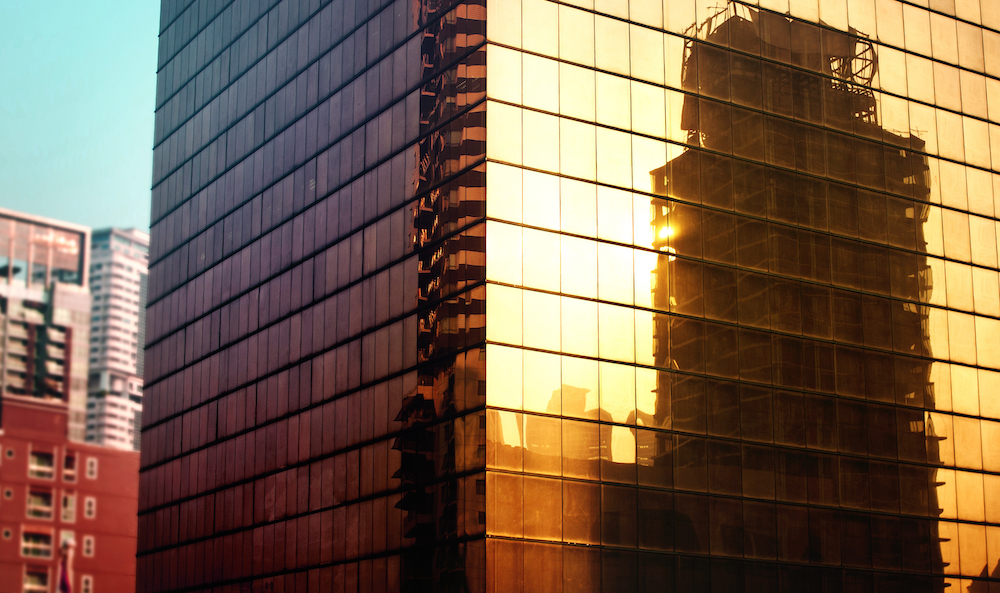 A Quick Recap
So, before we close this off, let's have a quick recap of what we've just discussed since this was a bit of long post with a lot of information:
Start with a low price.
Use the low price as a hook to get more buyers, then increase your prices gradually as the demand for your services grows.
Take care of your reviews.
Reviews can make or break your freelance career so always make sure you deliver the best work you can and keep the customers happy, thus minimizing the risk of getting negative reviews.
Remember that both you and the customer are always right.
As long as you know you've delivered 100% effort on your services, do not let a negative person with a negative review bring you down. As we've discussed already, you may (read: definitely will) encounter some assholes.
Keep expanding your services.
One gig or job may not be enough to make a living from, so do not hesitate to diversify your services by adding more and more. You never know how something that you didn't think initially can become your new "best seller".
In Closing
I hope these tips that I have learned throughout my early stages of living the dot com dream will help you or any other freelancer grow their online business.
As you can probably tell, I am a huge fan of the whole "freelance / gig economy" as it is where I got my start and I will forever cherish those days as my beginnings working hard in a little make-shift home studio / office.
It was a dream for me to start making money online and that was the spark of it all that made me go all in and believe in myself that I can, in fact, have an online business that I can run.
One thing you may also consider doing is expanding into new ways of making money online. Freelance marketing is great but it's not passive income either and that is the goal with every online business (at least in my eyes).
If you want to learn how to set up a business online that can have the potential of making you as much money as you wish, even while you're not working, then I advise you to take the "Online Entrepreneurship Course" over at Wealthy Affiliate.
It's a 4 level course (with the 1st level available for free right now) and it will teach you all you need to now to set up another branch of your online business.
You can read my full review of that specific course here or my review of Wealthy Affiliate here.
Thank you very much for reading. If you have any questions, be sure to leave them down in the comment section below as I am very interested in helping you win at this freelance / digital business world.
Till next time…
Chris Lee