So, do you want to become a blogger? That is fantastic news and you are in the right place as for the last 3 years I have been publishing content that is targeted exactly for you: Newbie bloggers looking to find how they can get started!
However; Do you have what it takes to be a blogger?
Have you thought about that?
Today I am sharing with you x signs to find out whether you are fit to begin your "blogging journey". If you mark yes, on all these questions, then you are set to go.
If something is not quite right, I suggest you take some time and wrap your head around how you can fix it before you get going.
I honestly do believe that blogging is for everyone. In my 5 years online I have met and networked with bloggers from all ages starting from 6 years old to 88 years old.
That is a quite an age gap but they all have this thing in common; the desire to share their message and their information with the world.
Are you ready to get started? Do you think you have what it takes to be a blogger?
I hope you do! Let's get into this and find out whether you will be starting a blog today, or never!
4 Signs You Have What It Takes To Be A Blogger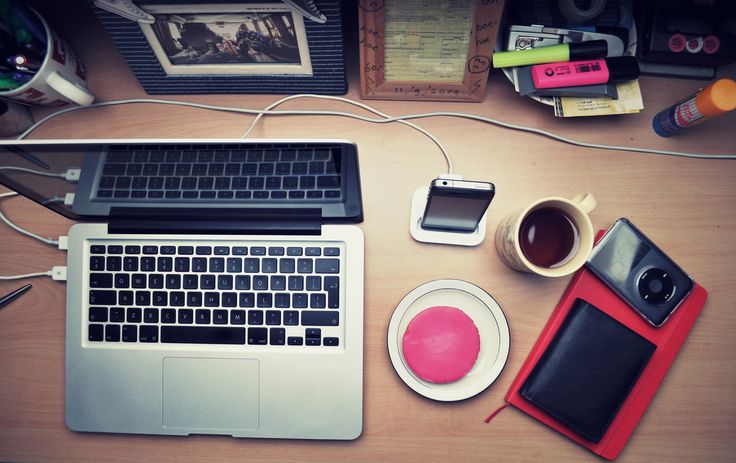 You Have A Hobby
The bloggers who find it easy to survive the deadly first few months of starting a blog are the bloggers who love what they are blogging about as they are writing and publishing about a specific topic that they are interested in.
If you have a hobby, and you're not just wanting to blog to make money (more on this later), you actually have a far better chance of making money blogging than the person who just wants to make money at this.
Weird right?
It's super important for you to love what you are writing about. Maybe you've experienced writing about a topic that you hate, and it's awful; right?
If you haven't gone through this yet, then you can't imagine how annoying it is to right about something that does not interest you.
It was for me anyways, as before I was the "blog for money" type guy and I used to blog about everything that I thought could make my money.
So learn from my mistake; if you want to blog, blog about something you love.
It could be as weird and obscure as it can get because I know that you will actually get readers. The internet audience is in the billions of people so whatever you want to talk about, I'm sure there is somebody willing to read / listen!
You've Been Wanting To Do This For A While
I get a lot of emails from readers and students confessing that they have been wanting to start a blog for a very long time, just they never got around to it.
Well, what are you waiting for?
The best time to plant a tree was 20 years ago, the second best time is today!
I have no idea what you are waiting to happen as nowadays it's probably the easiest it has ever been to start blogging, so what is stopping you?
Time? Make time!
Sleep less, go out less and wake up earlier. You only need an hour to two a day to write and manage a successful blog!
Money? Your excuse is not valid.
You can start a free blog in about 70 seconds from now and it will be completely free. No lie, you can follow along this video that I have done where I built a live website in only one minute and 10 seconds, (the 10 seconds were only becuse I took it slow).
Lack of know-how? I get this, but there is a soluttion.
I know, starting a blog may not come as easy if you are not so tech-savvy, I understand. But remember; that there are resources for you out there that will help you with the whole process.
The best training I have found and that I followed myself 5 years ago to build my blogging businesses is a training that is given for free at Wealthy Affiliate.
It will walk you through:
how to pick the right niche,how to set up a website for free and how to get traffic and even monetize that traffic if you so wish!
How to set up a website for free
How to get traffic and
Even how to monetize that traffic if you so wish!
It's the best and I have kept this as my #1 recommended training for newbie bloggers like you. I invite you to take up the free "getting started" offer so you can see what Wealthy Affiliate is all about !
You Have Patience
Answer this, and please be honest:
Do you consider yourself to be patient?
If not, it's ok I'm not patient by nature either but I had to learn to be because this is what blogging needs; patience.
If you write one article one time and you expect readers, then this business is not for you. You may even write 100 articles and still have no readers, will you give up then too?
From my experience, I've noticed that you need at least 3 to 6 months of work before people start taking your blog seriously and eventually; making money (consistent income usually happens around 12 months).
Are you willing to wait that long?
Recently I've shared a story of a 20 year old kid making $10,000 a month online, but as you will see from his own words it did not happen easily. He had to wait 12 months to see those kind of results after months and months of work with nothing to show for it.
Again; are you willing to take that risk?
You Do Not Need Money
Now, this is an important thing to mention.
I know everybody would like to make some extra income on the side if possible, but I have to warn you; if you are looking for easy riches, then blogging is not the thing to invest in.
If, on the other hand, you do manage to build up a successful blog that makes you money, like this guy does with his $10,000 a month blog business, then ok; of course; get your money.
But, if you want to do this just for the reason that you saw some product saying you can make six figures by next week, then this is not for you.
On the other hand, if you do have a passion for a topic and you want to start writing without the need for money as an immediate reward, then go for it.
I'm all for starting blogs to make money of course, that is what I do and that is what I teach my students but do not think a blog will make you rich, at least not instantly.
Closing Thoughts
I hope this post has helped you find out whether you actually have what it takes to become a blogger or not.
If you do, then congratulations! Welcome to the blogging world and I look forward to chatting with you so I can help you build the best blog that you can!
For that reason, I'd like you to join my email newsletter list where I will be sending you:
My weekly (sometimes biweekly) blogging tips straight to your inbox.
My free ebook "How To Win At Affiliate Marketing".
A free "getting started", step-by-step course with Wealthy Affiliate and
Put you on the list for my next ebook: "How To Win At Pinterest Marketing".
Use the form above to subscribe, I look forward to hearing from you and thank you very much for reading!
Talk soon!
Chris Lee