Whether you're a corporate agency owner, small businessman, or a highly passionate individual, starting a blog for business or for personal benefits is one of the best ways to improve your professional performance or personal lifestyle.
As a business, running a high-quality blog will help you expand your brand's reach, develop solid relationships with customers from all over the world, and eventually increase your revenues.
As a professional, blogging is a tremendous tool for self-growth and personal branding.
In today's post, I'm exposing the 10 most important reasons why you need a blog in today's business environment.
Business Growth
As a business owner or manager, managing your online presence falls under your responsibility.
Ensuring that your brand, products, and services are highly visible to your online target audience is key.
For that reason, launching, growing, and scaling a business blog is a truly productive method of achieving a better business performance.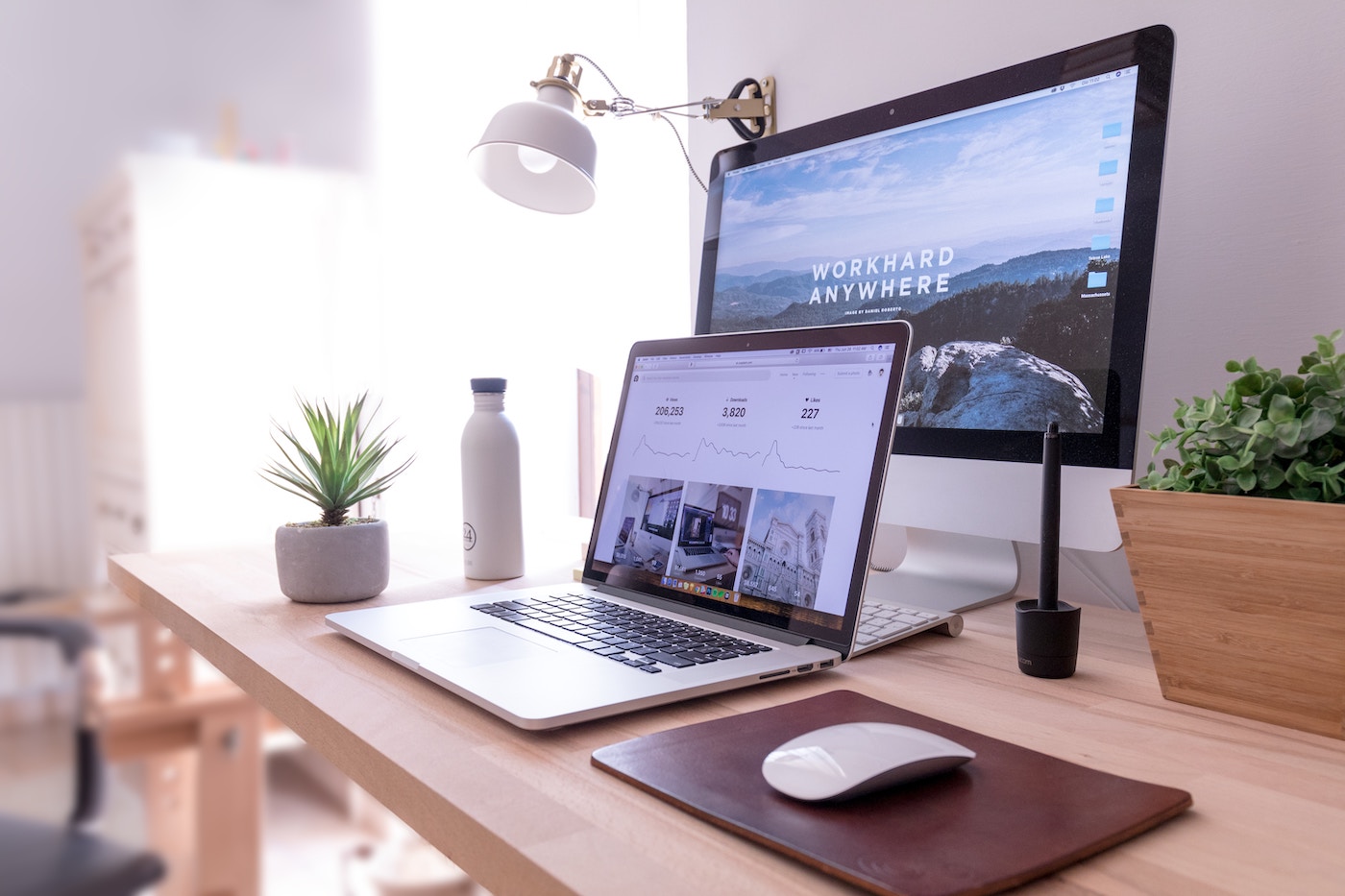 Here are the main reasons why blogging will improve your business growth:
#1 A Quality Business Blog Will Improve Your Website's Traffic
One of the most important and obvious reasons for starting a business blog on your business site is that it brings more targeted visitors.
If you own a static website, most people will visit you once. If your site presents a regularly updated blog full of quality information, the same person who visited your site yesterday might visit you again tomorrow.
On top of that, blogging is the most cost-effective and productive form of content marketing. As you might have probably heard, "content is king".
Therefore, instead of paying significant amounts of dollars on offline promotion (billboards, flyers, magazine entries), you should simply create a blog and publish your content according to your own strategy and desires.
Let's not forget about the search engine traffic, the social media traffic, and the direct traffic that can often come at random times.
#2 Blogging Makes Your Site More Visible on Search Engines
Every SEO professional understands the high importance of business blogging when it comes to optimizing their sites for the search engines.
There are so many SEO methods that have stopped working, yet blogging is not one of them.
Effective blogging can help websites cover the four most important SEO ranking signals that Google and the rest of the search engine carefully track: fresh content, keywords, links, and social signals:
>> Every blog post will naturally inject relevant keywords that your target audience might be seeking. As long as there's no spammy or overused keywords and key phrases, every new blog post should improve your site's odds of gaining new visitors.
>> Google is favoring websites that consistently post new fresh and unique content.
>> If you publish relevant, highly qualitative, and long-form posts, you're going to attract valuable backlinks. A study shows that companies who own a blog get 97% more inbound links in the long run.
>> Your blog's posts will attract social media exposure. Social signals are positive signals that'll help your site grow in rankings.
#3 Your Blog Will Improve Your Brand's Reach, Reputation, and Trustworthiness
If your blog is filled with useful topics that can change or improve people's lives, a lot of satisfied visitors will pass on the information by sharing your content directly with their friends (private messages) or by sharing your posts on their social feeds.
Besides, blogging can help you establish your brand as an authority in the field.
If you keep providing useful information regarding a specific niche, you'll soon gain the trust of the masses.
A reputable brand will always attract more customers and loyal followers, so positioning yourself through effective blogging is key to your business long-term success.
#4 A Blog Will Help Prospects Move Towards the Sales Process
Blogs are specifically useful for "warming up" the cold traffic. If a person enters your website or notices your product ads for the first time, they won't be able to make a quick buying decision.
What they need are validation and trust.
Your blog can provide these elements, especially if your content is above-average. If you make a person fall in love with one of your blog posts, if you make him truly appreciate the information he has received, he will be one step closer to buying your products.
Great blogs can unlock the "barriers to purchase" that customers experience when they're not entirely sure whether to buy or to skip.
#5 Blogging Can Make Your Business More Personal
Gaining loyal customers is not that simple as it looks. As a rule of thumb, most people don't trust businesses.
Instead, they trust the people who run them. Richard Branson, Gary Vaynerchuk, Steve Jobs – these people have become the faces of their companies. They have built both personal and business brands, offering both trustworthiness and quality solutions.
A business blog can help you shape the face of your business, it can help people understand "where you're coming from", and it'll allow you to shape a brand personality that'll create significant benefits when it comes to long-term business exposure and sales.
Self-Growth
Whether you're blogging for business or you're doing it due to your own passion, you should acknowledge the huge benefits you're gaining either way.
Here are some of the main reasons why blogging is excellent for anyone's both personal and professional self-growth:
#6 Blogging is a Great Self-Development Tool
Effective blogging demands time, attention, knowledge, and skills. Besides that, it requires planning, strategizing, commitment, and discipline.
Many people can start personal or business blogs, yet very few can actually raise enough awareness and traffic to make their efforts worthwhile.
I often hear bloggers complaining about how challenging it is to take care of all the aspects at once. Well, a blogging experience is not a race. It is a journey that needs to be treated with respect, patience, and commitment.
Mediocre bloggers who "rush" their way to success will often outsource a cheap writing service to fulfil their content needs, they'll pay for a cheap logo, and they'll neglect the branding process.
Successful bloggers take it one step at a time, they develop their writing skills, they seek feedback, they work tirelessly to improve their users' experience, and they treat every aspect of their journey with respect.
For that reason, they will grow in terms of personal and professional knowledge and aptitudes. When you indulge in blogging activities, you will:
Learn consistency and commitment
Improve your self-discipline and self-esteem
Connect with other individuals and expand your professional network
Develop technical, design, and creative skills
Understand how to leverage digital tools to improve productivity
Learn how to organize a content schedule
Receive useful feedback on your products, services, or writing
Develop a personal brand, a.k.a. an online resume
Improve your knowledge about the marketplace
Improve your social media and SEO skills
Improve your sales expertise
Improve your creative thinking and problem-solving skills.
There are many more potential self-development benefits, yet these seem to be the most useful for most people who are just starting out.
It doesn't matter if you start your blog for personal or professional purposes, the benefits will still be here!
#7 You'll Become a Better Writer and Communicator
Great bloggers are also great communicators and writers. When you own a reputable blog, people expect regular updates and consistent value from your side.
As the blogger, you can't do anything but obey your visitors' desires or else you'll be losing them one by one.
What does blogging imply?
A lot of research, a lot of writing, a lot of editing. But what is writing?
Well, writing is the primary form of communication between businesses and customers. Your website's content, your email newsletter, and even your direct messages are in the form of writing.
Can you see where I'm heading? You'll be writing a lot.
Besides skyrocketing your writing skills, this practice will help you gather important knowledge in various fields and will make you a better communicator.
#8 Time Management Skills
Why can't people get enough done? Why are so many people dissatisfied with their productivity? Why do people procrastinate?
Tough questions, yet I believe that one of the answers would be "time management problems."
Indeed, managing our precious time can become a challenging activity, especially when we're bombarded by dozens of requests, responsibilities, and unpredicted issues. Our to-do lists might no longer be effective because we are not effective in managing our days.
Blogging is one of those activities that'll force you to develop or improve your time-management skills and take a better control of your daily responsibilities.
If you can't cope with your daily to-dos, your blog will be a failure. When you fail, you got to change your approach, which often means changing the way you organize yourself and your time.
#9 Blogging Creates Opportunities
A personal branding blog can attract a lot of career opportunities. Bloggers are perceived as passionate professionals who took one step forward in the pursuit of their passions.
So, if you're a real estate blogger, a lawyer-blogger, or any type of professional who chooses to write quality information about your niche, people will choose you over a no-name professional that lacks an online presence.
#10 You Can Win Your Financial Freedom
The media features a lot of "success stories" of bloggers who started from scratch and ended up millionaires.
Well, those are the exceptions, yet that doesn't mean you cannot win your financial freedom by blogging about your passions.
Bear in mind that for a blog to bring enough revenue, it requires a strategic planning and a carefully chosen monetization technique.
Writing content is one thing, monetizing it is another. Before you develop expectations and standards, make sure you understand the difference between business blogging and hobby blogging.
Key Takeaways
Blogging is often perceived as a complex activity.
However, its complexity is definitely worth any business owner's time and attention, primarily because of the benefits involved.
If you're not convinced yet, I urge you to start a blog right now and witness all these benefits on your own.
If you're doing it right, which means following the best blogging practices, measuring your performance, and optimizing your results, your blog will become your most valuable long-term asset, both in terms of improved business performance and personal development!
---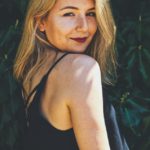 Tiffany Harper is a talented writer from New York, an extremely active woman, and a real leader. She began her career as a journalist in the publishing house and later proceeded it as writer and editor. Now she works as an experienced freelance writer, mostly in business, technology and education areas. Please do not hesitate to contact her on Google+ or Twitter.
---