If you're reading this, I'm going to assume you're looking for some ideas on how to make money blogging!
Great, that's what this post is about.
In this quick guide, I'm going to show you (with proof) how 50 days of blogging can lead to you having a money-making website earning you an extra income, with no more effort required after that.
This is not your typical blah-blah generic type of blogging guide.
You can think of it as a roadmap on what to expect and yes, I will show you exactly how to do this "50 days challenge" which I'm saying will lead to you making a bit more extra $$$, and possibly even adding another "full-time income" to your monthly bottom-line.
Sounds unbelievable? It doesn't matter, it's still true.
Just read this with an open mind and be prepared to work hard because while creating a brand new income source for yourself in 50 days is possible, it would only be possible if you put in a lot of work starting from now.
Let's get into it as I'm sure you're wondering if I'm just talking BS.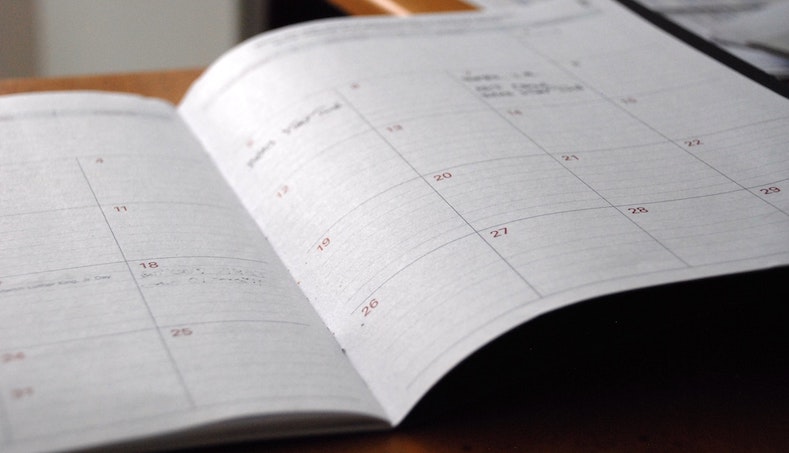 Can You Really Make Money Blogging?
YES, if that was not possible, I would not be here writing this guide for you on a cold Monday morning sitting comfortably in my living room.
You can definitely make money blogging. I have 21 ways you can do this here.
How much depends on you (and I will talk more about this further down below) but rest assured that people do make money blogging, and it's not too late for you to get in on the action either.
All you need to do is do the work, and if you do can do that, I will prove to you how whatever happens, you will still be able to turn your blogging into $$$s.
What Do You Need To Start Making Money Blogging?
Before you start on this 50-days of blogging adventure I'm about to explain, you need to make sure you:
Have a topic in mind – and;
You have a blog up and running already.
Both will take you just a few hours to get so it's quite simple If you have those two ready, you can skip the following part but for those who are brand new, with no idea what I'm talking about, I will walk you through getting both.
How To Find A Topic For Your Blog
There are many topics you can blog about that can make you money. Some can earn more than others, but you should not be worried about that (especially if this is your first attempt at blogging for money).
The topic you need to pick is the topic:
You find interesting.
You want to learn more about.
You know more than the rest about.
If something popped into your mind with those 3 prompts, that should be your topic.
It could be anything really. As long as you genuinely enjoy the topic, you're good to go but remember this, "blogging" involves a lot of writing so make sure you have "a lot to say" about that topic.
I won't go into more detail about picking a topic as we'd both be here all day, but if you want to learn more about how to find the perfect niche, check out this great guide.
How To Have A Blog (Website) Up & Running
After you have a topic in mind, the next thing you need to do is create your website, which is where you will be blogging about your chosen topic.
To do this, many would suggest you use BlueHost as it's the best/cheapest of them all, but since you're new here, I would also suggest you check out SiteRubix as it will allow you to get a free WordPress website up and running in just over a minute and, it also comes with video training on how to set it up.
Once you have your site up and running (don't worry it does not have to look perfect, just a simple website will do) it's time to get to start your 50 days of blogging.
Next up I'm going to tell you exactly what you should be doing in these 50 days, but please don't let its simplicity fool you, it's actually harder than it sounds but this method will guarantee you will eventually have a money-making asset by the time the 50 days are up.
Your 50-Day Blogging Challenge (What You Need To Do)
If I gave you the idea that you're going to need to be doing a lot of things for the next 50 days, you've got me wrong. The truth is, for the next 50 days, you ONLY need to focus on ONE thing, which is…
Creating content for your blog!
Blogging obviously requires blogging so when you're first starting out, focus on nothing else but beefing up your blog with blog posts (related to your topic). That's all you need to do. Here's why…
New blogs need time to grow. On average, I would say for your "new blog" to reach its potential, you need to give it at least 6-8 months. I've proven this is usually when the magic happens many times over with my affiliate niche site case study where I'm currently building 2 new blogs from scratch.
If you can focus on building out your portfolio of blog posts for the next 50 days, you will make money!
How many blog posts should you publish in these 50 days?
You need to figure out a publishing rate you can stick to, but my advice would be to publish as many as possible.
The hard workers reading this will publish 50-60 blog posts in that time, the others can maybe achieve 30. 30 blog posts is the minimum you should aim for in your first 50 days.
With time, the blog posts you publish during these first 50 days will start ranking in Google slowly but surely and one fine day, you will look at you Analytics and you will see your traffic behave like this:

You probably feel cheated!
You thought that just 50 days of blogging will start earning you an income in 50 days or less. I didn't lie.
You can actually make money in those first 50 days. That is definitely possible but to see the full potential of the money you will be making from these blog posts, you should wait at least 6-12 months.
Once you have a blog that's bursting with published content, it's only a matter of time before you start making money!
Down below I will show you how to make money, but one thing I want you to think about is the fact that even if your blog does not make money after 50 days, it still is worth something. Let me explain…
With every blog post, you should aim to have 1000 to 15000 words on each one.
This means that if you write 50 blog posts with 1200 words each (for example), by the end of your 50 days, you should have a blog with 60,000 published words!
That alone is enough to make you money once the traffic starts coming in, but you can also sell that blog! Yes, people are willing to buy blogs even if they do not make money!
A 60,000-word blog can fetch $1200, and I got to that number by charging $0.02c for every word published (which is actually the bare minimum you should charge for content).
If it's really good, you can value it at $0.05, which would make your blog worth $3000!
As you can see, these 50 days will make sure you get an ROI for your blogging but you obviously have to spend the time to create that content.
So that's the secret if you want to make money blogging.
Spend the next 50-days publishing great content, and give it time to grow. Once you start getting traffic (which will happen) you can then start making money off that traffic as well.
How Much Money Can You Make After 50 Days of Blogging?
This is hard to estimate as it depends on your traffic and the method you are using to make money.
My 3 favorite methods to make money online are:
Affiliate marketing,
Banner Ads,
Creating (& selling) my own products.
(You can learn about each method here)
To give you an idea of what to expect, let's say that after you publish 50 blog posts, you will start getting 10,000 people a month to your website/blog (which is very conservative).
If you sell a product (either as an affiliate or one you create yourself) that earns you $25 per sale, if you convert just 0.5% of that traffic (50), you are looking at an extra $1250 per month.
Of course, these numbers are random and your results will be different, however – this hopefully shows you that you do not need a "big website" to make money and you definitely do not need a lot of traffic either!
What Should You Do After The 50 Days Are Done?
After the first 50 days are done, you can either sit back and wait for the published blog posts to do their thing and start earning you money – or;
You can continue publishing more and more content on your website. The more content you have, the more money your blog will make (in the future).
One other thing you can do once you have at least 50 blog posts is to start sharing these posts on social media for a bit of boost in quick traffic. I have great traffic coming from Pinterest and it's now one of my biggest sources of revenue and conversions.
As you can see, 50 days of blogging can lead you to make more money, one way or the other.
If you're new to this whole blogging business, please do not feel discouraged! You can make money blogging, even if you are a complete beginner!
Of course, there are some learning curves which you need to get over, which is why I will again recommend you check out this free training course as it will show you exactly:
How to pick the right blog topic
How to start your website (with ease)
How to write great content people love
How to monetize your blog
How to use various methods to grow your income.
You can get access to this training course – for free – using this link here.
You won't be disappointed. I know this because it's where I learned how to make money blogging and if I can do it, so can you.
Final Words
That's all from my end today.
Hopefully, this post has made the point and also showed you it really is possible to spend the next 50 days of blogging and come out on the other side with a passive-income asset under your belt.
As you can probably tell, I'm super passionate about this business and that's only because I know it works and because I know anyone reading this can make money blogging.
If you have any questions, be sure to let me know down below. I'll leave you to it.