Every blogger dreams of making money with his blog. Although making money with your blog shouldn't be your only focus, it sure is nice to know how to build a full time income simply by blogging about the things you like.
When it comes to blog monetisation, I haven't found a better business model than affiliate marketing.
In this article, I'm going to explain to you what affiliate marketing is all about, what are the benefits of it and how you too can start making a full time income from your blog.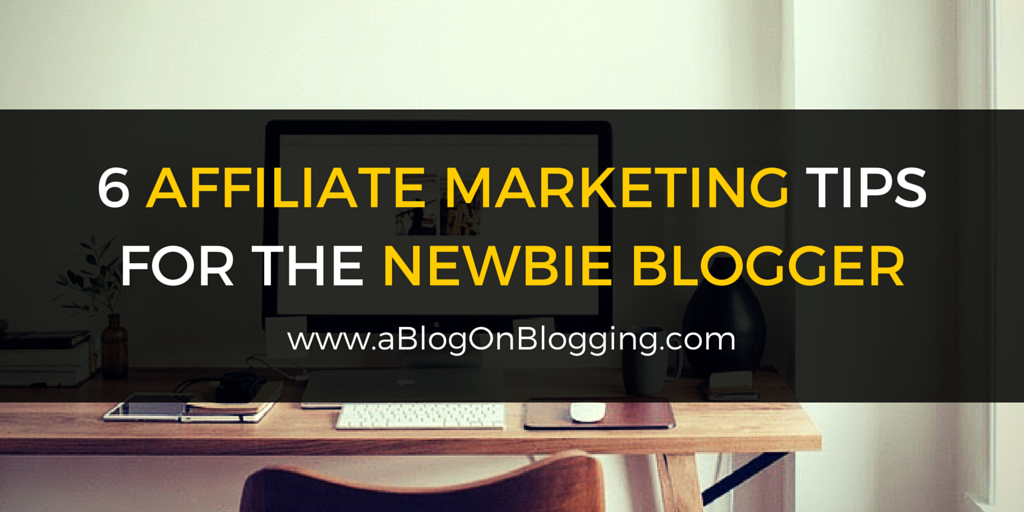 A Quick Look Inside Affiliate Marketing
Affiliate marketing is the business model that pays you a commission when you send a customer to a product (or service) and they make a purchase.
If I send a customer to a site and they make a purchase of $100, I'll get a commission on that $100.
Commission rates varies a lot and it could be anywhere from >4% to 75%<. It all depends on the product, affiliate network and product creator.
I call affiliate marketing the "holy grail" of blog monetisation simple because of the many benefits it can bring to your business (if done right).
Here are some of the benefits of using affiliate marketing on your blog:
It's cheap to get started:
Starting a blog business only costs around $10 a year (that's for registering your own domain). Once you have your blog set up, start applying some of these blog marketing tips and watch the traffic come in.
Once you have an audience, you can start doing affiliate marketing at no cost. (Never, ever pay money to be an affiliate).
Some great affiliate networks that I use that are free and very "beginner friendly" are Amazon, ShareASale & Clickbank.
A huge market for everything:
There are 3 billion people online today and with that kind of traffic, it's safe to say there is an audience for everything out there.
There are literally millions of products you can promote on your blog. Amazon has it's own affiliate program and you can get a commission off anything that is sold there. Yes anything ! 
Whatever your blog niche is, I'm sure there is a product for you to promote somewhere.
Make money 24/7
One of the main things that attracted me to affiliate marketing is the fact that I can make money in my sleep.
Not too long ago, I woke up to find out I had made $190 while sleeping! How great is that?
Because a blog never "shuts down", your business is running 24/7 and the possibility to make money is also 24/7.
The ability to take your business anywhere in the world:
Sometimes I run my business from my bed, sometimes my home office and sometimes on a plane at 30,000. I can literally work from anywhere in the world with an internet connection.
Affiliate marketing makes all this (and more) possible.
My 6 Affiliate Marketing Tips For The Newbie Blogger
Now I'm sure you're convinced of how awesome affiliate marketing can be right? Well let me share with you some tips (and tricks) I have learned in my 4+ years doing affiliate marketing.
Tip 1: Sell products related to your audience.
This may seem obvious but I see a lot of blogs selling products that are not related to their topic at all.
Please don't sell a "make money online" product on your fishing blog. It just doesn't make sense.
When choosing a product to promote, keep in mind the mentality of your visitor. If they're there for fishing tips, their mind is only thinking about fishing.
You can pitch the greatest product in the world but if it's not related to "fishing" then you're going to fail.
Tip 2: Focus on readers not customers.
If you want to start a blog, make sure you build your blog with the intention of informing and helping your visitor. Don't just create a blog to sell a product.
If you start placing affiliate links and banners everywhere, your blog will quickly lose its appeal.
Nobody wants to feel like they're being sold to.
Tip 3: Create a specific sales page for your product.
The best way I found that will prevent me "over selling" in my blog posts is to create a sales page for the product I'm selling.
These are what I call "pillar articles" and they are usually 2000+ word deep with information about the product.
When you create pillar articles like this, you can link to them in your blog posts instead of to an affiliate link directly.
This definitely helps conversions too because people who click on the links to these type of articles are already interested and the "pillar article" just sells heightens their interest.
Tip 4: Always sell a product you actually believe in.
If you want to make a full time business out of affiliate marketing, it's always ideal to run your business with integrity.
Don't just push any product that you find to make money.
If you're going to promote a product, promote something you actually use (or used before), find useful and are 100% certain will work for your customers too.
If you continually push sub bar products and services just to make a quick buck, you'll soon realise that nobody will start trusting your recommendations again.
Tip 5: Go for recurring commissions.
Whenever possible, always try to promote products or services that have a recurring commission.
There is nothing like making a sale once and then continue reaping the rewards for it for months and even years to come.
I promote products like this and recurring income is approximately 60% of my overall income, and that's with no extra work from my end.
How great is affiliate marketing right!?
Tip 6: Have Patience
[Tweet "Yes affiliate marketing can make you rich, but it can't make you rich quick."]
I'm sure you've seen some over hyped, BS product claiming you can make a thousand dollars by next week but I promise you, it doesn't work that way.
For months I made exactly $0 from affiliate marketing, then came the first sale (a whopping $0.87c), the next month I probably made $5… Now I make a full time income.
My point is, you need to have patience. If I had given up after months of working for $0, I wouldn't be here to write this guest post.
I left this tip for last because I absolutely believe that it is by far the most important factor you need to understand when starting with affiliate marketing.
I see too many bloggers get off to a great start only to abandon their blogs 3/4/5 months in. Usually just before they start seeing any results.
It's a shame really and I don't want you to go through this same thing.
Learn How To Win In Affiliate Marketing
If you want to find out more about affiliate marketing and how you too can start building a business with your blog, be sure to check out my free eBook "How To Win At Affiliate Marketing".
It will teach you in a step-by-step format what you need to do to start turning blog visitors into lifelong customers.
Thank you for reading.
CLV