Can you really make money with Wealthy Affiliate?
That is one of the most often-asked questions that gets asked by new members when they first join my #1 rated training course; Wealthy Affiliate.
Having been a Wealthy Affiliate member for 6+ years now (you can see my WA profile below), I think I'm equipped with enough experience (and proof) to answer that question.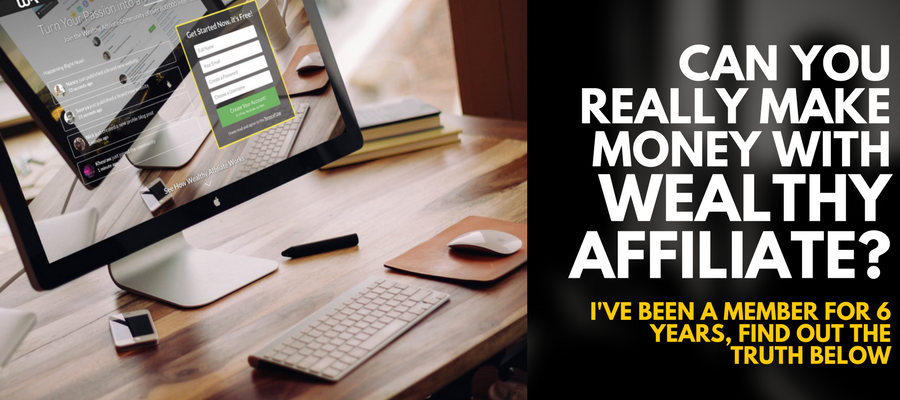 Can you really make money with Wealthy Affiliate?
No, Wealthy Affiliate

cannot

make you money!
Actually, it can, but not as you may think. Before I explain why you can't make money; let me just give you a quick story about my background and experiences with Wealthy Affiliate.
I first joined with Wealthy Affiliate around late 2009 / early 2010. I had just launched (and lost) a successful freelance marketing business and I was looking for new ways to make an income online.
I found Wealthy Affiliate, checked it out and didn't like the whole "work hard" mentality and decided to go my separate way and look for other forms of training.
The following months were spent buying up course after course, yet I still found myself with nothing to show for it and that is when I decided to give this Wealthy Affiliate thing one last go and go back to where I first started.
Disclaimer: I knew WA was a great place to learn, but I didn't like the fact that we had to do actual work and have the patience for it to happen. How silly right?
Long story short, I become yet again a Wealthy Affiliate member (on the 25th June 2012) and started working and going through the many training courses available inside WA.
Another few months down the line, and I still had nothing to show for it. Paying the monthly subscription at WA was becoming a bigger burden as time passed by, until one day…
One fine morning I decided to check my Amazon Associates account with a heavy heart (as I was sure it was going to show $0 like it had been for months) but this time it was different….
Congratulations Chris; You've made $0.87c!
Now, some might think I am telling you all this to show you how ridiculous trying to make money with WA is by only making $0.87c after months and months of work, but that is not what I mean:
I actually was super happy and excited and I had the biggest smile I had worn in months. I finally did it, I finally made some money online as an affiliate marketer.
*Please note that with my freelance business I was making $10000 to $2000 a month so I had made money online before, just not passively with affiliate marketing.
I have to admit; that those $0.87c changed my way of being and also my thinking in more ways than I can describe here, but I do go into it in my ebook: How To Win At Affiliate Marketing.
With those $0.87c clearly visible and credited to me in my affiliate dashboard in Amazon, I finally realised that:
It actually

does

involve work to make this happen (who would've thought)
I can do this over and over again and;
I did no "work" to make this money.
Let me explain to you what I mean by my last point:
When I say there was no "work" involved, I don't mean that I did absolutely nothing, because as I've explained; I've been working on my site for months at that point.
However, it happened while I was away from my computer and I didn't have to do 'anything" myself.
It was the time where my site started working for me rather than me working for my site, and even the transaction was handled completely independently of myself.
I did not have to ship the product, I did not have to get in touch with the buyer and I didn't have to do none of the work usually associated with selling an item.
I did that as an affiliate marketer and I got paid for my work!
From that point on, I realised that if I just keep putting in the work, that those 87c will get bigger and bigger and it's with great pleasure I tell you today that in fact; they did get MUCH bigger.
Nowadays my online earnings fuel my life free of the boring, mind-numbing life I used to have and I run my business how I please and whenever I please and I see no limit to how much I can make.
After reading this story of another Wealthy Affiliate student making $10,000 a month from Amazon, I decided that my next goal would be just that; $10K a month.
Although I am not quite there yet, I have absolute faith that I will be reaching that goal in the next few years.
By March 2018, I've already managed to match all my 2017 income and it just kept getting better and better from there.
That was my story of how I got started with Wealthy Affiliate and how it helped me get to where I am now. But I am sure you came here for answers and not motivational stories… 
Can You Really Make Money With Wealthy Affiliate?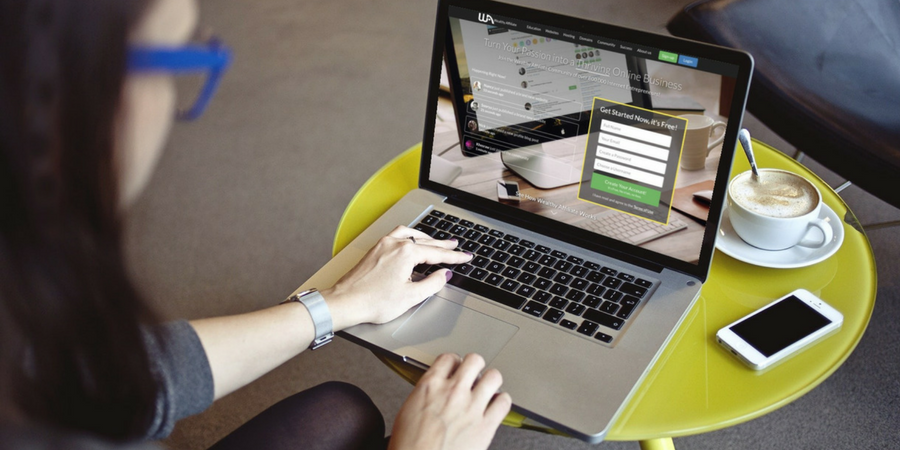 No, you can't.
Wealthy Affiliate will not make you money unless you DECIDE to make money with all the tools and training available in there.
I have now been a member of WA for 6 years and to this day I have not met anybody on there that has managed to make money "just because he/she is a member of WA".
All the successful marketers on there did the necessary work and they all have a similar story to share;
"Wealthy Affiliate is amazing, but you have to do the work necessary to make it happen yourself"
It's no use having the best training and not using it, just as it is no use to have a gym membership and never attending.
It does require work on your behalf and it's best you don't be fooled into thinking Wealthy Affiliate is some magical system that can make you money without you doing any work yourself.
I am a proud member of Wealthy Affiliate and a believer in the training provided in there. So much so that I have since become an affiliate for Wealthy Affiliate and in fact, I do make the most of my income thanks to the students I have in WA.
"Ohhh, so that's why you're saying Wealthy Affiliate is amazing only because you're an affiliate of it and want to reach that $10K by promoting Wealthy Affiliate?" 
If that question came from you, then let me explain to you why I became a WA affiliate:
My mission with this blog is to teach as many people as I can how to get out of the rat-race using the same methods that I use.
Now, if you want to join WA and have a fighting chance at making it happen, then by my guest and I would love to have you in there and help you achieve it
But please understand that Wealthy Affiliate is free to start with and use for as long as you like.
Go ahead and try it out for free, obviously, I won't be making any money but if you like it, then go ahead and go for the premium option which will be discounted for you as a bonus to my readers.
You will get enough time to realize how great and unique it actually is before you ever spend any money on there but I am sure that if you're really interested in having your own online business, then you will see that there is no other place like Wealthy Affiliate to TEACH you how to make money online.
I have not even begun to touch the surface on what Wealthy Affiliate really offers and that's because I wanted to keep this post short and sweet.
You can find out more about it in my full Wealthy Affiliate review >> 
Wealthy Affiliate Success Stories: How Much Money Can You Make?
Before I leave you, I'd like you to read some of the reviews that my own students inside Wealthy Affiliate are leaving (you can see all reviews here).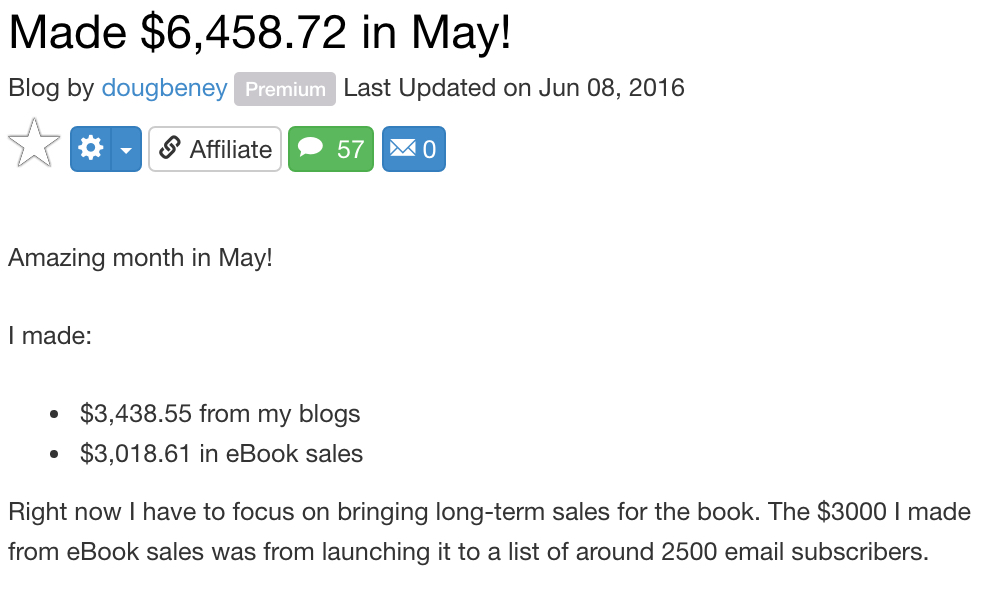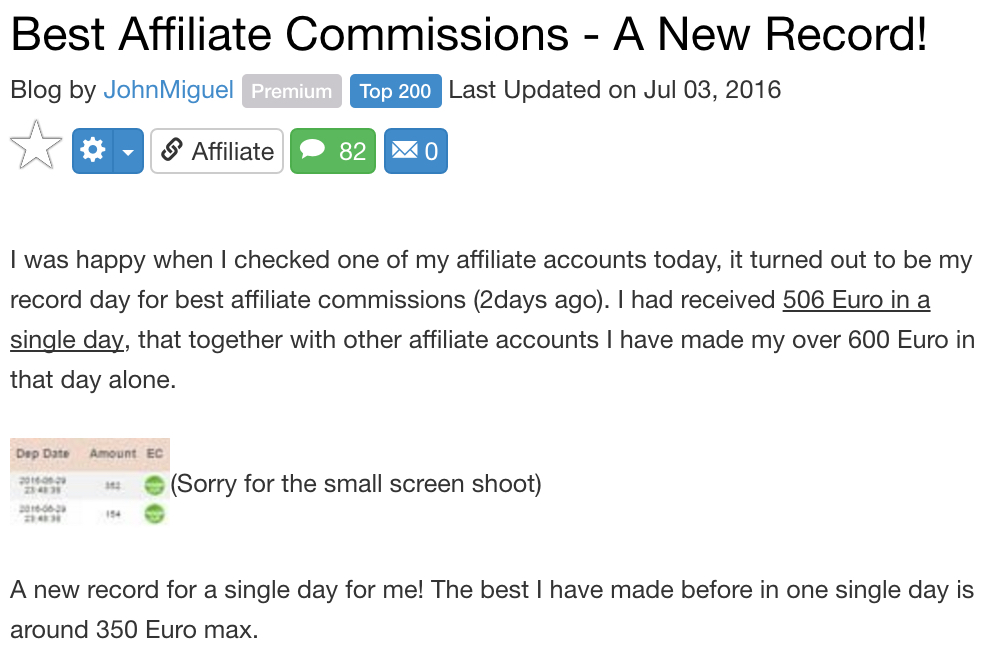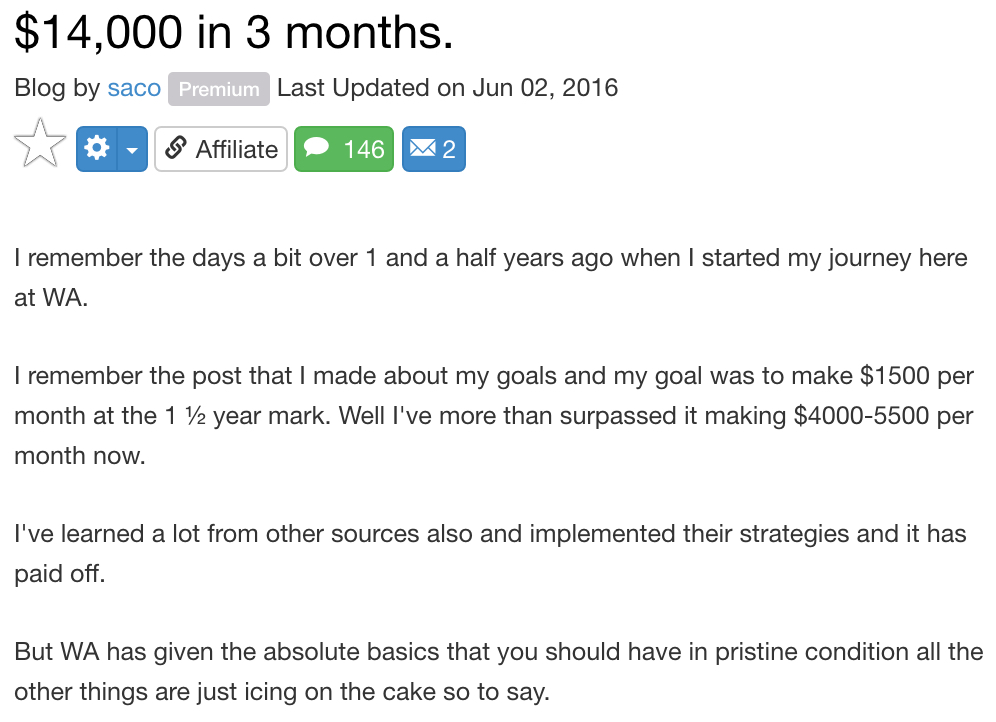 If you would like to get the same results, all without spending a dime to get started, then use the button below to create your brand new Wealthy Affiliate account.
I look forward to seeing you in there and helping you succeed, but you have to take that first step yourself.
See you on the inside.