Blogging is an easy way to make money, isn't it?
You're reading this, so the chances are that you are a blogger making money but still need to make more.
It could be that you're merely starting out, and your blog hasn't reached its earning potential. It could be that you want to create multiple income streams.
Whatever the reason, you're not alone. Many bloggers welcome the idea of making money on top of what their blog is earning.
As you work your way to that five-figure income you're aiming for, you can take on side gigs to supplement your current earnings. You are not lacking for options to make extra money without leaving your desk (unless you need to go get a drink or go to the loo).
You can keep working on your blog to build it up and add to your regular earnings without breaking (too much of) a sweat.
Need extra income? Here are five easy side hustles for bloggers.
7 Easy Side Gigs for Bloggers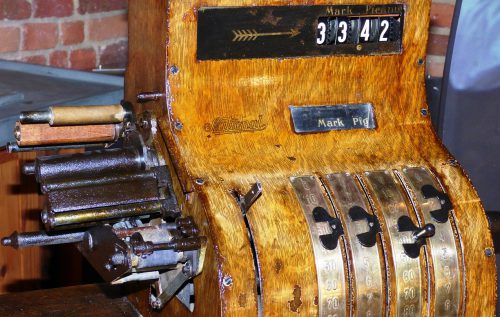 1. Ghostwriting
Ghostwriting pretty much covers anything writing-related. There are always people looking for someone else to do their writing for them – from ads to articles to blog posts to landing page copy to e-books.
These jobs can pay well, especially if you've got your blog content to back you up.
The better your blog is, the higher rate you can command. Additionally, the more specialized the topic, the nicer the pay. Say you've got experience in content marketing, you can charge more.
The only drawback is that you don't get to have your name tacked on to the work, but if that doesn't bother you, ghostwriting is an easy way to make more money.
You already write for a living, so you can do this with your eyes closed.
2. Social Media Posting
Even easier than writing articles, blog posts, and other types of copy is social media posting.
How much time have you invested in learning the ins and outs of social media? You've probably read about and experimented a lot with post types, length, publishing times, and other engagement practices – all for your blog.
Why not make use of this already existing skill and sell your services?
3. Forum Moderation
Where do you go when you have a MacBook issue that you want to solve (or confirm whether Apple knows about it or not)?
What about when your dog has some sort of rash and you're not sure what it is but you don't want to go to the vet just yet? Or maybe you like to cook and you enjoy sharing recipes and interacting with like-minded people.
The best place: a forum.
A forum is where you find real people with the same ultra-specific needs and interests as yours, but to make them run smoothly, people need to work in the background. Forums are not run by robots – well, not yet.
One of those people are moderators or mods.
A mod's tasks include monitoring posts and threads, commenting and replying to posts and questions, among others. It's a pretty easy job which usually requires a couple of hours a day depending on your agreement with the forum owner(s).
4. Mystery Shopping
Don't scoff at the idea. Mystery shopping is an excellent side gig for bloggers as it doesn't tie you down and you can get more than cash out of it.
Depending on the gig, you can enjoy new dining, shopping, or entertainment experiences – all for free PLUS pay.
You may have heard negative things about mystery shopping programs, and some of them are valid as many scammers have gone under the guise of these programs to dupe people.
Before you sign up for a program, better do a background check – see if they are a member of the MSPA. Also, rule of thumb: don't pay to join.
5. Product Reviewer
Review products related to your current blog or start a new one dedicated to reviewing products. These two options may take more effort as you need to build up an audience to make significant money.
The easier and more efficient way is to sign up for product review programs.
There are companies which run review programs specifically, and if you get accepted as a tester, you can earn up to three figures in one testing (though this is not always the case).
Companies to check out: BzzAgent, Consumer Worldwide, and Esearch. Specific companies like L'Oreal, Johnson&Johnson, and McCormick also have product testing programs although not all offer pay.
6. Survey Taking
Another easy way to make money is by taking surveys.
You've heard all about them – answer questions for less than an hour and get paid. Most of the time, you don't get a lot of money for each survey but it all adds up.
Again, be careful that you don't sign up with shady companies; always do your research.
Companies that are known to be reputable: Opinion Outpost, Global Test Market, and Pinecone Research.
7. Search Engine Evaluation
While search engines rely heavily on algorithms to produce search results (Google updates, yes, we're looking at you), they aren't foolproof (again, Google updates).
No matter how smart the experts behind these algorithms are, they can always use a second set of eyes to determine the accuracy of the results the search engines serve up.
That's where search engine evaluators come into play. These are individuals who test out – you got it – search engines and rate web pages based on guidelines provided by the company.
This job is not as easy as the others in the sense that the companies demand more of you, but they can pay well. The leading brand in this niche is Leapforce, so if you want to get started on search engine evaluation, go here.
There you have it – seven easy side gigs for bloggers. Side gigs that will top up your rainy day fund on a regular basis without taking too much of your time.
Before I go, I'd like to mention that aside from the places I mentioned above, you can find these types of jobs on platforms like Upwork, Fiverr, Indeed, and Craigslist.
BONUS: Affiliate Marketing