One of my biggest hurdle in my blogging was, and in some cases still is, to get people who are interested in my content interested in joining my newsletter tribe thus having them become "a lifelong reader".
Yes, in this post we are talking about email marketing and how to get leads, but more importantly, we will tackle how to create lead generation forms (that convert with ease).
It sounds simple enough, right? You get traffic, and some join your email list and become a new lead for your business.
It is simple in theory, but making sure you have the best possible lead generation form to begin the process is the hardest part of it all.
Luckily, as with all things, there are ways to do this well, like using proper tools that allow you to personalize the forms in detail.
Creating The Perfect Lead Generation Form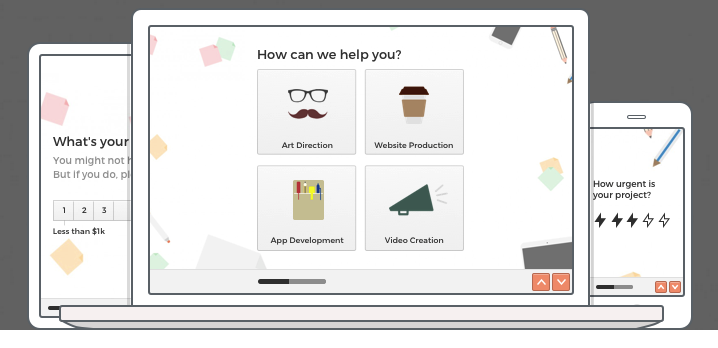 There are a lot of online tools that will help you create attractive and personalized lead generation forms with ease that you can put on your blog and start turning those readers (which you worked hard to get) into lifelong customers and ambassadors for your brand.
How To Use These Lead Generation Forms
I always create specific forms for the many different pages that get the most traffic on my blog.
After I see that a post is getting traction and is doing well with regards to traffic, it's only logical to go the extra step and make sure I am getting the most out of this traffic.
It's important to customize the form according to the page where it will appear to fit the audience you are trying to convert. And always bear in mind that an attractive, appealing form is more likely to be used.
The Benefit Of Creating A Lead Generation Form
Why do you need a lead generation form? What are the possible outcomes of getting people to subscribe to your list and sales funnel?
Well, you may not know this, but once a visitor comes to your site, see what he wants and then leaves, chances are he probably won't come again. Ever.
Just like any offline business, online business need repeat customers as much as they need new customers and to this day, email marketing is still the best way to keep readers in touch with your brand or business.
Not even social media can come close to the powers of email marketing.
So, would you like to have a one time visitor become a lifelong customer?
I am sure you do and so does everybody else hence why it is super important to work on lead generation forms are appealing and effective enough so you can star optimizing your whole sales funnel for the best results.
Final Thoughts
Thanks for reading this post, and I hope this has shown you why you need to start looking into this.
Also, let me know if you have any Qs down below, I'd love to hear your thoughts and experiences.