Pinterest is one of the primary social media platforms focused on sharing visual or graphic content. Pinterest has its own version of tweets known as pins which are basically visual images, infographics, images etc. uploaded and shared by other users on the site.
Like any other social media networking site, your success is directly proportional to the outreach you have on Pinterest.
Apart from some basic principles which are common between Pinterest and other social media platforms such as having a large following, engaging with your followers etc. the nature of Pinterest has its own unique challenges and many new users struggle when it comes to getting more followers on Pinterest.
This is also the case with users who have been using Pinterest for years as few people are aware of the methods used for gaining followers on Pinterest.
In this article, we will explain some easy to implement ways for getting more followers on Pinterest.
How To Get More Followers On Pinterest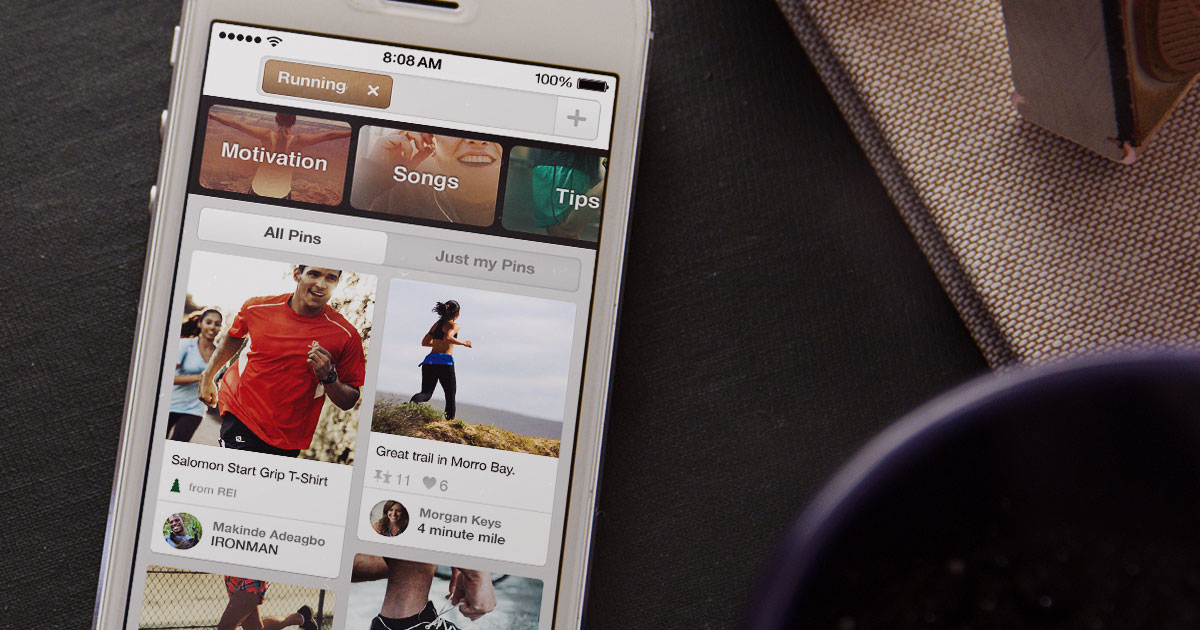 Follow Other Profiles
Following people on a social media gives you access to content which you can repost, repin or retweet. Another advantage of following others is the law of reciprocity as the people also tend to repay this favour by following you in return.
So, the first thing which you must do after joining Pinterest is to follow other users, boards and topics as this will allow you to exponentially increase your Pinterest network.
See: 18 Pinterest Experts Share Their Best Kept Secrets For Success
Share Original And Unique Content
Most of the content shared on Pinterest is repined from others and per some estimates only 10-20% of pins use original images and graphics.
This gives a huge advantage to users who can create their own images, graphics, visual quotes or infographics as Pinterest users are looking for original content to repin.
With a small investment of time and energy in creating original images and graphics you can easily amass thousands of followers.
Repin Content You Like From Other Users
Creating original content is time and very few social media marketers have the resources and talent to create original content on a regular basis. To post content on a regular basis you will anyhow need to repin content posted by other users on the Pinterest.
Repining content also has another advantage as the users whose content you repin will be able to see your profile and people have a tendency to follow users who repin or repost content shared by them on social media platforms.
Use Keywords In Your Pin Descriptions (My Secret Hack)
Pinterest has its own search engine which allows users to search for pins based on keywords. Many people overlook this fact and make the mistake of leaving descriptions empty or writing descriptions without a keyword.
You can easily increase the visibility of your pins by adding keyword rich descriptions to your pins.
Connect Your Other Social Media Networks To Your Pinterest Account
You can easily increase the reach of your Pinterest account enormously by connecting your Pinterest profile with your other social media accounts such as Facebook, Twitter, LinkedIn etc.
You can easily tweet or share your pins and Pinterest also allows you to add your social media account URLs in your profile bio. This will allow other Pinterest users to directly follow you on other social media platforms.
Add The Pinterest Follow Button On Your Website
You can turn your website visitors into Pinterest followers easily by adding a Pinterest follow button on your website.
Although, businesses have realized the importance of social media, still most of the websites have only Facebook, Twitter and LinkedIn buttons.
This sort of self-harming behaviour results in many Pinterest users losing vast number of potential followers. If you also have a blog, then you can also add the Pinterest button on the blog posts.
Add Your Pinterest Profile Widget On Your Site
Pinterest profile widget like follow button leads visitors directly to your Pinterest profile and is an indispensable tool for someone looking for getting more followers.
You can easily add the profile widget by adding a small code snippet to your website.
Profile widget is often more effective than follow button due to its larger size and it can also show up to 30 recent pins. Pinterest profile widget is highly customizable as you have the option to create a widget of your size and can also select from the available sizes.
Comment On Popular Pins
Popular pins are often shared by many and it's not uncommon to see hundreds of comments under a pin. Sometimes such pins and repin are a place for active discussion involving many Pinterest users.
You must develop a habit to comment on popular pins as this will give you further exposure and may be helpful in getting more followers.
Mention Others In Your Pins
Pinterest like Facebook and twitter allows you to mention others and each time you mention a person on Pinterest he will be informed. You can easily mention a person in the description of your pin and can attract his attention towards the pin.
This often leads into a small discussion and you must not lose this opportunity to build a bond with the person in question as a single repin from an influencer can result in dozens of followers for you.
Promote Your Boards
As anyone who has used Pinterest knows, users are more interested and often follow whole boards focused on a single subject than pins.
Most Pinterest marketers understand this and thus it's not rare to come across users with multiple boards focused on single topics.
You can also consider promoting individual boards instead of promoting single pins or your profile as sometimes it's easy to get more followers by using this strategy.
Contribute To Other (Shared) Boards
You can also share your original content on other boards, comment and follow the boards related to your topic and participate in various discussions taking place on these boards.
This is a method frequently used by users who are interested in building genuine bonds with others and can result in hundreds of followers if practiced carefully.
Try this great search engine tool to find shared Pinterest boards in your industry.
Final Thoughts
Pinterest is a unique platform focused on sharing visuals and images and has proved to be more effective for generating sales for retail ecommerce websites.
Like any other social network, you will need to work a bit harder when starting on Pinterest but with dedication and hard work you can easily get followers on Pinterest and generate more sales and profits for your website.
Pinterest is also used for affiliate marketing by many and the strategies discussed in this article can be easily learned and applied by affiliate marketers who want to sell affiliate products via Pinterest.