What's your main blogging goal?
If the first thing that comes to mind is "to publish posts regularly", you're part of a large group. That is, after all, what online publishing is all about.
It is imperative, though, that we understand that publishing posts is only part of the deal. If you run a business, your blog may be a tool to convert customers. And more than getting posts up, you want to engage your readers.
That is, you want them to interact with you. You want to hear from them via measurable actions like comments, clicks, and shares.
With so much information to process online and multiple device usage at any given time, readers are easily distracted and engaging them becomes more of a challenge.
However, challenging it may be, it is not impossible. With a few good practices and the right tools, you can increase user engagement. Let's check out some of these.
How To Increase User Engagement On Your Blog
Build Your Community
It is in our nature to want to belong, and that extends to our lives online. Why are Reddit, Quora, and other similar sites so popular? Why do the likes of Pat Flynn and Seth Godin have websites/blogs/podcasts that attract people in droves?
They give people a sense of community. A sense of belonging.
That's also the reason for Facebook groups and Google+ communities. There's another way of fostering a community which directly impacts user engagement.
When you build a website, go beyond the usual "I'll provide content". Instead, provide a platform for your users to generate their own content.
Enter forums.
With forums, you actively ask your readers to share their opinions and knowledge, as well as seek out answers from their peers. And from your end, you get the interaction you want. Definitely a win-win situation.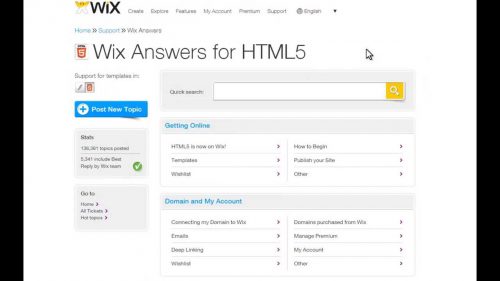 Tip: Use a website builder such as Wix, which has a forum feature. With little to no technical knowledge, you'll be able to set things up easily.
Keep In Touch
It's easy to forget a website, and if visitors read you only once or twice, you may fade into the background. It is your task to remind them of that awesome blog they were reading a week or two ago.
And what better way to do that than sending emails?
Before you can send emails, however, you need to gather addresses. Thanks to tools like SumoMe, Aweber, and Mailchimp, creating and implementing signup forms is a breeze.
ShoutOut is even better if you have an online store as you can pull customers' data from their account.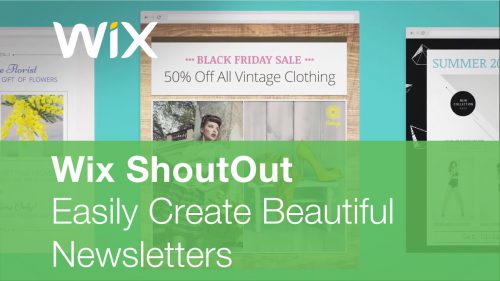 What Is ShoutOut?
ShoutOut is a revolutionary new email marketing tool by Wix that will allow you to reach out to your customers and blog visitors anytime you need to get your message out to the masses.
One of the best features, and which is why I am calling it a revolutionary email tool" is the fact that you can now send "mass emails" to your followers through your mobile phone – an opportunity not given by anther other email management software, but that is not it.
Shout out will also allow you to:
Create and share an email in minutes.
Send beautiful emails with Fully customizable with themes and templates at your disposal.
Share your emails to your social networks
Access your email stats available from your campaign on your phone and
many more – see ShoutOut here.
Since we're talking about email marketing, one (bonus) tip that I can give you is to make sure you have the express consent of readers.
Confirm that they want to receive emails from you.
Once you have addresses, you can keep in touch with your readers with the main goal of making them feel involved – again, tapping into the human need to belong and feel wanted.
Things to keep in mind when using your email list:
Send emails wisely. Don't flood your readers' inbox.
Kinds of emails to send: weekly/bi-weekly/monthly newsletters providing new content from your blog; announcements like new products; promotion of sales
Design emails so they look good but load fast. Bear mobile users in mind.
Write emails so that you direct readers to certain pages on your site. Your goal is to get them to click.
Provide More Information
We have to admit that we all are lazy to a certain degree.
Sometimes, we won't do even a simple search to find out a little more information, but when it's presented to us, we'll click without a second thought. That's why interlinking is a good practice.
We give our readers related information without them having to do anything but click. Additionally, since we're in control of what we link to and what anchor text we use, we enjoy engagement, traffic and SEO benefits. Again, a win-win.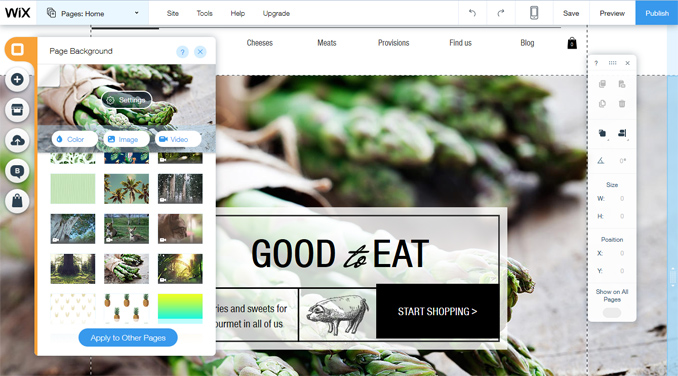 Tip: Use related post plugins (here's one: Related Posts) for ease of implementation.
Encourage Sharing
Create content that people want to share. You already know this concept. But how exactly do you do this?
One simple and yet effective way is to use in-post elements such as quotes. People love quotes – sometimes to an irrational degree, but use them appropriately and you'll have higher sharing rates.
To increase those rates further, make it easy for readers to share those quotes. Plugins like CoSchedule's Click To Tweet are great for this.
Highlight a quote, and make it so that readers are only a single click away from sharing it.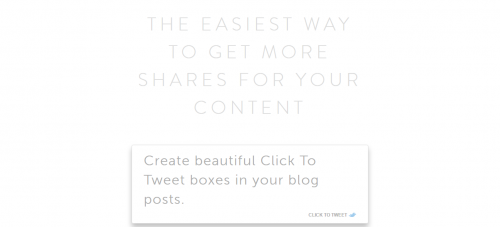 This user engagement technique is not only for quotes from famous people. You can use it to highlight snippets of your post. That's actually even better as you will be the one quoted and you'll be the one to get the exposure.
Your Turn
Getting your readers involved should be a priority, and the above ideas are sure-fire ways to achieve that. However, you must not forget that your content should still be worth your readers' time.
Engagement is enhanced with the tips and tools I mentioned, but don't forget the foundation.
Have you used any of the above? What was your experience like? What other techniques and tools do you use to encourage your readers to get involved? Please share your comments below.