Lately, I have been getting very much into drop shipping and the whole interesting process on how to start a drop shipping business.
This is an area of online business that I never intended to get into, but after seeing the many benefits of it, trying it out for myself, and making some good money with it, drop shipping has become one of the main focuses for me in the past few months.
Today, I want to talk to you a bit about drop shipping and more importantly, how to start a drop shipping business from home and with a small budget (you are going to need some money to get started).
I'll also share some tips on to how make it a successful venture for your online business portfolio.
In a previous post, I discussed my story with drop shipping and some simple tips to remember before getting started. Today; I want to talk about actually setting up your store and getting ready to sell and make money.
What is Drop Shipping?
A Beginner's Guide To Drop Shipping

Find Your Niche
Before we discuss anything else here, we need to figure out what your niche is going to be.
Now this is a bit difficult and it does require some planning, but the good news is that every niche can be turned into a drop shipping business.
Some are better than others sure, but whatever you want to sell; is a good idea. There is a market for everything online and whatever it is, you will do great.
Also remember to niche it down as much possible and do not be afraid to experiment (and go obscure) as much as your imagination allows you to.
There is a store that sells everything blue, just to give you an idea. There also are stores that sell the weirdest things you'll ever imagine.
The point is; do not stress this too much. I've written a post on how to find your niche not too long ago, maybe you should give that a look.
It will show you how to find an industry, niche it down and then go even deeper into the topic.
Understand The Logistics Behind Drop Shipping
Although I have been doing online business for years now, getting started with drop shipping was new to me as it was a completely different process and "way of doing things".
In the past, I've always been the affiliate, selling products for a commission but this around, I am the "merchant" where I decide the markup and my overall profit margin – which is awesome, but nonetheless different.
So how is drop shipping different that doing affiliate marketing?
Drop shipping puts you in the driver's seat.
You're allowed to set your own price, set your profits, run promotions, give away discounts and much more – all these things are not available with affiliate marketing.
With affiliate marketing, you are at the mercy of the product merchant and whatever he or she will do, can and will affect your business.
Although there are some other challenges with drop shipping, I'd say you have more control with it than you do with affiliate marketing.
Next, we'll be talking about how to start a drop shipping business along with some of the tools you will be needing to get started.
Setting Up Your Drop Shipping Store
Now that you have a niche, it's time to start the process of creating your own online e-commerce store where you will sell products, capture payments and so forth.
If this sounds complicated, don't worry cause it's not.
I also used to think this process was too difficult and too complicated but after I read an ebook (which got me started with drop shipping) I managed to surprisingly set it all up in a matter of minutes.
Tools You Will Need To Get A DropShipping Business Up & Running
I only recommend two products if you want to get started. They are both a paid tool but this is something that you absolutely need to run it properly and successfully.
The two tools I am talking about are Shopify (which I am sure you heard of already) and Oberlo.
Oberlo is a nifty little product that will automate your whole dropshipping business.
Technically; you can do it manually but seeing as how Oberlo only costs $4.90 a month, this tool will save you so much time and confusion it would still be worth it if it cost 10x the amount. (But don't tell them I told you that).
I will explain how Oberlo works in the next section:
Tools Need To Complete Your Drop Shipping Order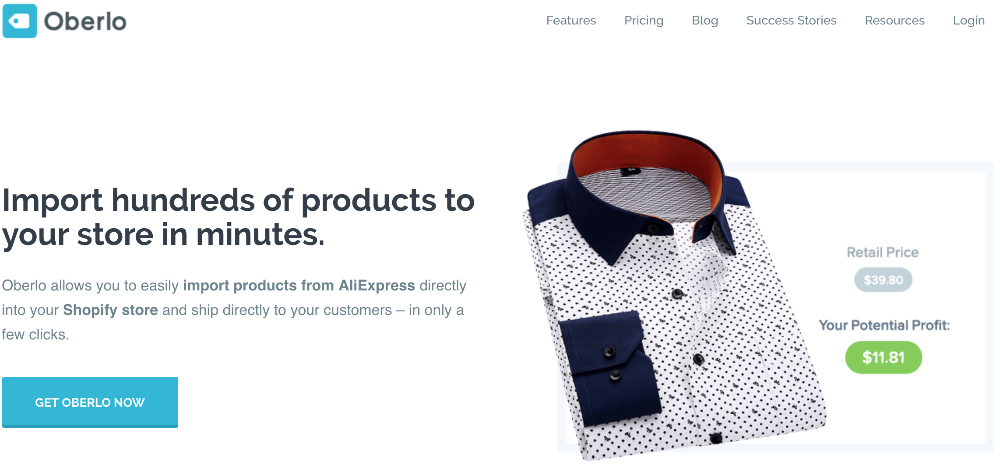 You are going to need Oberlo and a dropshipping supplier. I am currently using AliExpress but I know there are others out there so take a look at this list if you want something else, but for the sake of this guide, I am going to go with AliExpress.
Basically, this is the whole process of selling & shipping your items with Oberlo.
You receive an order on your Shopify Store
You place the order automatically via Oberlo
Once it's been shipped, you mark it as "shipped" and you're done.
The best part of this all, is that you get paid first. Once you capture the payment via PayPal, Oberlo will handle the rest.
This is great because dropshipping does not require you to have money upfront. You get paid first, then you use the funds to buy (and ship) your items and simply pocket the profit.
Sounds exciting? It is!
This is what I made with Oberlo (and Shopify) in November 2017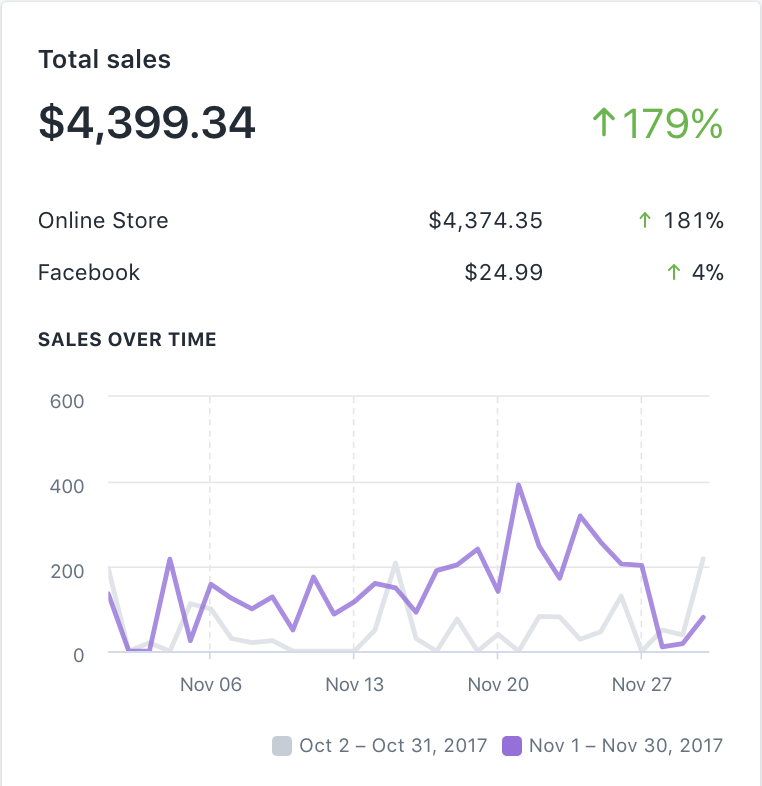 I know this doesn't look like much, but keep in mind that I was not involved in any way with these transactions, all I did was pocket the profit.
Sure it could be better, and I am sure it will be once the store gets more and more known but for now, I am very happy with it all!
Some (Extra) Tools You Don't Need But Would Help
Now, as with everything online; tools that make life just a little bit easier are abundant, and I for one love to make use of these tools.
The following tools are just a recommendation. If you want to know how to start a drop shipping business, then the above tools I already mentioned are already enough. However, the following list of drop shipping tools would definitely help:
FaceBook Ads
My initial strategy for promoting my store was using Facebook Ads. Now I know what you may be thinking; you don't want to spend any money and I understand that but please understand that if you know how to run Facebook ads, you are going to be getting extremely cheap clicks.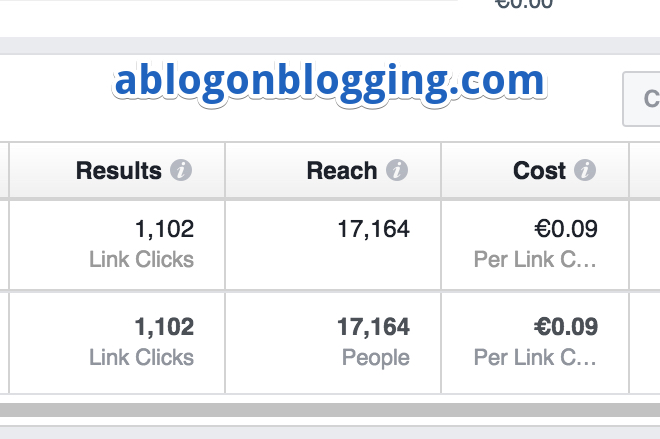 I am currently paying just $0.09c a click to run my ads. This is peanuts when you consider I am selling jewelry with a markup of 200% !
This is something you should consider, especially if you are just starting fresh without….
….An Already Established Social Media Presence Online
I am also lucky to be building my drop shipping store alongside my blog (that gets close to 1,000 unique traffic a day). Please note the store is on a different domain, but this still helps.
My Facebook page for the blog also has around 9500 LIKES on it at the time of writing this so I'm currently also testing promoting some products through the page.
This is not something that you just have "laying around", but it does not hurt to have one or to work towards getting one. Again; using Facebook Ads is a sound idea to get a FB Page buzzing with activity.
NB: Yes I am a Facebook Ads fanatic, learn how to do it and try it out; you'll thank me later.
Buffer
Buffer is a nifty little tool that I use (and love) to schedule all my social media postings throughout the days, weeks and months.
Why is this needed?
Well, you do not need it per say, but it does help with keeping up to date and sharing your latest products on your timeline in a timely, spaced out manner.
I do believe that social media is important, especially when it comes to eCommerce businesses like drop shipping.
Again, this is not needed but I urge you to give Buffer a try. It's free to use (with limited capabilities) so you won't be losing anything with giving it a try.
Training On Drop Shipping & How To Do Business Online
Obviously, this little guide I prepared for you today is not going to teach you everything you need to know about drop shipping, hell I don't even know everything that is needed to be learned, but I am moving in that direction and so can you.
If you have an interest in building a great business online through drop shipping, or any other kind of business for that matter, then you need training.
My first recommendation would be to get yourself the free ebook from Oberlo which in a few easy-to-read pages, managed to explain everything I needed to do to start a drop shipping business.
Next, you may also want to consider joining a training course university called eCom Elites, which I have rated the #1 source of information for digital entrepreneurs.
You can find out more about eCom Elites here >>
Once you start understanding the business side of "online business", then you'd know what challenges you'll be facing to get the results you need and want to appear.
There is no magical formula or super-product that can start your business for you so stop looking and get involved in it yourself.
Get your hands dirty, spend a few hours a day learning, spend some money and energy on your dream and watch it as it slowly comes to life.
I've been building my online business for 5 years now and I am still not where I want to be with it. This dropshipping piece that I am starting right now is just another piece of the puzzle and I know there is a lot more to do.
Start Your DropShipping Business (ASAP)
Do not wait until tomorrow, next week or the next month. If you want to know how to start a drop shipping business then go get started right now and start working at it.
Trust me being a practitioner will teach you way more than all the blogs and guides you could ever read. Plus it took me just a few hours to set up my store so we're not talking about too much time here.
Can you find a few hours in your schedule to build a business? If not then you already got your answer.
Final Words
Thank you very much for reading this guide. I really hope this post has helped you understand exactly how to get started with drop shipping and all the things you need to make money with it.
As always, I am here to help so if you have any questions, be sure to let me know and I'd be more than happy to help you one-on-one over at my free mentorship program.
Talk soon.
Chris Lee