It's hard starting a business, isn't it?
It takes a tremendous amount of patience, time, motivation, skills and even money; and the result is not always as you'd expect it to be. In fact; most business getting started today will probably close down in the next 12 months.
That is harsh and heartbreaking at the same time.
I should know, I had a lot of business opportunities that I thought are going to be great, but turned out to be a nightmare after putting in a tremendous amount of effort, time and money into it.
This, if it ever happen to you, will make you want to give up and believe me; it's much easier to give up then to keep going and to keep pushing, BUT if you want to have a successful business, you need to stay focused and not give up!
That's right! Keep chugging away at it!
Today I want to discuss with you how to stay focused on building your online business, even if after so many tries and failures, you still think you can do it.
If you think you can do it, you can! *cheesy much?*
Online businesses may not work the same as an offline business but it still needs to be considered as "a business" and yes; there are people who have a flourishing online business (after many failures) and so can you if you learn from their (and from your) mistakes and keep going no matter what!
By the way, I am writing this just 20 minutes after losing a huge amount of my portfolio trading FOREX.
I've talked about FOREX many times before as a way to make money online, but today I got bitch-slapped back to reality and learned that it sure is a risky business that's a tough nut to crack.
UPDATE: See my lessons from failing at FOREX and how you can avoid failure as well.
Anyways, I am telling you all this because at this very moment, I feel like the world was just swept from under my feet and I do feel a bit bitter.
A few flashing numbers and 5 minutes that I wasn't paying attention cost me around a month's worth of earnings from my other business (mostly blogging and affiliate marketing), so yes; this sucks incredibly bad!
However; recovering from this punch I just got hit with, I now realise how important it is to not lose your focus when building your online empire.
Luckily for me, I do have other businesses doing well so this is not the end of the world for me, but for the newbie online entrepreneur out there, a minor punch like this can have much more severe consequences – probably enough to make you quit.
If you want to start an online business but you're struggling, or you're thinking about starting one but not yet know what it truly takes to make it, then this post is definitely for you.
Thinking about it and learning about it is one thing, but being "in the field" and constantly getting punched in the face (because yes that is what an entrepreneur does), is a different story.
However, if you are well prepared (which hopefully this blog post will do that for you), you're going to know how to adjust, how to avoid doing mistakes and also how to stay focused on building this online dream that you have.
On that note; this is not a dream at all. Online businesses are a reality so whatever somebody may tell you; yes, you can make money online. (I just wanted to get that out of the way before I get on with it.)
So without further sad stories and inspirational quotes, here goes;
How To Stay Focused On Building An Online Business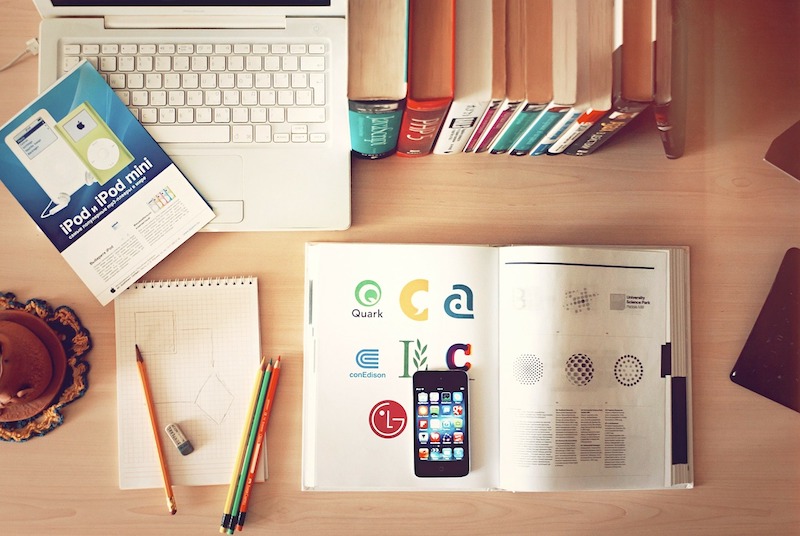 Understand You Are A Beginner Here
One thing that my students often do is they think they can "try this out" for a week and they're good to go. It does not work like that.
I have been running my business online for 5 years now, and every month or so I am faced with a new challenge that I have never experienced yet.
Again; playing it in "real time" is much more different than learning about it and you are going to have to go through this learning phase, take a few punches yes and get on with it.
The way I see it is this:
The more I get punched, the more I know that I deserve this "thing" that I am going after.
Think about it; how many people wanted to try something and became a master of it after a few weeks with no troubles or pushback whatsoever!?
It is insane to think like that, and yes you have to remember you are a beginner that is learning a highly intriguing skill.
Online business is not for everyone, but I think the ones that deserve it are the ones who fail a million time and keep going only to have a shot at making it after so many years and effort.
If you're a beginner; do not feel discouraged either. You are taking the first step into the unknown, and you are allowed to make mistakes!
Understand that you are a beginner and you need to learn, nobody will laugh and point their finger at you if you failed as a beginner. If they do, you can direct them to this post where I say to them; go fuck yourself!
It Takes Time To Develop Skill
From FOREX to blogging and affiliate marketing; all these things require skills that are not so easy to master. If that was the case; everybody would do it yes!
However; if you keep chipping away at this rock in front of you, eventually it will break, and you will become a "teacher" and an "inspiration" for others to follow suit.
That is what I am doing here with this blog and my other one (3HUNDRD.com).
I went through the struggles, finally made it to the point where I make consistent income online, and now I am sharing what I have learned in these past 5 years to people that are "the beginners" starting out.
When Something Goes Wrong, Look For The Lesson
Something will always go wrong, sorry to be so negative but even the best of us had to deal with some missteps along the way.
It always happens, and you too will experience this but do not worry; here is how you should deal with it:
Whenever you are faced with a challenge, you make the wrong decision, or things are just not working out. Stop for a second and ask yourself why it is happening.
If you have a website where you sell your products but you are not getting any traffic, then you must be doing something wrong because websites get traffic. This does happen. You either need to give it a bit of time (especially if you're a beginner) or else figure out what you are doing wrong.
I can give you 2 examples of these from my own mistakes. Let's take the FOREX mishap for instance;
I for a fact that people make money on Forex, and I also made money on Forex and was doing quite well for some time making around $50 a day trading, but somehow it went all wrong.
What is the lesson here? The lesson is that I should have known better. People do make money on FOREX, but they're surely doing something that I am not doing; it's my job to find out what is it. 
Same goes with blogging and monetizing your blogs:
I knew people were making money blogging (and they still do), but for the first few months of my blog's life, I made $0. (see my story of how success takes time).
Now I know that I always say that you should only focus on building up your content in the first few months of running a blog, but the reason I was not making any money was that I did not have any know-how on how to monetize properly.
As soon as I learned how to properly monetize a website (thanks to my mentors over at Wealthy Affiliate), I started making money, and in the past 3 years I've scaled it up to be a full-time business.
Whatever you wish to do, somebody else already done it and if it is not happening for you, then you need to ask yourself why this is happening when it is clearly happening for the others.
Do not blame anybody but yourself for your failures, it all lies on you. We are running a legit business here, and there are challenges and learning curves we need to conquer.
Go get it!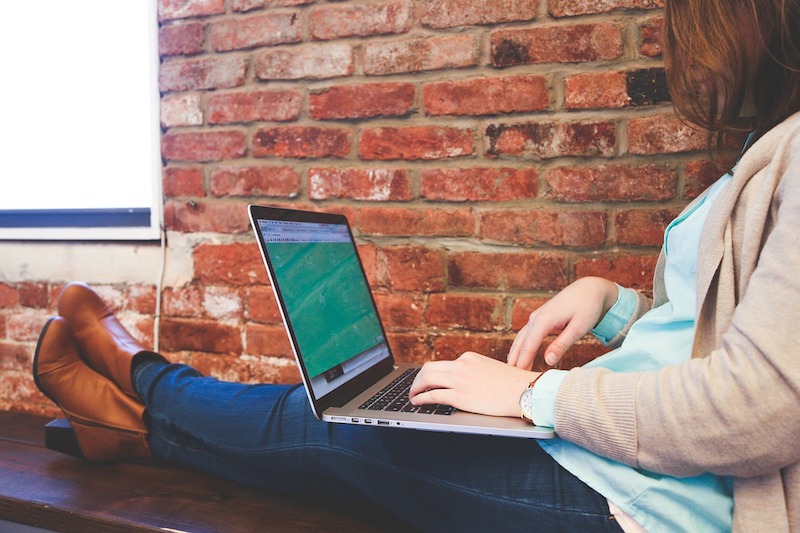 Focus On One Thing At A Time
Another mistake I often see others do (and I'm guilty of this too) is that they start an online business in one area, but quickly lose focus and jump on the next ship thinking "over there" must be better.
This is called the "shiny object syndrome", and if you want to make your dreams come true, then you need to lose this losing mentality altogether.
There are many ways you can make money online and start an online business but all of them require focus and consistency, so if you are jumping from one project to the other, you're not going to get far.
Again; I too am guilty of this as when I first started out, I wanted to blog about anything that I thought would sell well. Needless to say, I got bored doing that and quickly jumped on the next products, the next niche and the next blog.
Few months had passed by then with me working myself to the bone investing my time, money and energy and have nothing to show for it.
It was only till I said; "Ok I love this niche, and I'm going to focus on this no matter what till it happens".
That was my blogging niche site which has now become my biggest earner out of all of my online business.
Was it luck?
I don't think so! It took a lot of effort and relentless focus to get it where I want to be, and I'm still not there yet; I know for a fact that there are much bigger things I can do with my online business.
It Is Not The End
At the end of the day, whatever mishap you do and whatever route you decide to take that goes wrong; just know that it's not the end of the world.
Online businesses such as affiliate marketing only require a minimum amount of investment to start in.
For me to start "a new business", it will only cost me around $15 for a domain name, and I get free hosting from Wealthy Affiliate.
If the project goes wrong, I only technically lose the $15 so losing that is not going to be such a bad thing after all.
*Please note this does not apply for FOREX trading as forex does require a substantial amount of money to get started and you can lose it very, very quickly if you are not careful!
Ready To Get Started With Your Online Business?
I believe starting an online business is one of the best things anybody could do as it gives you time freedom and location freedom. Not to mention there is no limit as to how much you can earn online.
If you're interested in starting an online business, then I suggest you take the first step right now and use the method that I have used to build it up, and that is using blogging (content marketing) together with affiliate marketing.
You can see my guide on affiliate marketing here, and you can also get my free ebook "How To Win At Affiliate Marketing".
I know I've mentioned FOREX, and this may sound appealing to you but as a newbie online, I suggest you stick with the methods for now.
Here is what you need to get started with affiliate marketing:
Pick a niche (blog topic)
Start your website
Write content related to that niche
Get traffic
Once you have that in place, you can then decide on which method you can use to monetise. Here are 6 ways you can monetise a blog that gets visitors.
But Chris, you make it sound so simple. Well, sorry about that; that wasn't my intention.
It is hard to master those first 4 steps (before you get to the $) but I have something for you that should help you ease the process.
Out of all the online business products I have reviewed here that promise you to teach you how to make bank online, I have only found one that works the best, and I know because it's where learned everything I know.
That place is Wealthy Affiliate, and I would advise you to read my Wealthy Affiliate review so you can see what it's all about.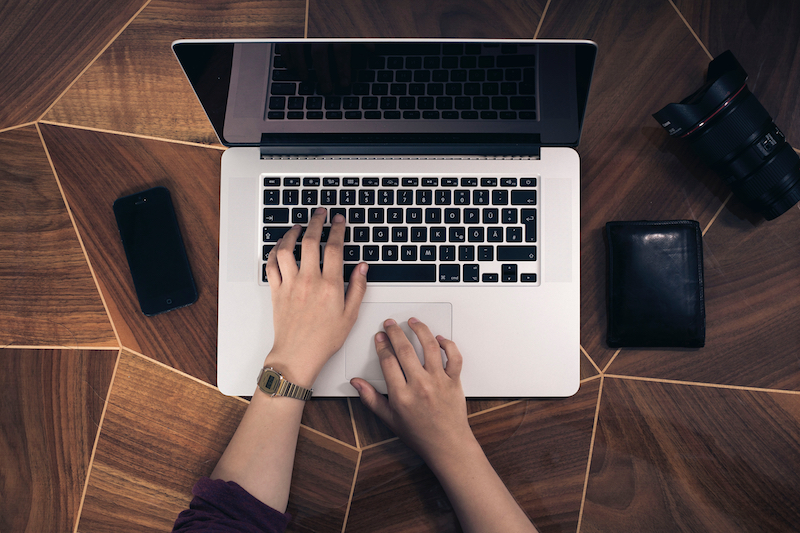 Closing Words
Thank you very much for reading this post about how to stay focused on building your online business. I hope this post delivered some tips for you on how you can handle the roadblocks that will, without a doubt, come up for you once you get started.
Just remember, online business is a thing (no matter what the naysayers say), and you can have your own online business empire if you really want it.
You just have to make sure you take the right steps first, focus on what you're doing and do not stop till you get there.
Thanks again, till next time.
Chris Lee