Ok so it's time to take the first step and start your blog?
That is great news and I'm glad you're here because today I'm going to show you how you can start a blog with WordPress for free with the help of an amazing platform called SiteRubix.
There are loads and loads of blogging platforms you can choose from to start a blog with but I'm going to say that none of them beats the power and capabilities of WordPress.
And SiteRubix, is what I have found to be the easiest "site builder" out there when it comes to WordPress.
So What Exactly Is WordPress Again?
WordPress is a content management system (CMS) and it is by far one the best one there is.
It's the most popular blogging platform and it's free to use, easy to install and gives you stability, power and control over your content.
If you'd like to know why you should always go with WordPress, I suggest my previous article:
Why You Should Start A Blog With WordPress.
But let's discuss SiteRubix for a minute…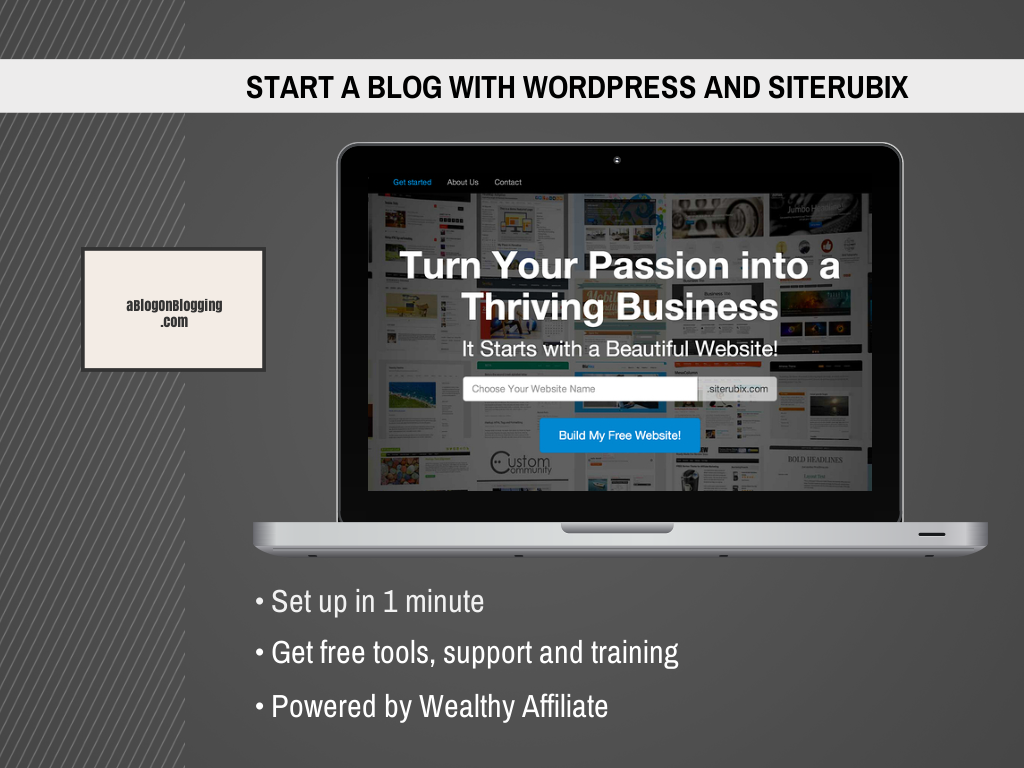 Introducing SiteRubix
SiteRubix is a free site builder that runs on WordPress. It's quick, easy and powered by Wealthy Affiliate (more on this later).
To show you how fast SiteRubix is, I've recorded a short video showing you how to set one up and it only took me just 1:10s! See below:
Why SiteRubix?
Why should you create with SiteRubix when you could create it directly with WordPress!? Great question…
Because as I've said already, SiteRubix is powered by Wealthy Affiliate.
If you don't know what Wealthy Affiliate is, it's basically an online business center where you can get access to a community of online marketers, web tutorials, website tools, live training, etc…
You can see my full, detailed review of Wealthy Affiliate here.
With SiteRubix you get; support, tools and training. 3 things you won't get directly from WordPress.
Is SiteRubix Free? 
Yes SiteRubix is 100% free and you get 100% access to all the free themes, plugins and the same benefits as a WordPress blog.
Importantly; you'll forever own your SiteRubix website (or until you decide to delete it) and you can use it to set up a blog on any topic you wish. It will also remain totally free.
Also SR doesn't place any ads on your content.
One website builder like SiteRubix is Wix and on your content they display 2 advertisements for Wix itself. This really lowers the quality of your work and content and makes your blog look "cheap" (in my opinion).
Rest assured that this won't happen with SiteRubix, that is a guarantee!
Who Is SiteRubix For?
Basically anyone that would like to build a free website or blog.
Maybe you'd like a place online where you can;
Whatever you wish to do, SiteRubix gives you that and more.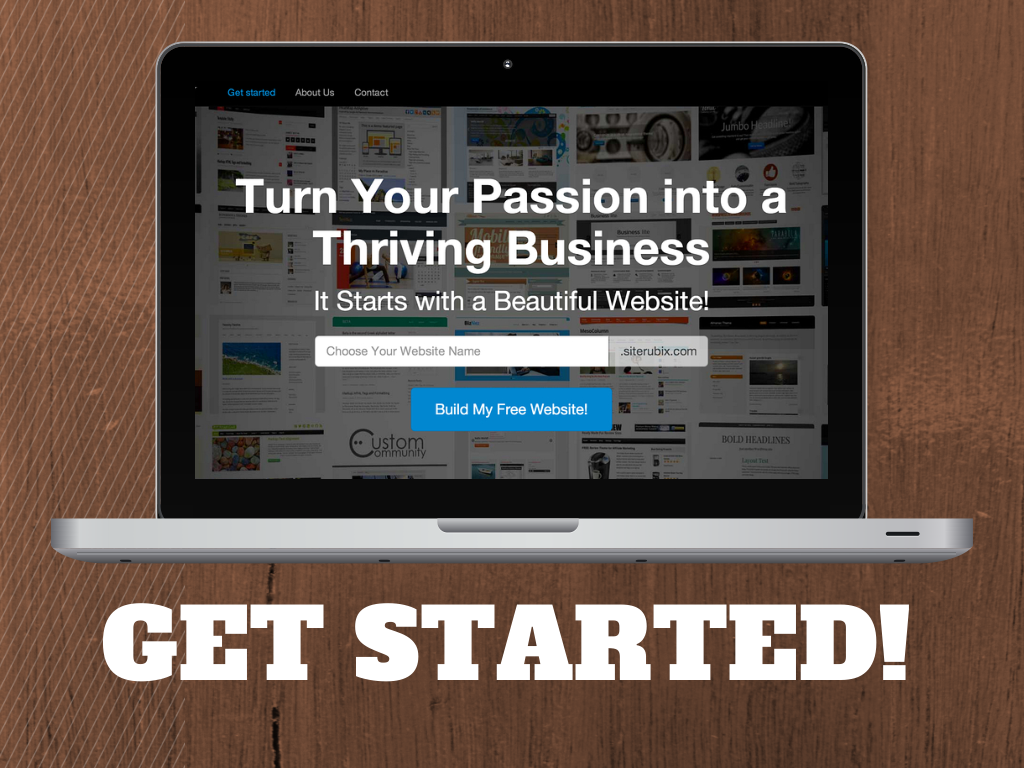 How Do I Get Started?
Below you'll find a widget where you can enter the name of your new blog and once you pick a name, just hit the 'Build It Now" button. In about 1:10s, you can start blogging.
Once you set it up, I advise you to take advantage of the free training you get inside Wealthy Affiliate.
It will show you how to:
How to build the blog's foundation.
How to write the best content.
How to get readers.
And how to make money from your blog too if you wish.
---
Thanks for stopping by and reading my post, if you'd like learn more about SiteRubix you can find visit the official website for more information.
If you have any questions about SiteRubix (or any other thing related to blogging), make sure to contact me privately or drop me a comment below.
I hope I brought you value today. If I did, please consider subscribing to my list on your right. It would mean a lot!
You would also receive my free eBook "How To Win At Affiliate Marketing", I wrote this short eBook to teach you how to monetise your newly published blog.
Keep learning and keep earning!
Chris Lee