In my research for a similar review I did for Paparazzi Jewelry, I came across a jewellery website titled Stella & Dot.
Today, I am taking a deep dive into both their affiliate program and their stylist program to see if making money with Stella & Dot is possible (and if it's worth your time).
In this review, I will be sharing with you:
What the Stella & Dot business is about
How to get started (and how to make money) with their affiliate program
How to become a Stella & Dot stylist (& how much you can earn this way)
A few pros and cons which I think you should know about and
I'll also include some alternative ways to make money online (if Stella & Dot is not for you).
If you've been looking to start your own (online) jewellery business, I highly suggest you keep reading as I'm sure this review is going to give you a few "aha-moments" that will put you on the right path forward.
Ready?
Let's see if you can actually make money with Stella & Dot.
What is Stella & Dot?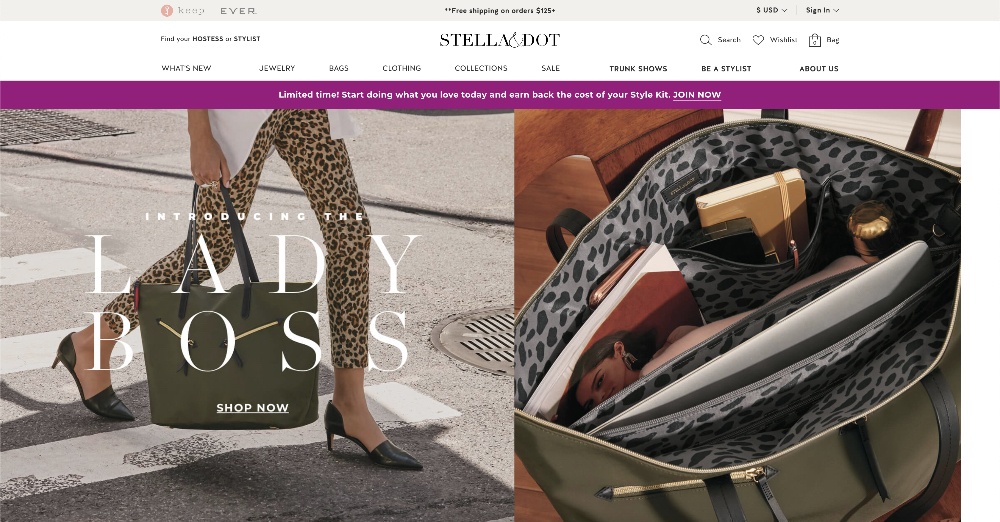 Stella & Dot is a "jewellery company for women, by women".
They offer a wide range of jewellery products (which are all manufactured in-house) and they can be purchased online through their (popular) online store; StellaDot.com.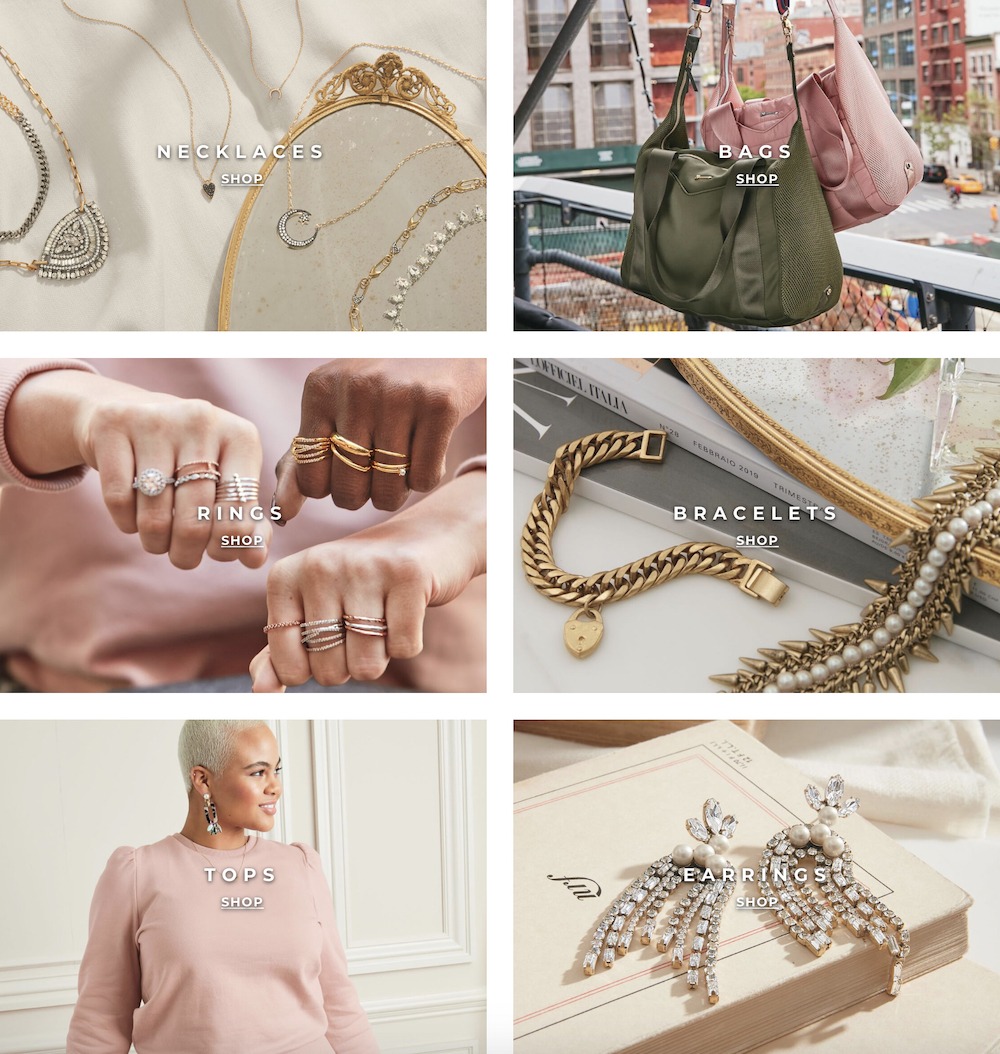 I'm sure you've been on their website before and you're quite familiar with the products they offer, so without further introductions;
Let's take a look and see if you can really make money by partnering up with the Stella & Dot brand.
The Stella & Dot Affiliate Program (All You Need To Know)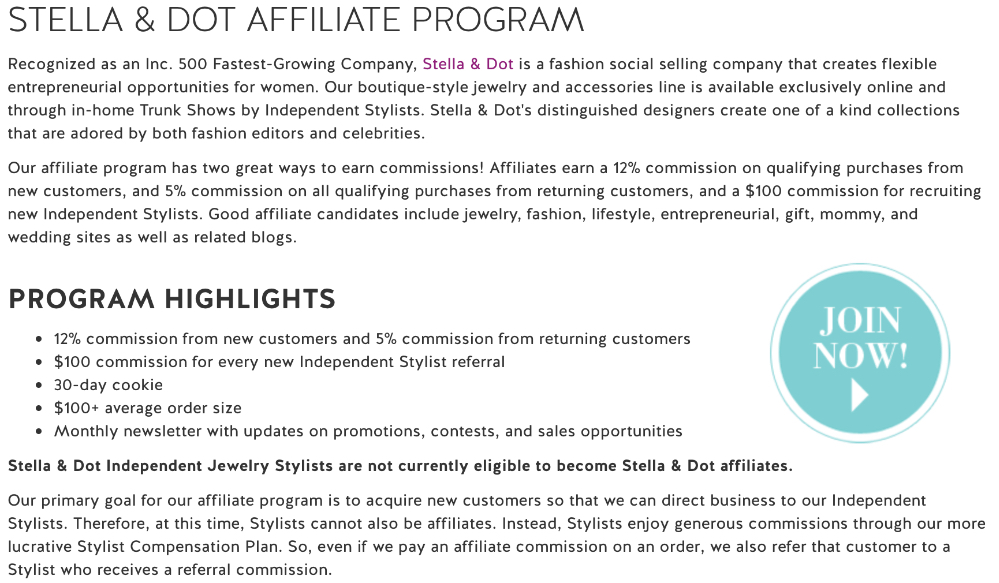 One thing I am glad they offer (unlike the above-mentioned Paparazzi Jewellery) is that they offer an actual affiliate program which anyone can join.
This is just one of the ways you can make money with Stella & Dot (the other way is to become a stylist and I will tell you about that soon).
What is an affiliate program?
An affiliate program is a tracking tool created by online companies & business to allow anyone to join in and become an affiliate marketer.
What is an affiliate marketer?
As an affiliate marketer, you do not have to create or purchase your own inventory.
Your only job is to just send traffic to the product's website (in this case the Stella & Dot online store) and any sales that come through from the traffic you send, you'd be eligible for a commission cut.
Now the Stella & Dot affiliate program is  actually one of the best jewellery affiliate programs I have seen in a while, and here's why:
12% commission rates:
This means that if you refer a customer, and they purchase $100 worth of items, you will be credited $12 (which you can then withdraw).
Also, I should note that a 12% commission rate – from a physical product – is actually quite good.
Just to give you a point of reference, the Amazon Associates program (which is Amazon's affiliate program) only pays 5 – 10% in commissions for the same type of products (jewellery).
$100 commission for every new Stylist you refer:
Another way to make money with Stella & Dot is through becoming a Stylist (which as promised, I will get to that soon).
However, as an affiliate, you can refer Stylists to the Stella & Dot website and you will get $100 for each referral that eventually becomes a Stylist.
30 Day Cookie:
A "cookie" is the tracking duration the affiliate link has (if you're new to affiliate links and how they work, you may want to see my linked guide).
This means that if you send a customer today, she has 30 days to purchase something from the Stella & Dot website.
So if you refer someone today, and the customer buys in two weeks time, you will still get your 12% commission rate – sounds great right?
$100 average order size:
I'm not sure about this (but I have no reason to doubt them) but according to Stella & Dot, the average order size on the website is $100+.
This means that for every customer you refer, you know that if they purchase – on average – it will be around $100+, i.e $12 in commissions for each customer you send their way.
How To Make Money As A Stella & Dot Affiliate
Now $12 may not sound like much, but when it's compounded – you can easily see how affiliate marketing can be a huge money-maker for those who know what they are doing.
Let's say you send one sale a day to the website, that's $360 in commissions a month.
How about 10 sales a day? That's $120 a day in commissions (or $3,600 a month).
Yes – the math is simplified here, but I'm sure you can see how quickly this thing can grow.
But where do you find these customers?
There are plenty of ways and methods you can leverage to drive traffic to Stella & Dot, and I'll give you a brief intro on each one:
Instagram marketing:
Given the product selection, I'm sure that Instagram marketing will be a huge success for anyone looking to promote Stella & Dot.
You can either start a brand new page and start sharing pictures and links on Instagram (you can see my guide on how to share affiliate links to Instagram here) or;
You can use your already existing Instagram profile to start promoting Stella & Dot to your friends and family (although you do risk annoying them – so never spam your friends).
Facebook (& FB Groups):
Another great way (and this method is recommended by Stella & Dot themselves) is to join and create your own Facebook Groups.
Just like with Instagram you want to be careful not to spam Facebook & FB groups either as I'm sure neither Facebook nor your friends will be happy about that.
Pinterest:
I'm a huge fan of Pinterest and as I'm sure you know already, jewellery on Pinterest is sort of a big thing.
Get a Pinterest business account, learn how to use Pinterest to promote products and make money and you're good to go.
It will take time, but it will work – I know this because Pinterest is one of my best-converting traffic sources across all my online businesses.
How To Join The Stella & Dot Affiliate Program
Before I get into how to become a Stella & Dot stylist, let me quickly show you how to become an affiliate – it's actually quite simple to do.
Step 01: Visit the affiliate sign up page.
Step 02: Click the Join Now button
Step 03: Register on Share-A-Sale (which is what Stella & Dot uses to run their affiliate program)
Step 04: Start Making Money (I have a free course on how to do affiliate marketing here)
That's all there is to it.
No signup fees.
No hassle.
No headaches.
Let's now see how to become a stylist (and the difference between a stylist and an affiliate)
How To Become A Stella & Dot Stylist?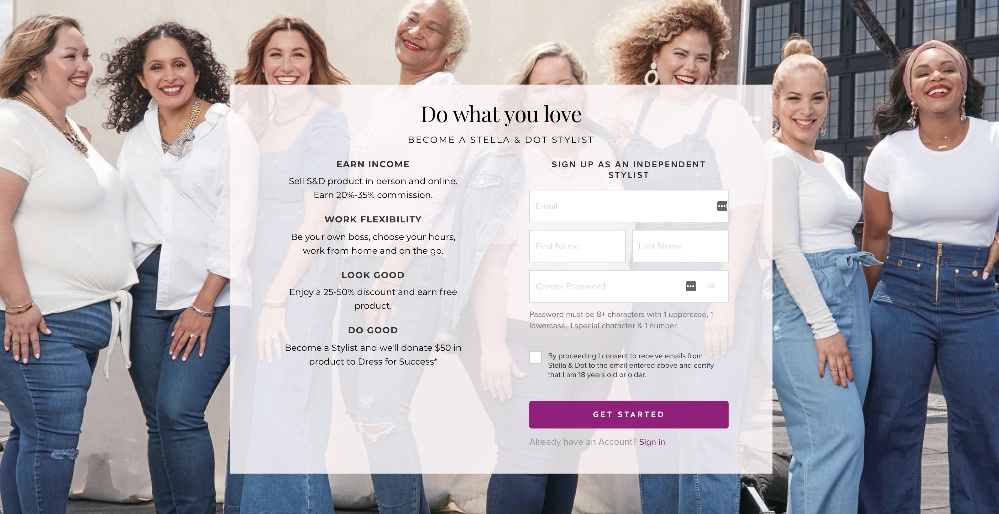 Being a stylist is very similar to being an affiliate.
The few key differences here are:
You have to pay a $99 (at time of writing this)
You get ~$200+ worth of inventory (which you can sell)
You get higher commission rates 20 to 35%
You get a further 50% off on any additional jewellery you want to buy.
Let me explain to you what this means:
As a Stella & Dot stylist, you can re-sell the products to other people.
This means you have to "buy" $99 worth of product, and you will get ~$200 worth of inventory that you can see and make a profit on.
This means that you will be earning ~50% of every product you sell.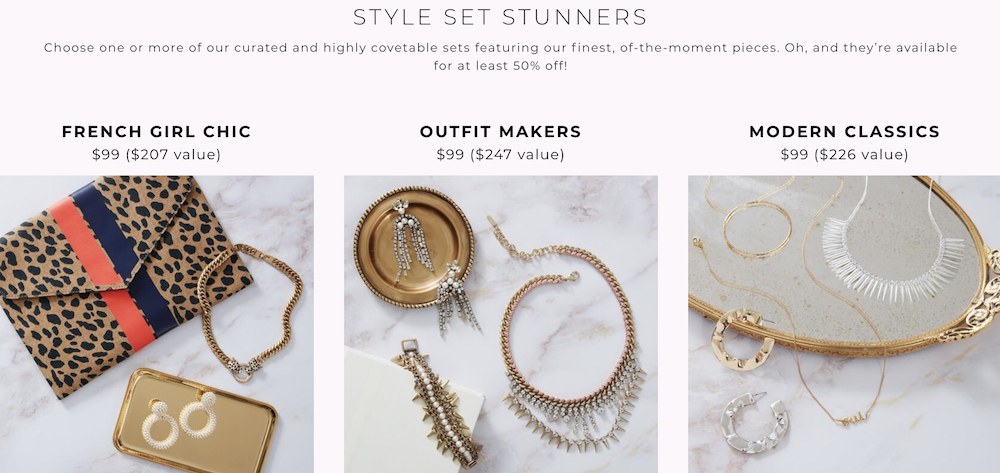 As a Stylist, you also get higher commissions if you want to sell online (or in-person) – which is around 20 to 30%.
*the numbers and commission rates vary with every starter-kit you choose – your best bet is to visit the 'Become a Stylist" page for more information.
Should You Become A Stella & Dot Affiliate or a Stylist? (My Thoughts)
As you can see, the Stylist program does offer better rates and a better chance of earning money, however;
You do have the $99 fee and you also then have to sell the products to make your money back (with profit).
I'm usually not a fan of these kinds of things (hosting parties and viewing events is not really my forte).
If I were to partner up with Stella & Dot, I would most definitely choose to be an affiliate (rather than a stylist) but that's only because I'd prefer to take that approach.
If this is the option you'd like to take, here are some informative videos from successful Stella & Dot stylists that will show you how it's done:
How To Join Stella & Dot As A Stylist
Ready to become a Stylist?
Here's how you do that…
Step 01: Visit the "Become A Stylist" page
Step 02: Read carefully the information on that page
Step 03: Create your account
Step 04: Pay the $99 "fee" (& pick your starter kit).
Here's another great video that will show you how to do this:
Can You Really Make Money With Stella & Dot (Is This Legit?)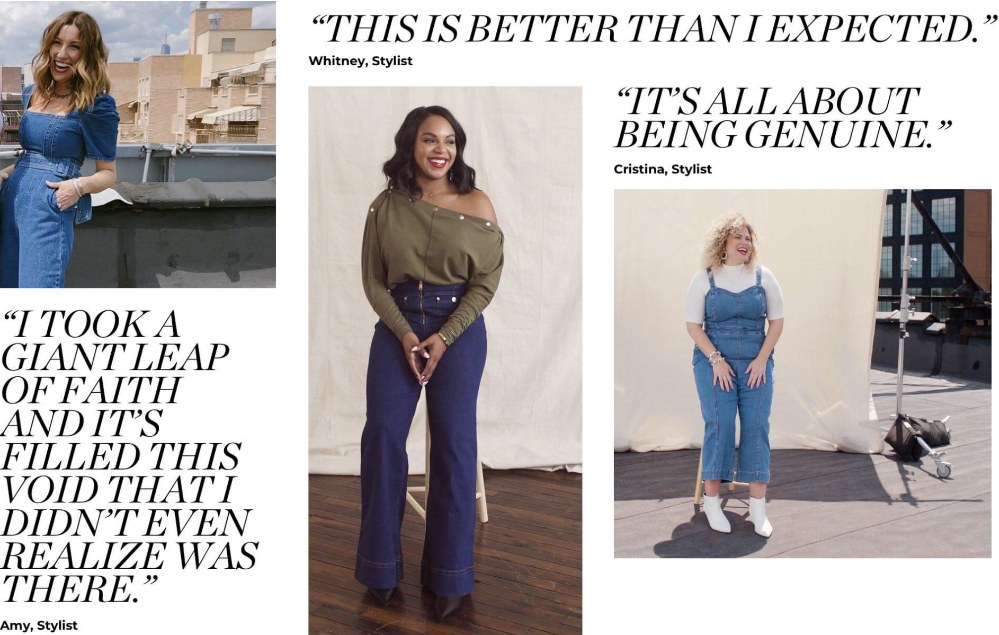 Just in case you were wondering, no Stella & Dot is not a scam.
& ye – you can most definitely use Stella & dot to create your very own (online) jewellery business and make money doing it.
If it was just the Stylist method I would be a bit hesitant about it as personally I'm not a fan of going about it this route but;
The fact that you can become an affiliate (and you can also become a stylist as well) – I really have no problems with Stella & Dot.
Before I close this off, I also want to share with you a few alternative ways you can start an online jewellery business.
These are two things that I use myself to make a full-time income online an I am sure I can help you to do the same (you'll be making much more money independent than with Stella & Dot).
Stella & Dot Review: Final Words
Thank you for stopping by.
The Stella & Dot company offers anyone a great opportunity to make money so both the affiliate program and the Stylist program get a huge thumbs up for me.
I hope this guide has opened your eyes to all the possible ways to make money online – if you have any questions, be sure to let me know down below.