The magical term "passive income" is on every entrepreneur's mind. From the massive success of Pat Flyn's Smart Passive Income podcast to countless other blogs online, we are all looking to know how to create a passive income online.
But what is really passive income?
Is it true all they say about it? Is it really that great and should you focus solely on the goal of being able to make passive income for the rest of your life?
I can't really answer those questions for you but I can give you my experiences about making a passive income online.
4 years ago I started "trying" to make money online. As usual; there were a lot of ups and downs but I'm happy to report that for the past one year and a half, I've been making consistent, passive income that I can live on every month.
Sounds good, right? I know, it is.
But it's not as "easy" or "fun" as you might imagine, and that is what this post today is all about.
True, passive income does come with a lot of freedom and it will allow you to live a pretty good life, but it's not all roses either.
In the following few words, I am going to show you what the difference is between the "passive income dream" vs the "passive income reality".
If you've been learning about how to make a passive income online, you probably have already come to the realization that it is not as easy as it sounds.
On the other hand, if this is the first time you are getting interested in passive income, then listen up, as these ideas are going to help you move forward and prepare you for what you will ultimately face; the "passive income reality".
"Passive Income Dream" VS "Passive Income Reality"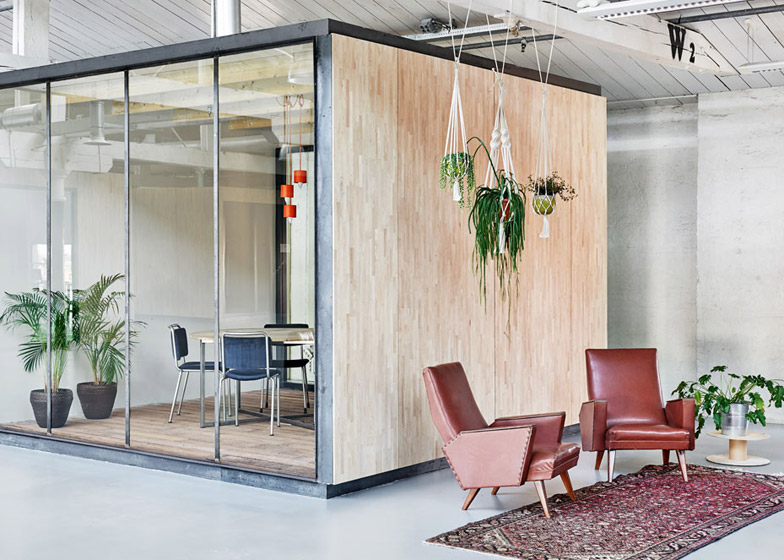 ---
The "Passive Income Dream" – Work One Hour A Day
Most of these online systems that you will find all promise riches if you just apply that "2 clicks, 2-day" system and then suddenly you are now in the 1% of the world making BANK online (instantly).
That is just hocus-pocus. If you honestly believe that you will start making an income just because you've bought a $9.97 product, then please; grow up.
I don't mean to be rude here, I'm just telling you the honest truth that I would've liked to hear when I was running around buying product after product only to have exactly $0 to show for it.
Passive income IS NOT created in one day.
So should you give up trying to make it happen?
No, obviously don't do that. There are many, many people that are making a legitimate passive income online, so obviously it is possible.
You just need to find the right system to follow and prepare to work hard and focus.
The "Passive Income Reality" – You Need To Invest Your Time & Energy
It took me 4 years to be able to say that I make a consistent income online. Does that mean that you will also have to wait four years as well? No.
I was stupid and I was not focused on doing the work necessary to get there. I wasted too much time, energy and money doing things that are really not the way to go (like buying BS products).
If you start today, right after reading this post, then I would say that in 12 months time you are going to have a substantial income coming in every month. Guaranteed!
You don't believe me? Take a look at how this blogger is making $10,000 a month using Amazon only 12 months after he first started online.
Can you imagine what an extra $10,000 a month could do for you and your family?
Since reading that story, I have made it a point to make that 10K a month my goal and I'm glad to say, it's getting closer and closer.
---
The "Passive Income Dream" – You Can Work From Anywhere In The World
This is true*.
When you are able to make a passive income online, you can work from anywhere in the world, however, there is some "fine print" you have to read about this situation:
Working from the beach is not real, as a matter of fact it's a huge pain in the ass!
Anybody that has ever tried to "work from the beach" can tell you that the sun makes it impossible to see your screen, there is probably no wifi on the beach and you get sand everywhere inside your expensive technology.
Working from the beach SUCKS!
Read this story from a fellow WA member about what it's really like to work from the beach.
It's also true about "working from coffee shops". I used to like going to a coffee shop down the road from me but the distractions made it impossible to work. People coming up chatting, noises, slow (unsafe) wifi, etc…
Yes with the passive income you can work from anywhere in the world; as long as it's quiet so you can concentrate, have steady internet, a power supply and also a comfortable chair.
The "Passive Income Reality" – Not So Fast
The reality about this that even if you do try and go work "outside" in the "real world", at some point, you are going to want to just work from your home office.
Which is something that I recommend you invest in and make it as "comfortable" for you as you can because that is where you are going to spend the majority of your time.
Again, this is not "work one hour a day" deal.
---
The "Passive Income Dream" –  You Can Make Millions On AutoPilot
This is another misconception that a lot of newbie bloggers make when thinking about starting their own online business.
Probably, you won't make millions and if you do, you won't be making them by working 1 hour a day.
It is possible of course, Pat Flynn (from SmartPassiveIncome) is making around $100,000 a month from his business but I assure you Pat is not sitting idly either.
Can you make money from autopilot?
Definitely! This morning I woke up to 2 emails telling me that I have made a total of $44 but although it seems like it came "while I was sleeping", it wasn't technically on "autopilot".
That is because I have been working hard for the past 4 years trying to reach the point where I can make money while I sleep.
This is the number one thing people do not understand; building a passive income is a work in progress!
Do not judge your efforts by 1 post or 1 social media graphic. This takes months and years to build up a business that can generate income on "autopilot".
The "Passive Income Reality" – Probably You Won't Make Millions BUT,
If you are smart and you follow the system I will lay out for you at the end of this blog post, I have absolute faith that you will be able to make enough money for you to quit your job, spend more time with your family and even indulge in a few luxuries of life as you please.
Making millions online would be great I admit, but you also have to admit making three, four, ten, twenty thousand dollars a month is not too shabby either!
Sure you can afford a "millionaire lifestyle", but it's a pretty sweet deal as well and I will take that over any job (even if it pays more).
---
The "Passive Income Dream" – Just Apply This System And Make Money
We've talked about this already but I want to touch on a small factor of it again;
Whichever system you decide to follow (and I will recommend you one later), you have to know that you need to make it work.
I can give you the best systems, the best knowledge and even offer free coaching for you but unless you really want to do it, nothing will ever come out of it.
Without you putting in the work necessary, nothing will ever come out of you trying.
I saw a quote on Facebook today and it really made me feel inspired, it said;
"There is a million dollars in everyone, you just need to learn how to get it out".
That is awesome and if you think about it, it's really true.
Somewhere inside you, there is this need for you to learn how to make passive income, obviously if you didn't, you wouldn't still be reading this.
The dream here is thinking that all you have to do is set up your system, and let it work for you but, reality is far from that!
The "Passive Income Reality" – Do Your Own Work
I've created this blog (and my other one where I review online business tools) to give people the best possible chance to succeed with their online business.
However, you are the one that needs to make it happen. You need to try out things, learn, study and even fail a few times, why not? Find out for yourself what works and what doesn't.
I guess the point I am trying to make here is that passive income will not work unless you do.
You need to "get your hands dirty" and get to work.
---
Now for the last part of our show;
How To Create A Passive Income Online
I have created my passive income stream by using blogging + affiliate marketing, it is what has worked for me the best (and believe me; I tried many ways to make money online).
If you want to know how to create a money making blog that will earn you commissions while you sleep (that is if you put in the work necessary for that to happen), I would like to invite you to check out Wealthy Affiliate.
You can read my review of Wealthy Affiliate here and also check some other blog posts I have about WA.
On the other hand, if you have an idea or a product that you want to develop and you want to know how to turn that "thing" inside you into a full-on online business, then do consider trying out Fizzle on too.
My personal favorite and the one where I have learned how to do this is Wealthy Affiliate so of course, WA would be by #1 pick every time.
However, both courses are free to try and use so if you have the time, check them both and see which one you like best.
In Closing
Generating a passive income that you can live on is not easy but it's also not as impossible as you may think it is.
I hope this post has helped you realize the difference between the "dream" and the "reality" of building a passive income income stream.
If you like this post, be sure to subscribe to my email newsletter so I can send you posts like this whenever I publish them online.
As a thank-you gift, I will also send you:
My free ebook "How To Win At Affiliate Marketing",
A free invite to my #1 rated online marketing training course and
Put you on the waiting list for my upcoming book "How To Win At Pinterest Marketing".
You can use the form below to subscribe.
Thank you very much for reading and I hope you join me in this crazy adventure of building an online business.
It's been a pleasure sharing my tips with you and I hope we get the chance to chat about your business sometime soon.
Till next time
Chris Lee
---