"Cyclists see considerably more of this beautiful world than any other class of citizens. A good bicycle, well applied, will cure most ills this flesh is heir to."
– K.K. Doty
The hustle of the modern lifestyle has made it impossible for us to lead a healthy life.
According to research, only 5% of adults are ever successful in performing five minutes of physical activity, and a mere 21% of adults are actually successful in meeting their physical activity guidelines.
When was the last time you considered to go for a bicycle ride?
Seems like a distant thought, doesn't it?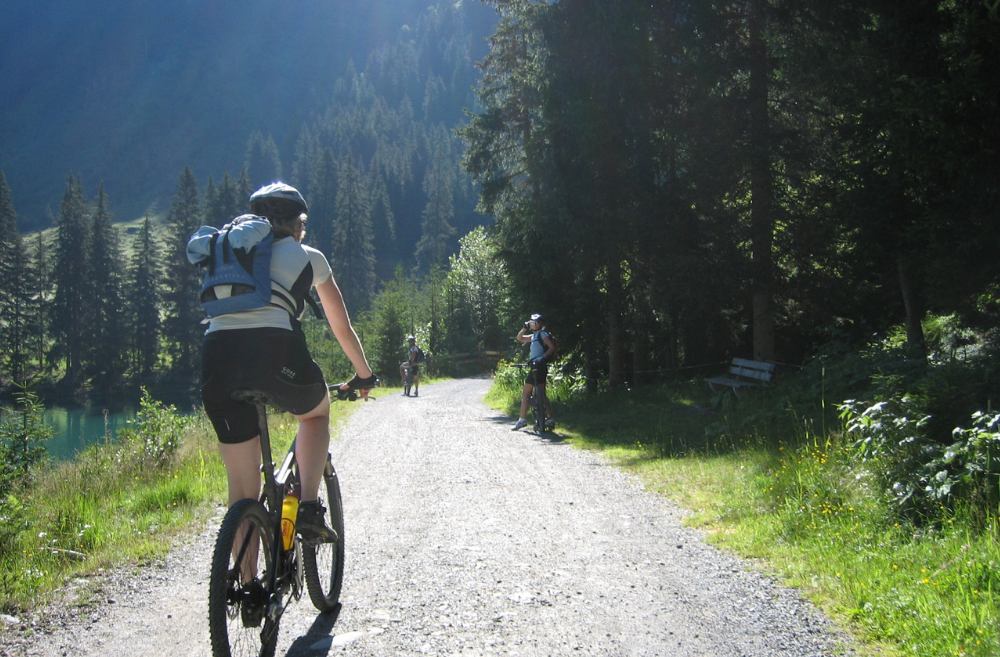 Cycling Helps in Controlling Weight & Obesity
One must burn at least 8,400 kilojoules per week through exercise.
The activity of steady cycling is said to burn about 1,200 kilojoules per hour. This clearly indicates the fact that steady cycling increases the metabolic rate, burns body fat and builds muscles.
And when it comes to combating the evils of obesity, controlling your body weight becomes essential.
Guaranteed Economic Benefits
The Department of Transport and Main Roads of the Queensland Government states that food is considered to be the largest household expense (18.2%), which is quickly followed by transport-15.5% (the second costliest expenditure).
A family car is estimated to cost around 79 cents per kilometre. In comparison to this, riding a cycle for at least 20 kilometres a week is said to be more effective in terms of saving those additional bucks that are required to maintain a car.
Reduces The Risk of Cancer & Heart Diseases
Brought out in the news by BBC.com, cycling to work can reduce the risk of heart diseases and cancer.
Regular cycling can cut the risk of death from any cause by 41%. It reduces the risk of cancer by 45% and heart diseases by 46%. Critical diseases related to heart and cancerous elements are affecting thousands across the globe.
People must consider every healthy option to stay away from terminal illnesses.
Now that the activity of regular cycling is said to have such significant health benefits, you should consider embracing the habit at the earliest.
Cycling Comes with Social Benefits
It is said that only 10% of the population can afford a car, and an estimated 80% can afford bikes and cycles.
Cycling can help to increase mobility among low-income earners, seniors, and unemployed people.
Activities like cycling and walking can increase the chances for an individual to interact socially with people while crossing the streets.
This fosters local community interaction, which would not have been possible for someone who drives a car.
Keeps Diabetes in Check
In 2015 diabetes was considered to be the seventh leading cause of demise in the United States.
252,806 death certificates listed this condition as a contributing cause of death. It is said that the lack of adequate physical activities is one of the leading causes of diabetes.
A research wing in Finland has reportedly found that people paddling more than 30 minutes per day has a 40% lowered risk of being affected by diabetes.
So, when are you planning to take a short tour down the alley and burn those extra calories?
Improves Your Mental Well Being
A study has revealed that cyclists are aware of the fact that exercise makes them happier.
People with a physically active lifestyle are said to have a higher well-being score as compared to the people leading an inactive life.
This makes it evident that metal wellbeing and fitness are closely related to the activity of cycling. If you think that life has been unkind to you or that depression and lethargy are getting the better of you; try cycling right away!
Embrace Cycling for Healthier Lungs
Yes, cycling can help you improve the health of your lungs. Here's an excerpt from a blog composed by Prof. Naomi Brown, an associate academic expert at MyAssignmenthelp …
"Cyclists do not add to pollution levels as compared to the car owners. Every time you're cycling, you are not only contributing to environmental sustainability, but you're also helping your lungs to function better."
Apart from this recent article, an online survey conducted a couple of days ago helped me come across an interesting fact. A study by the Kings College London and Camden Council reported the following outcomes:
Bus drivers experienced 5 times higher pollution levels as compared to the cyclists.
5 times higher pollution levels than the walker
5 timer higher pollution than the passengers.
When it comes to improving the condition of your lungs, you cannot afford to overlook the importance of cycling.
Takes You One Step Closer to Nature
How about enjoying a cycle ride into the woods, by the riverside or in a valley filled with scenic beauty?
Makes for a perfect holiday, doesn't it?
This is "one of a kind" adventure that can fill your heart with a gush of fresh air and amazement. Go try, and you can thank me later!
Gifts you a Healthy and Happening Sex Life
Being physically active is directly linked to improved vascular health. This can boost your sex drive and promote physical fitness.
In addition, steady cycling is said to reduce the risk of impotency among men aged over 50.
Steady Cycling Lets You Sleep Better
50-70 million US adults suffer from sleep disorders, with Insomnia being a common issue among adults. It is said that regular cycling has significant sleep benefits.
Apparently, the exercise reduces anxiety and instills peace of mind, which is much-required for an individual to get quality sleep.
Ideal Exercise for the Lovebirds
Bicycle dates are amazing!
How about slowing down a bit, taking a few steps back from the cacophonous world and enjoying a lovely ride with your partner in tranquillity?
This is by far one of the best therapies you can ever experience when the world is falling apart.
Ensures Faster Recovery From Knee Pain
Cycling can actually help elderly patients recover from knee pains and osteoarthritis. Bicycling is said to strengthen the muscles at the front of your thighs.
This, as a result, stabilizes the knees, enabling them to absorb shock and endure the pain better.
Helps You to Develop Bew Perspectives
Allowing monotony and stress to get the better of you often leads to depression and negativity.
Have you ever tried taking a break and embracing cycling as an exercise?
It will not only help you to stay fit, but it will also help you to exercise your mind and soul. You visit new places, discover new routes and meet new people while cycling.
As a result, you stand a better chance of developing newer perspectives. Build new relationships and change the way you look at the world.
Boosts Your Self-Esteem
Low self-esteem is often linked to school dropout rates, suicide, violent behavior, and the likes. However, cycling is one of the exercises that can help you to fight these conditions.
Cycling enables your body to release feel-good hormones, builds self-confidence and encourages a positive mindset.
Gives you the license to enjoy guilt-free munchies
Leading a sedentary life, sitting at your desk and gorging on oily snacks for no reason at all might make you feel guilty.
Breaks your heart already?
Cycling is the answer to your worries. 30 minutes of daily cycling can burn 200 – 500 calories. Burning a few calories is both good for your health and hunger.
You might feel the urge to munch on something after half an hour of cycling. Makes sense! You won't be judged.
Now that you know all about the benefits that cycling has in store for you, put on your gears, and go biking right away.
Here's to a good life!
Author Bio – Shirley Brown is a nutritionist from Adelaide, Australia. She also provides assignment help via Essayassignmenthelp. During the hours of leisure, you may find this 28 years old powerhouse visiting countries, climbing hills and creating adventurous memories.