There is a chance that you have been working from home and loving every minute of it. And while this is great, there might come a time when you need to make the change to have an office.
This can be for any number of reasons but the main one is expansion. So, if you are in the market for a new place to work, you need to choose a place that is going to work for you.
Here are some of the things that you need to consider.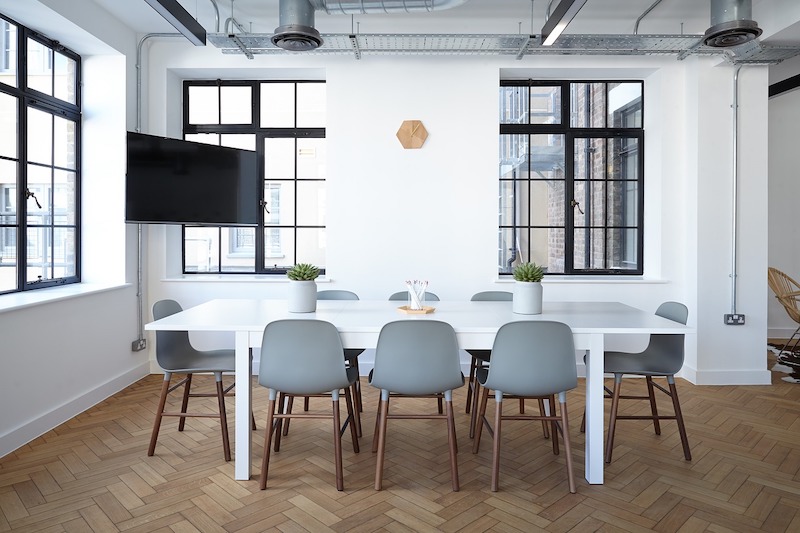 Where is it located?
When choosing an office, it is important to look at the location. If it is only going to be you using it, there is a chance that you can choose something closer to your own home.
However, there are plenty of opportunities to have offices in small towns and villages. A lot of small towns would welcome the new face of a business.
There is also the option to choose a place in an industrial estate. Of course, if your dream has been to have a small office in your town centre, you should try and follow that dream and make it happen for you.
We have to admit, the thought of having our name on a building in the town we grew up in sounds pretty incredible.
Is it to let or to buy?
To buy or not to buy, that is the question. This can be a tough one because there are a lot of things to weigh up. Businesses in town centres tend to have offices to rent rather than to buy.
If you would like to put some money into investing in an office, there are some options but you might find yourself limited. Renting an office has its perks as the landlord is responsible for maintaining it and carrying out repairs.
This is one of those things that will require you to look at all of the available options and try to work out which one would be best for you and your business. This can mean having to watch the property market for a while to see what comes up.
What are the facilities?
The Internet is an essential service to your business and there might be other things that you will need access to in order to make your business run smoothly.
Depending on the nature of your business, you might have to consider the option of deliveries and employee access. It can be a good idea to make a list of all of the things that you need from your business so that you don't waste your time looking at properties that will not be suitable.
A lot of information about the properties won't be available until you book a viewing or sit down with an estate agent to discuss your needs. Always keep these in mind when you are viewing a place.
Are there any repairs?
This links to the point above about the property is to let or to buy. As we said earlier in this post, as a renter you are not responsible for maintaining the building.
However, it can be hard to get landlords to do anything sometimes, so it might be better to buy a place.
This means that any changes or repairs need to be carried out by you. You will need to familiarise yourself with things such as quality pest control services to ensure that you and your employees have a safe and clean environment to work in.
Will it meet the demands of a growing business?
You might not think it but your business could end up growing massively. Once you take those steps to make it that little bit bigger, it can blow up massively.
And while this is good, it is important to remember that you might need to move premises. This is important to remember as you are looking and thinking about buying a property.
If this is the case, and you will need a bigger place, it might be better to rent a place. However, if you are a one person show, you could stay in the same place and watch the profits roll in. 
As you can see, there are a lot of different factors to consider when you are looking for an office for your business. It is important to weigh up all of your needs against what is available.
You might have to wait a while before the perfect place comes up but it will be worth it.