There's just something about cinnamon. The flavour and the smell – oh my goodness the smell of cinnamon!
It just makes everything smells and tastes like Christmas, even if you're in July.
I recently had a browse on Pinterest to find some cinnamon roll recipes and these are what caught my eye.
If you are interested in making one of these, feel free to hop on over to the entire recipes and support the websites that created them using the links provided.
Cinnamon Roll Pancake Recipe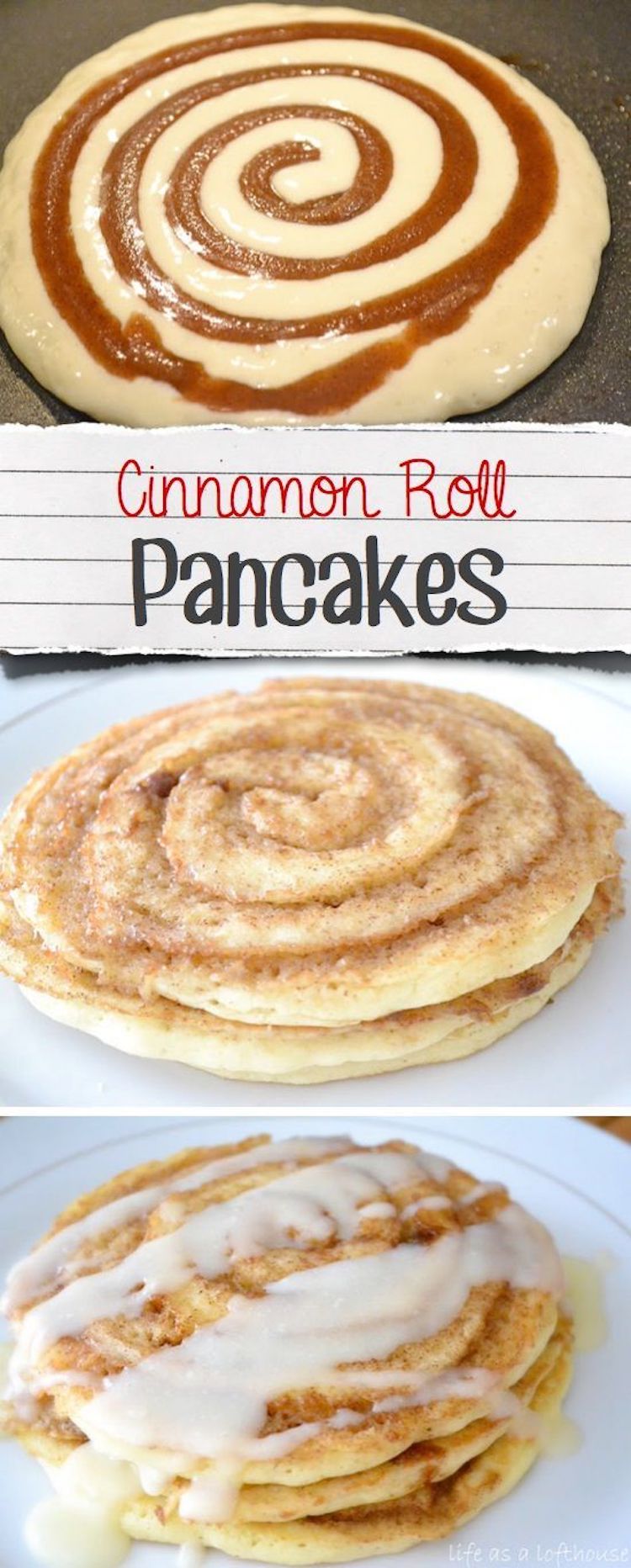 These Cinnamon Roll Pancakes will be the star of the show at breakfast time! Swirls of cinnamon throughout and topped with cream cheese glaze!
Continue reading the full recipe on Life-in-the-Lofthouse.com.
38 Cinnamon Roll Dessert Recipes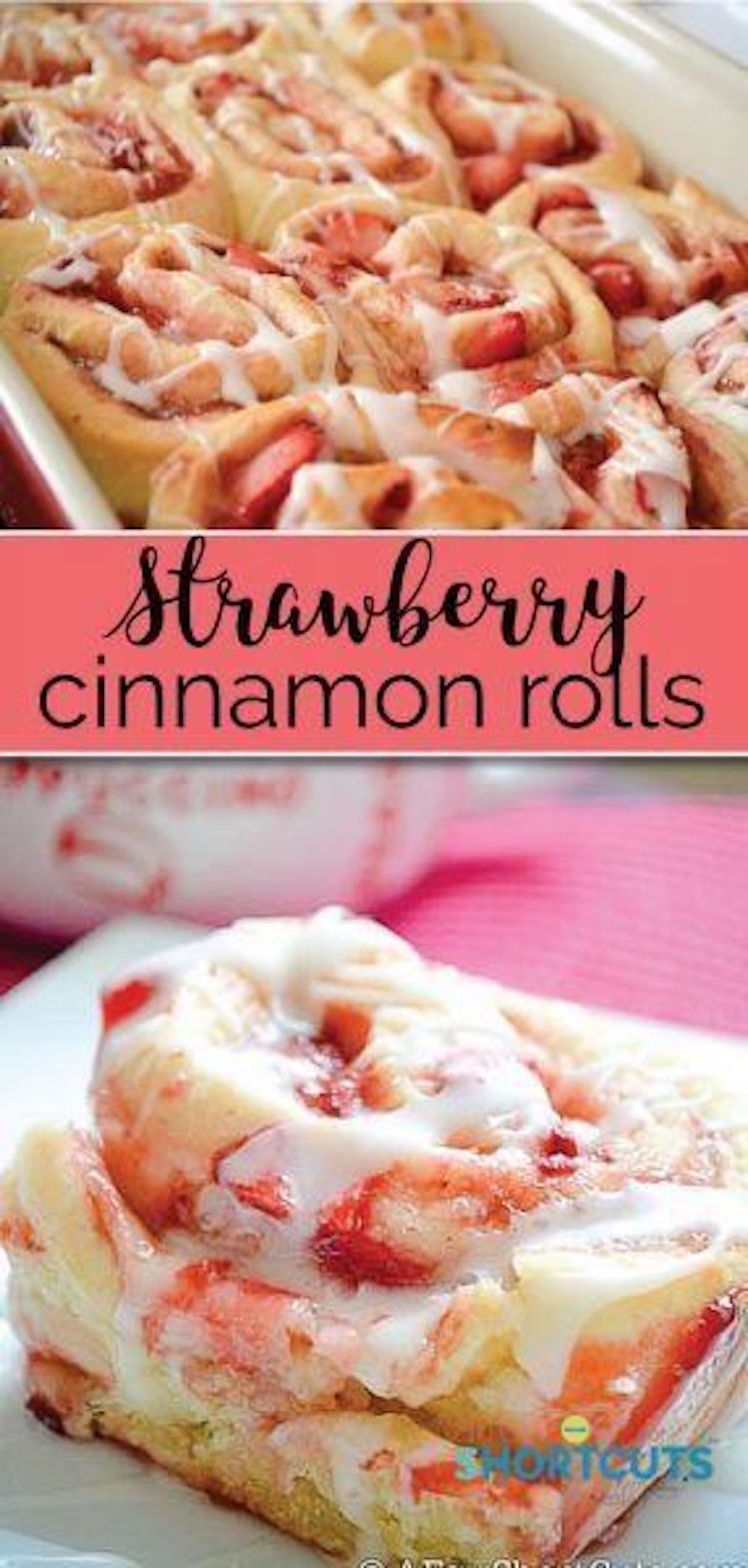 Cinnamon rolls are the best to eat for breakfast, lunch, dinner, dessert, and everything in between. Check out these cinnamon roll dessert recipes!
Discover all 38 cinnammon roll recipies here.
The World's Best Cinnamon Recipe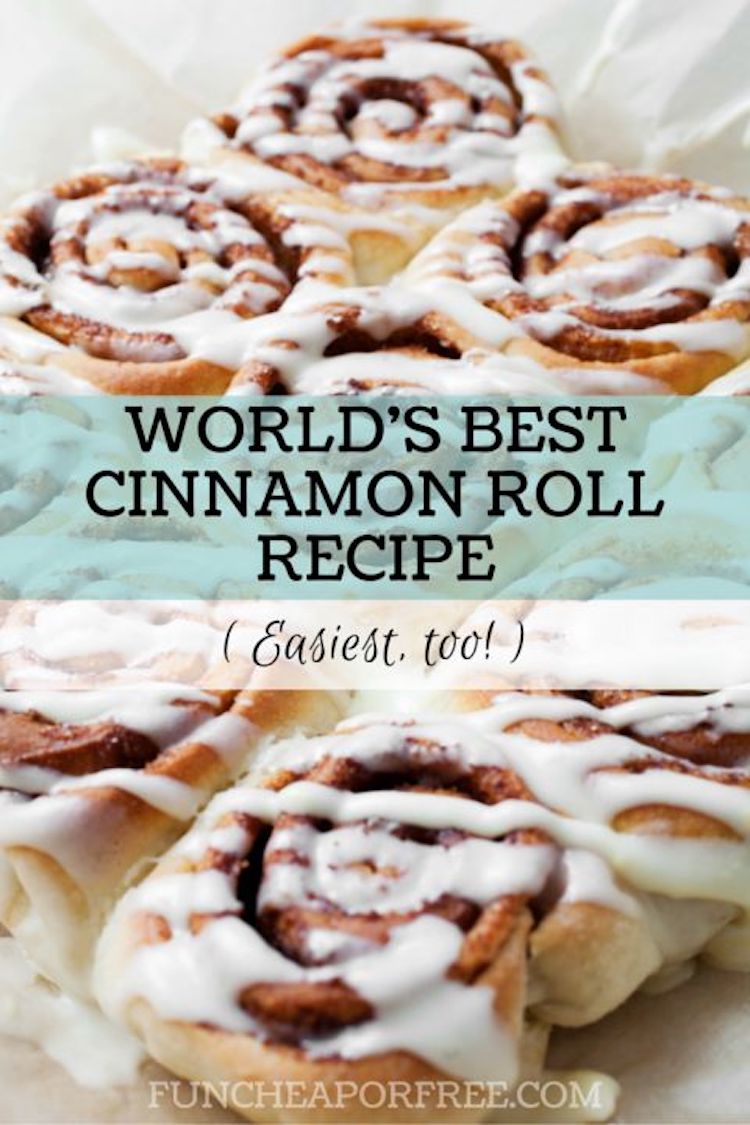 The world's best homemade cinnamon roll recipe…from a bread machine?! You bet your buckets, pal! My cinnamon roll rant on Saturday reminded me how much I really do love homemade cinnamon rolls, and that I really do have the easiest, most delicious cinnamon roll recipe…made mostly in the bread machine!
Continue reading on the FunCheapForFree.com.
Cinnamon Roll Cake Recipe

I'm so excited to share with your this fun twist to the traditional coffee cake recipe – a Cinnamon Roll Cake recipe. Seriously gals – it is so good!
Continue reading this on EatingonaDime.com.
Crockpot Cinnamon Roll With French Toast Recipe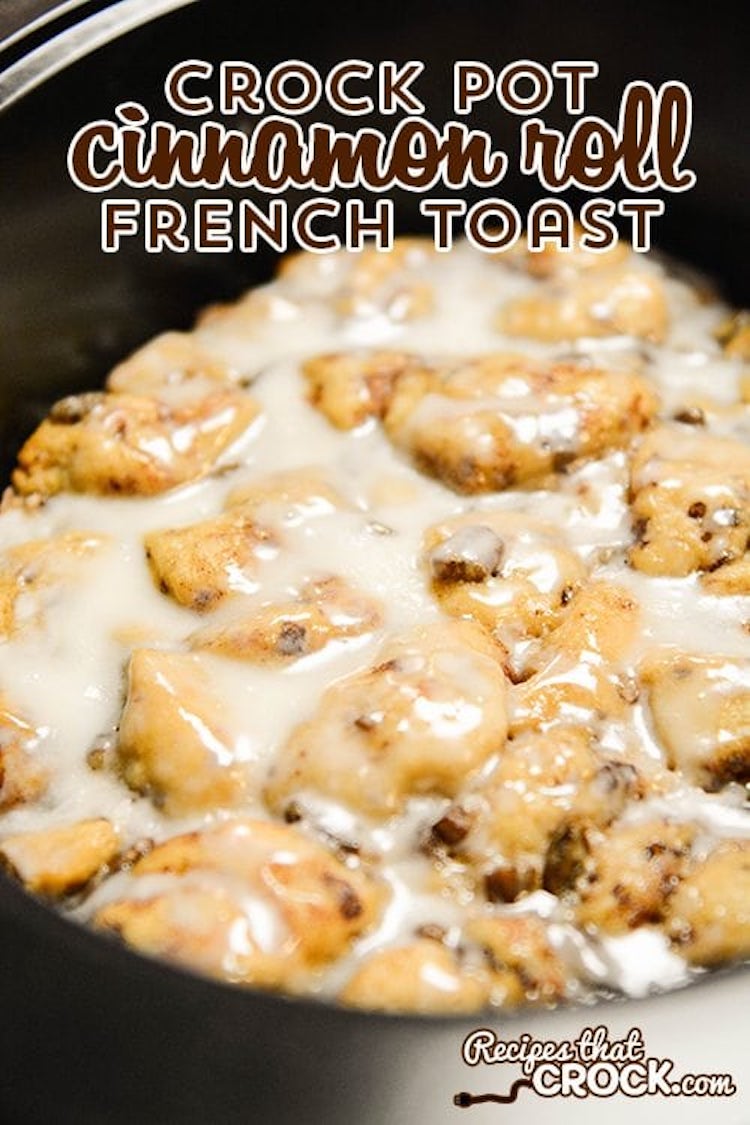 Are you looking for the perfect crock pot recipe for a busy holiday morning or the everyday? THIS. This Crock Pot Cinnamon Roll French Toast is one of my all-time favourite breakfast (and dessert) recipes!
Continue reading this recipe on RecipiesThatCrock.com.
Easy Home Made Cinnamon Roll Recipe

Who doesn't like a warm, gooey cinnamon roll fresh from the oven? You do? Well, this is just the one for you.
Continue reading this recipe on BerlysKitchen.com.
Apple Cream Cinnamon Crust Pie Recipe

Apple Cream Pie with Cinnamon Roll Crust – aka the BEST apple pie you've EVER had! Apples & cream baked into a cinnamon roll pie crust – A MUST MAKE!
Find out more about this on Crystal's blog MrsHappyHomeMaker.com.
Cinnamon Roll Sugar Cookie Recipe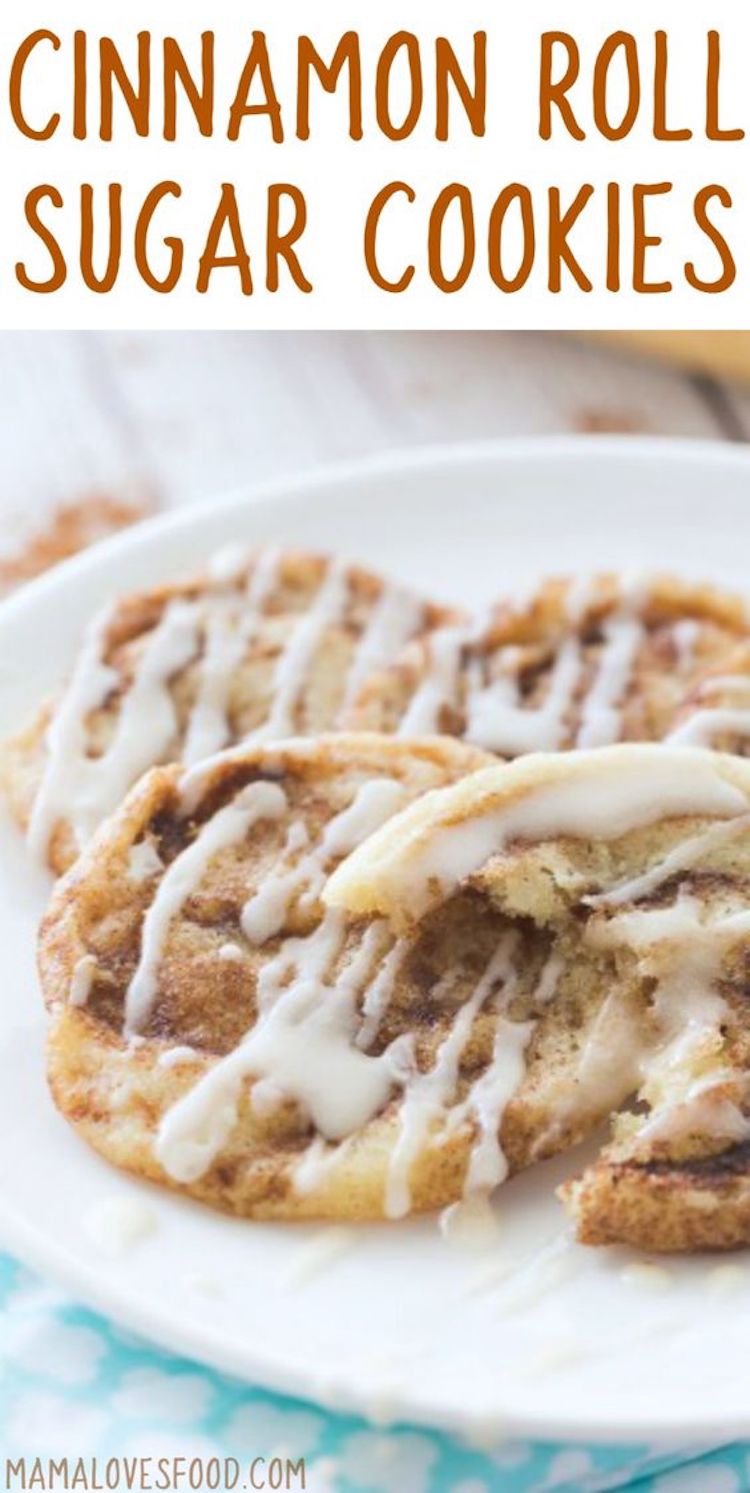 Cinnamon Roll Cookies are the best part of breakfast and dessert all in one.  When I made these originally, my brother told me I ruined him for life.  And while I think possibly he was being a touch dramatic.  They really are that good.
Continue reading on MamaLovesFood.com.
Cinnamon Roll Cookies (Baking Addiction)

Make the dough: Whisk the flour, baking powder, and salt together. Set aside.
Using a hand mixer or a stand mixer fitted with paddle attachment beat the butter for 1 minute on high speed until creamy.
Read all the instructions on SallysBakingAddiction.com.
Peanut Butter Cinnamon Rollups Recipe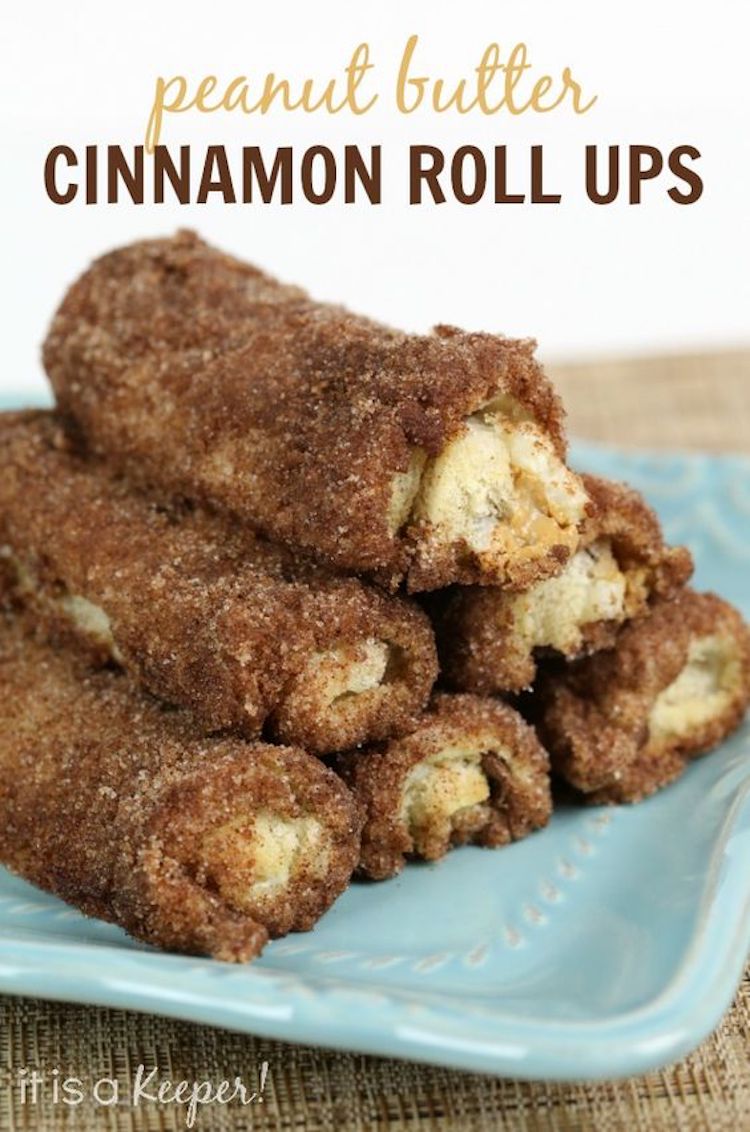 These Peanut Butter Cinnamon Roll-Ups are super easy to make. You can even get the kids in the kitchen to help.
Continue reading on the itisakeeper.com blog.
---