Modern life is hectic. So, it's important to have a place that you can come home to and relax. While every homeowner can benefit from an added sense of calmness, very few remember to prioritize this feature. 
Now is the time for you to focus on bringing that relaxed energy to the home. Here's how. 
Improve Your Security 
The harsh reality is that you'll never truly relax if you fear that intruders could enter the home.
With this in mind, it's vital to step up your home protection game. CCTV, motion-sensor lighting, automated gates, and advanced alarm systems are all good additions.
Smart technology allows you to monitor the situation remotely. There's a strong probability that your systems will never be needed. Still, the peace of mind gained from having them in place is telling on your feelings towards the home. 
Keep It Clean 
Cleanliness is next to godliness when designing your home. One of the smartest things you can do is declutter and strip back to the essentials. It'll make the home look and feel bigger while also reducing the cleaning times.
It's important to keep pests out too. Professional spider control can keep your home looking its best while also preventing the threat of other critters.
When supported by a conscious effort to stop mold growth and damp, the home will be a happier and calmer place. 
Use The Garden
There's no greater way to relax than sunbathe of the garden deck while the sounds of nature and smells of your flowers surround you. An expert landscaper can produce the aesthetic beauty you crave while finding garden furniture is easy too.
For the very best results, sliding patio doors can combine the living spaces with the garden. Add some lights to extend the fun into the evening. Whether hosting friends or enjoying a lazy Sunday, there is no better way to enjoy the simplicity of being at home in comfort.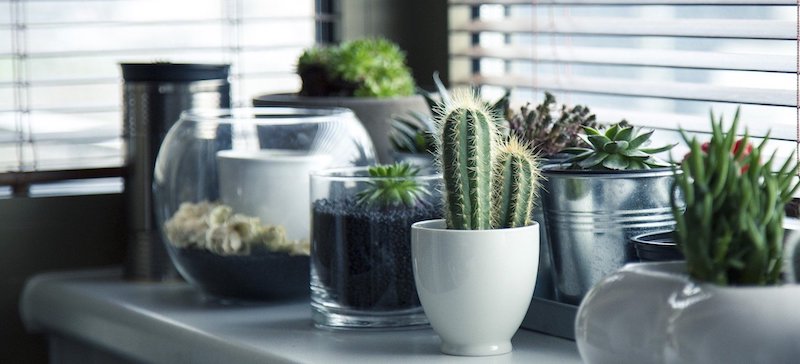 Create Bathroom Luxury 
After a long day at work, the opportunity to take a long soak in the tub should be grabbed with both hands. Finding the perfect bathtub for your personal preferences and size of the bathroom will provide a strong platform to build upon.
Meanwhile, small additions like a few scented candles, new towels, and a waterproof music player will help. When combined with the right lotions, bath bombs, etc. your bathing experiences will be better than ever. The impact on your stress levels can be huge. 
Let There Be Light 
As already noted, the concept of an open and clean home signifies a formula for success. In addition to good organization, you can inject a sense of space through smarter lighting.
Dressing the windows to increase natural lighting is great. The implementation of a lighter, brighter colour scheme can alter the mood to create a relaxed vibe you'll love.
LED lighting with multiple settings will give you even greater control, and reduce electricity bills in the process. If that doesn't help you relax, what will?