Considering the stress and business of our daily life, our home needs to be our sanctuary; the place where we relax and unwind, away from the stresses of the outside world.
It shouldn't be the place we come back to at the end of each day, only to find ourselves more stressed out than we were before.
Sadly, for some of us, that is sometimes the case, and if you are relating to that notion, we have some tips in this article to help you.
Here are three ways to create a relaxing home environment.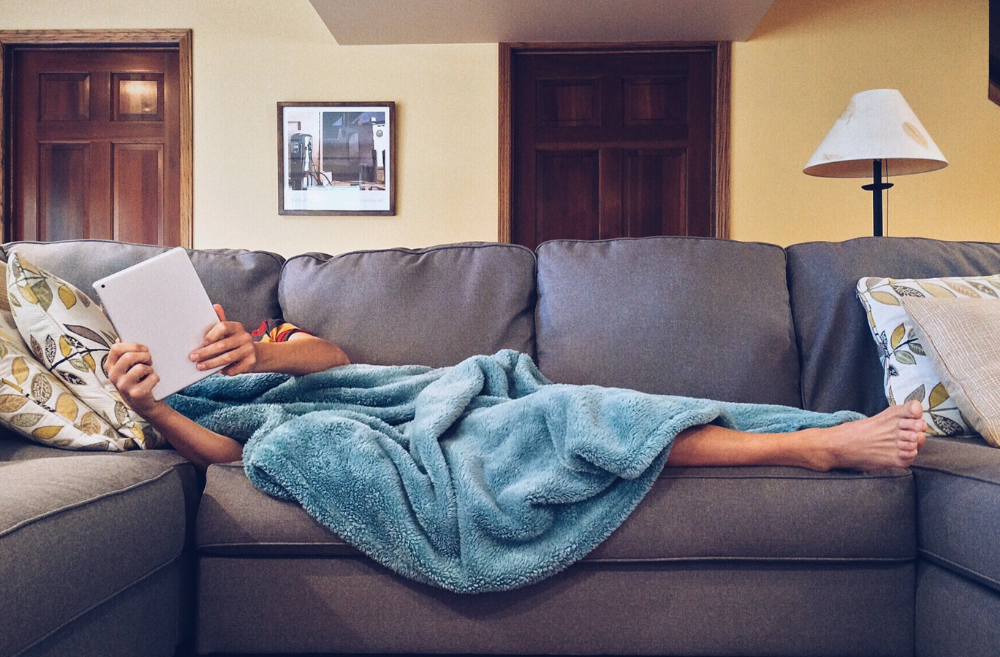 Put a stop to anything that gets in the way of relaxation
Think about those things that add to your stress levels. It might be noise from the kids, clutter, repair problems, or reminders of work, as examples.
Deal with each accordingly, finding strategies to cut your stress. You might want to follow these peace-inducing tips when you are trying to quieten your house.
You might want to regularly declutter your home, be that through purchasing extra storage space to organize the mess, or by selling or donating unwanted items.
You should consider our maintenance tips when you need to get on top of the repairs and if thoughts of work get in the way, resist the urge to check your work emails, and do something that will both distract and relax you when you return home.
Follow these principles with anything that sabotages your relaxation time, taking action to eliminate the stressors that exist in your home.
Add those things that will help you to relax
After eliminating anything that heeds your relaxation time, you might want to add something that will make your home feel both homier and more comfortable for you to relax in.
Thinking about your bathroom, you might want to add one of these high-quality bathtubs so you can enjoy a pleasant soak away from the hustle and bustle of the rest of the house.
When thinking about your bedroom, you might want to replace your old mattress with something that adds to your comfort, as well as any pillows and throw blankets to up your comfort level.
When thinking about your living room, you might want to add a recliner, so you can literally put your feet up when you're relaxing in the evening.
And in each room of your home, add those items that evoke a positive feeling, such as scented candles, ambient lights, flowers, and even those pieces of art that produce a sense of calm when looking at them.
Adopt a greener lifestyle
Building an eco-friendly home has become a priority for many homeowners, but it's not only a great way to help the environment. The knowledge that you've lowered your carbon footprint can actively create a relaxed vibe. 
Despite the initial outlay, the boosted property values and reduced energy bills can help save money too. Reading a luxury appliance magazine should provide ample inspiration. You'll learn how to combine eco-friendly products with modern style. 
Solar panels, thicker windows, and new roof tiles are all great ways to support this idea further. In the case of double glazed windows, the noise reduction will promote a relaxed homely atmosphere too.
Think about color
Color plays a key role in how we feel, so consider the choices you make carefully.
While you might use bright and energizing colors in your home office or children's play areas, you should probably concentrate on relaxing paint colors when thinking about those places you choose to relax in, including your living room, bedroom, and bathroom.
Ensure your home decor compliments the colors you choose too, as anything of too stark a contrast may sabotage your attempts to relax at home.
Use a color generator to help you create something that is both appealing to your eye and soothing to your senses.
---
Finally…
With a little work on your part, you will soon have a home that is more conducive to your relaxation needs.
We hope this article was useful to you, but if you have any further tips for our readers, be sure to let us know.