I'm a simple man with simple pleasures – I like pizza and I like it plain, that is why I always stick to a simple Margarita when I'm out and about.
Every time I tried to "experiment" with my pizza topics, it never ended well – and don't even start me on the travesty that is pineapple on pizza!
However; in a recent hungry-binge on Pinterest, I have found something quite remarkable and that is; dessert pizzas!
Hhmm. I sure like pizza (and desserts) and truth be told; I can definitely see the combination there.
Of course, the master-chefs of Pinterest know better than me so here are some of the best dessert pizza recipes that I have found:
(Don't forget to pin this and also be sure to click the title of the recipe you want to be redirected to recipe creator).

Flatbread slathered with a glorious honey herb whipped ricotta, topped with delicious grilled fruit, drizzled with honey and sprinkled with fresh herbs!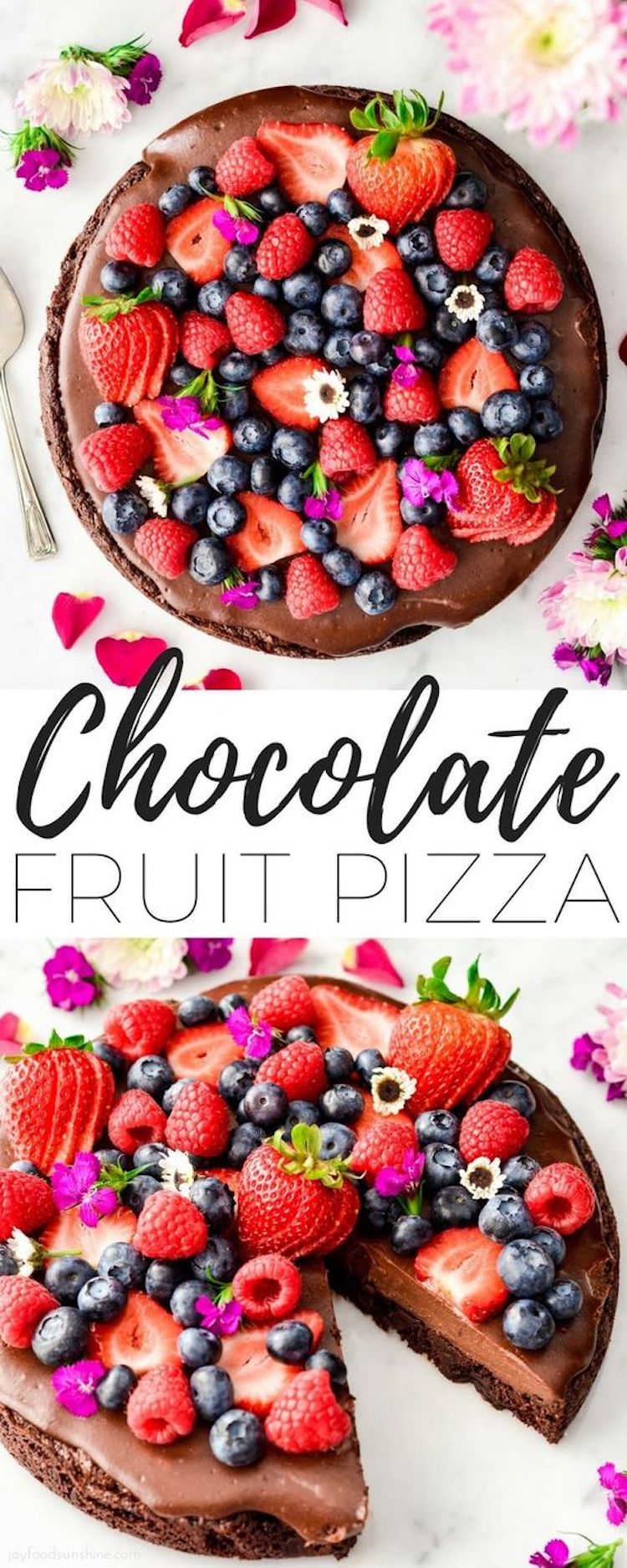 Paleo Chocolate Fruit Pizza with a Brownie Cookie Crust is a decadent yet healthy dessert recipe. It's gluten-free & dairy-free and has no refined sugar but no one would ever guess that it's good for you!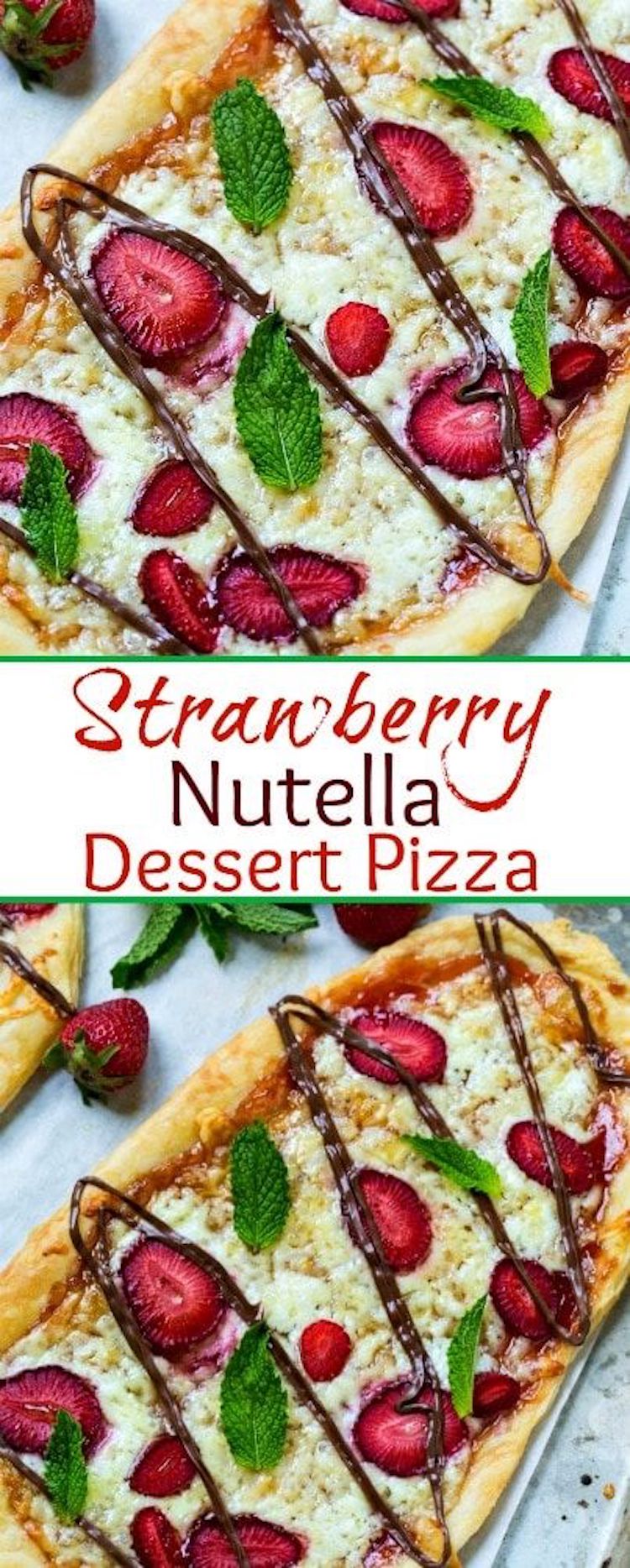 Strawberry Nutella Dessert Pizza is made on a crusty, buttery puff pastry dough. This deliciously sweet dessert pizza is an elegant finish to any Spring dinner and it also works great as a party appetizer. Strawberry preserves serve as the pizza sauce and both mascarpone cheese and fontina cheese are sprinkled on top for lots of creamy and rich cheese flavor.

A fudgy brownie dessert pizza topped with Nutella, M&M's, mini candy bars, SPRINKLES and drizzled with marshmallow creme. It's a dessert that will put a smile on everyone's face!

I don't know about you, but my family loves pizza. They love it in all shapes and forms. And yet we are heading into the time of the year where it will be warmer out. This calls for lighter foods, including spring and summer fruits.
S'mores Dessert Pizza is a sweet, chocolaty dessert made just like a pizza! It's got the classic s'mores flavor of melted chocolate, graham crackers, and fluffy marshmallows, all melted together into the most amazing s'mores pizza. This easy dessert pizza recipe is fun to make and even more fun to eat!

This brownie pizza is a chocolate crust topped with cream cheese frosting and plenty of fresh berries. A unique dessert pizza that's perfect for entertaining! This dessert pizza is brownies on overload! It's also quite easy to make, but looks really impressive and festive for a special occasion.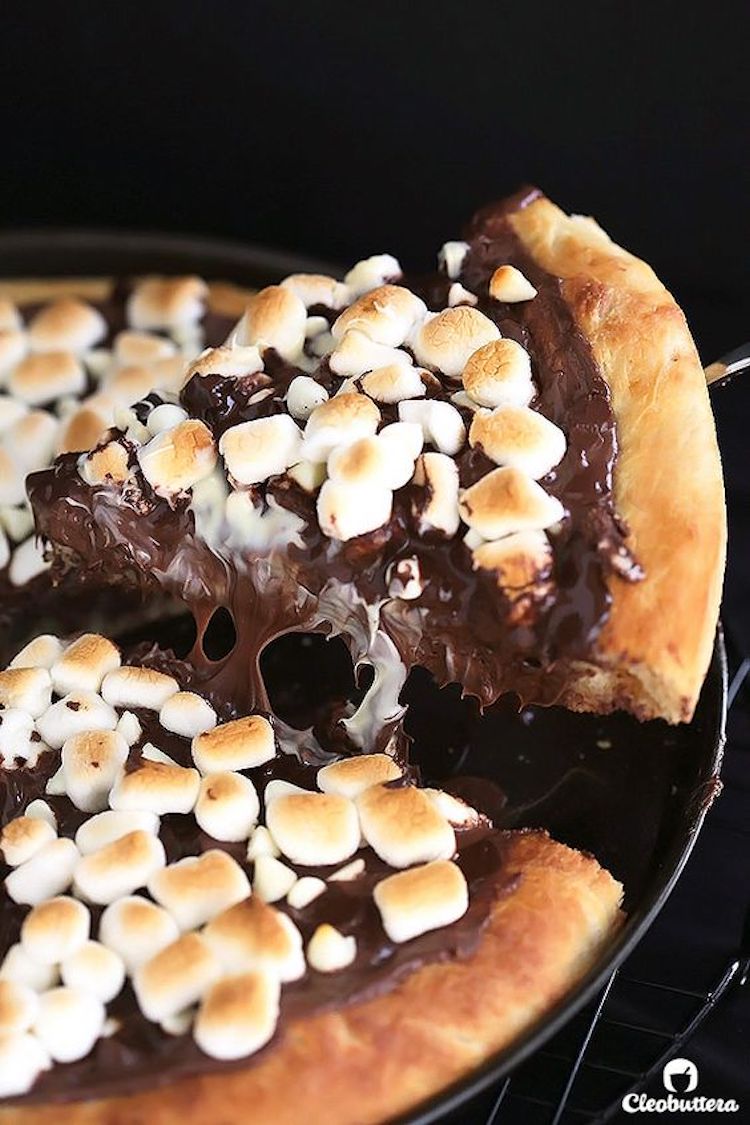 The pizza is made up by a soft and slightly chewy pizza crust, that gets covered in Nutella and then sprinkled with semisweet, milk, and white chocolates and then crowned with toasted marshmallows.  Sinful I tell ya!  It is definitely not for the faint of heart.  But then again what pizza is?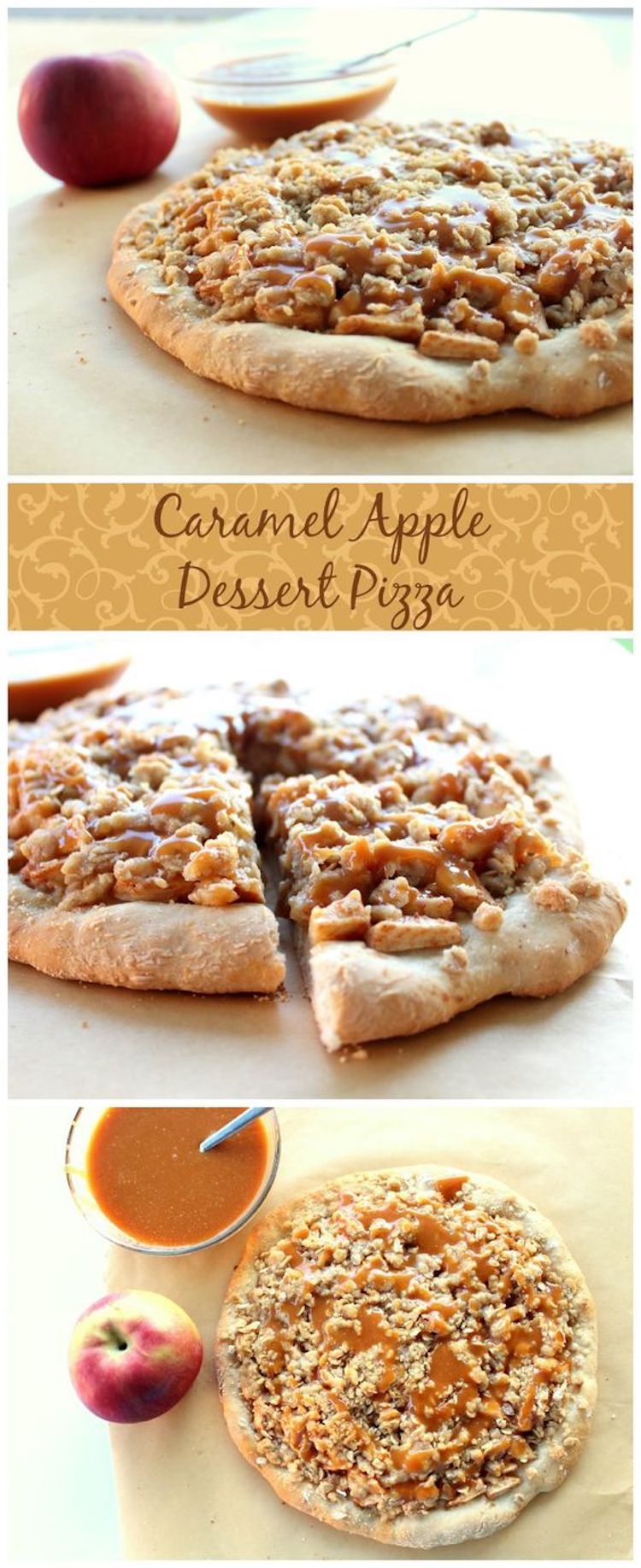 Grab a bag of apples on your next shopping trip because your gonna want to make this warm caramel apple dessert pizza topped with a thick layer of gooey apples, brown sugar streusel and drizzled with homemade caramel sauce. It's very similar to the Pizza Hut Apple Dessert Pizza recipe with just an extra caramel drizzle.
S'mores lovers rejoice! There are now even more ways to enjoy more s'mores. In addition to s'mores in a jar and s'mores doughnuts, we now have s'mores pizza. It is perfect for dessert on a weeknight or if you are throwing a party. You won't find anyone who will turn it down.