E-commerce entrepreneurs and bloggers must keep an eye on the competition and due to the fast-changing nature of e-Commerce industry it's essential to keep yourself updated with all the recent news and changes if you don't want to be left behind.
Following e-commerce blogs is a good way to keep yourself aware of all the recent changes in the market landscape and technology.
With the high number of successful blogs out there identifying which blogs to follow and which to avoid is a daunting task. So, we've decided to ease your burden and have identified some of the most successful e-commerce blogs which are worth reading.
These blogs cover a wide range of topics and can help you immensely in charting your ecommerce journey.
Please note that this is in no way a ranking as all the blogs covered in this blog posts are a storehouse of information essential for running an eCommerce website and each blog has its own strengths and weaknesses.
8 Blogs To Teach You About E-Commerce Success!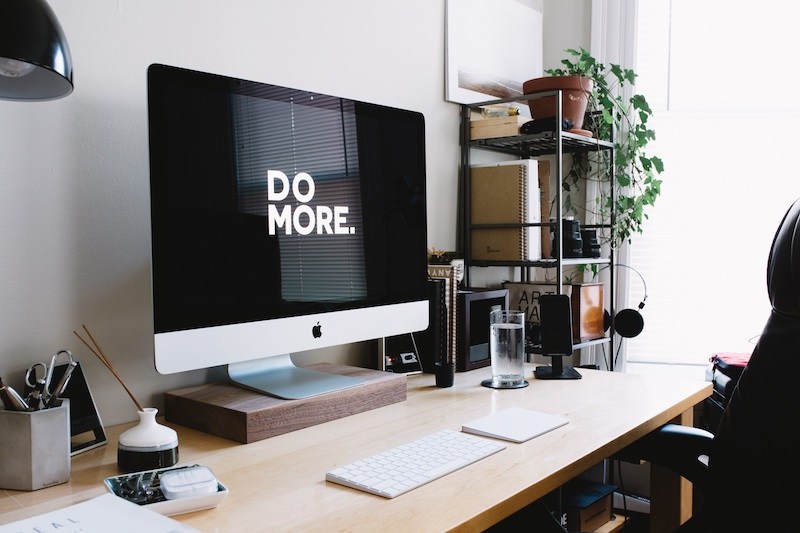 Optimizely
Optimizely is a well-known ecommerce blog focused on conversion rate optimisation, landing pages, A/B and multivariate testing, Marketing and Sales. Optimizely is a platform aimed at helping eCommerce entrepreneurs, bloggers and others who want to optimize their websites for conversion and sales.
It's a must read for anyone who wants to improve their eCommerce sales and conversions.
eCommerceFuel
eCommerceFuel is run by serial eCommerce entrepreneur Andrew Youderian who is respected in the eCommerce circle as one of the few successful solopreneurs. Andrew has started 2 eCommerce businesses and under his watch both the sites have crossed the revenue threshold of $1 million per annum.
eCommerceFuel is specifically aimed at solopreneurs or individuals who start an eCommerce business on their own without access to venture or similar funds.
It covers all the topics ranging from goods sourcing to distribution and drop shipping and is consistently ranked as one of the best eCommerce blogs run by an eCommerce veteran for the benefits of other eCommerce entrepreneurs.
Shopify
Shopify has become synonymous with eCommerce due to the huge success of their eCommerce platform which allows almost anyone to become an eCommerce entrepreneur by establishing a low-cost eCommerce store.
Today, millions of eCommerce owners run their online stores using Shopify platform and Shopify has a very highly regarded blog to help these customers.
Shopify blog covers all the aspects of eCommerce and is specifically aimed at entrepreneurs selling goods through their online shops.
Other than usual topics on which an entrepreneur needs help, Shopify also covers several aspects of their own eCommerce platform as the company uses its blog to educate users about how to set up an eCommerce store with Shopify.
Oberlo
Oberlo is one of my recent favourites more so than ever after I started using Oberlo to run my (recently laucnhed) dropshipping / eCommerce business.
It has a lot of great tips and ways not only to learn about eCommerce, but also how to use Oberlo to automate your dropshipping business.
I have done a review on Oberlo (the product) not to long ago so if you're interested in learning more about this tool, dropshipping and how it can help you, be sure to read my Oberlo review here.
BigCommerce
Bigcommerce is a well-known name in the world of eCommerce software and millions of eCommerce entrepreneurs have built their businesses using Bigcommerce.
Bigcommerce also runs a hugely popular ecommerce blog which covers all the essential topics related to eCommerce.
Although the blog is titled in favour of marketing and sales and is known for case studies and success stories of eCommerce entrepreneurs which are regularly published on it.
HubSpot
HubSpot was the first company to use the term "Inbound Marketing" in 2006 and has popularized this term through their relentless marketing campaigns and the success of their marketing automation platform.
Indeed, the word HubSpot has become synonymous with Inbound Marketing and Marketing Automation.
Although, not aimed at eCommerce owners directly, HubSpot offers precious tips and advice on marketing and sales topics and has stood the test of time. HubSpot maintains two blogs covering Marketing and Sales.
HubSpot marketing automation platform is used by thousands of eCommerce websites and as such it makes sense for the company to discuss various issues affecting eCommerce owners on its blog.
HubSpot is extremely useful for companies using SaaS model as many service companies use HubSpot Marketing Automation software.
Get Elastic
Get Elastic is run by Elastic Path Software, a supplier of enterprise level omni-channel ecommerce software and has been ranked in Ad Age Power 150 ranking of blogs.
Get Elastic covers a whole spectrum of topics such as:
SEO
Affiliate Management,
Digital Commerce,
Merchandising,
Mobile Marketing,
Social Media Marketing
Web Design / Analytics,
Website Testing,
Conversion Rate Optimisation,
Search Engine marketing and
PPC.
Get Elastic is essentially a one stop shop for anyone looking to learn ins and outs of eCommerce as very few other blogs can claim to cover as many issues as covered by Get Elastic.
Get Elastic has been ranked as #1 Ecommerce Blog by Post Rank and was also featured by Wall Street Journal in it's ranking of 15 blogs worth reading for Entrepreneurs.
KissMetrics
Kissmetrics was started by serial entrepreneur Neil Patel and is one of the few web analytics platforms solely targeted at eCommerce sites.
Before the advent of Kissmetrics Google Analytics was the only reliable analytics platform available to most of eCommerce businesses (Google Analytics is still the most widely used website analytics platform across the globe).
Kissmetrics blog features tips and helpful advice on collecting, analysing and using visitor data and is a must read for anyone who wants to understand visitor data, increase traffic or conversions on their eCommerce site.
Kissmetrics can help you deciphering the data driven analytics reports as they have several guides explaining all the usual eCommerce metrics.
Founders of Kissmetrics, Neil Patel and Hiten Shah have helped some of the big Industry names such as TechCrunch, Amazon, HP and Viacom in increasing their web traffic and sales.
Final Thoughts
We have tried to compile a list of most popular eCommerce blogs here which cover almost all the topics related to eCommerce.
eCommerce is a rapidly changing industry due to constant technological innovation and new developments, as such every eCommerce entrepreneur needs to keep an eye on the changing aspects of the industry.
You can easily keep yourself updated with most modern trends, news, tips and news of the eCommerce world by following these blogs.
Another aspect which bothers many new entrepreneurs is the amount of work and skills required for successfully launching and managing an eCommerce store.
To succeed, you must have knowledge of SEO, SEM, Social Media Marketing, Conversion Rate Optimization, Sales, Marketing, and A/B testing.
Thankfully almost all the blogs mentioned in this post cover many of these topics and by following a few of them you can ensure that your knowledge of these crucial areas is up to date.