It's unlikely your home will ever feel 100% perfect.
However, many of the little jobs and cosmetic updates around the property can be left for a few months without causing any damage.
When the issue causes a genuine hazard to your immediate or long-term health, you cannot afford to leave it.
So, what are the home health hazards that you cannot afford to leave unattended?
Here's all you need to know.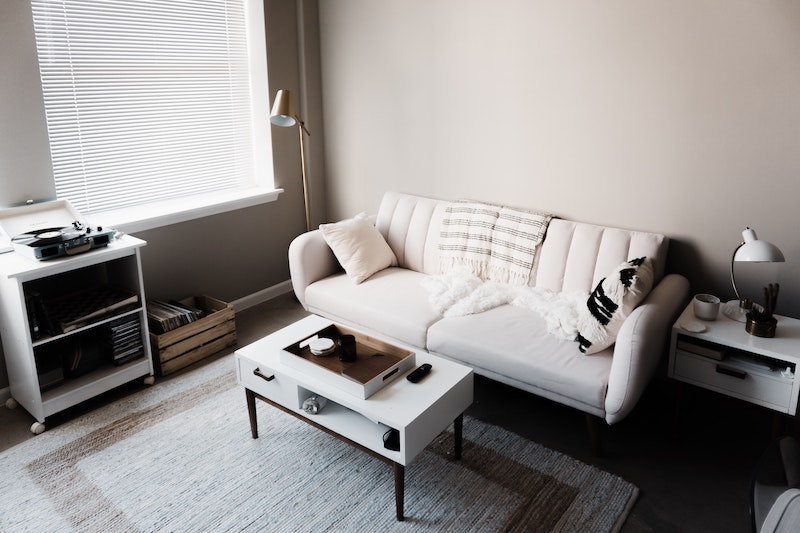 Home security shortcomings
Even if the chances of being burgled are quite slim, it's important that you take the necessary steps to prevent it. After all, the knowledge that your home and family are in a vulnerable situation is sure to impact your frame of mind.
Whether you've recently entered a new property or there has been a spike in crime across your city, now is the time to act. You can add home surveillance cameras with remote monitoring options for increased control.
Sensor lighting and reliable alarm systems are great additions.
Meanwhile, you must ensure that all doors and windows are securely locked. And if you've lost the keys in recent times, it may be worth calling a locksmith for added peace of mind.
Once you know that the property is suitably protected from potential intruders, you should find it far easier to enjoy the home. and it also protects you from the unwanted fallout of a break-in.
Pest infestations
Human intruders may cause fear, but pest infestations can cause serious damage too.
Not least because they can go unnoticed for several weeks. If you spot droppings, fur, gnawing marks, or other symptoms, you must act fast. A professional pest control team can identify and remove pests.
More importantly, they can find the location where they entered the home and take any necessary steps to prevent repeat episodes. Without taking this action, you could be plagued for years to come.
Pest infestations don't only send shivers down the spine. They can cause serious health problems as they bring diseases into the home. Moreover, they pose an immediate threat.
After all, biting through wires could cause electrical fires or other serious problems. For the sake of your health and sanity, calling an expert ASAP is pivotal.
Plumbing blockages
The value of your plumbing systems will probably go unnoticed until a problem occurs. Whether it's a toilet or sink blockage, a drain cleaning plumber is the best way to restore normality.
Aside from overcoming a major source of inconvenience, it is a key step to maintaining your family's health. After all, airborne waste material could lead to virus infections.
Even if you have a spare toilet, you must act immediately because bacteria will multiply quickly to increase your risk tenfold.
Blockages can also cause contribute to leaks. If you spot signs of dampness or additional plumbing issues, it is vital that you act quickly. There are plenty of tutorials that DIY enthusiasts may use.
In most cases, though, calling a pro will be the best option as it delivers peace of mind and ensures that the problem is actually fixed rather than masked.
Dangerous building materials
If you have moved into a newly built home, you won't need to worry about this issue. When you live in an older property, though, there is a chance that hazardous materials will be present.
The risks will largely be determined by your location and the age of the building. Lead piping is one of the more common issues to consider.
You should probably get this replaced ASAP for the sake of your health. Besides, corrosion could cause major issues later down the line.
Asbestos is another potential issue that can cause major problems for your long-term health.
Losing outdated items for new materials that cause no health hazards and have fire-resistant attributes can be key.
Siding materials are another issue to consider, especially if you live in an apartment. Your safety is paramount.
Accessibility issues
Lastly, you need to ensure that your home is adapted to the needs of your household. Childproofing the property is a priority for any parent, and should include covers for electrical sockets or sharp edges.
Likewise, you'll need suitable storage places for chemicals and dangerous materials. If you have mobility issues, however, adding stairlifts or accessible baths may be better.
Adjustable beds are another item that you should consider in this situation. Otherwise, simple daily tasks can pose a risk.
---
Building a safe home isn't just about creating a suitable property. it is equally crucial to ensure that every aspect is tailored to you. Only then can it be considered the perfect home.