Looking for a new side-hustle?
Judging by how the world is going, it's becoming clear we all need to have a side-business we can use to leverage and protect ourselves from any financial ruin that may be coming down the pipes.
Today, I want to share with you a fun hobby, which can be turned into a business, which is selling thrift shop items online (and earning great money doing it).
In this quick guide, I will share with you:
How to get started with thrift shop flipping
How to find great thrift shop items to sell online
How to get started (i.e which platforms to use to sell)
How much money can you make with this method (success stories) +
A few additional need-to-know basics that will help you get started quickly and easily.
If that's what you're here to learn, keep reading as we're about to find you a new side-hustle that can and will provide you with a great new income source for you and your family.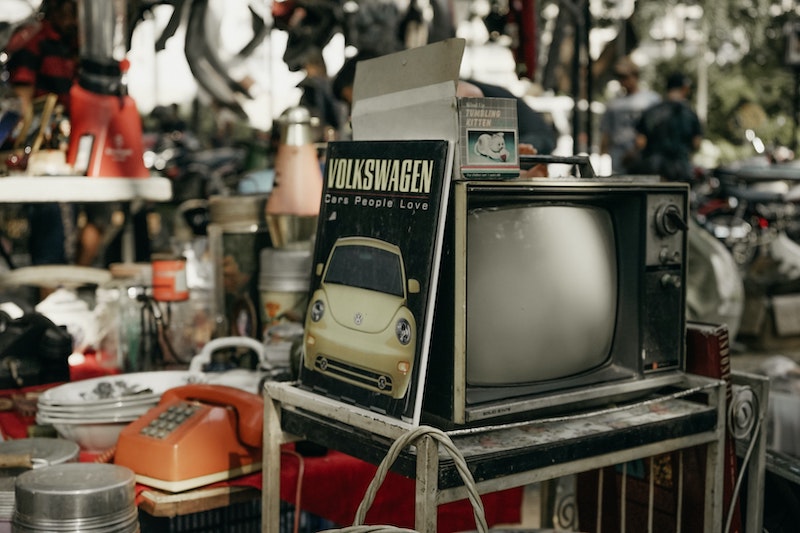 The Best Thrift Shop Items To Sell Online
Going inside a thrift store can be pretty overwhelming, there are items everywhere and you have to be careful not to knock something off.
With all these options, how do you figure out which products you should look for (and try and sell)?
Stephy at PrudentPennyPincher.com offers a massive list of what things to be looking for when going into a thrift shop with the hopes of flipping some items online.
Here are just some of the items she recommends you look for:
Clothing (thrift shop clothes are cool again)
Books (there's always money to be made in books)
Holiday Decor (although season, there's massive profit potential here)
Tools (if you know how to look for a deal)
Collectibles (a gold-mine for the trained eye).
Next, here are some things you should avoid at a Thrift store (especially if you want to sell online):
While there is a good side-hustle I am studying right now about fixing up broken phones and reselling it, unless you are skilled to do so, do not buy electronic items from thrift stores with the hopes of reselling them.
For starters, their value is dropping every day and you really do not know the state of the product until you take it home and try it for yourself.
Underwear, mattresses, cosmetics, and others are items that often have bodily fluids on them are also good to avoid, this is just unhygienic and pretty much un-sellable in most cases.
One thing that also goes with the above do-not-buy list is sofas. While yes, sofas can be quite dirty, if you can find a good bargain, all it takes is a couple of deep cleanings and your sofa is as good as new.
If you know sofas, and you can spot a deal, I would not be too quick to complete count them out. These are high-ticket items which could net you at least $50 profit. Become the Sofa-King of thrift shops and you could have yourself a nice little side-hustle.
PRO TIP: Use Barcode Scanner on Amazon App
When you're thrift shop, one tip I learned from a professional thrift-flipper is having the Amazon app installed on your phone.
This will allow you to easily scan a product's barcode and if the product is available on Amazon, you'd know immediately how much the product is going for online.
This will help you spot a bargain, negotiate the price, and even "guarantee" some sort of profit.
How To Get Started Selling Online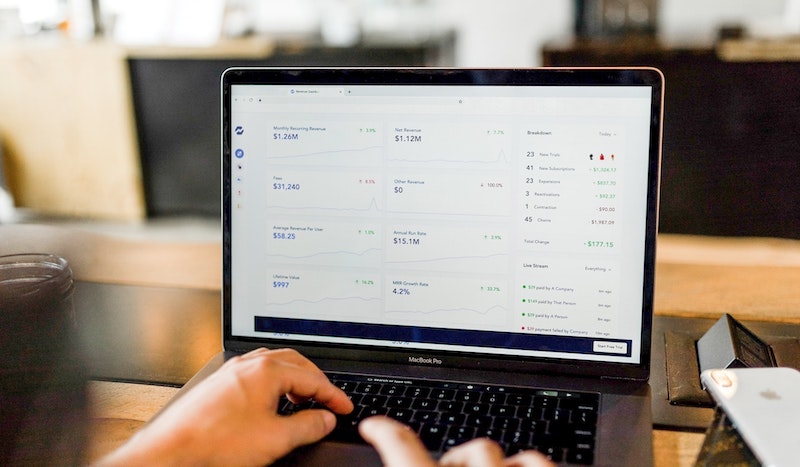 Once you've found some products you want to sell, you can now start thinking about how to sell it online.
Luckily, there are many ways you can do this, and I would recommend you explore all options you have by listing the same item on multiple different platforms at the same time.
How Much Money Can You Earn?
How much money you can earn is very hard to answer because there are many variables that go into figuring this one out. This will depend on:
How much time/effort you put into this business
How quickly you can get started and scale-up
What type of products you will be selling
What profit marring you will set
Are you an expert in these products (can you identifier great bargains?).
All this (and more) is going to determine how much money you can make flipping thrift shop items online.
What I can do (to provide you with some inspiration) is share with you a few success stories of others who are doing the same thing you can use to learn and get ideas from.
Alexandra Marquez quit her corporate marketing job and is now earning a whopping $5,000 a month online selling thrift shop items online using Instagram and Poshmark (another great platform to start selling online).
FleaMarketFlipper.com earned $9290 selling flea market items online. This is a great income report from a wonderful entrepreneurial family you should check out. It will also show you how much money you can make flipping high ticket items.
MintNotion.com also has a have an in-depth guide showing you how you can earn $40,000 a year flipping items for yard sales thrift stores and flea markets.
u/TheHorseTrader on Reddit seems to be taking this thrift shop business to another level having already scaled to renting out a warehouse where he runs and manages his entire business. This may be a bit more advanced, but if you're thinking of making this a real business, you may want to read this story.
As you can see, there is plenty of money to be made selling thrift shop items online. If you've been considering this as a side-hustle idea, I say go for it.
Unfortunately, the economy seems to be on unstable territory which means there will soon be a need for all of us to figure out how to make an extra income and, there will also be great bargains to swoop once people start selling the things they do not need to cover expenses.
It's a brutal world out there, but if you're well prepared, you're going to have plenty of opportunities to keep yourself and your family safe.
What Are Some Other Ways You Can Make Money Online?
Selling thrift store items, while definitely a great way to get started making money online (& offline), may not be for everyone.
It does take some time, effort, patience, and perhaps even some skill to get the ball rolling and you need to be "on it" to truly make it worthwhile.
If this is not for you, that's ok – there definitely are many alternative ways you can make money these days, and here are some of my personal favorites:
Dropshipping: Dropshipping is the business model that allows you to sell directly to your customer and have the supplier send the item to your customer.
Your only job in this transaction is to get the customer (and pocket the profit). You can learn more about dropshipping here.
Affiliate marketing: My personal favorite and my current biggest earner is affiliate marketing. This is where you sell other people's products for a % cut of the total.
You can sell absolutely anything you want with affiliate marketing and you can get started with very little and grow into a full-time business with some patience and hard work. You can click here to learn about affiliate marketing.
Blogging: Blogging is also a great way for anyone to make money (if you have at least an hour a day to work on your blog).
GPTS: Get-Paid-To-Sites are plentiful and with a little bit of research, you will find plenty of websites that will pay you to do certain tasks such as transcribe audio, teach English, give your opinion on something, etc.
Creating An Online Course: I've mentioned this last because I know this may be a bit of an advanced-ish method, but if you know something other people want to know (like a skill or a specific hobby) do consider creating and selling you own online course.
Final Words
That's all from my end today. I hope you enjoyed this post and I wish you all luck in getting started with selling thrift shop items online for fun and profit.
If you'd like some help, be sure to get in touch with me either by using the contact page or by leaving me a comment down below.
I'll leave you to it.