Undoubtedly people will be excited for this Easter.
With things getting back to more normal after the restrictions we have faced the last few years, this Easter will finally have the chance to have a family gathering and spend some quality time together through the Easter period.
That being said we will still probably need some great ideas to keep the kids entertained through the holiday. 
Let's have a look at some of the ways you can do this below: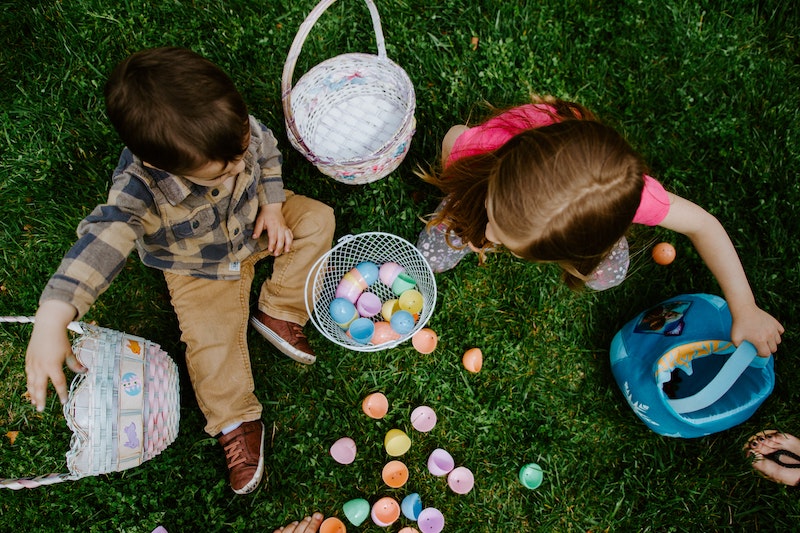 Easter-Themed Arts & Crafts
Nothing beats a day of arts and activities to get everyone in the Easter spirit.
Assist kids in painting easter creatures, making paper egg baskets, cutting out bunny ears or carrot shapes, and threading them onto string to hang around the house. There are a plethora of simple things to investigate – simply dive deep or Google them!
Easter Baking
Baking with your children can be a lot of fun for them, but they will also learn a lot in the process. Allow children to read the recipe, gather all of the ingredients and tools, and understand the necessity of basic kitchen hygiene.
To keep it simple, there are a few no-bake recipes that are simple to make and tasty, such as Easter Nest Cakes or traditional traybake favorites. There will undoubtedly be an easy but impressive bake. Simple sugar cookies in the shape of carrots or bunnies are always a good go-to recipe for the kids. 
Easter Egg Hunt
Who needs electronics when an old-fashioned egg hunt would suffice? This activity is likely to be a hit with your children, regardless of their age.
Make egg baskets out of whatever you can find whilst someone hides small gifts throughout the garden.
Allow the youngsters to dress up in their favorite costumes, no matter how outlandish, in search of the treasure. If you don't have many sweets, use genuine eggs and wrap them in tin foil.
In the end, unwrap them all to see who has the "real" treats!
Easter Movies
Set the kids up for an Easter-themed movie night that includes all things bunnies, such as Alice in Wonderland, Peter Rabbit, Rise of the Guardians, and Hop – ideal family viewing!
They can enjoy their Egg Hunt treasures, and you can, hopefully, relax and enjoy the calm.
A Teddy Bear's Picnics
With the weather being so nice, they'll love a garden picnic in which they can invite their favorite toys and teddies and friends. Pack your sandwiches, chips, and juice drinks, and don't forget the Easter eggs!
Easter Games
It may be difficult to entice the kids away from the television, but a little family rivalry may be just the thing to get them outside and enjoy some fresh air.
Why not host your own sporting event at home for them? It's time to get competitive, from the egg and spoon race to the sack race to the three-legged race – who will take home the winner's trophy?
---
These six ideas should get you started with keeping the kids entertained this Easter. Do you have any other activities that should be included?
Please share some of them in the comments below.