The idea of "making money online" and traveling the world whenever you please is definitely something most people aspire to have.
A quick browse on YouTube or Instagram will reveal many successful "travel bloggers" who have become successful at making money doing what they love leaving us jealous and wondering how to do the same.
Making money online does open you up to the wonders of the world, and today, I want to share with you my experiences of making money online.
Hopefully, you find something you like and would like to try for yourself.
Get the passport ready. Here are 24 ways you can make money online while traveling the world.
Selling Your Travel Videos
If you're traveling to take in some sights, discover new cultures and traditions, and you're adept at capturing a slice of life, you can make money and possibly even a name for yourself as a videographer or photographer.
Here are a few ideas on how you can about this:
#1: Make a video documentary and sell it on your own website.
#2: Upload fresh content to Uscreen.tv. You can set your own price and sell your video content for a one-time payment, rental, or subscriptions.
#3: Upload to Vimeo, an on-demand platform charging $14 a month to subscribers. They offer 90% of their revenue to their Pro subscribers who offer up their content for sale or rent.
#4: You can go sell your videos on Amazon Prime Video Direct.
#5: Sell your video to travel sites.  TripFilms is a good example.  Once you've submitted a few free videos to TripFilms, they might commission you to create a video or two. They will pay you $25 per video and pay for your hotel stay.
#6: You can also upload your videos to Pond5 and make $5 per sale.
#7: While you're at it, create a YouTube Channel and monetize it by creating excellent reviews on Hotels, Spas, or interesting shops, products, or leisure activities you discover on your travels.
Selling Your Travel Photos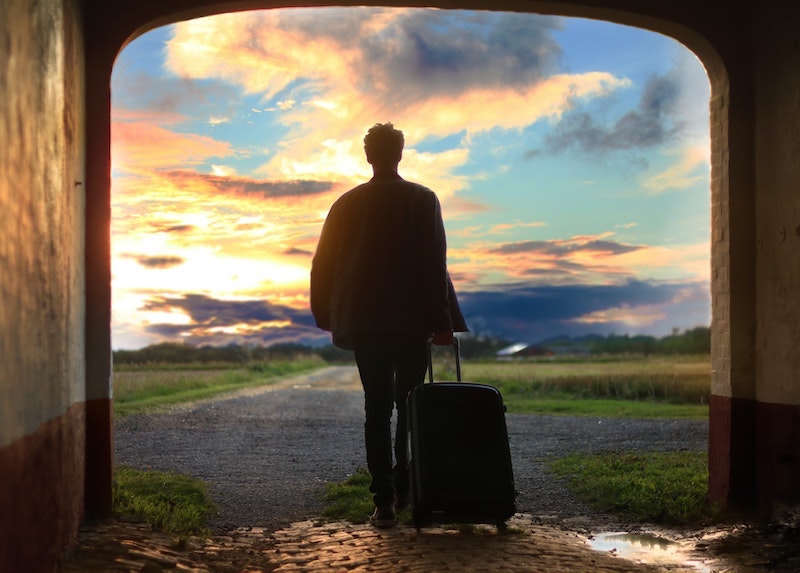 If you can take perfect quality photos, the kind that takes your breath away or evokes a mood, if you can take ordinary, everyday moments and make them look extraordinary through your lens, you're all set to sell your photos online.  
Here are some websites that pay you for stock images:
#8: Become a contributor and license your photos on 500px. 
#9: Sell your photos, videos or illustrations on iStock Photos by Getty Images. Submit 3 to 6 samples for review first; if you're accepted, you can start selling. They also have the option to become an affiliate.
#10: Sell stock photos to Alamy, and you'll earn 50% on sales of exclusive images and 40% on non-exclusive images.  They have paid over $200 million to their contributors. Keith Morris, one of their photographers earned over $250,000. 
#11: Create your own page on TourPhotos. This site is designed for tour operators and is also an excellent platform for tourists to sell photos of their excursions and activities abroad.  On their free plan, they take a 19% commission on your sales. 
#12: Create an online photo portfolio website on SmugMug where you can sell your photos. Plans start at $48 a year for the Basic Plan to $360 a year for Pro.  Their Portfolio plan at $180 a year looks like the best one for photographers who want to start selling pics but are not necessarily professionals yet. They also have a Refer-a-friend program and partner program which you can use to earn more money.
Becoming A Digital Nomad Freelancer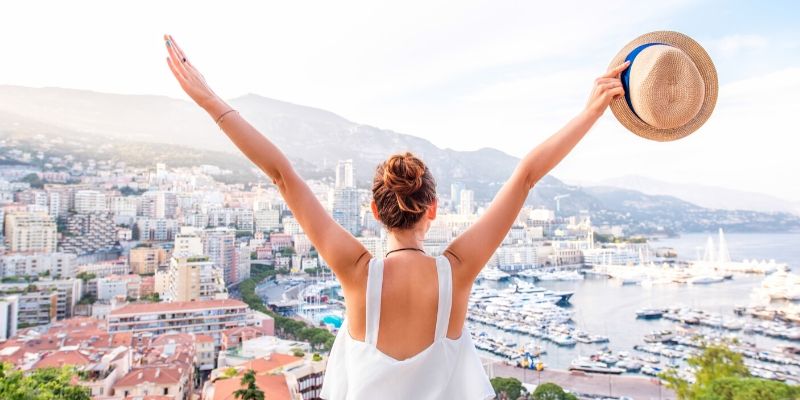 Just about any skill you can learn is one you can sell as a freelancer on sites like Fiverr, Upwork, Freelancer, ODesk or Elance. Freelancing is a great way to generate instant cash, anywhere in the world.  
The only downside is there's no passive income because you get paid to provide a service, so wrack your brains and come up with tasks you've mastered that take very little of your time yet earn you top dollar.
Not sure what skills to market? Here are a few suggestions to get your creative juices flowing:
#13: If you're a Web Designer, you can sell your gigs on Fiverr for $100 to $3000.
#14: Mobile App Developers charge $300 to $3000 per project.
#15: Search Engine Marketers skilled in Google Analytics and creating Google Ad Campaigns sell their services at $100 to $2000.
#16: Chatbots are one of the growing trends and savvy freelancers are taking advantage of this. Chatbot Developer gigs can go for as much as $2000.
#17: Graphic Designers are charging $100 to $3000 for their designs.
#18: Architects and Interior Designers offer 2D or 3D designs for $100 to $2000.
#19: Copywriters and Content Writers charge $100 to $2000 per gig with the highest-paid being SEO content writers.
Starting Your Own Travel Blog/Vlog
If you are continually visiting unique destinations and you love taking pictures, shooting videos or writing about your adventures or musings as a tourist, then travel blogging will be just your bag.
Travel vloggers and bloggers earn money when working on:
#20: sponsored campaigns,
#21: becoming affiliate marketers,
#22: paid advertising,
#23: public speaking or
#24: developing their own digital products.