Are you running a business from home?
If so, then you probably want to ensure that your company is as easy as possible to manage. Most people who run a home business don't want to spend hours on different tasks.
Instead, they want to be able to focus the majority of their time on other aspects of their life. The good news is that you can do this. You just need to make sure that you take the right steps from day one.
By setting up your business correctly with the necessary tools, you will always be able to guarantee it's easier to manage effectively.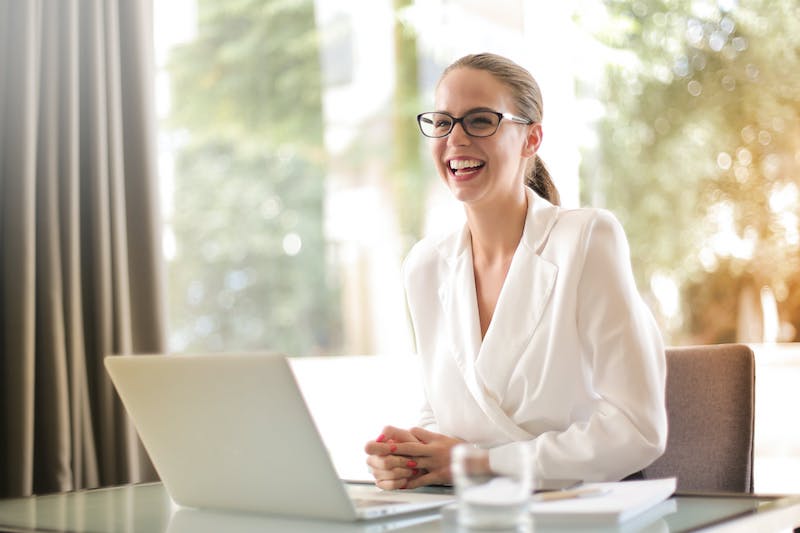 Hire The Right People
One of the best ways to guarantee that your business is easier to manage would be by making sure that you are hiring the right people. A home business doesn't always mean that you don't have a team working in your company.
You still could and it's essential that you have the right individuals running the show. If you don't get the right team together then you are always going to struggle to have a business that runs smoothly.
You won't be able to delegate effectively. Instead, you'll have to micromanage everything which is going to eat into your time a lot more than you would probably like. 
To hire the right people, you could think about looking at a recruitment agency. Recruitment agencies will ensure that only the best resumes and CVs land on your desk.
That's going to be important as it will help you avoid a situation where you feel like you are scraping the bottom of the barrel.
Recruitment agencies can work as gatekeepers for the best workers in any business sector that you can think of. 
It's also worth ensuring that you have the right approach to hires.
For instance, research consistently shows that diverse teams will ultimately lead to a business that is more profitable and successful on the market. This is something that you need to keep in mind when you are building up your team. 
Use The Right Tools And Software
Next, you should make sure that you are choosing the right tools and software that is available. Specifically, you might want to explore technology that is going to automate processes for you.
There are lots of automated software options available. For instance, since we mentioned employees, it's worth noting that you automate paying invoices.
The benefit of doing so is that you aren't going to fall behind with your invoices. If this happens then it can lead to significant problems such as building levels of debt. 
You might also want to explore a shared platform solution. The big benefit of a shared platform is that you will be able to keep a check on the performance of team members in real-time.
This means that you are not going to end up in a situation where you won't know if a worker isn't keeping up with the goals that you have set for them. 
Outsourcing
You might also want to think about outsourcing solutions. Outsourcing options are great if there are areas of your business that you are struggling to manage and handle yourself.
You might think that there are limits on what you can outsource. However, this is not the case. You can outsource any area of your business that you need help with.
Outsourcing is another way that you can cut the costs down in your business model. But that's not the only benefit. You can also save time because there will be professionals handling difficult or complex tasks in your business for you. 
When you are choosing an outsourcing solution, it is absolutely essential that you choose the right one. Any outsourcing team that you use always has the power to either negatively or positively impact your brand.
They will affect the level of service that you provide to customers or clients. One example of something that you can outsource would be unemployment claims. If you outsource claims like this it means that you no longer have to worry about this issue. 
The best outsourcing solutions will provide case studies and other evidence that they can deliver the support that you need in your company. 
Connectivity
Let's think about the issue of connectivity. It's essential that you work to ensure that everything is connected even if you are working from home. This means that you need to have the right speed of connections.
There is nothing that will slow you down more than a terrible level of connectivity.
That's why if you work from home, then you do need to make sure that you use the right broadband operator. It's worth exploring broadband comparison websites to ensure that you can find the right deal with the right speed at the right price. 
You could also think about exploring the different tools that you will be able to use to connect to your team members.
This could include instant messaging apps. Instant messaging apps are great and some are designed so that you can share sensitive data in encrypted formats.
This means that you won't have to worry about information falling into the wrong hands. 
Productivity Tools
Finally, let's consider productivity and how this impacts whether or not it is easy to manage your business. If you are more productive throughout the day, then you'll speed through the tasks related to running your company.
One of the simplest tools that can be incredibly useful would be screen time software. This will show exactly how much time you are spending on different sites and apps throughout the day. 
We hope this helps you understand some of the key steps that you can take to ensure that your business is easier to manage.
If you explore these possibilities, then you won't have to worry about your home business taking up a lot of your spare time. This is going to allow you to have an effective and profitable business while keeping other aspects of your life on the right track.
You can spend more time with your family with full peace of mind that your company is firing on all cylinders all the time.