Is your outdoor living space in dire need of some TLC? While we all wish our outdoor living spaces could look like the perfectly staged photographs in Architectural Digest, without the help of a professional gardening team and pool service company to keep it in shape, the reality is that most of us need to renovate on a budget.
The good news is that you can upgrade this area of your home without having to sell a kidney to fund your renovation. With some smart planning, budgeting, and a little DIY, you can bring your backyard back to life!
Check out the rest of this blog for some budget-friendly ideas.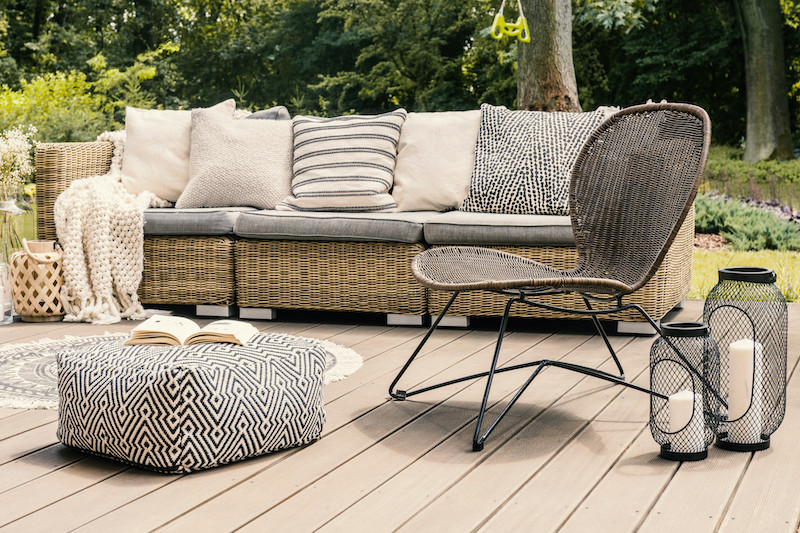 1. Organize Your Garden With Stone Edging
Looking to incorporate a little more greenery into your outdoor entertainment area? Well, you don't have to spend a fortune on landscaping in order to do so. Garden edging is your answer.
All you need to do is invest in garden-friendly stone/pavers to create greenery focal points throughout your garden. You can find these stones/pavers at your nearest home and garden store.
Garden ending allows you to not only create designated flowerbeds but also reduces your yard maintenance. In other words, keep mulch in your garden beds, and the grass and weeds out.
Edging stones help to create dimension in your garden, giving it a clean, organized, and well-kept look.
2. Overhaul Your Outdoor Furniture
Sometimes, it's a simple fix that could really bring your backyard to life. And that could be something as low-key as swapping out your furniture for something new. It could even be as simple as updating your furniture cushions!
But bear in mind that you want to opt for outdoor furniture that can withstand the elements. Otherwise, you could find yourself replacing your furniture faster than you'd like. Some of the best materials include wrought iron, synthetic resin, wicker, PVC, and wood such as cedar and teak. For incredible teak collections, check out https://www.harborclassic.com/collections/teak for more.
3. Create a Neat Garden Walkway
Let's be honest, keeping your grass in top-notch condition takes plenty of work (and money). So, if you want to protect this treasured aspect of your garden, you need a walkway so that you don't have people walking where they don't need to!
A budget-friendly way to do this is to lay a stone walkway, which should prevent people from walking on your grass. This works best in high-traffic areas, obviously, like the area that leads up to your home/back porch.
You can also create several stone walkways across your yard to create visual appeal — if your yard is big enough. All you need to do is visit your local home and garden store and pick up a few stone slabs that blend well with the rest of your home exterior.
4. Create Your Own Fire Pit
Who doesn't love the look and feel of a fire pit in their backyard? Not only does this create an additional type of entertainment area, but it's a space you can use year-round.
You can use the fire pit as a centerpiece for your yard too if it needs a little extra visual appeal. Fire pits are super easy to build on your own, or you can even buy a ready-made fire pit, all you need to do is add seating.
---
Outdoor Living Spaces: Get Your Inspiration Here
Revamping outdoor living spaces doesn't have to break the bank — these are just a few of the many simple ideas to add a bit of oomph back to your yard.
Looking for more inspiration as a homeowner? Check out the rest of this blog!