How would you like to learn how to sell (& make money) on Amazon.com?
How would you like to partner up with one of the biggest retail giants of all time, earn a full-time income without having to worry about customer service, shipping fulfillment and another 1000 headaches?
Today, I am doing my Proven Amazon Course review, an "Amazon-sellers course" that will show you how you too can create a thriving Amazon FBA business.
You may have been researching "ways to make money online" for quite some time now and you are right; most "information" out there seems just like an overhyped (scam) course.
But is the Proven Amazon Course any different?
Can the Proven Amazon Course show you how to make money on Amazon? 

In this review, I will cover:
What the Proven Amazon Course really is.
What you will be learning once inside.
How much it costs.
A few pros & cons that I think you should know about.
How quickly can you make money with Amazon and also:
My one-time $97 bonus to all those who decide to join the Proven Amazon Course.
Down below, I'll also share with you my strategy to making money on Amazon so be sure to stick around; it's time to make some money!
What Is The Proven Amazon Course?
The Proven Amazon Course is a training course that will teach you how to make money with Amazon using the "Amazon FBA" business model (I will be telling you what that is soon).
The course was created/launched over 10 years ago (which is very impressive) by well-know internet-marketing legend; Jim Cockrum.
Inside the course, you will find a variety of different training material including; mentorship webinars, video tutorials, pdf guides that you can download, checklists, guest Amazon FBA experts and much more.
What Do You Learn Inside The Proven Amazon Course?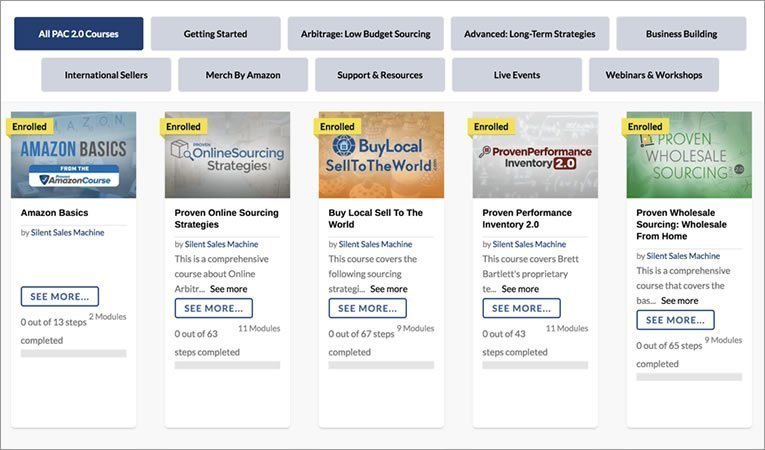 With this course, you will be learning how to create your Amazon FBA business, which may sound complicated and technical, but trust me, it isn't.
What Is Amazon FBA?
Amazon "FBA" simply means "Fulfillment By Amazon", which is the business model created by Amazon themselves to give sellers a chance to sell on their platform.
All you have to do is buy up inventory of the products you'd like to sell, ship it to Amazon's warehouses and then they will list it on their store.
Once approved and listed; if someone buys your product, Amazon will then ship the product to your customer handling all shipping tasks.
You can see some more Amazon FBA benefits here: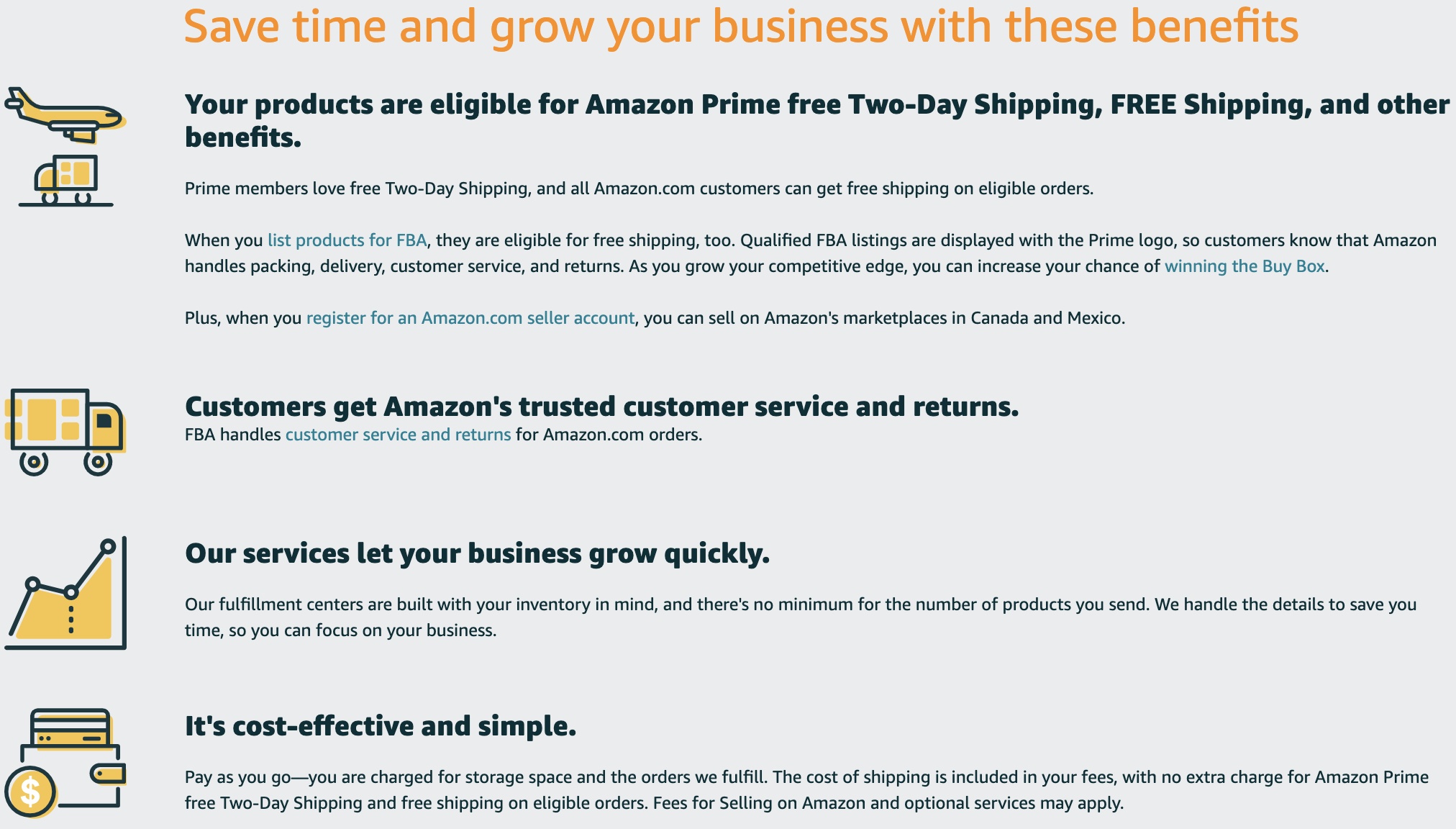 Your profit here would come from the profit margin you set to your products.
For example, you buy 100 fashion bracelets for $1, and you sell them "on Amazon" for $20 each.
Amazon will take their cut ($1) for the shipping and handling, and you profit what is left of your $19 profit.
(There's also a $39.99 monthly charge for all FBA sellers which you'd have to pay).
If this sounds "a bit too much", don't worry as that is what the Amazon Proven Course is all about.
It will teach you:
How to set up an Amazon FBA business
How to go about finding products (that sell well)
How to buy these products and ship them to Amazon
How to market and promote said products
How to manage your FBA business
How to handle your taxes
How to grow and scale your business
and a lot more (literally all that you need will be covered)
A Few Pros & Cons About This Course
As you can probably tell, I'm really enjoying this course.
It's definitely a legitimate source of training, it has helped countless students get started with Amazon FBA and it also is (arguably) one the best Amazon courses I've ever seen.
But just to keep a fair balance here, let me just give you a few pros and cons of the Proven Amazon Course.
PRO: It's Constantly Being Update:
One thing you should know about making money online is that things change very, very quickly.
From updated algorithms to new ways of marketing, etc.. you have to stay on the of the game.
One great thing about the Proven Amazon Course is that it is constantly being updated to match the current times.
You won't find any outdated information or techniques listed here.
PRO: It Has Proved Itself For Over A Decade:
Another good sign that a course is legitimate is the longevity of the training.
The "scam courses' me and you so passionately hate tend not to last very long; they come out with a huge rush during the first week of the launch and then slowly die off into the ether never to be heard of again.
The Proven Amazon Course has been around for a decade; which is probably the biggest signal that this course is legit!
That is something you do not come across often.
PRO: It's Created For Beginners:
I will list this is a con below, but for most; I am sure this is a "pro".
This is a very beginner friendly course. You could be down-right computer illiterate yet you can still make it work if you follow the instructions as they are laid out to you inside the training.
Don't worry if all the "technical terms" I am using in this review sound complicated, all would be explained in the course.
(Let's now look at some cons to keep this review well balanced)
CON: Lacking Customer Support:
There have been reports that the Customer Support for the Amazon Proven Course is not as helpful as one may hope it to be.
While I've personally not had any issues so far, I'd be a shame if low-quality support becomes the standard as it really is an amazing course that many people can benefit from.
CON: It's A 'Beginner's Course":
Apart from the customer support issue, the only other con I can mention is that it's a very beginners-focused course.
If you already know your way around Amazon FBA and have the experience, then this is not the course you'd want.
It's very "for beginners" so if you already know your way around this business, 80% of the course will not be something that would interest you.
How Quickly Can You Make Money With The Proven Amazon Course?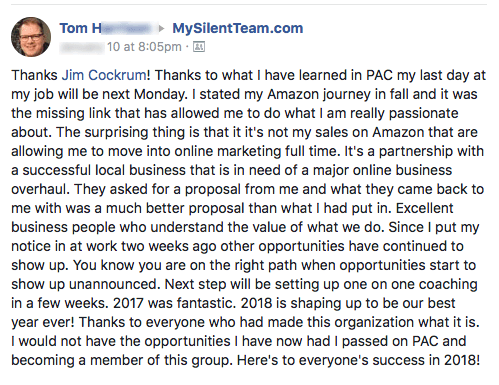 Just like I would say for any other "make money online" course;
How quickly you make money with a certain system is all down to you.
I get this kind of question all the time inside the affiliate community I am a part of and even though the training there is set up to get you earning within 3 months, some people take 3 years to start making money (and some people take a week).
When it comes to making money online, one of the things you have to take out of your head is this whole "make money quickly" mentality.
Online business is one of the slowest ways you can create your own income, and I honestly have no idea where this "get rich quick" thing comes from.
What is going to determine how quickly you can make money with the Proven Amazon course all depends on;
How quickly you go through the training.
What products you decide to sell.
How quickly you actually set up your business.
How efficient and profitable your marketing campaigns are going to be
& a whole lot more.
How Much Does The Proven Amazon Course Cost?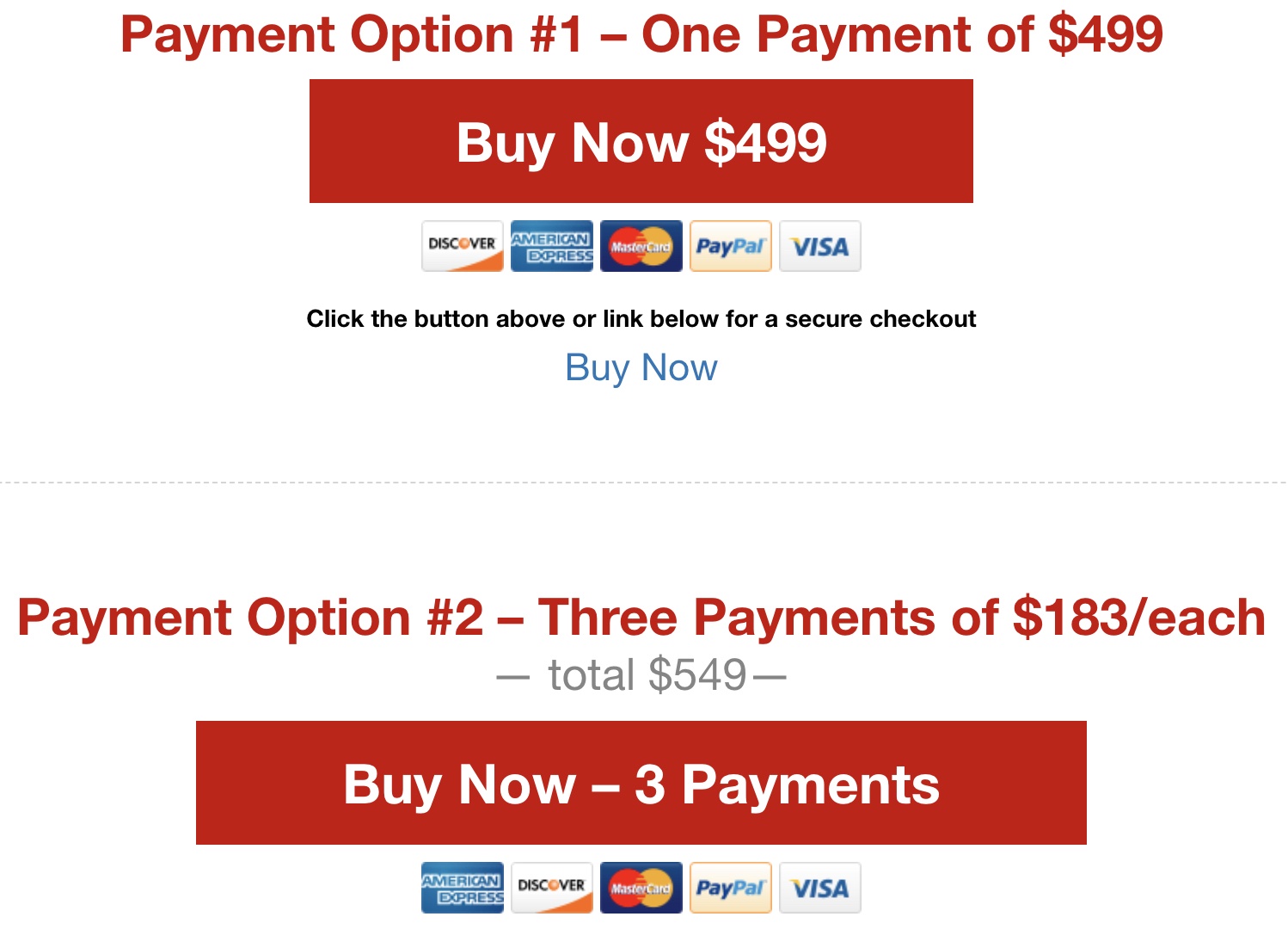 It's not cheap, but it is worth the price.
Let me explain;
At the time of writing this review, the current price for the Proven Amazon Course is at $499!
(Some reviews still show the older $399 price before the recent update).
There are 3 ways you can pay for this course, and while the monthly payments option would make it even more expensive in the long term, at least you do not have to fork out $499 from the get-go.
These are the current pricing plans:
One time payment -> $499
Three monthly payments -> $183 (total cost would be $549)
PayPal Credit: $499 (this would be a PayPal interest-free loan for 6 months)
Note: The PayPal option is only for those who have a PayPal business account with working capital.

Any Cheaper (or Better) Alternatives?
Yes, there are a few alternatives to the Proven Amazon Course which I would like to list for you here.
Unfortunately, I can not give you my own personal feedback on these courses as I have still to try them out myself but from what I've gathered, these are also highly-popular "proven" courses that will teach you how to create an Amazon FBA business:
Amazing Selling Machine
Marketplace Superheroes
Adam Fisher Mastering Amazon FBA
Seth Kniep Amazon FBA Mastery
FAQ: Are Online Courses Worth The Money?
During the research phase of this Proven Amazon Course review, I've come across many who were saying "buying online courses is a waste of time".
If you think like this;
Congratulations;
You're wrong.
Online courses are great because they give you a working roadmap that you can follow.
The Affiliate SEO Mastery course (which you can get for free today) is one such course and while yes; you can learn all that's inside for free, it will take you thousands of hours and a few years of experience to get to the same strategies you will learn in 6 hours.
What is provided in online courses is a clear pathway to the results you want to achieve and yes; the Proven Amazon Course has actually been proven to work!
Proven Amazon Course Review: Closing Thoughts
Thank you very much for reading my Proven Amazon course reviews.
I really hope this review has helped you understand better;
What the Proven Amazon Course is all about
What Amazon FBA really is, and…
How you can go about creating your very own online business.